We've just added a couple events for the last day of PAX East 2015!

Super Soviet PAX East Sunday Funday Contest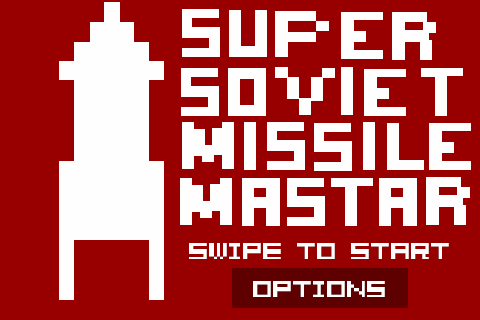 While the attendees are waiting in line for our
Game 4
demo (or just hanging out by our booth in general), they can download
Super Soviet Missile Mastar
for free on their
iOS devices
and try to get the highest score of the day. (Tip:
You could even download the game now and start practicing!
)
High scores will be posted at the Behemoth booth #5020. If an attendee beats the posted score, they must show their score to a Behemoth employee, who will take their information and repost the new score. If you have questions, you can always ask us at the booth.
We will contact the winner at 4 PM to collect their prize. If we are unable to contact the winner by 5:00 PM, the prize is offered to next highest score. Winner must be able to collect by 6 PM from our booth to be eligible.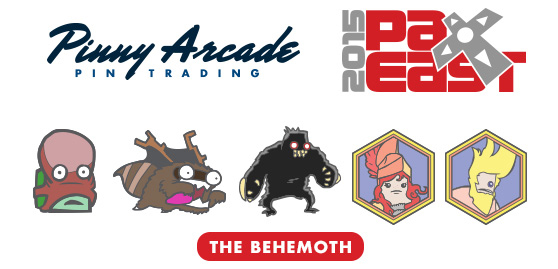 The prize for the highest score of the day at PAX East 2015 is a set of all our Series 4 Pinny Arcade pins, which are normally sold via our Chonku Chonku machines in a blended blind arrangement. (The retail value is $50 for five pins–Not a bad prize for playing a free game!)
Good luck to all the contestants!
Tom & Will Meet & Greet with fans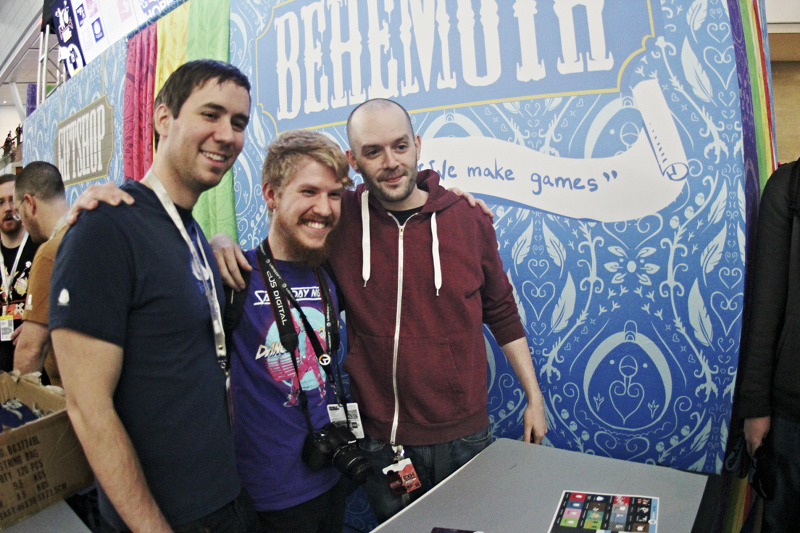 Tom Fulp (our co-founder & programmer) will be doing another Meet & Greet with fans alongside with Will Stamper (our BattleBlock Theater & Game 4 narrator). They will be signing items from 2-4PM EST at Booth 5020. It's the last chance, so make sure to get there early because we will be capping the line close to 4PM.