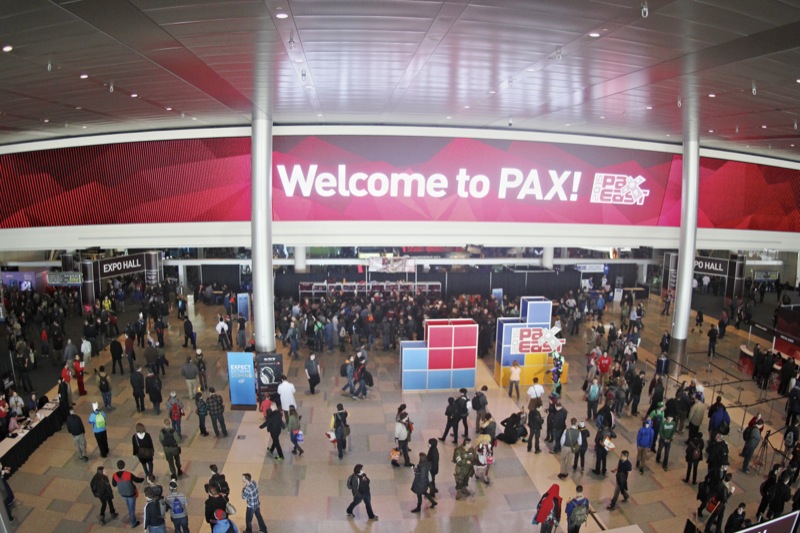 We're heading into Day 2 of PAX East and we're ready for what's usually the busiest day of the show. Our booth will be open from 10AM to 6PM EST, and we'll have a signing session from 2PM to 4PM EST.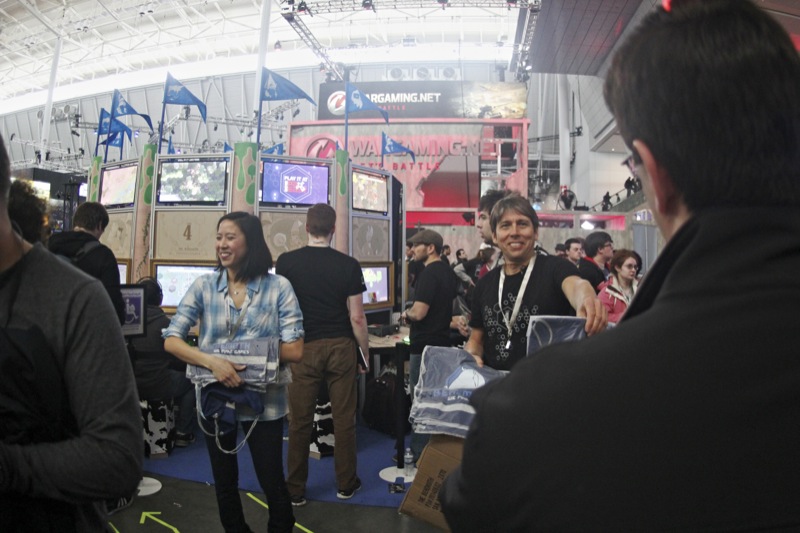 In addition, we've got some MEGA drawstring Behemoth bag giveaways! (Follow our Twitter because we'll notify you of the times there.) You'll also get a bag when you buy something from our gift shop. See you all soon!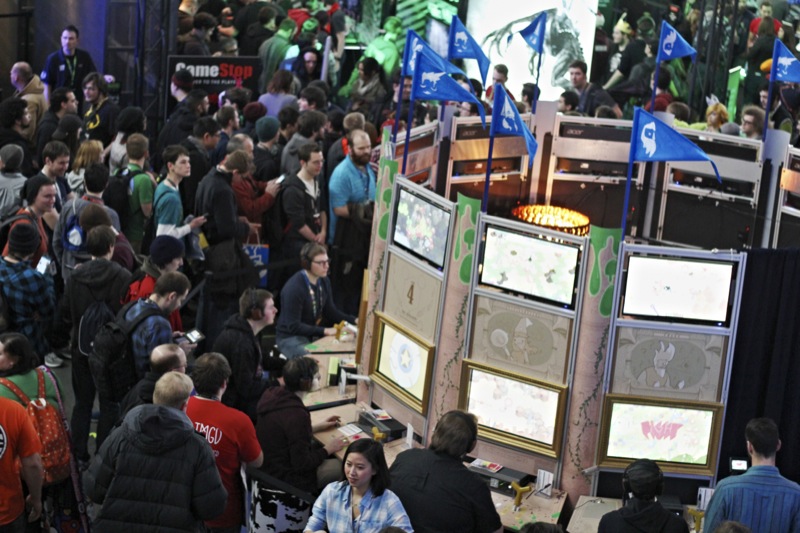 Day 1 Recap

Our Game 4 demo was drawing a crowd and seemed to get a lot of positive reviews from PAX East attendees so far. (Thank you to everyone who filled out a comment card!)

The line was averaging about an hour and a half for attendees to play, but when they do sit down to play they get a good chunk of the game to try out. Don't miss out on our PAX East 2015 Game 4 demo!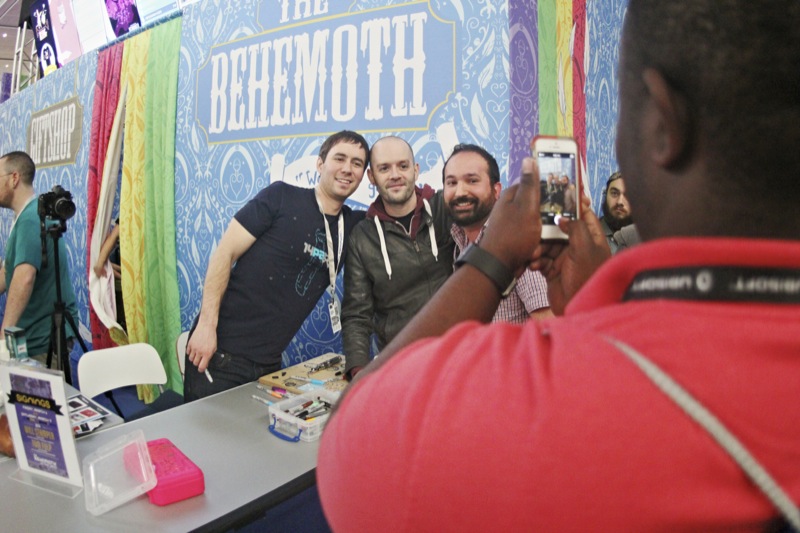 From 2pm to 4pm on Friday, Tom Fulp and Will Stamper met with fans at our booth. They signed merch, took photos, and chatted about Behemoth & Newgrounds. They'll be doing it again today if you didn't come by yesterday.

To see all our photos from Day 1, click HERE.