It's almost time for PAX and EGX 2020, Online Extravaganza Edition! We're excited to come over to hang out in your house and share all of our great games and tradeshow goodies with you. Don't worry, your mom said it was cool. You're bringing snacks, right?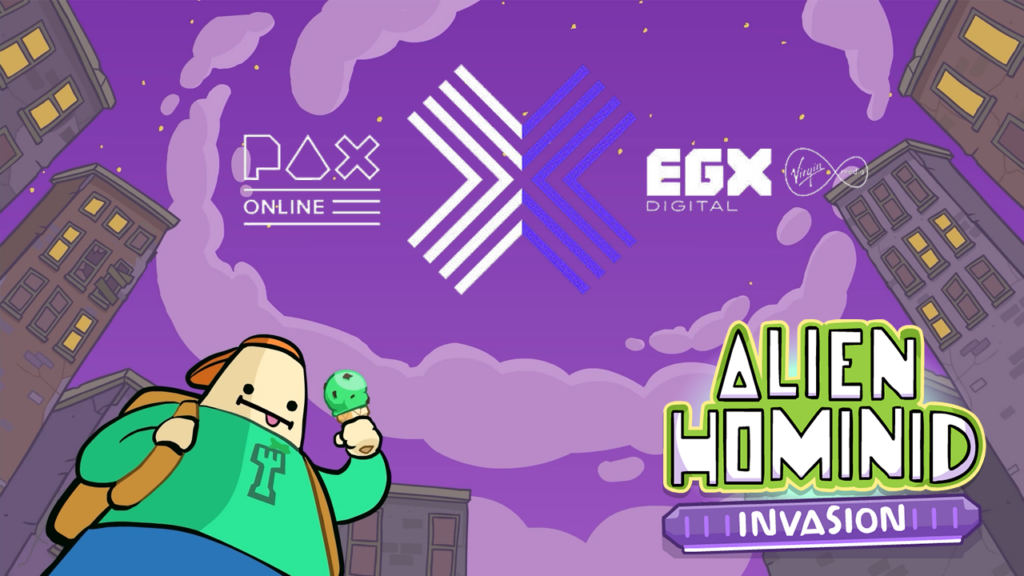 But don't worry, we promise to be good hosts, even if we're going to be the ones that are in your home! The PAX Online and EGX Digital event runs 24/7 from September 12th – September 20th, and we've got a whole menu of offerings for ya, so why don't you sneak a little peek at all of the fun things we have in store…
Alien Hominid Invasion: The Demo
Oh yeah, you bet we're starting with the big one that you've all been waiting for.
We've been putting in work and have made a load of changes to Alien Hominid Invasion, and we're excited to show it all off… actually, forget showing off. Why don't you just try it out for yourself?
For the first time ever, you'll be able to get a taste of our in-development title Alien Hominid Invasion from the comfort of your own home with our PAX Online Demo!