There's a chill in the air, and things are starting to feel just a little bit spooky. That could only mean one of two things: either someone left the door open, or it's almost Halloween!
We just checked and the door is definitely shut, so we're going with Halloween… which means it's time for our very own Halloween contest! This year we're looking for Behemoth-inspired Halloween decorations to fill us with fright and delight.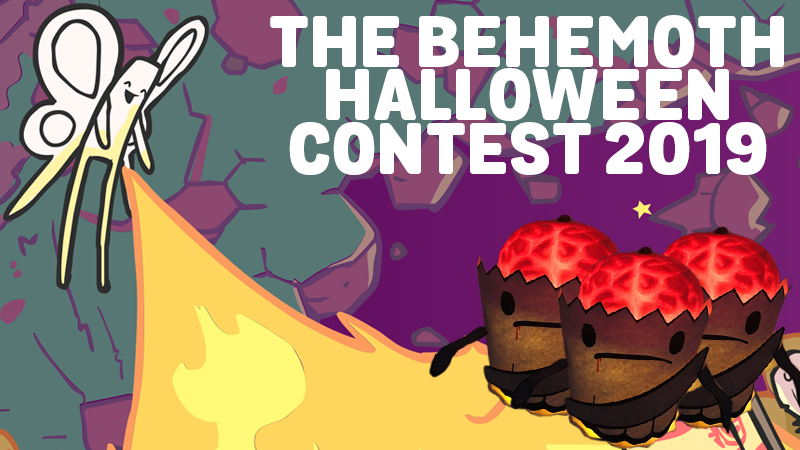 To enter, just post a photo of your Behemoth Halloween decor to Twitter, Instagram, or Facebook using the hashtag #BehemothHalloween before November 3rd, 2019 at 11:59 PM PT. We will review the entries and select three winners during the first week of November, with one winner for each category: (1) Best in Show, (2) Most Creative, and (3) Spooky Scariest. As the category names suggest, we will be judging based on creativity, originality, and the ability to make us feel things, scary or otherwise. The winner of each category will receive TWO Pit People figurines!
Check out all the official rules and deets here:
•No purchase necessary.
•Must be 18 or older to enter (if in the US), or have parental consent.
•Group entries are allowed! (Only one prize pack per winning individual or group).
•Your entry must be your own creation (or your group's, parent's, family's).
•Only new decoration entries will be accepted (entries that were submitted in previous years will not be eligible).
•Decorations can include pumpkin carvings, special treats, or other decorations in or outside of your home… but they don't have to! Mix it up, and be creative!
•You may enter more than one unique entry.
•International participants are welcome!
If you need a little inspiration to kick start your art, you can take a gander at the winners from our last Halloween contest here!
Update: Thanks for participating, everyone! We need some time to review all the entries; the winners will be chosen by The Behemoth this week and will be announced here on our blog and on social media between November 5th and November 8th.