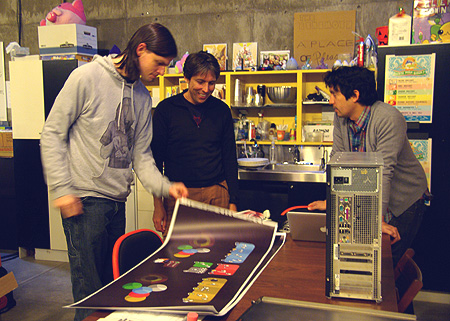 We've been hard at work making our final preparations before we hop on a plane and head over to PAX East, but before we leave, we have some fun stuff to show you. Remember those fuzzy things from last week's post? Here's a look at a special piece of PAX exclusive merch: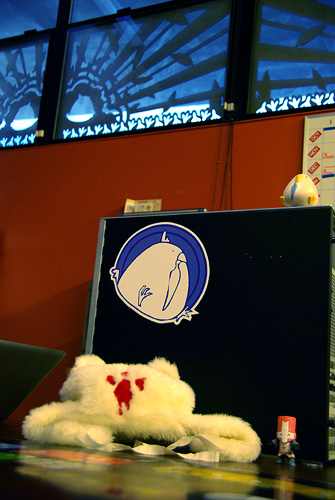 Introducing our brand new Ushanka Bear Hat! Hand-made by our very own Anna the Red, this will be an exclusive, limited edition, numbered hat only available at PAX East! Guaranteed to make your head even more awesome – because bears are awesome, and you want to be awesome too, right? Right.
We also wanted to give you a quick look at the control panel artwork for our BattleBlock Theater arcade cabinets: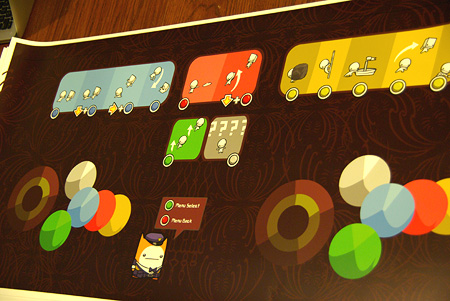 We'll have this art on our arcade cabinets at PAX, so be sure to stop by The Behemoth booth #512 to see how they look. Of course, we'll have some other surprises waiting at our booth too. I'll just let your mind go mad with anticipation as you wonder what in the world I could be talking about.
Website Relaunch
Last, but not least, we're relaunching our site this weekend! We're excited to bring you a whole new look to the website and our community will be moved over to new forums.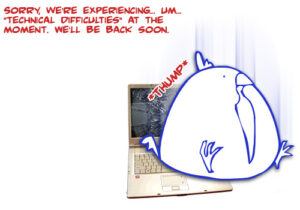 The site will be down intermittently from Sunday until Monday PST. Be sure to follow us on Facebook, Twitter and Google+ to get word of the debut.