PAX Prime 2015 has begun! We had the past four days to set up our gigantic Behemoth booth and it was worth all the work we put into it. Our booth spans the space of 4 booth spaces!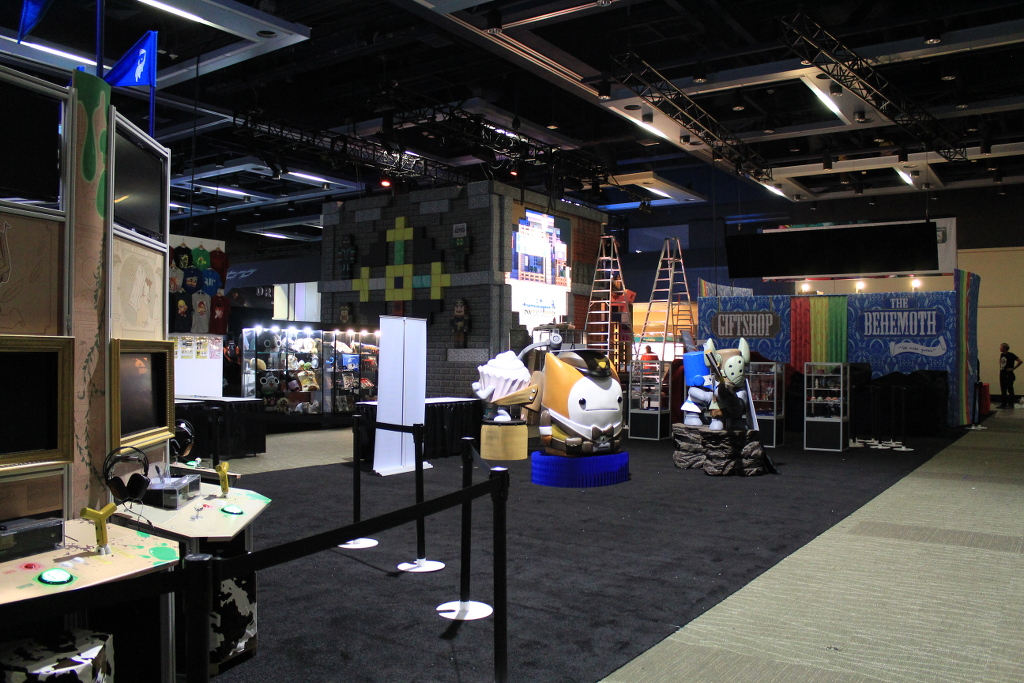 We've got a few events lined up for you today, so be sure to check it out:
Friday, August 28, 2015
3:30PM PDT – Live interview at the Twitch booth
Dan Paladin (our co-founder & art director) will be talking about Castle Crashers Remastered and Pit People co-op!
At home? Perfect! Watch it live HERE.
Friday to Sunday, August 28-30, 2015
4:00PM to 5:00PM – Autograph signings at our booth (3003)
Come meet Dan Paladin, Tom Fulp, and Will Stamper*! You can ask them a question or get your Behemoth merchandise signed.
*Scheduled to attend unless there are unforeseen circumstances.
---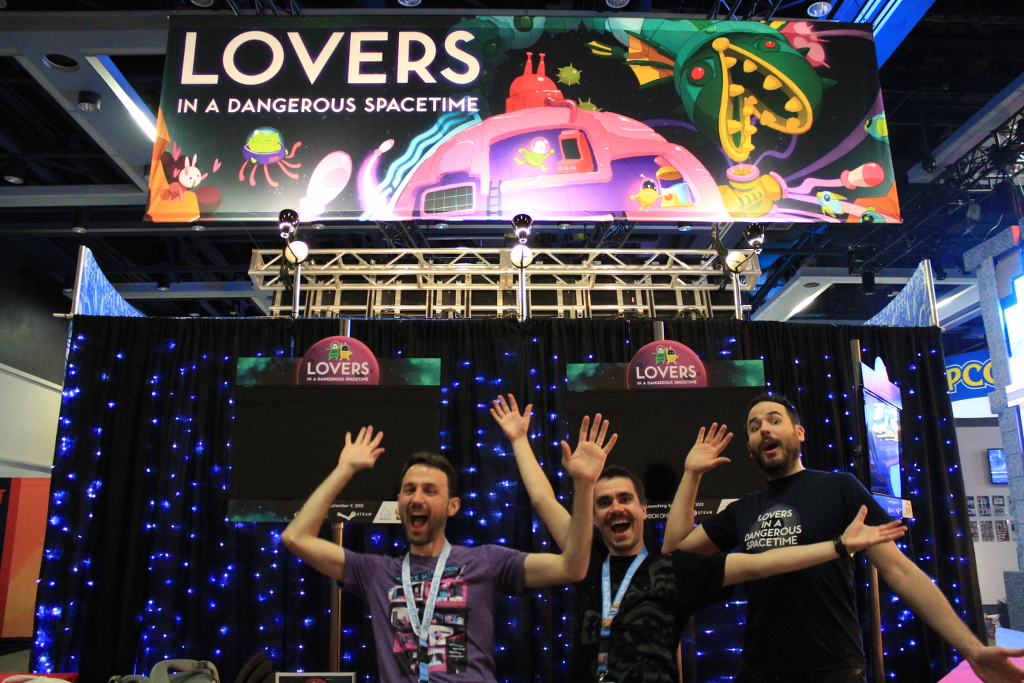 Don't forget to visit our friends, Asteroid Base, right behind our gift shop! They're showing off their game, Lovers in a Dangerous Spacetime, which releases September 9th!