PAX Prime 2015 is now a week away and we're shipping off a whole lotta merch to Seattle for our gift shop at Booth 3003! In addition to our usual array of keychains, posters, and select apparel, we have some new items that are making their way to PAX Prime for the first time ever: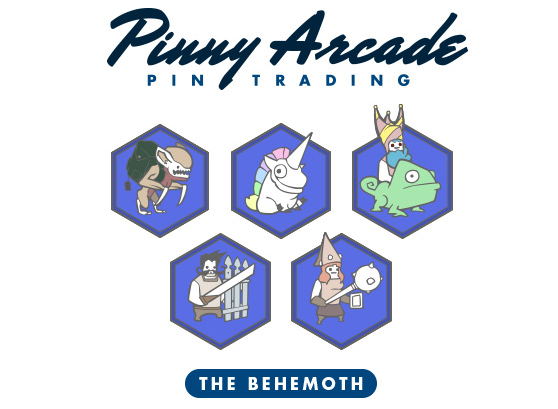 We're joining in on the collectible madness known as Pinny Arcade. Each participating exhibitor has their own style of releasing pins out into the PAX world. Our tradition is to sell our pins blindboxed in our capsule machines! We call them the CHONKU CHONKU machines because that's the Japanese onomatopoeia for the crank as you spin the knob on the machine.
All Pinny Arcade pins that are sold at PAX are set at $10. You'll be able to purchase a coin from one of our staff standing next to our Chonku Chonku machines (cash only) or at our gift shop (cash & credit accepted).

We're also bringing back a super limited quantity of pins from Series 1, Series 2, and Series 3–all combined in one Chonku Chonku machine. Series 4 pins will be in a separate machine on their own.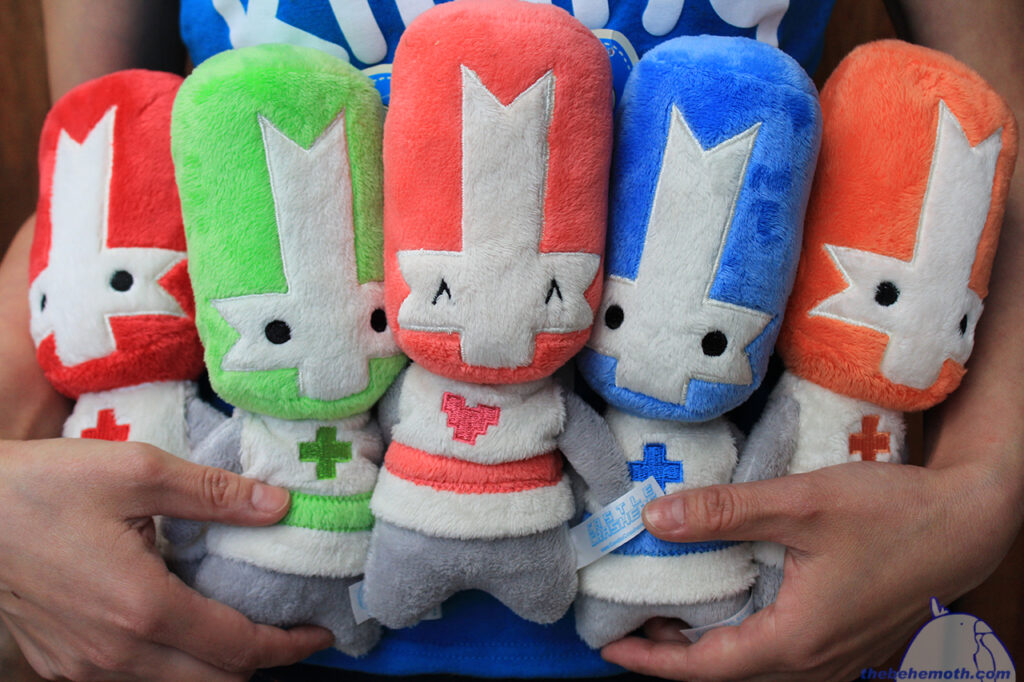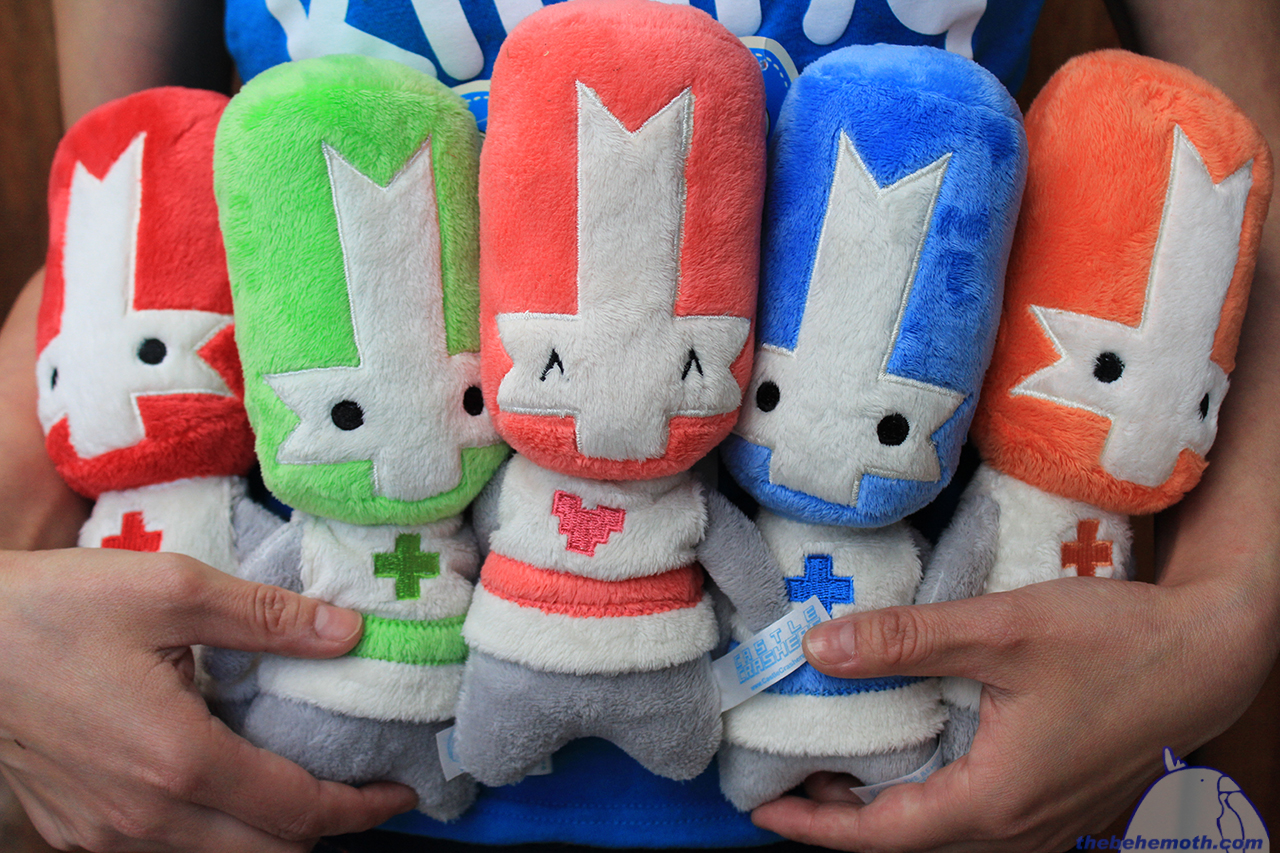 Our Castle Crashers plushies will be at our PAX Prime booth for the first time! Aren't they adorable? You'll be able to get them for $15 each or get the full set of 5 knights for only $60!


For you BattleBlock Theater fans out there, we're bringing Hatty Hattington in plush form too! Be ready to cry with Hatty or let him take care of you when you've got snot running down your face. Our Hatty tissue box cover will be $15.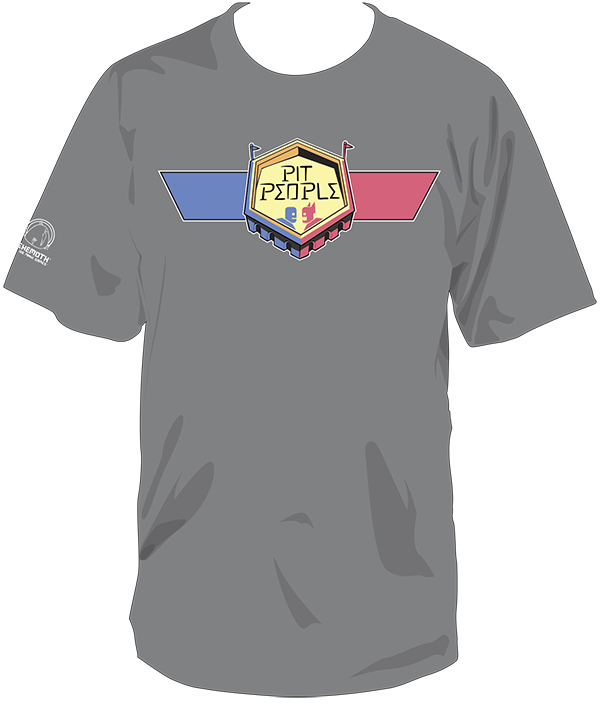 Now for you stylish gamers out there who want to be wearing the latest and greatest, we've got the shirt for you! This is our first ever Pit People t-shirt! Join us in the Pit. It'll change your life forever.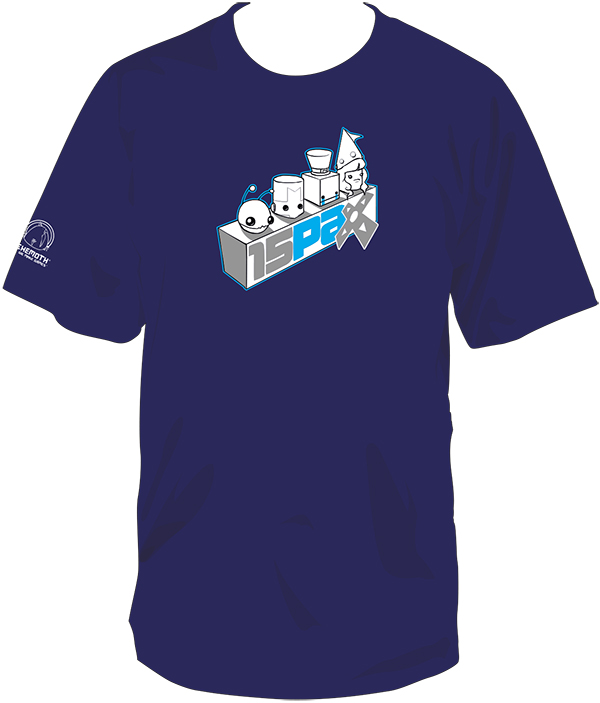 Last, but not least, we've got our PAX Prime 2015 EXCLUSIVE tee! You won't want to miss out on getting this t-shirt because there are limited quantities for PAX Prime and they sell out quick. Wear this shirt to present your love for Behemoth games–Alien Hominid, Castle Crashers, BattleBlock Theater, and Pit People!

All of our t-shirts at PAX Prime will be $20, including the PAX Prime Exclusive T-shirt.
---
If you don't plan on going to PAX Prime, you could still enter our Robot Dance Contest to win some stuff from our store!

Win a $20 gift card for our online store + one time free shipping + a guaranteed code to Pit People once it releases!


1) Follow us on Vine: The Behemoth
2) Take a 3-6 second Vine of your best robot dance (Group entries accepted, but winning posts will still get 1 prize for the post)
3) Upload it and include both tags: @TheBehemoth & #PitPeople
4) Do this all before 12PM PDT, August 21, 2015


We'll notify winners through a direct message on Vine on August 21st. Show us your skills & creativity!