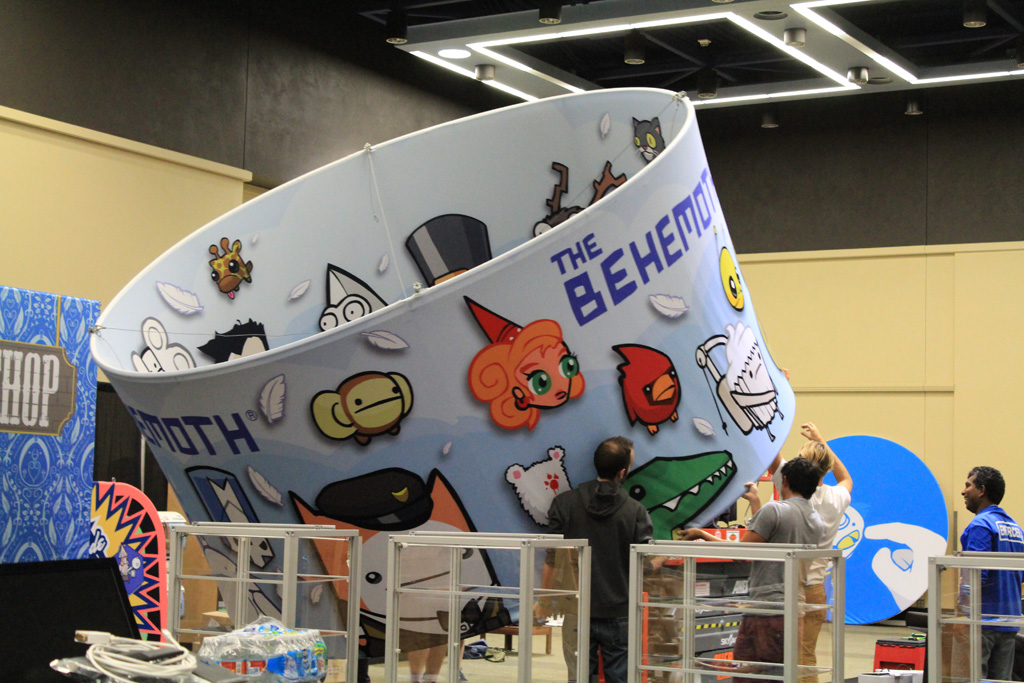 Another show done! PAX Prime 2015 marks the end of our con and expo tour for this year. We had four rad days of PAX to show off Pit People, Castle Crashers Remastered, BattleBlock Theater, Alien Hominid HD, and our Gold Egg Project recipient, Lovers in a Dangerous Spacetime!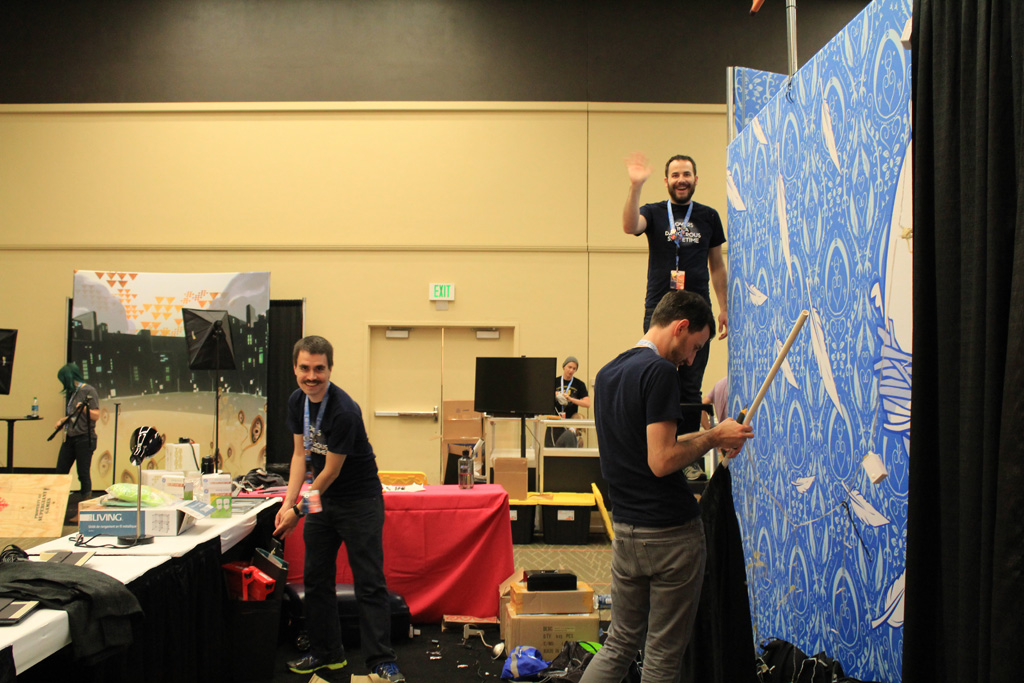 Four days of meeting fans and making friends, then it was over. We waved goodbye to our booth and gave each other hugs to solidify the spread of the PAX Plague.
To see our daily recaps, you can peruse our posts from PAX Prime 2015. We've also organized our photos on Flickr into a collection: PAX Prime 2015 photos. (Because we like collecting things as much as you do)
One last note for you fine folks at home: We showed off more of our development in Pit People during PAX Prime, so keep an eye on our Pit People Facebook page for coverage!