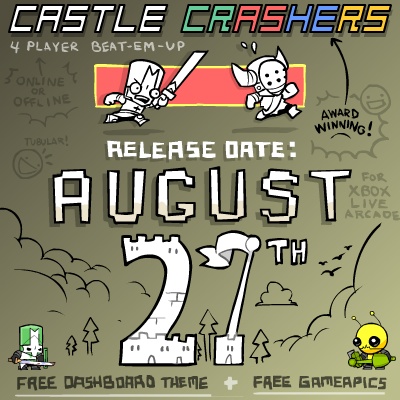 On August 27, 2008, we released a 4-player co-op action adventure on XBLA and now we're here to celebrate its sixth year out in the world.

Since our initial release, Castle Crashers has also made its way to PlayStation Network and Steam for Windows & Mac. In celebration of this anniversary, we'll be giving out some goodies throughout the day!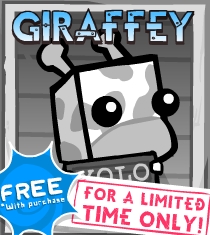 First, let's start with the Giraffey unlock in BattleBlock Theater. All you'll need to do is load up the game and head to an online area to unlock this special character. Also, if you haven't done so already, you can unlock Barbarian by completing Furbottom's Features this week.

Next, keep an eye on our forums and our Twitter for a chance to win either a game code or some Necromancer postcards.


Thank you to all the people who have played Castle Crashers!