Contacting all carbon based life forms! The time draws near for the dawning of a new age, an age full of explosions, mayhem and of course, Aliens! We are eggstatic to announce that the Alien Hominid Invasion Beta is going live in THIS FRIDAY from November 12th-November 14th!
Sign Up Here – http://bit.ly/AHISTEAM

More Info – http://bit.ly/AHIFAQBETA
As part of the mayhem, we are going to be hosting a challenge which lasts until November 14th, and invading streams on beta launch day, Friday November 12th.
The winners of the competition will win a free copy of Alien Hominid Invasion and a mysterious galactic gift box! Our inner sources inform us gift box likely contains merch (and maybe even a trophy), but extended exposure carries the risk of contracting space parasites, which are known to cause mutation and/or alien transformation.

AHI Beta Challenge Rules
All you have to do to win is try your darndest not to end up like this little guy. Well, technically that's not allll you have to do…here are the rules!
The challenge is split into four separate categories. Category one and two are high scores, so whoever gets the highest score wins! Category three and four are timed categories so who ever has the longest or fastest time respectively wins! Categories 1-3 can be done on any level, other than the first level on a new profile or a bonus level (for timed challenge). To qualify, the level must be completed from start to finish on normal or insane.
The Categories:
Highest Single Player Score
Highest Co-op Score
Longest Single Player Survival (minimum D in damage)
Fastest HQ Clear (only boss level)
And the most crucial rule: HAVE FUN!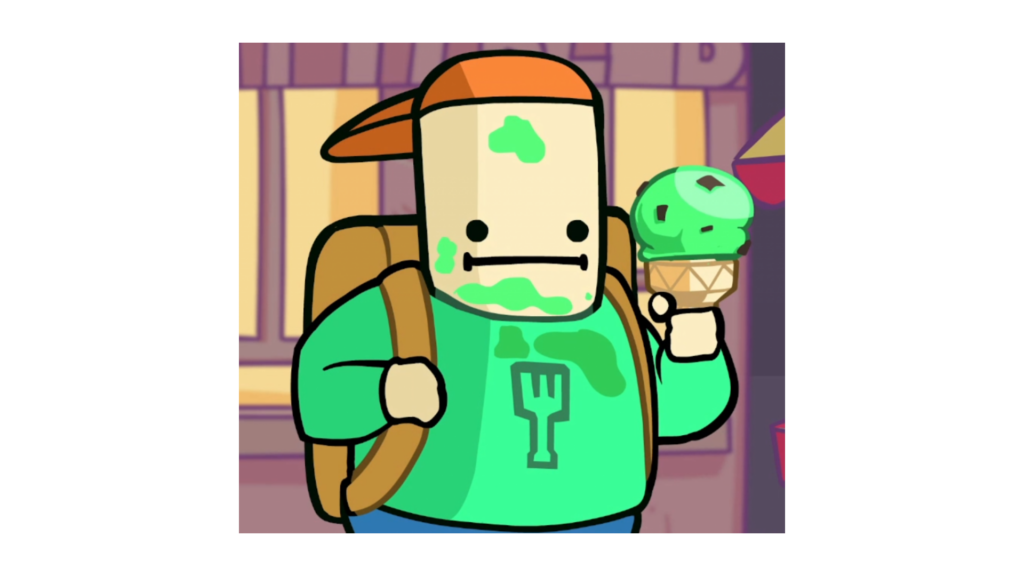 AHI Beta Challenge Submission
Well don't just stand there with your ice cream… you have a challenge to win!
To submit your entry, simply email us the following information to games[at]thebehemoth[dot]com:
A link to your VOD (on Google Drive, Twitch, Youtube, or Dropbox) with the category you are competing in and your name in the subject.
Your time/score (Please be sure to record your score total at the end of the level in your VOD)
If any cheating or hacking is found in the VOD, the submission (and any other submissions from that person) will be disqualified. If competing in multiple categories, send a separate email for each one, following the guidelines above.

Only one submission allowed per category per person, and any one person can not win more than one category. All submissions must be made before the end of the day on November 14th. Winners will be announced by Wednesday, November 17th.