It's time for another Alien Hominid Invasion development update, flying full force straight at you. No mercy. Better dodge quick!
Anyway… watch on, read on, beam on (up) for all that good stuff.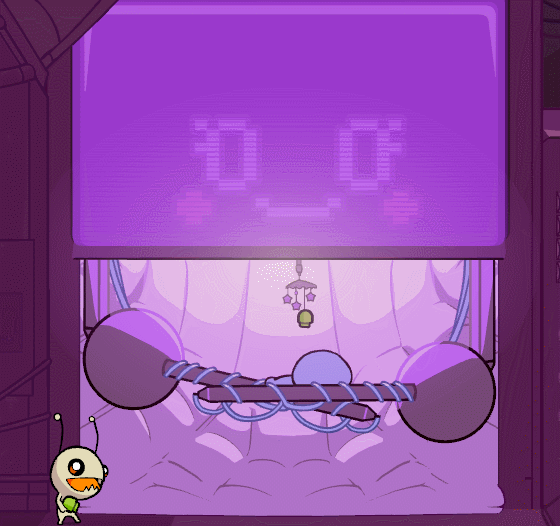 We've been fixing things up, polishing away, and of course adding in new odds and en..emies that you'll face on your terrestrial extraterrestrial journey. Check 'em out:
We've added in stationary turret hazards, similar to the ones you once knew and hated when fighting the KGB way back in Alien Hominid HD… except this time, they hurl weighted orbs that will stick to your face and lower your jump height. If you want to remove them, you'll have to dig or roll them off
But that's not all! There are also now airmine hazards, floating, threatening, and ready to knock you around mid-air
Loot maximum values on boosts, hats, and guns have been increased to compensate for increased difficulty and more interesting playstyles
Music will now stays intense near the end of the level to convey the DANGER
Bonus levels have been rebalanced
The alien can now look DOWN as well as up to show which way player is "aiming"
The HUD now shows if a player is at max hearts
HUD has also been reworked to show a prompt when mutations are ready to be used
The on-screen compass has been moved more towards the center of the screen so players won't miss it as often
The helicopter that you have to blow up as an objective now bobs and weaves away from the player (and flies in on-screen so that you can actually see what you're chasing)
Insane mode, Normal mode, and Friendly mode heart maximums have all been changed to reflect a more expected result
Hunters have been added to the game — they are ruthless, and can ambush a player at the start of levels
Mothership coins can now be spent for temporary or permanent changes to your alien or your run. Each player can only purchase one item every visit so in multiplayer this means more items can be bought each time! Friendship is OP.
The Mothership has been rearranged… and will introduce you to a new face
We also have a video recap that has flung itself your way, so if you're a visual learner, use those glorious eyes right here!
We're still getting transmissions from the Mothership, which means we're still working to make our next game the best it can be! Until then, you know the drill — keep your eyes peeled for future updates, as we're always excited to show off what we have in store.