Five years ago, we launched our 3rd game, BattleBlock Theater, on XBLA! We took the platformer genre and inserted our humor & art style into this game; This game where players run around an abandoned theater being forced to do stage plays by evil and technologically advanced felines.

Since then, we've also brought it to Windows, Linux, and Mac OS in the STEAM version!
With the 5th Anniversary coming up on April 3rd, we thought it'd be fun to have a couple giveaways and an event on the day of: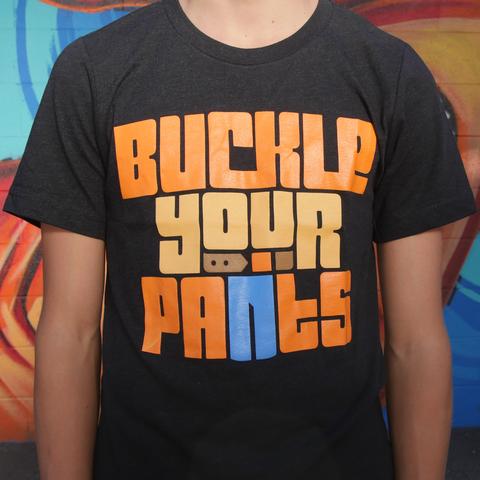 Instagram Giveaway

We're giving away 5 Buckle Your Pants tees on Instagram! Follow us on Instagram & tag a friend in the comments of this post, be sure to tag someone who you think would like BattleBlock Theater. Each person you tag is an entry into our giveaway.
Enter by 12PM PDT on April 3, 2018 and we'll choose 5 qualified entrants on April 4th. Winners will be notified over Instagram direct message.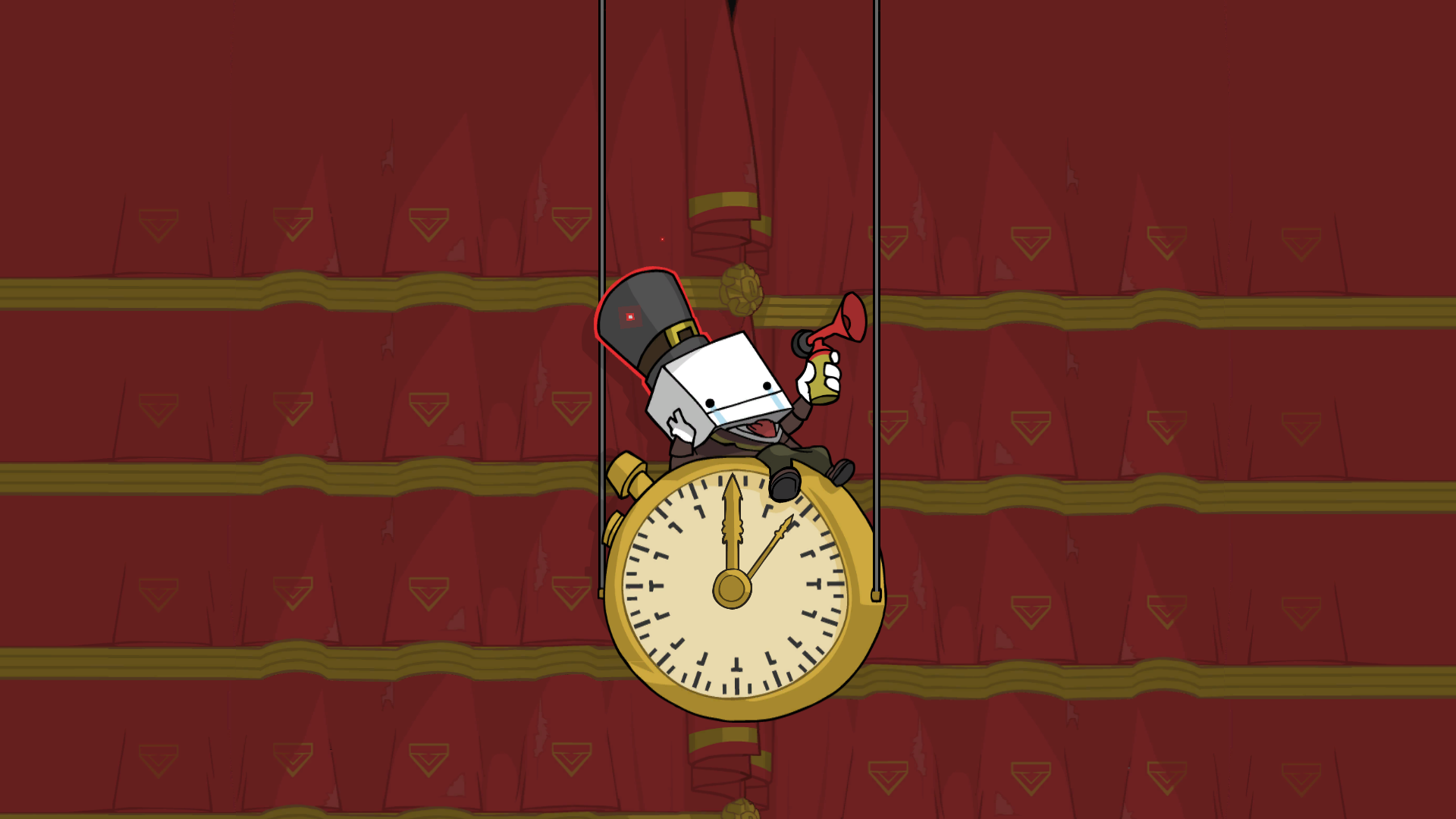 BattleBlock Theater Speed Runs

April 3rd from 9AM-5PM PDT
We've invited 4 BattleBlock Theater speedrunners to show off their skills in our event on April 3rd. See who can complete all 8 chapters in BattleBlock Theater with the fastest time! The runner with the fastest time will get an autographed BBT item from our team and bragging rights.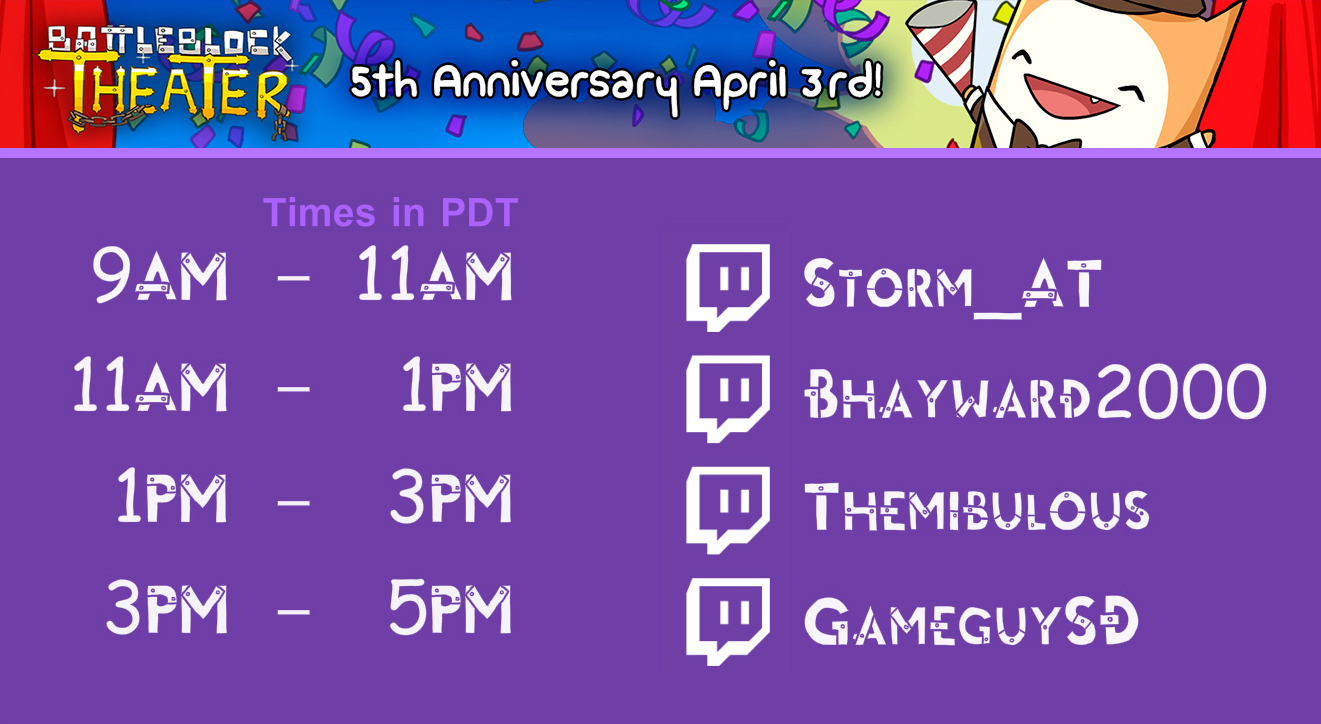 9AM-11AM PDT Storm_AT
11AM-1PM PDT bhayward2000
1PM-3PM PDT themibulous
3PM-5PM PDT GameguySd
Catch their live streams on their Twitch channels and cheer them on! They'll also be giving away codes for BattleBlock Theater, so don't miss the chance to get a copy of the game.
(We'll also be auto-hosting each stream on our channel but we encourage you to follow their channels to support them and for the chance to win a copy of BBT. Each channel will have their own rules on how to potentially win a code.)