Whether you're an avid games collector or just want to hold a physical copy of a BEHEMOTH CHICKEN GAME in your tiny little beak, we have just the news for you! Pre-orders for the physical edition of Castle Crashers Remastered for Nintendo Switch begin Monday, September 18th in our online store.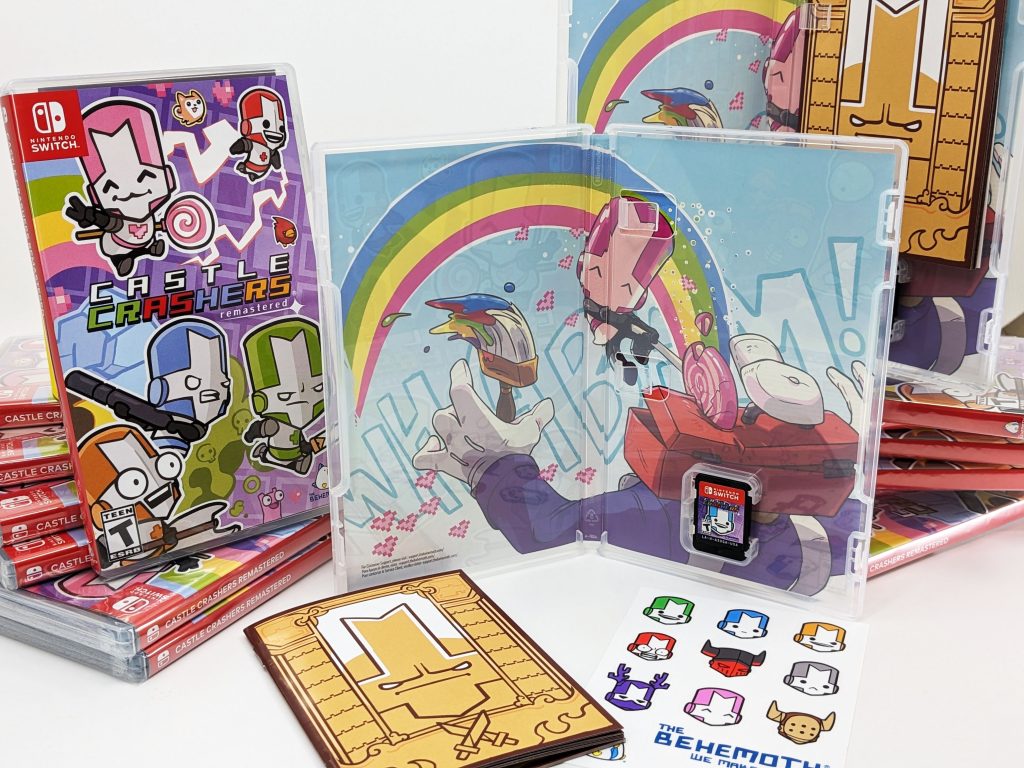 The game will cost $29.99 and include a sticker pack and character unlock guide as extras! Pre-orders will be live until October 18th, and shipment will begin in November. Orders will be limited to two copies per person to ensure we can spread the love of Crashing Castles with as many players as possible.
See you Monday, knights!