Calling all knights that enjoy the rush of a thrilling indie game AND own an Xbox One – it's time to embark on another adventure to save the kingdom! Are you ready???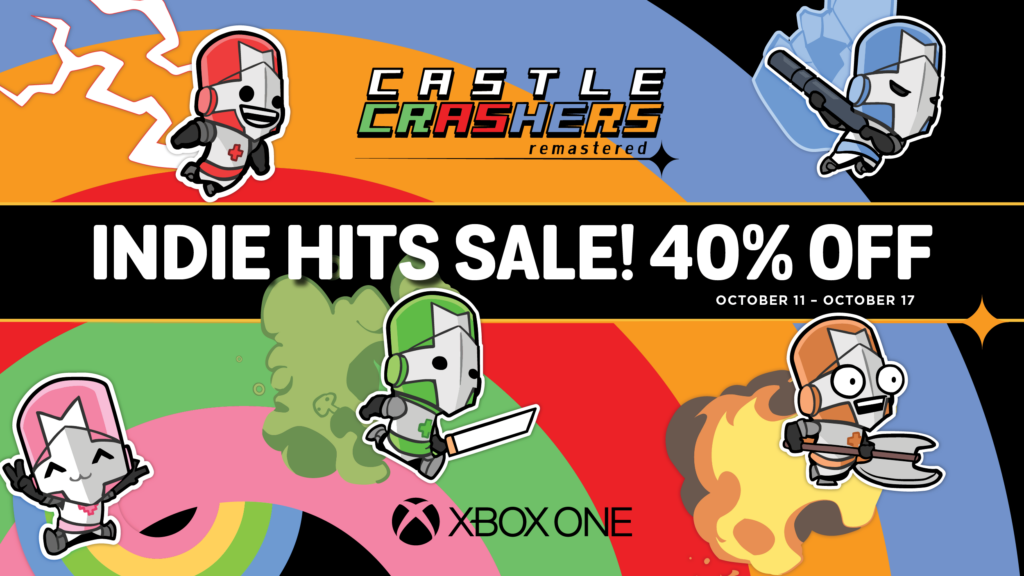 Our hit game Castle Crashers Remastered is currently 40% off as part of Xbox's Indie Hits Sale! Beat up exciting bosses, create whacky damage builds, rescue your beloved princess, and ride around on a pooping deer, all from the comfort of your Xbox One.
The sale lasts until October 17th, so why not grab a few indie classics (especially Castle Crashers) to keep you entertained this fall?