The last two days of the Expo flew by so quickly since the booth was packed on both days!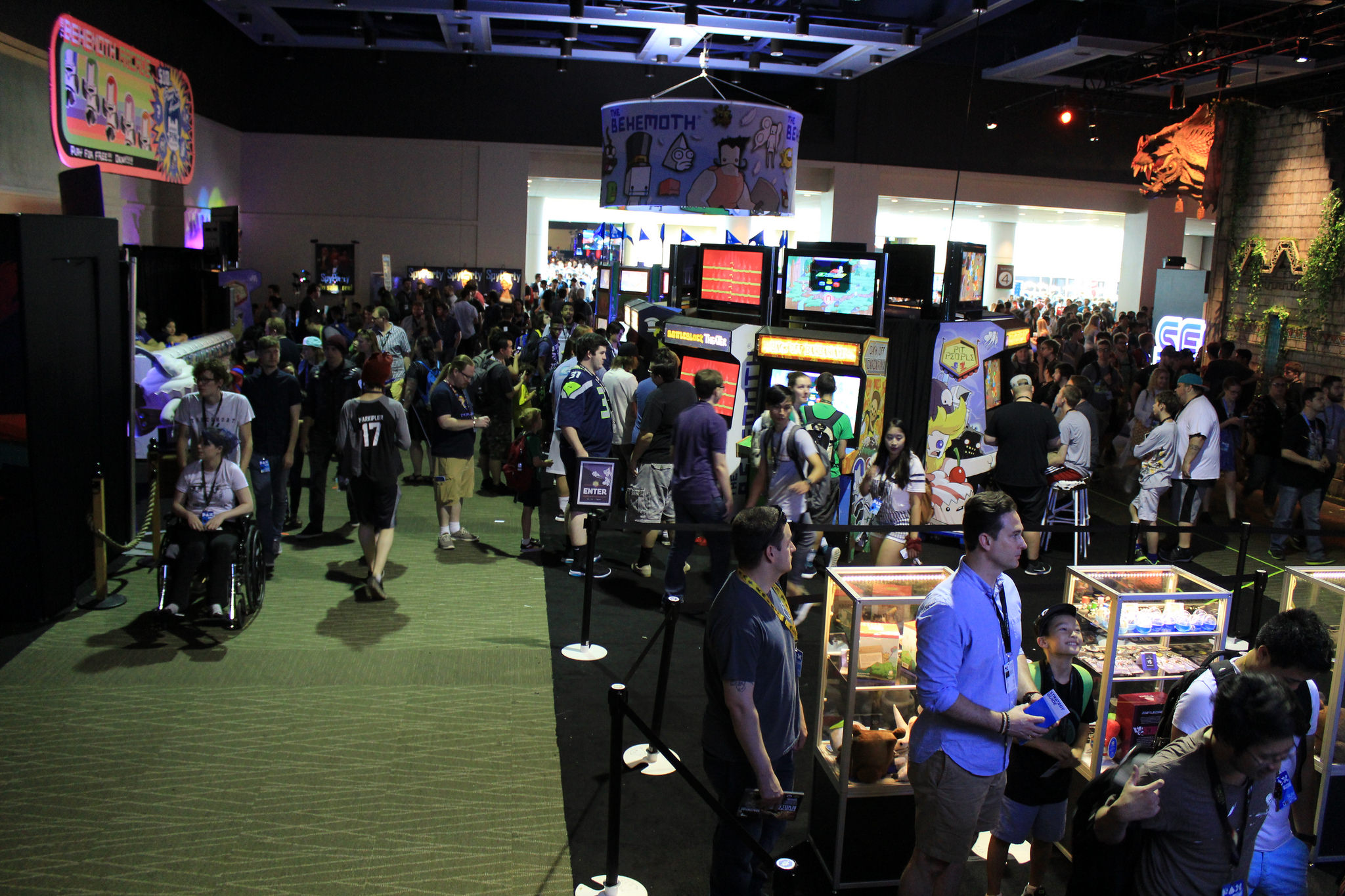 ( See all our PAX West 2017 Photos on Flickr )
We continued to have a line at our Gift Shop and for the Pit People PVP Challenge. We held the PVP Challenge on Day 3 and added it to Day 4 since it was so popular!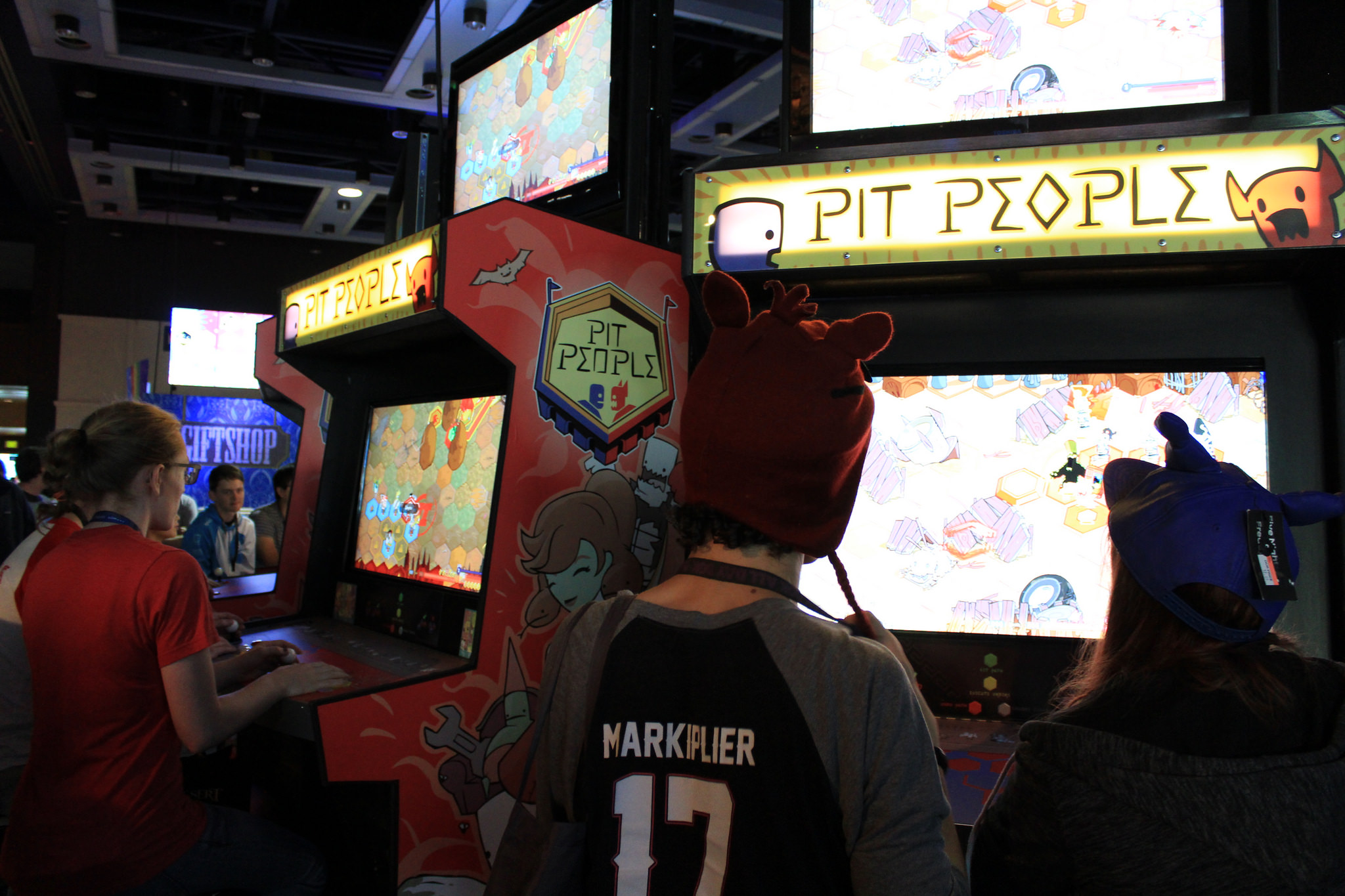 Several players made it past Round 3 and a couple came back on Monday, Day 4, to battle other Round 3 winners! Here are some of the winners from Day 3 and Day 4: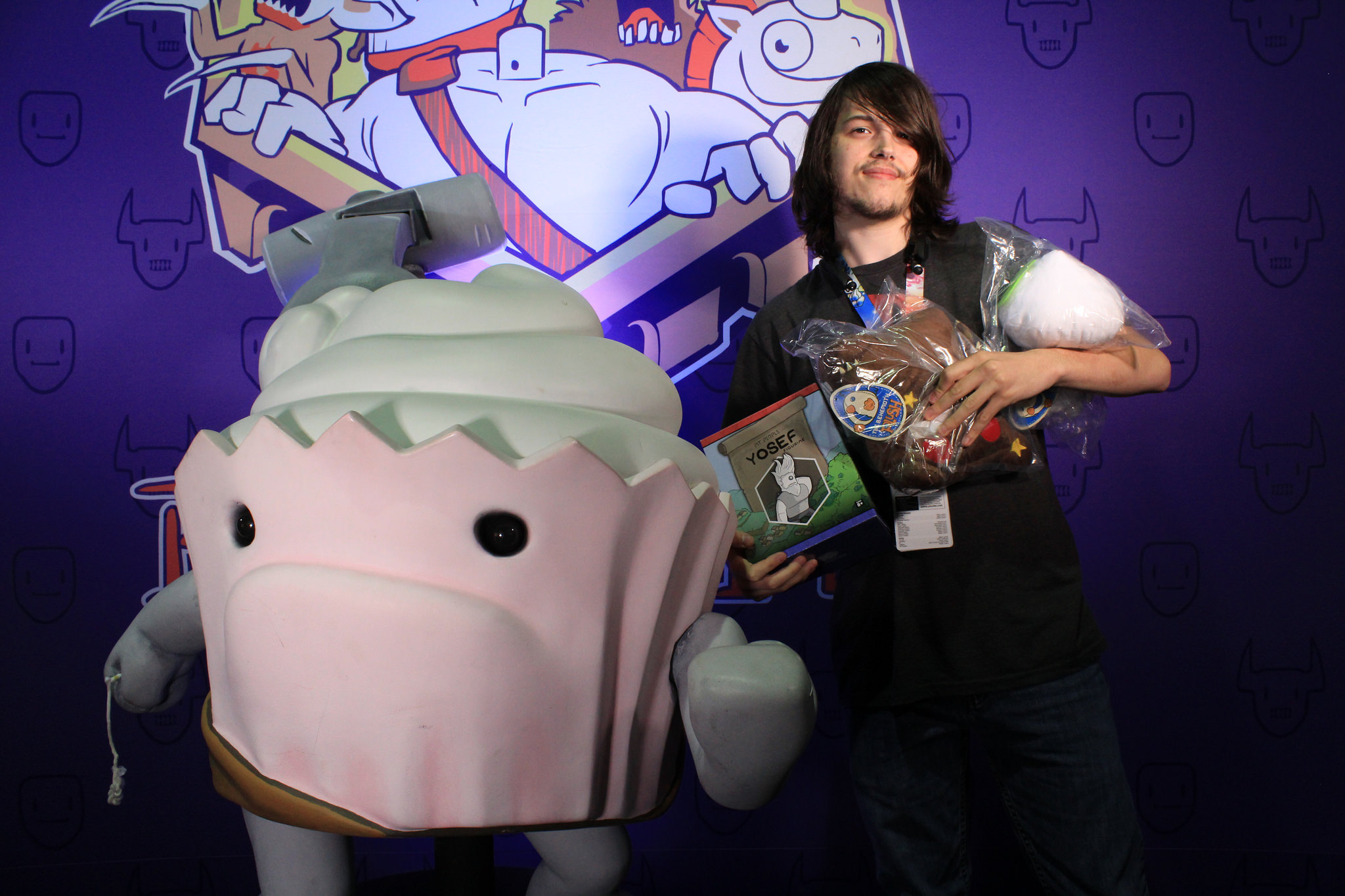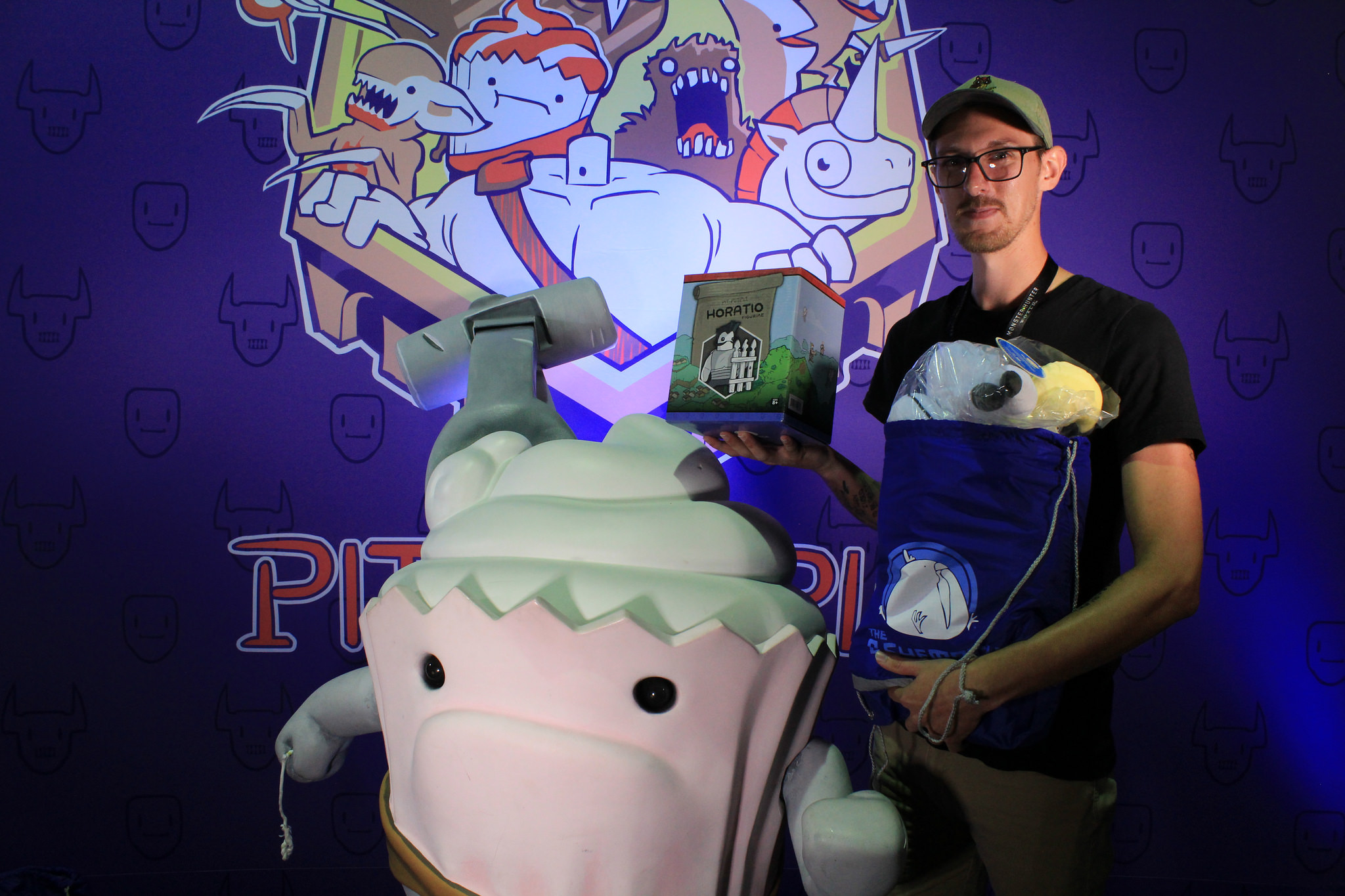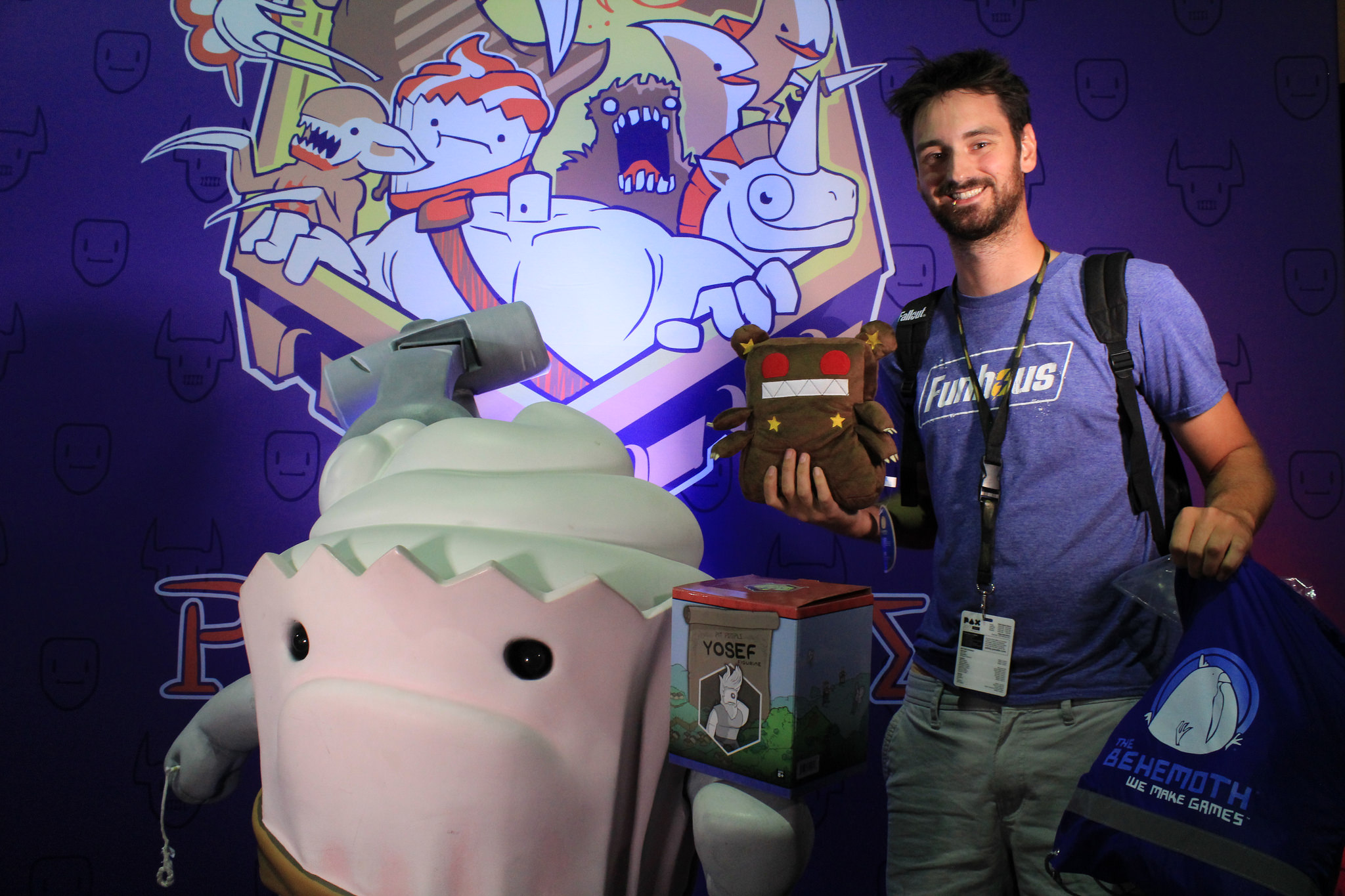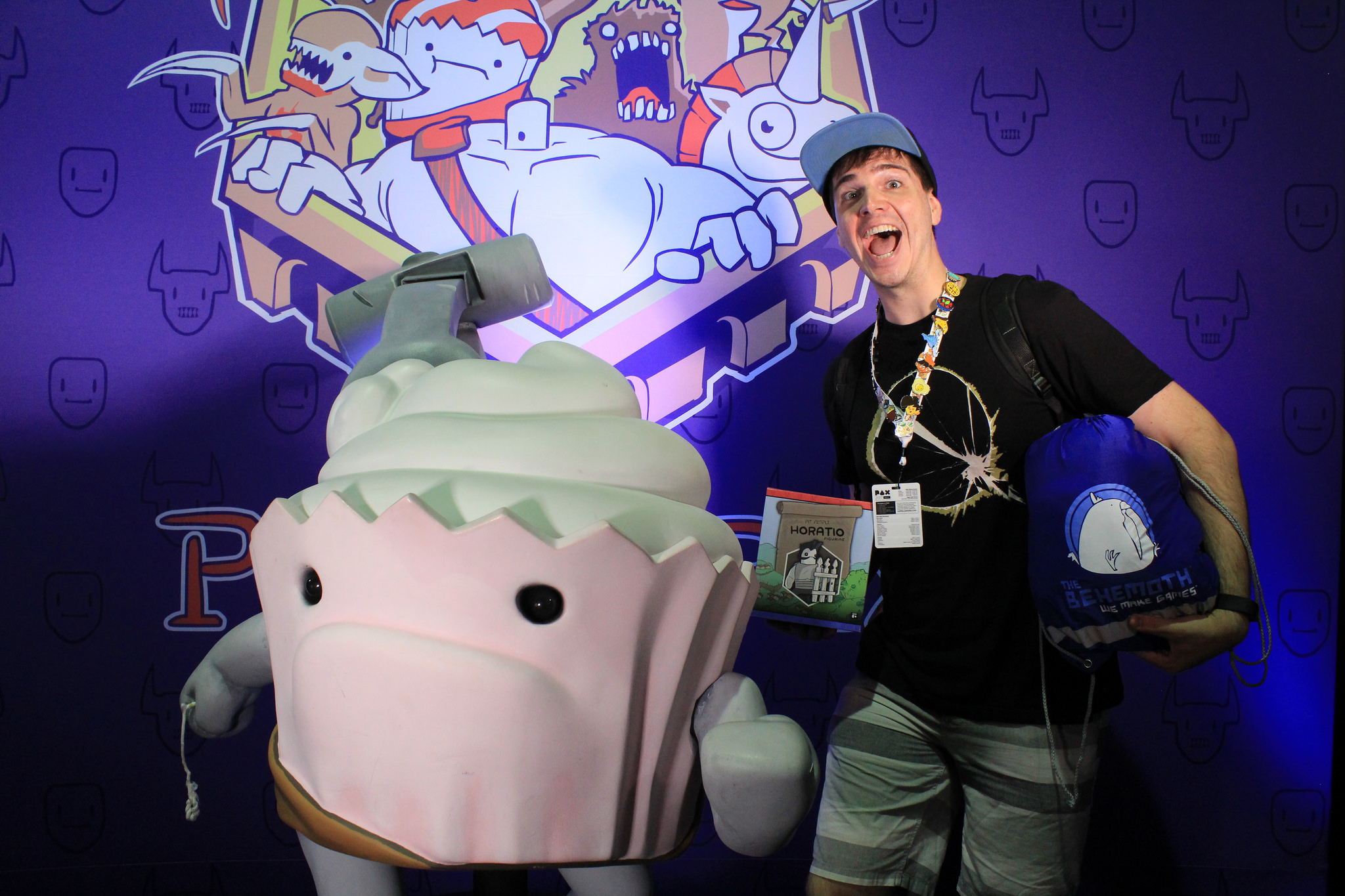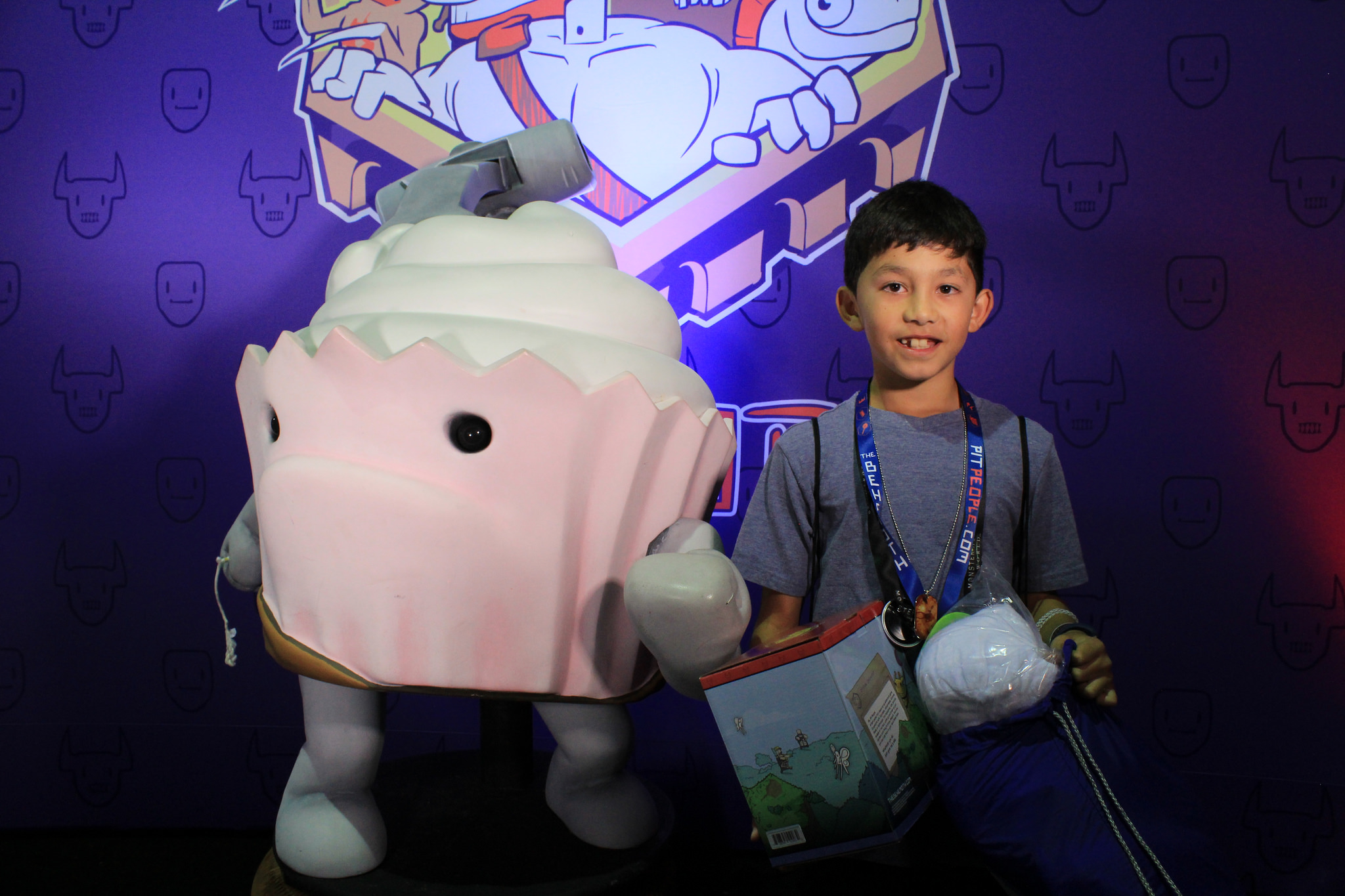 There were 4 players who returned to battle Best of 3 fights to get the grand cash prize! Coincidentally, both grand prize matches were friend versus friend.
The fight against Brandon and George was especially fun to watch since those two usually co-op and they know each other's strategies!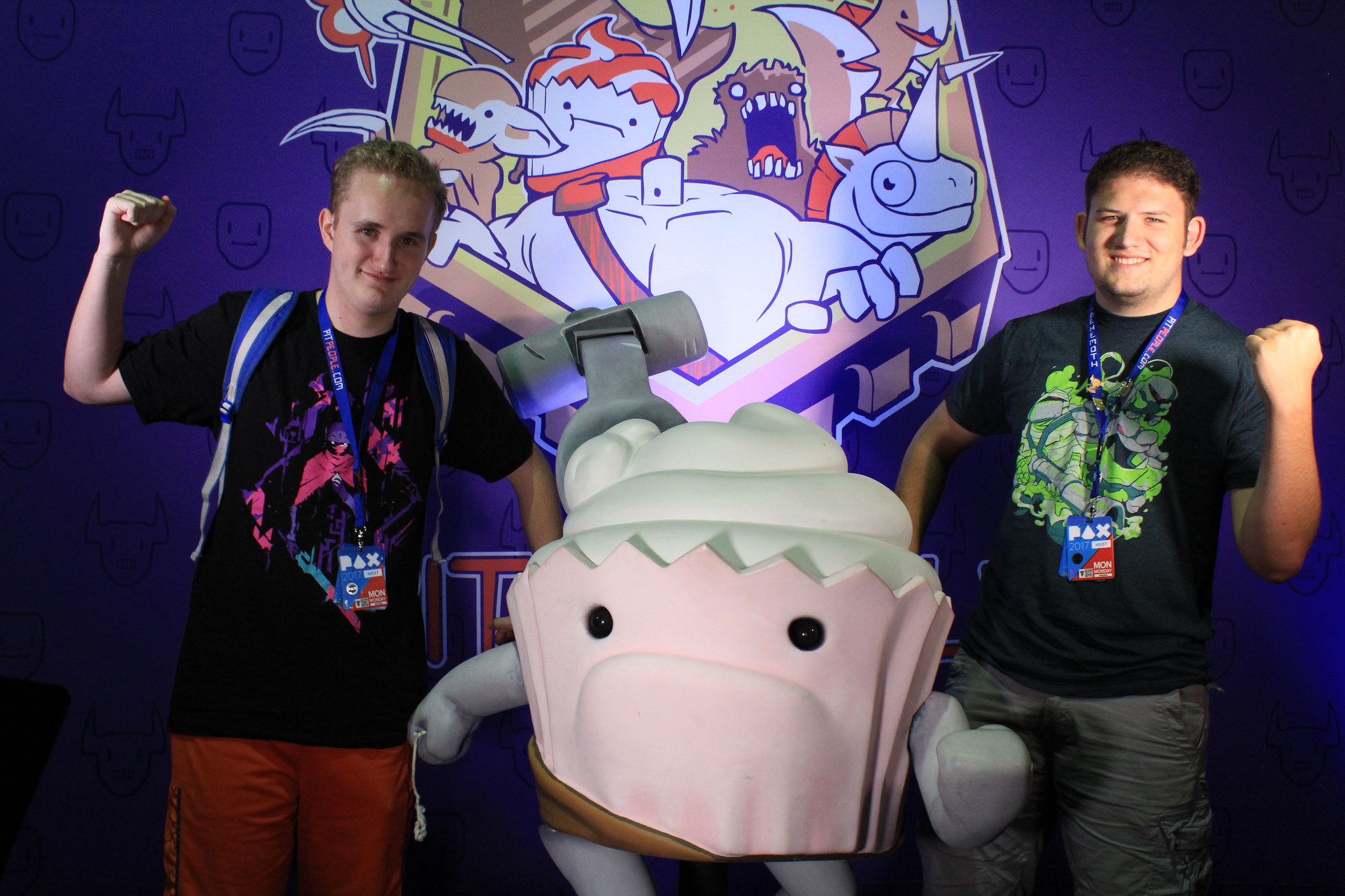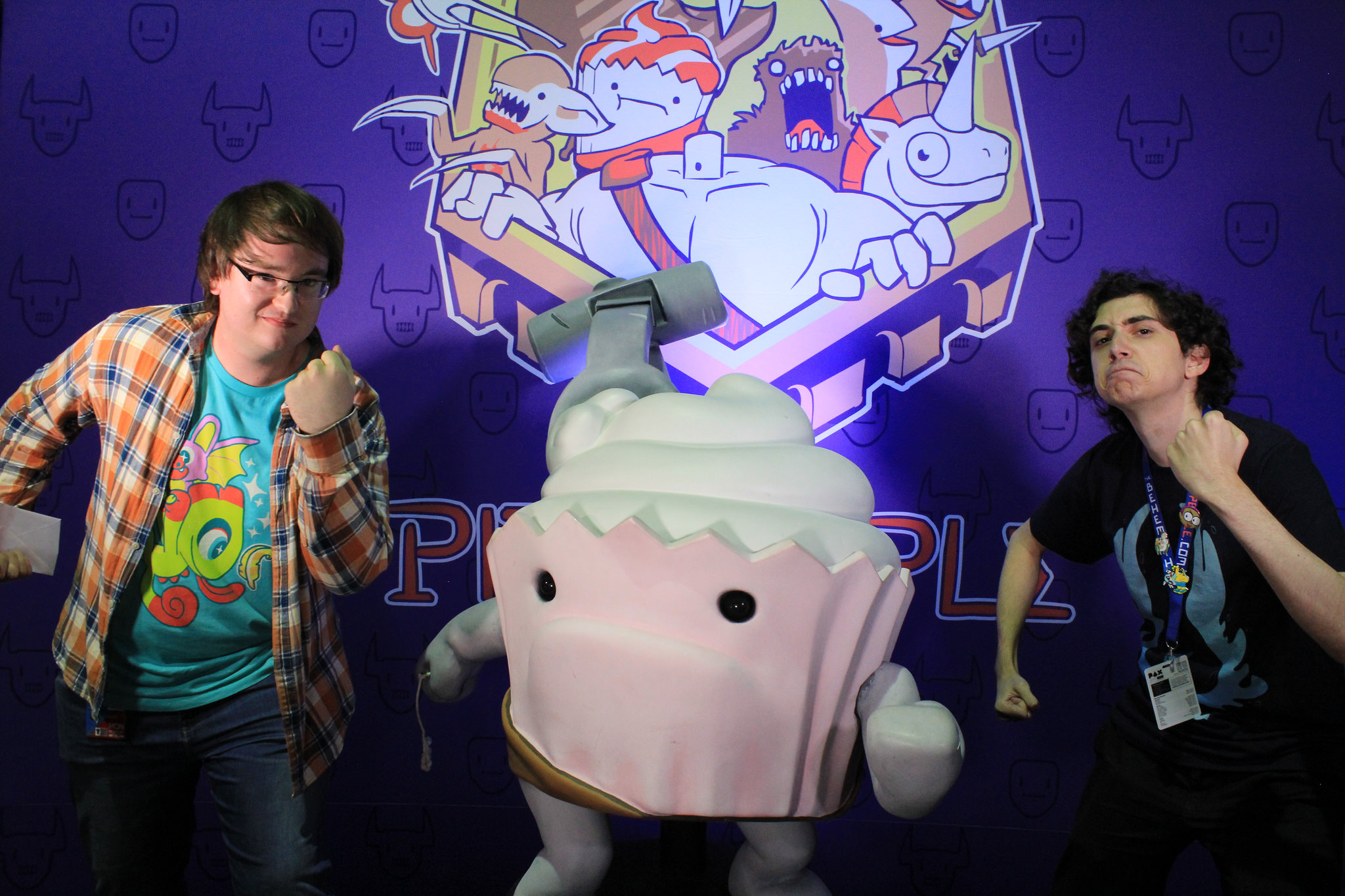 We had such a blast this year! On Day 4, some of our team members (Ian, John and myself) picked up the microphones to do the Round 3 and Grand Prize match commentary.
Since we're not professionals, you can imagine the randomness that came up in conversation. We talked about fart blasts, Ian's distaste of Gorgon snakes, and John kept heckling Chris Hecker at the Spy Party booth!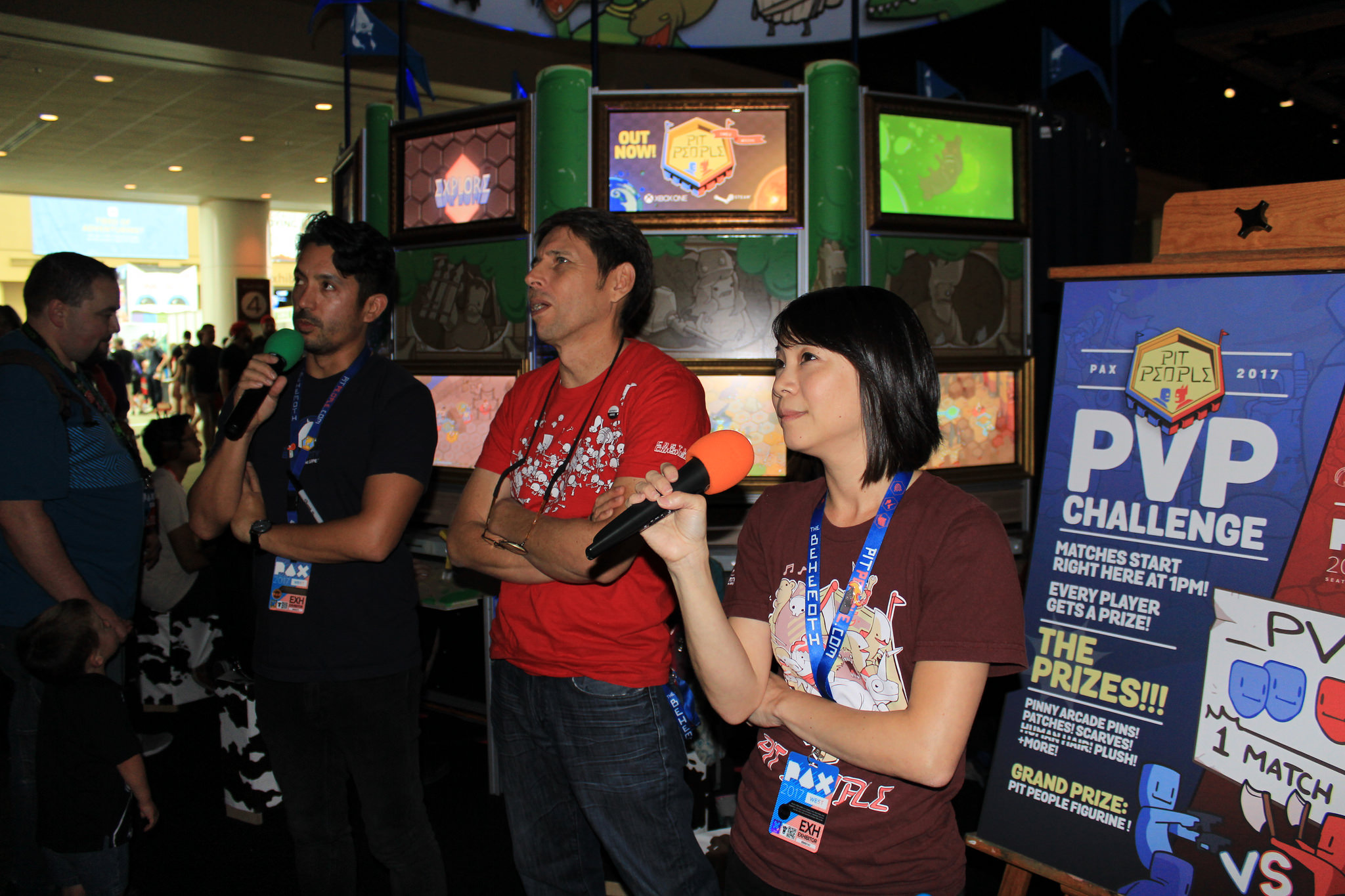 Thank you again to everyone who came by our booth this year at PAX West 2017! We always love seeing your faces and seeing people play our games. See you again next year!