Castle Crashers has broken through the digital world's barrier! We were trying to contain the code as it floated around through the cracks in our office's eggshell, when we saw it gravitating towards something… a Nintendo Switch cartridge?!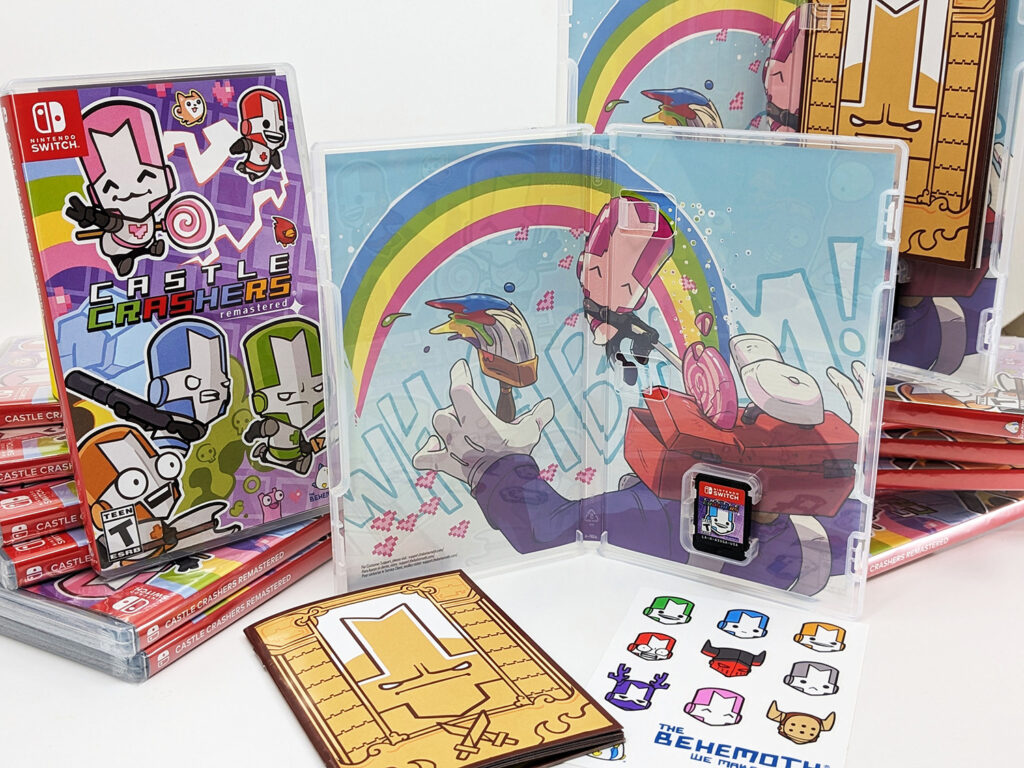 That's right, Castle Crashers Remastered will soon be available in all its glory for Nintendo Switch as a physical product! The game will cost $29.99 and come with a sticker pack and character unlock guide. We're pretty stoked, as this is the first time one of our games has been released in physical form since Alien Hominid HD was ported to the GameBoy Advance in 2006. Feel old yet?
You can first get your hands on the physical edition of Castle Crashers at PAX West, sold in a show-exclusive bundle of knightly goodies. Wait, something else is crashing into the physical world for the bundle? Is that a Blacksmith plushie?!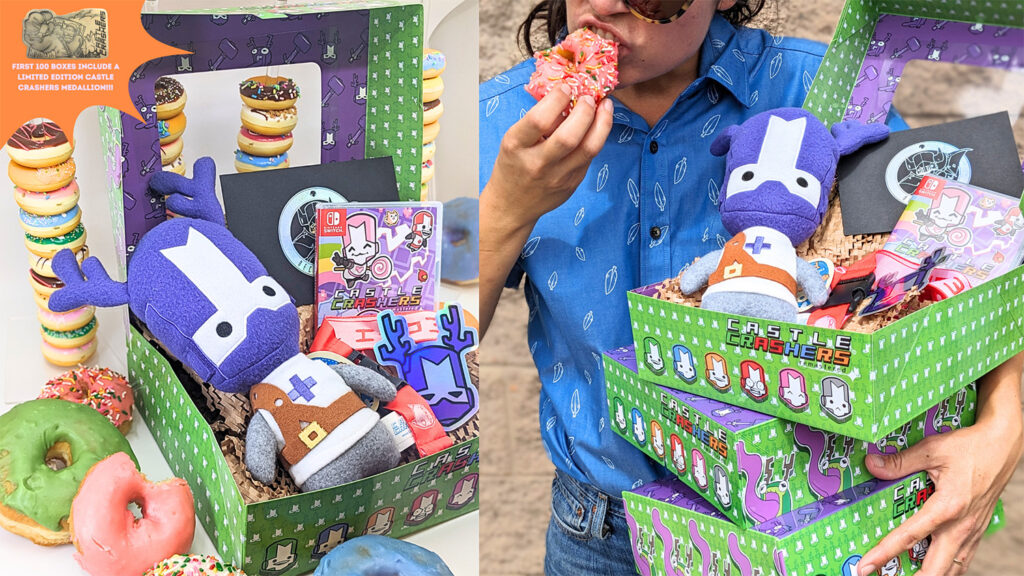 In addition to the game, the bundle (pictured above) includes a Blacksmith plushie, Castle Crashers lanyard, random character holo sticker, and a Necromancer postcard, all wrapped up in an adorably-themed donut box. The box will cost $50.00 and be sold daily throughout the show weekend, and the first 100 boxes sold will have a Castle Crashers medallion!
Can't join us at PAX West? We'll be hosting a giveaway for the bundle on Twitter (may the blue bird soar on in our hearts), so be sure to be ready to hit that retweet button. Outside of all this, pre-orders for the physical game itself will go live in our online store next month. Welcome to the physical world, Castle Crashers!