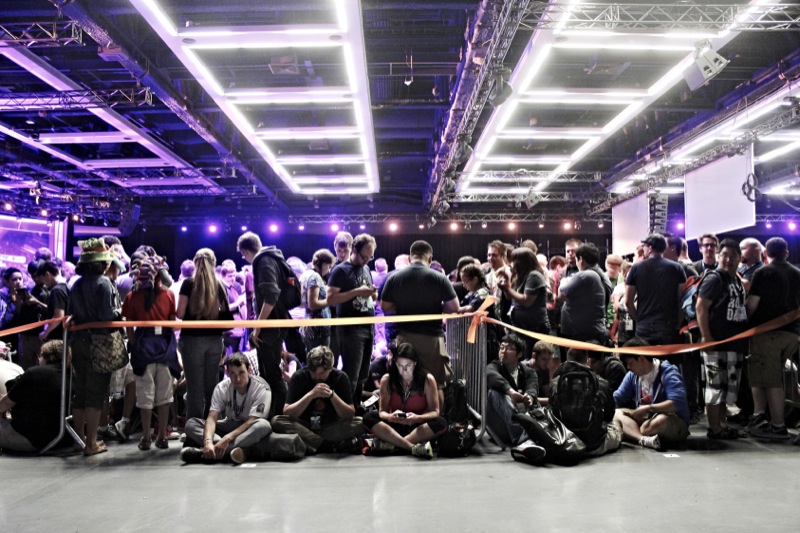 DAY 1 – FRIDAY – Recap

We did it! We opened up our first playable PAX demo for Game 4 on Friday morning and then had a non-stop line for it until the expo hall closed for the day. Game 4 was revealed as a turn-based co-op adventure, but we are only showing the single player option during PAX Prime 2014. If you haven't checked out our gameplay teaser yet (which shows at the end of the playable demo at PAX), then watch it now:

Other major events of the day included a panel on community involvement (good job, Lindsay! Way to represent The Research Centaur!) and our autograph signing session with Dan, Will, and Tom.
To see our Day 1 photos, go to our Flickr album HERE.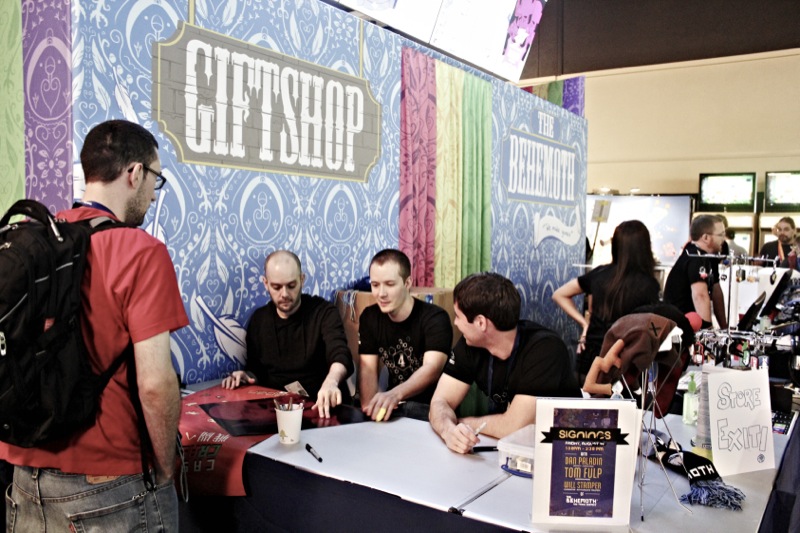 DAY 2 – SATURDAY – SCHEDULE
We have a number of events today for people at PAX and for people at home!
Event Schedule
10am – 6pm Booth Hours

12pm Daily Twitter raffle closes. Winner is drawn. (Details HERE)

1:30pm – 2:30pm Autograph signings (Booth 3003)
With Tom Fulp and Will Stamper

3:30pm – 3:50pm Twitch TV live stream of Game 4 (Twitch Stage)
Featuring first ever live stream of Game 4 gameplay and interview w/ Dan Paladin & Will Stamper

5:00pm – 5:30pm ScrewAttack live stream of Game 4 (Gameworks)
Featuring gameplay and interview w/ Ian Moreno & Aaron Jungjohann


Come get your Behemoth items signed by Will and Tom, or if you're at home watch some live streams of the game!
Bring it on, Day 2!