We were having a blast with our streams on Twitch, but then things got a little busy and crazy and strange and we had to disappear. But we missed you guys, so we're coming back to provide our best attempt at home entertainment for all of you!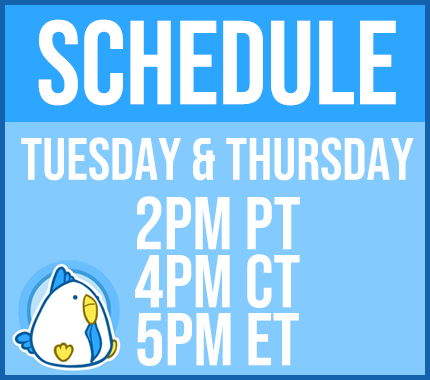 We'll be available for display on your monitors twice a week, on Tuesdays and Thursdays at 2:00 PM PT/4:00 PM CT/5:00 PM ET! On Tuesdays, we'll keep serving up variety content, which is whatever we're feelin' like… and if you know us, you know that we feel pretty weird sometimes.
Thursdays will remain BattleBlock Theater Thursdays! We've had a ton of fun (along with other emotions) playing through Furbottom's Features and the Community Theater playlists, and we're determined to get better at the game, gosh darn it. Remember that we're also open to trying out any playlists you send to us, too!
As always, you'll get any stream-day updates or plan switcheroos from our Twitter feed. We'll post reminders to tune into the stream for folks, too!
We hope you tune in and hang out with us, or else we'll be lonely and things will be awkward and no one wants that. On that note, see you next Tuesday, April 14th, at 2:00 PM PT on twitch.tv/thebehemoth!