SpooOOOOooky SCAAARY aliens!!!! Did I send shivers down your spine?? We are now smack dab in the middle of spooky season, and it's time to celebrate our favorite holiday of the year, Behemoth Halloween!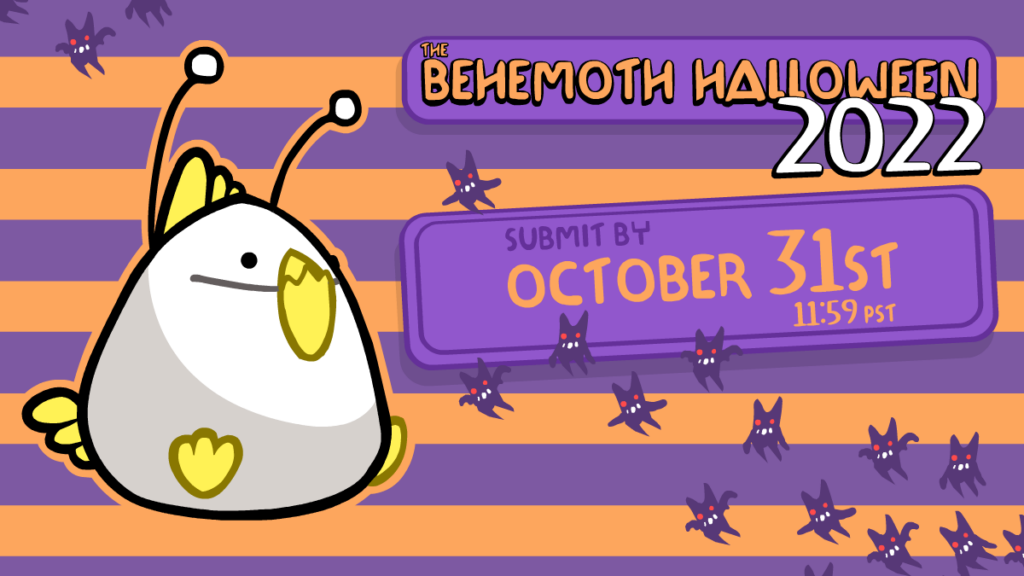 We were so busy chasing aliens around last year that we needed to take a break from our typical Halloween shenanigans, but have no fear, we're back with a special Alien Hominid Invasion-themed challenge.
This year, our team wants you to decorate our little alien in his favorite Halloween costume. Use the template below or, if you're a bit more art-savvy than me, create an original drawing from scratch to prepare this extraterrestrial pal for trick-or-treating – just make sure you hold his hand and look both ways before crossing the street.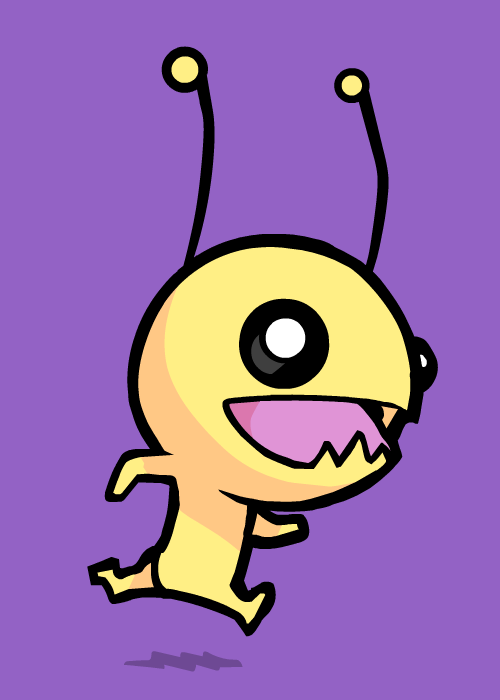 Contest Details
• Because Alien Hominid Invasion is jam-packed with cool power-ups that change the player's alien head and gun, our main requirements are that you modify his weapon and head, at the bare minimum; feel free to go above and beyond!
• Dress him up as a skeleton, superhero, secret agent, school girl, hot dog, you name it – anything is fair game!
• We maaaay give bonus points if you can come up with some stellar stat boosts your costume provides!!!
Categories and Prizes
There will be two winners for each category, and both original and template artwork will be eligible for prizes from our merch store!
(1) Our personal favorites out of all submissions will receive the Greatest Extraterrestrial Costume Award.
Prizes: Choice of "Bear" or Skeleton Figurine + Troll Bag + choice of Necromancer or Alien Hominid keychain
(2) The creepiest costumes will be up for the SpooOOOOooky SCAAARY Alien Award. (I'm already spooked just thinking about the possibilities.)
Prizes: Painbow Horse Throw Blanket + Classified Tote

(3) Last but not least, the silliest (the ones that make us laugh until our sides hurt) entries will be crowned with the Silly Silly Alien Award.
Prizes: Raccoon Hat + Necro Socks + Troll Bag
How to Enter
When your alien is appropriately dressed head-to-gun for Halloween, you can enter by sharing your artwork to either Discord or Twitter. If posting on Twitter, be sure to use the hashtag #BehemothHalloween so we can share it with the universe! If entering on Discord, please join our server here and post your creation in the #behemoth-halloween-2022 channel. We'll share any Twitter-only entries with the community here, too.
To be eligible for prizes, post your spooOOooOOky entry before October 31st, 2022, at 11:59 PM PT. We'll spend the following week voting for our favorites before announcing and contacting the winners on social media.
Official Rules
Spooked yet? Here are the official rules for Behemoth Halloween 2022:
• No purchase is necessary.
• Participants must be 18 or older to enter (if in the US), or have parental consent.
• International entries are welcome!
• You may enter more than once, but you can only win one prize.
• Similarly, you may enter as part of a group, but your group can only win one prize!
• Your entry must be your own creation.
• Only new entries will be accepted – artwork submitted from previous years is not eligible.
If you'd like some creepy (or silly) inspiration, feel free to check out the winners of our 2020 Halloween Contest. Let your imagination run wild – the possibilities are endless when choosing how to dress this little guy.
We can't wait to see what you come up with, and have a Happy Behemoth Halloween!!!