Thank you to everyone who came by to see us at PAX East! We had such a great time meeting with fans and friends in Boston.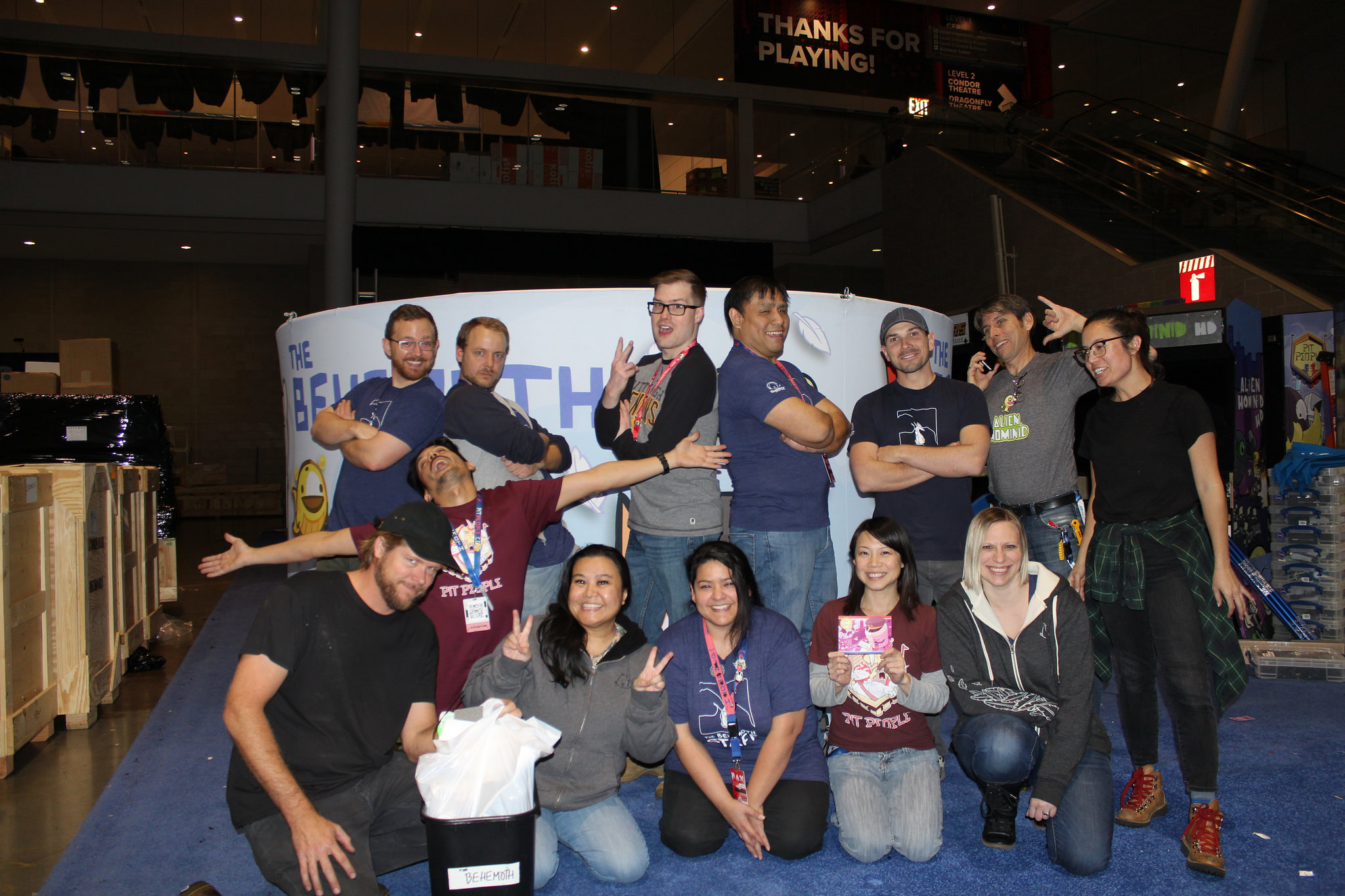 For those of you who didn't get to attend, we'll be doing a recap video soon to share the experience.
Til then, check out the Day 3 photos & Day 4 photos and our recap below.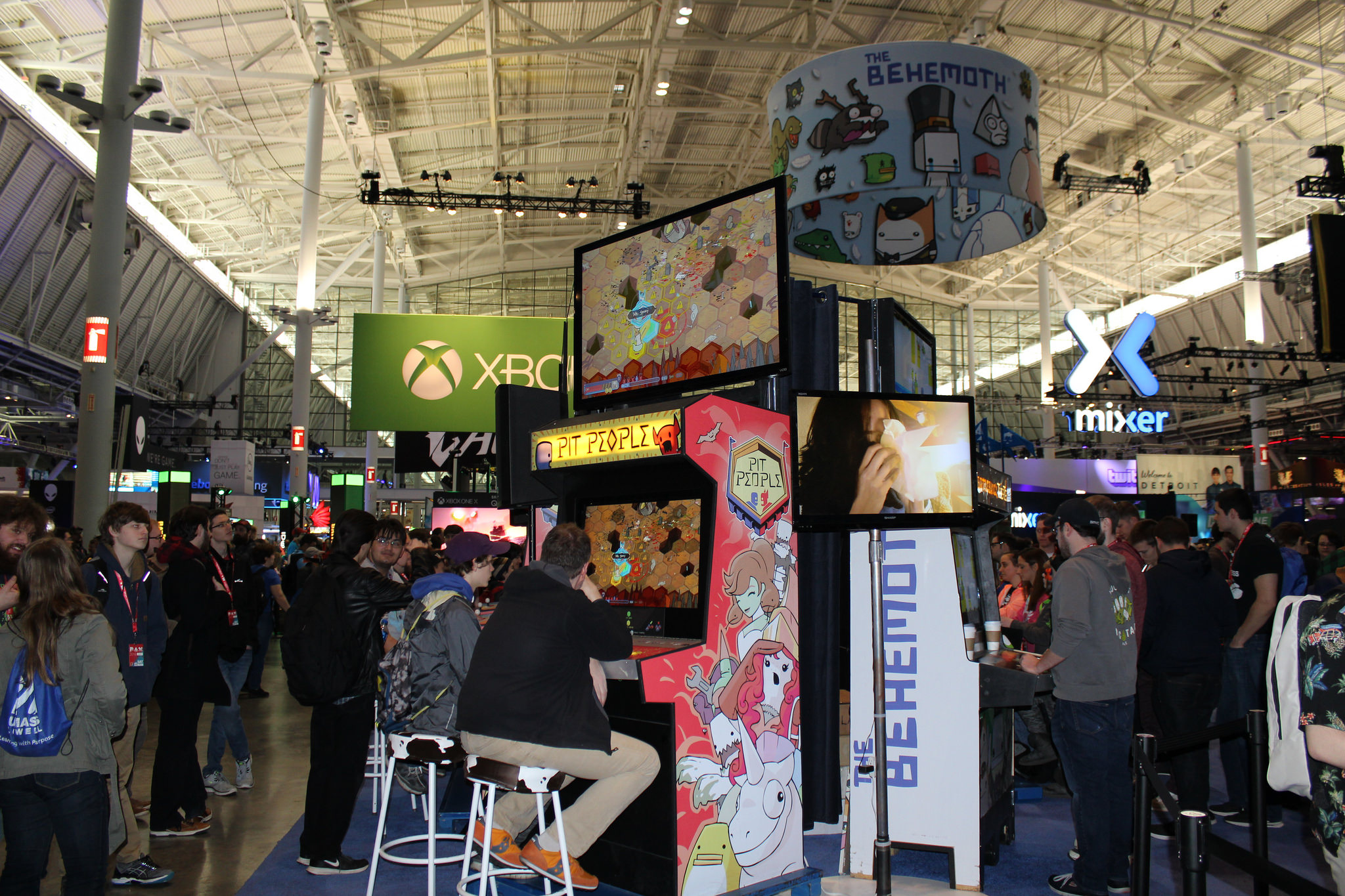 Day 3, Saturday, was the busiest day at this Boston show. We had tons of players on the arcade cabinets and the gift shop was bumpin!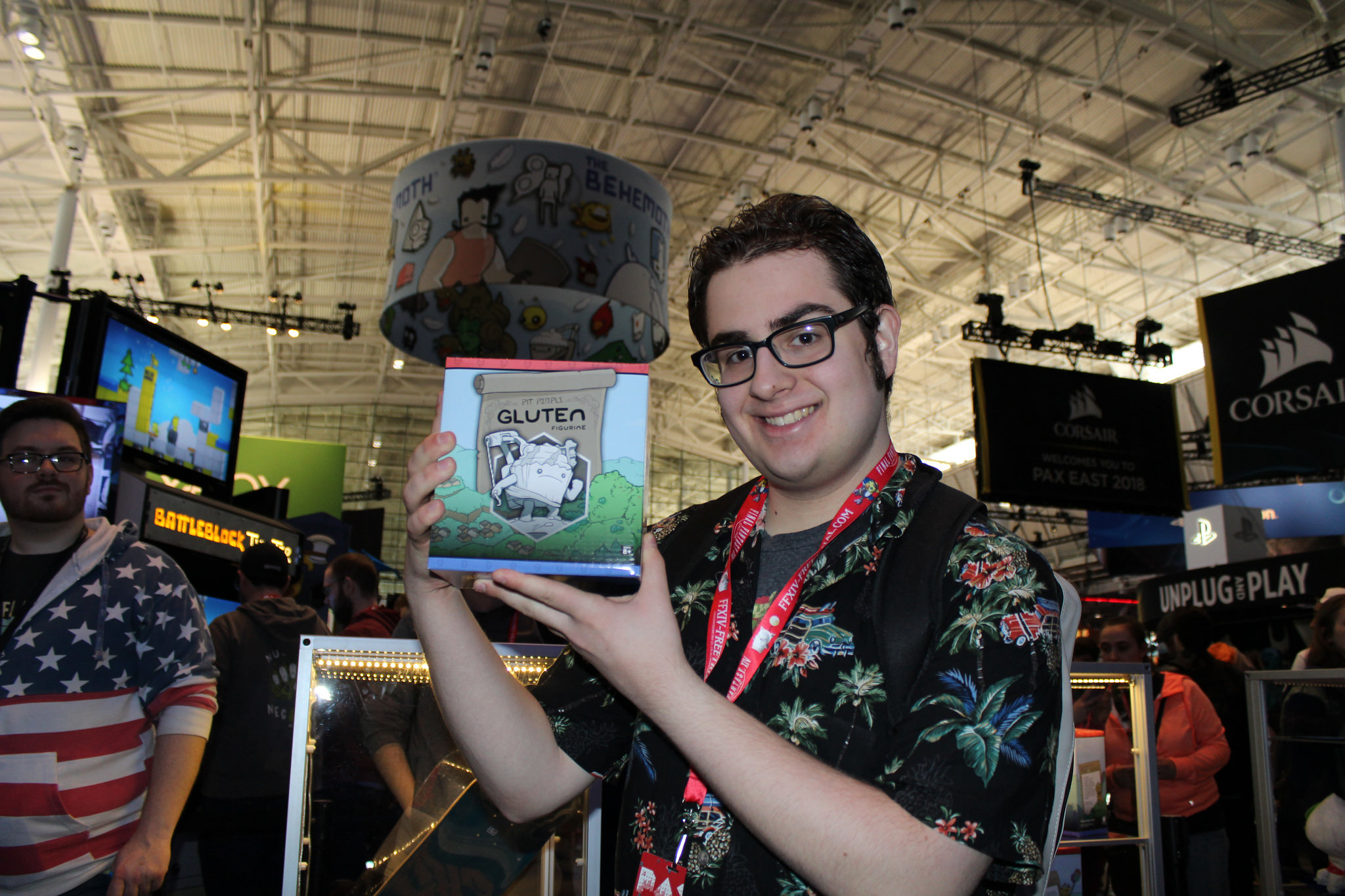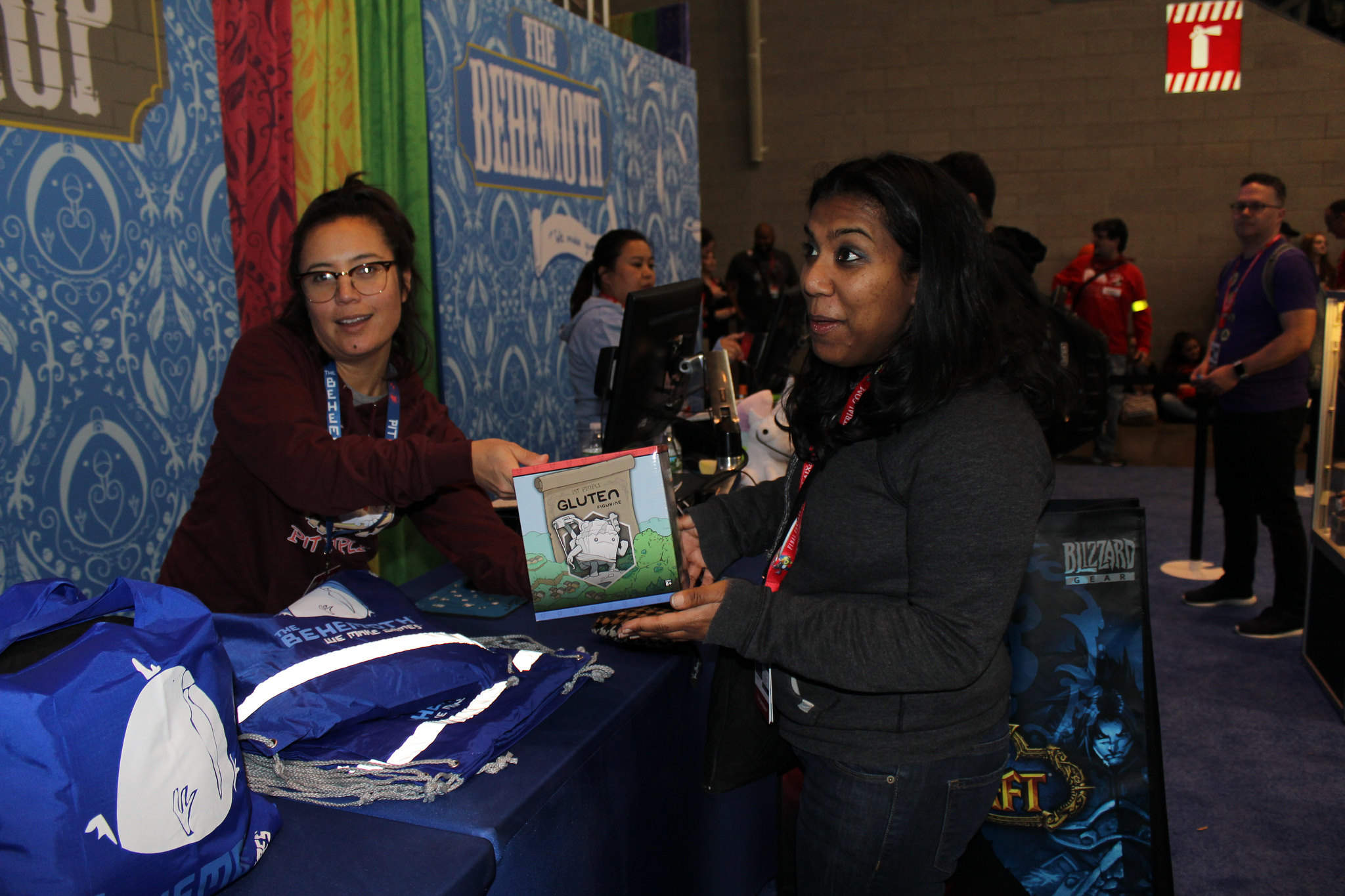 Gluten's debut was a success! These cupcake figurines were selling like hotcakes!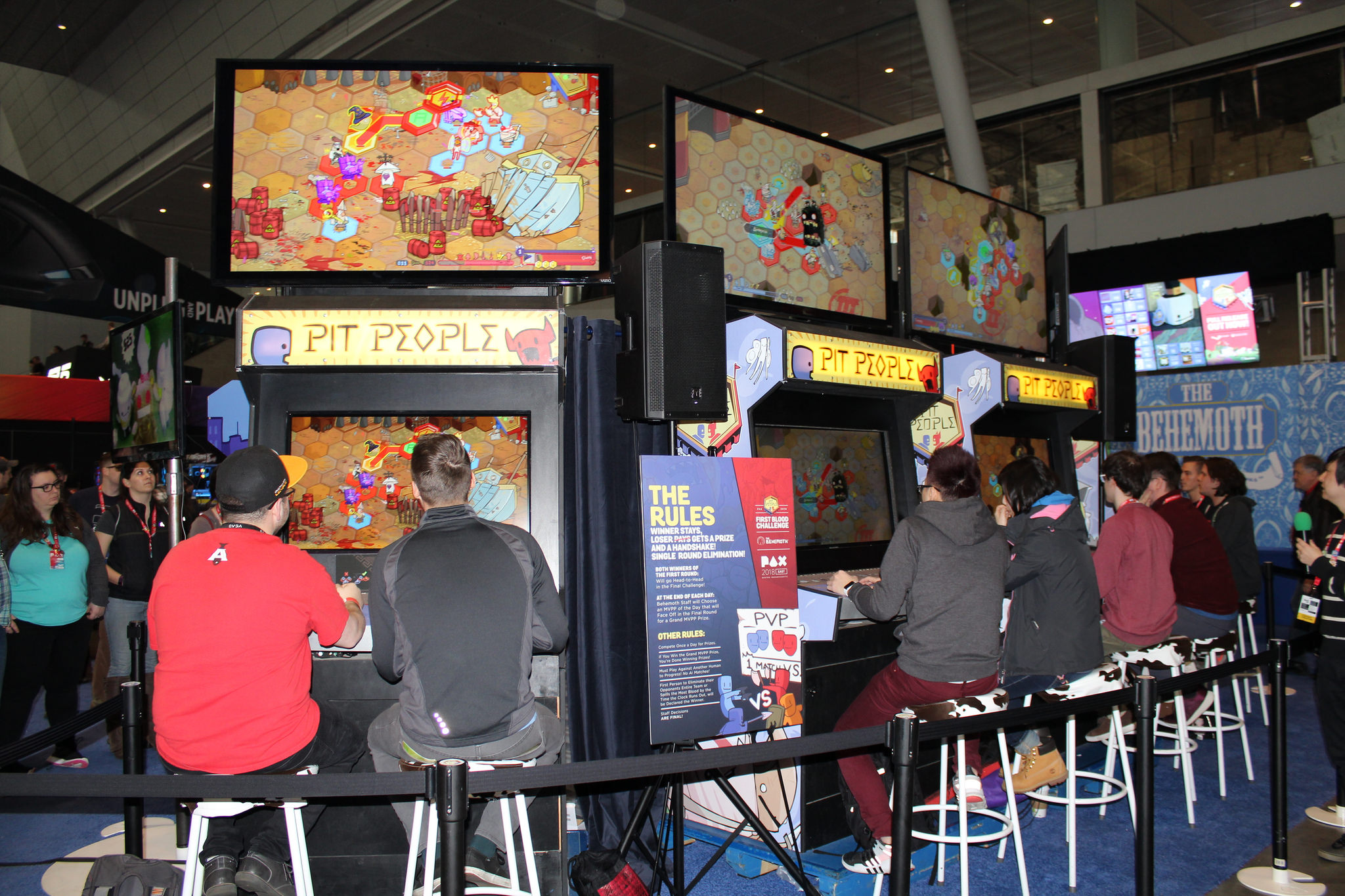 In the afternoon we had our Pit People First Blood Challenge again. This was the second and last time we held the event at this show.
We mixed it up for this second day by inviting Girbeagly and CrankGamePlays to co-host with Lacy, one of our Behemoth team members.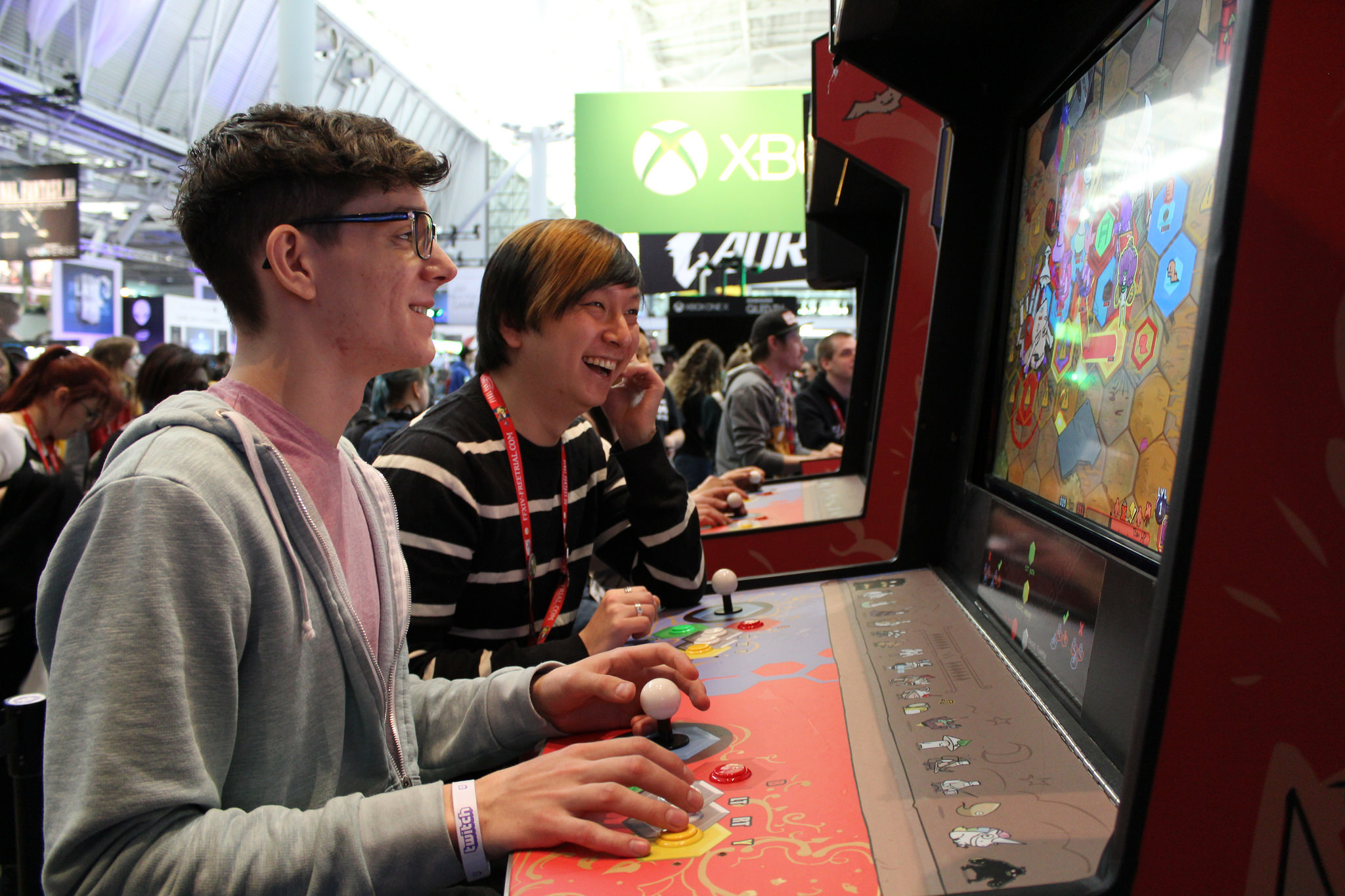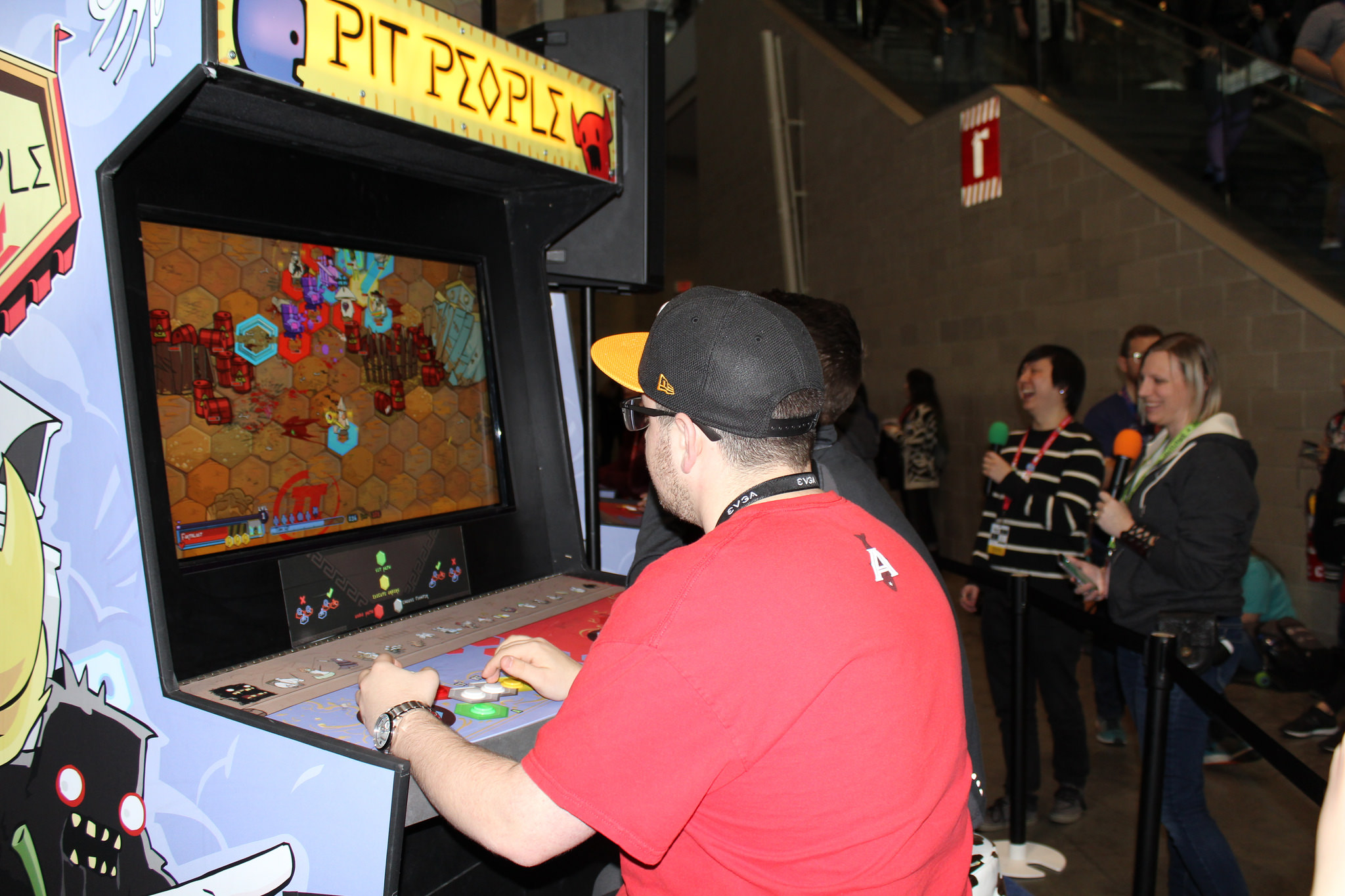 Girbeagly started the co-hosting and kicked off the event with the first round of challengers.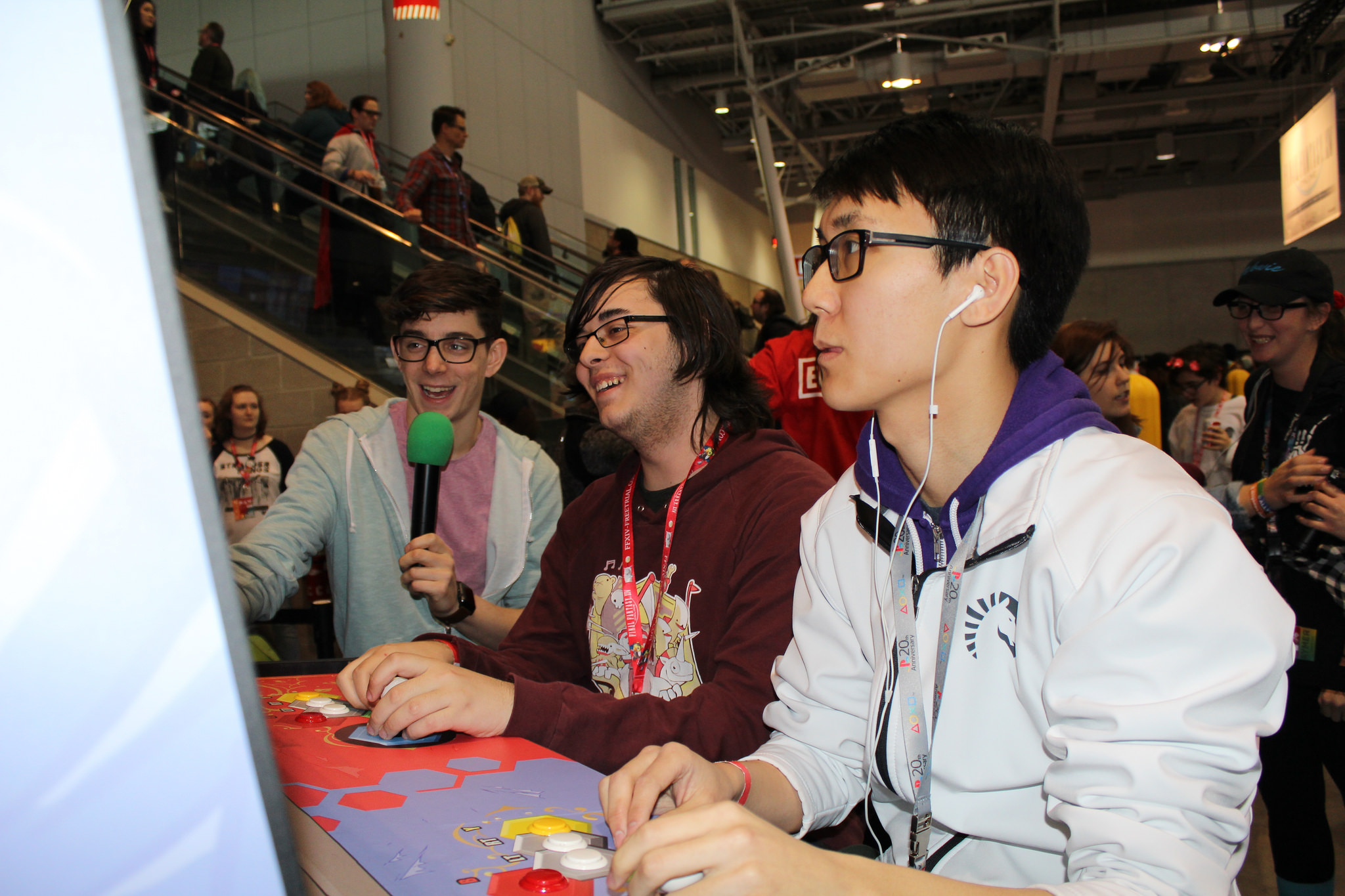 Next up, CrankGamePlays took up the mic and commentated on the last set of players in the second hour of the event.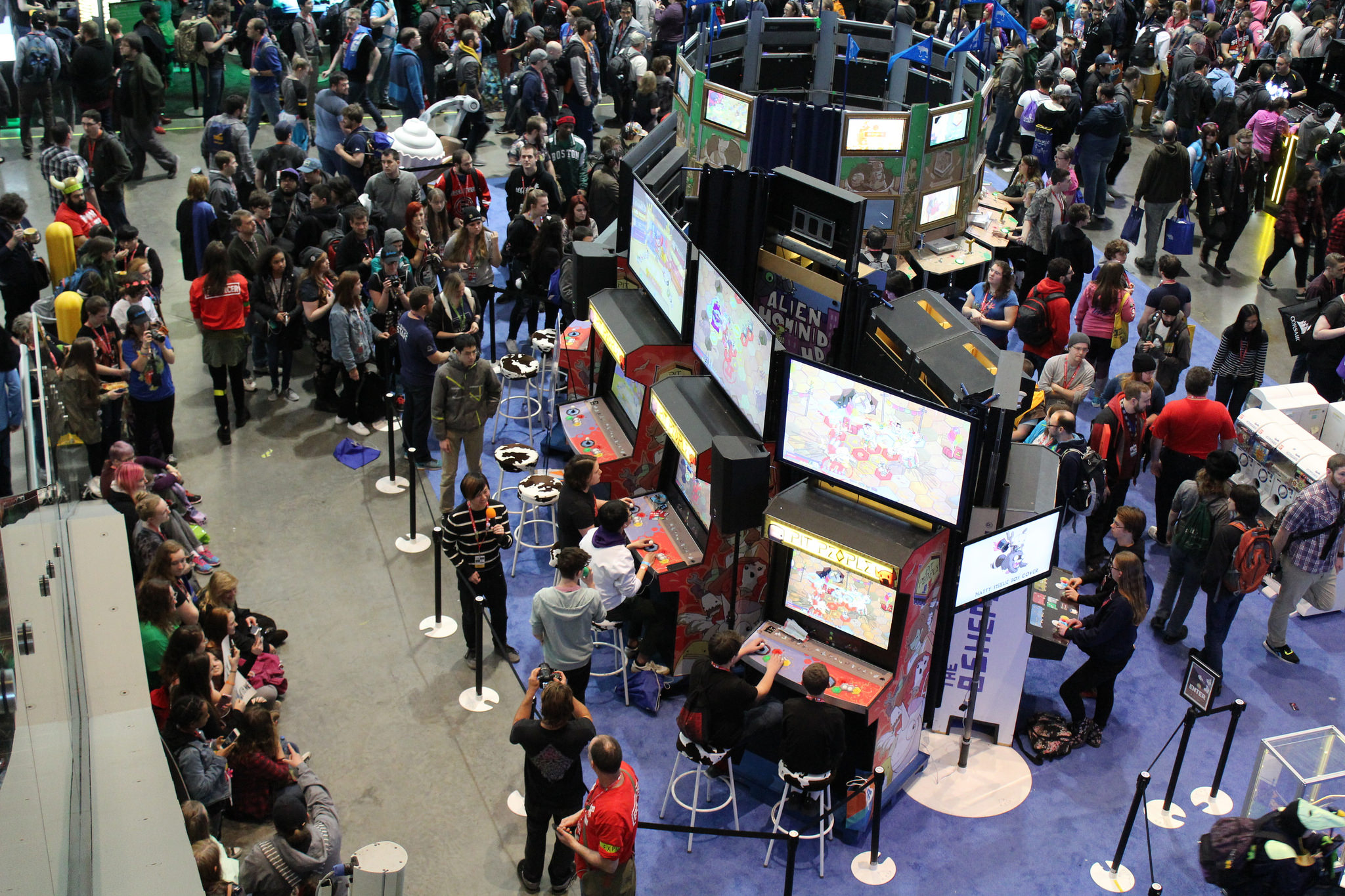 Last, we had the MVPP round where we left them two boys to host together. They both did fantastic despite being thrown right into the thick of things with such short notice!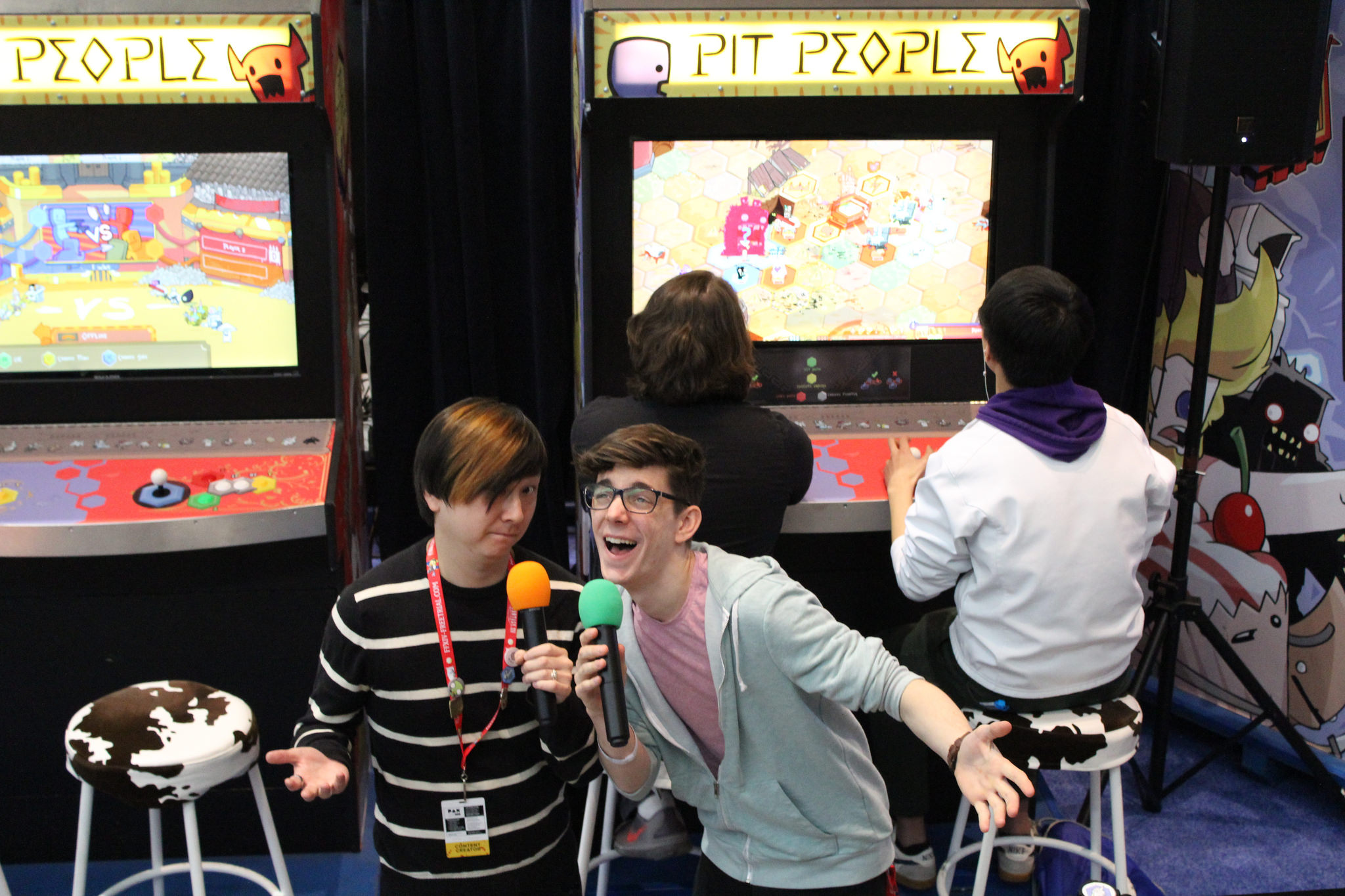 (Also, we heard they're smelly bois but they actually smelled nice like sugar and spice.)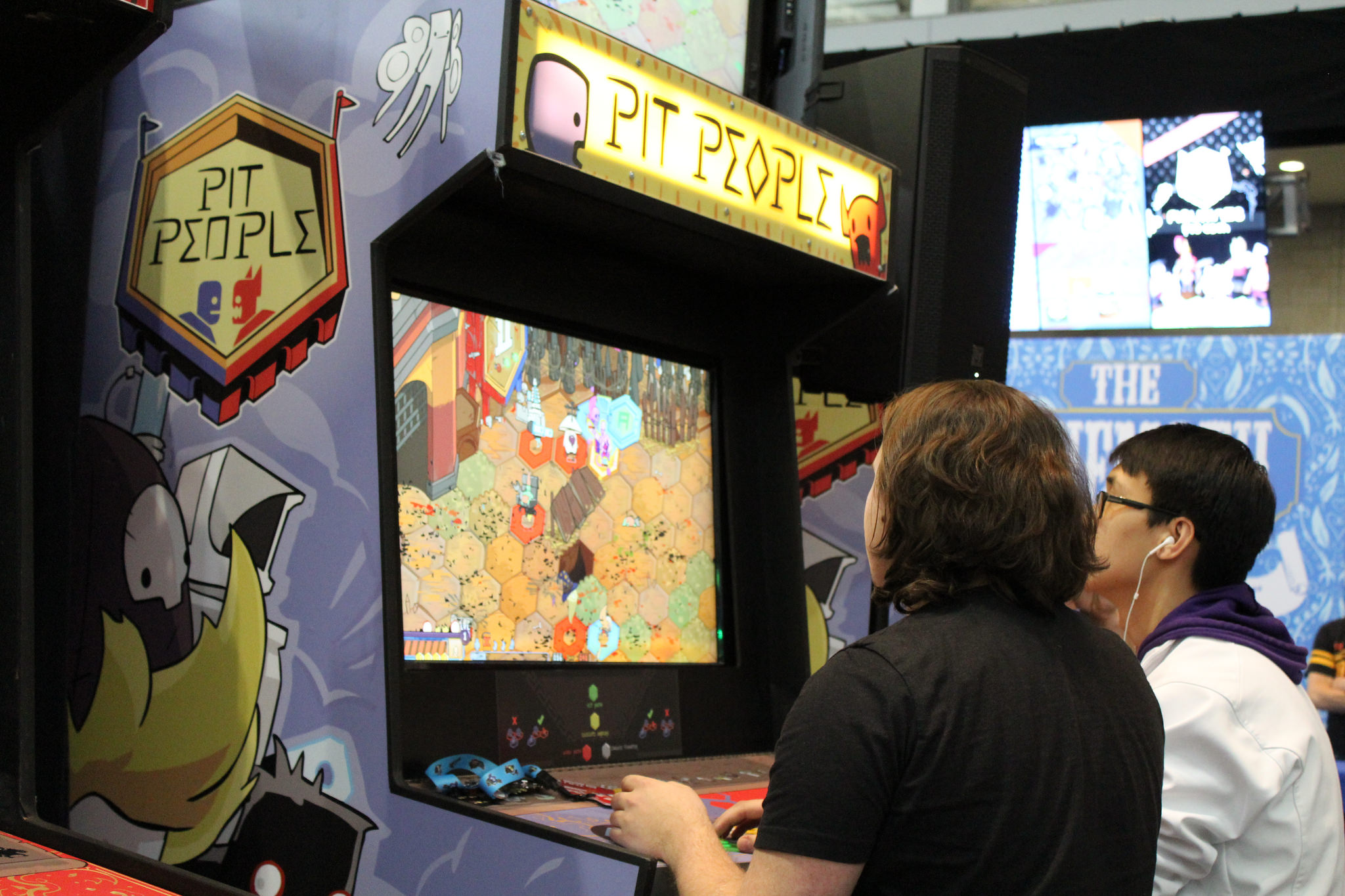 The MVPP match was amazing to watch. These two players have been playing Pit People at home for a while and it showed!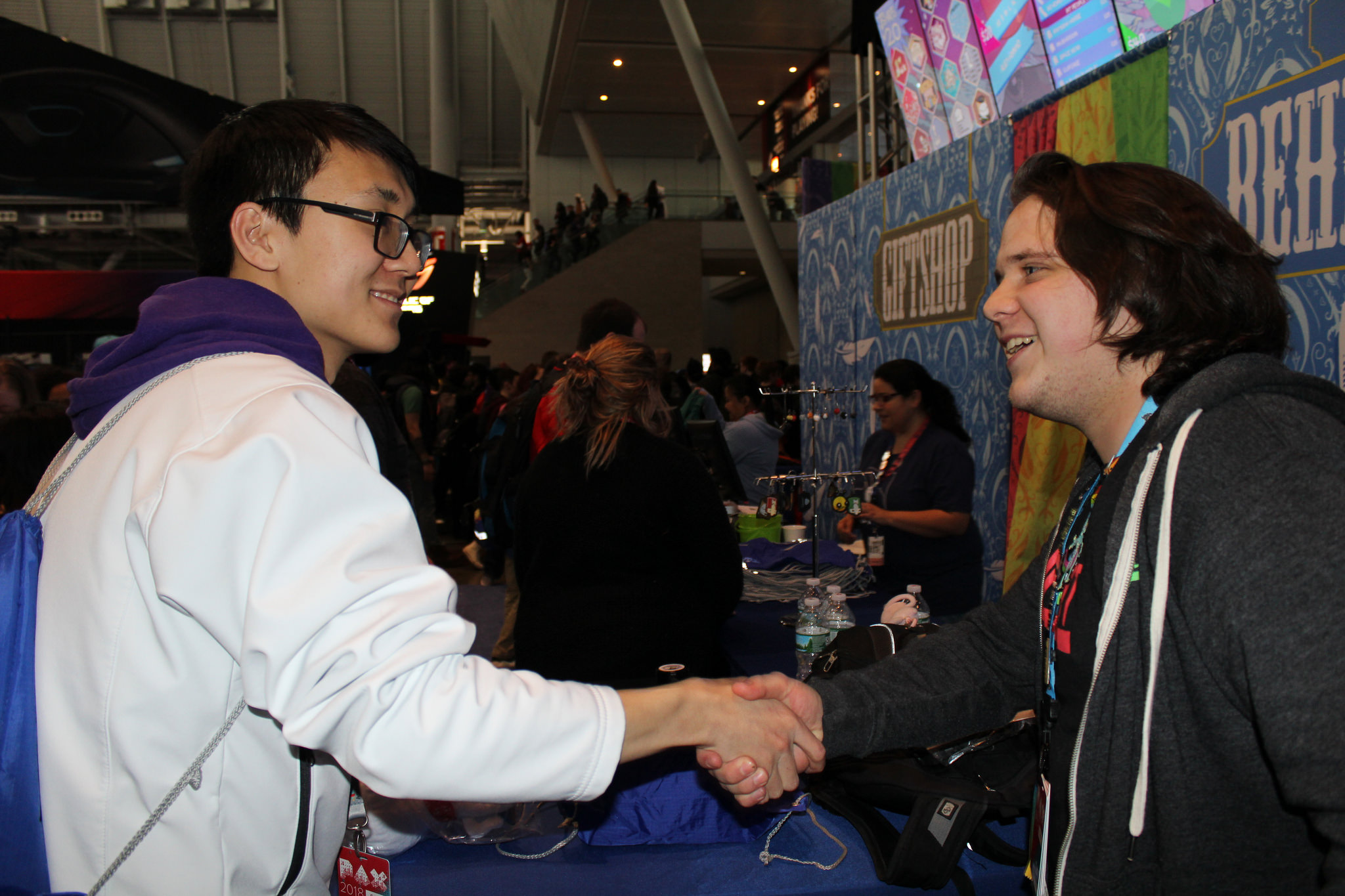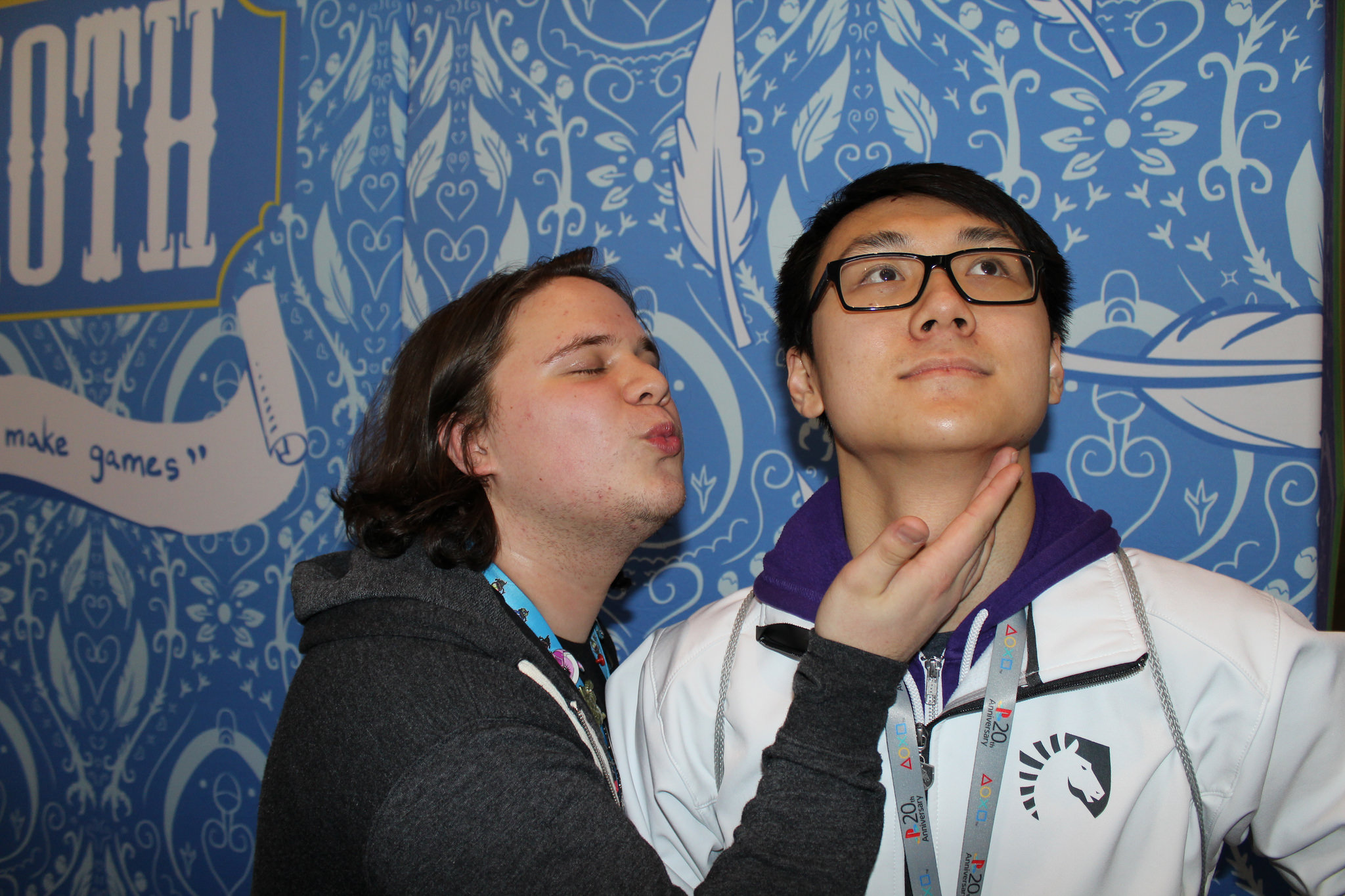 Jahmmhan won the match and was deemed MVPP. The runner up, Christian, was a great sport about it. Such love & respect amongst the players!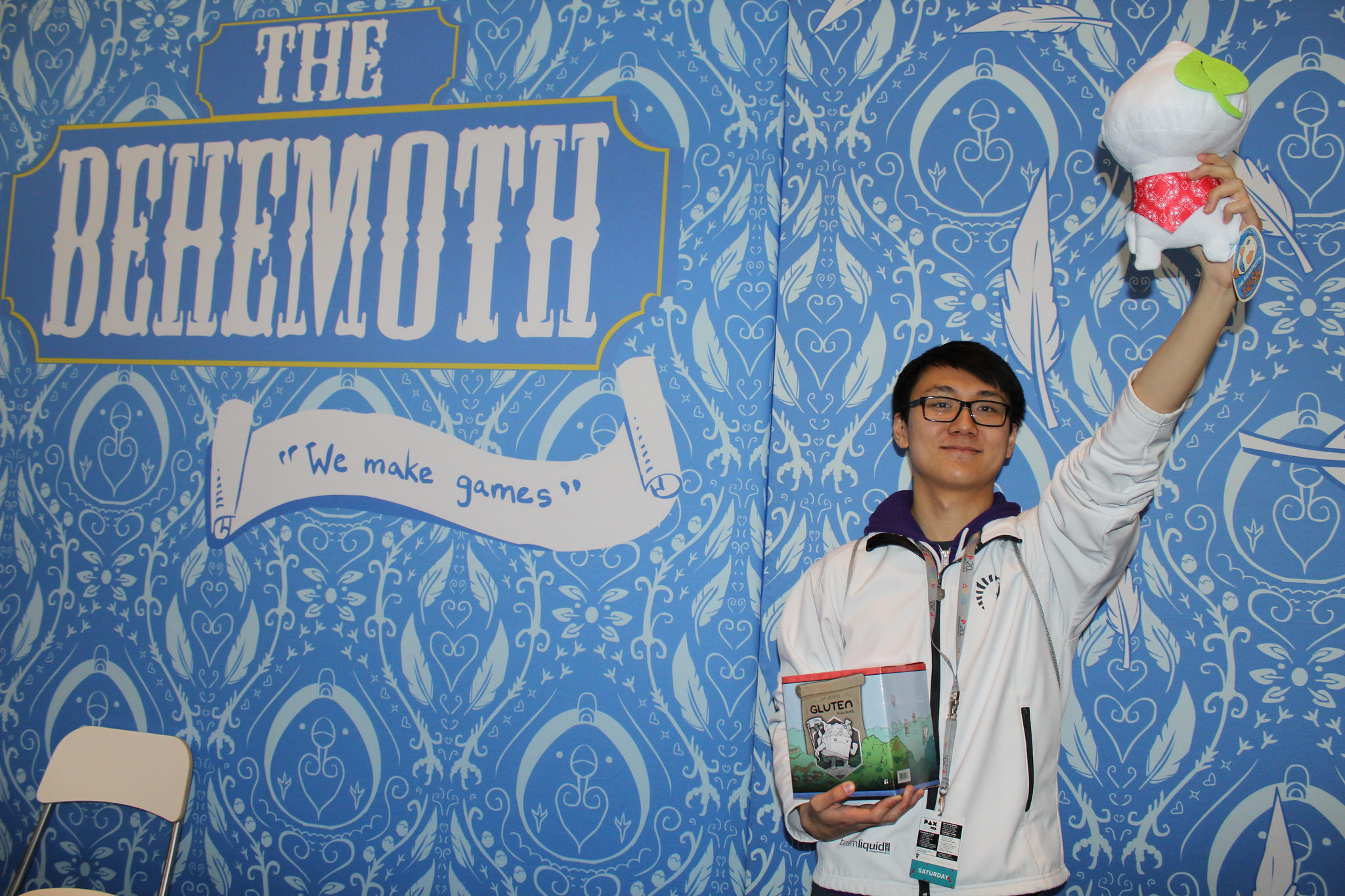 Congrats, Jahmmhan! You are the MVPP!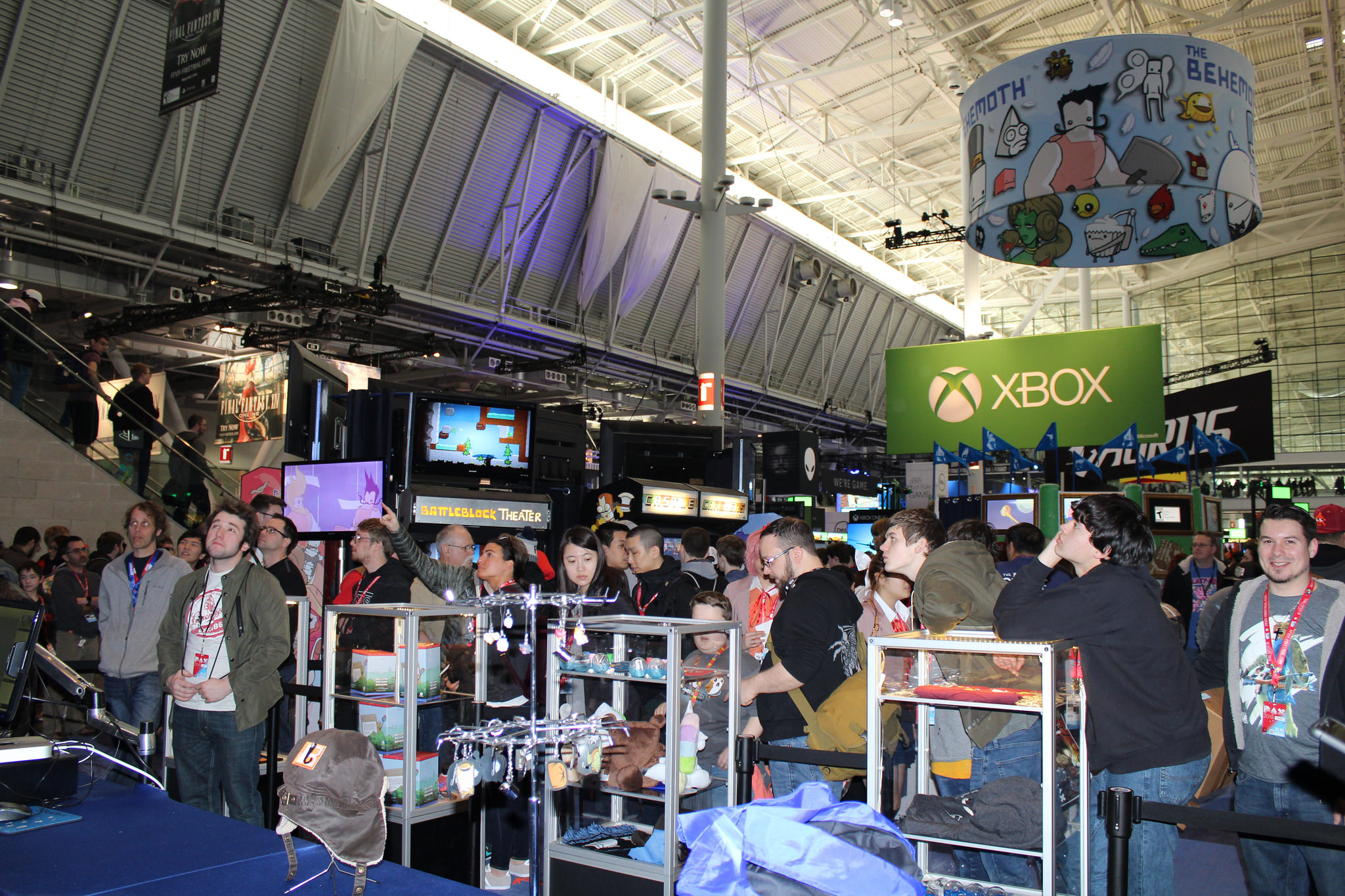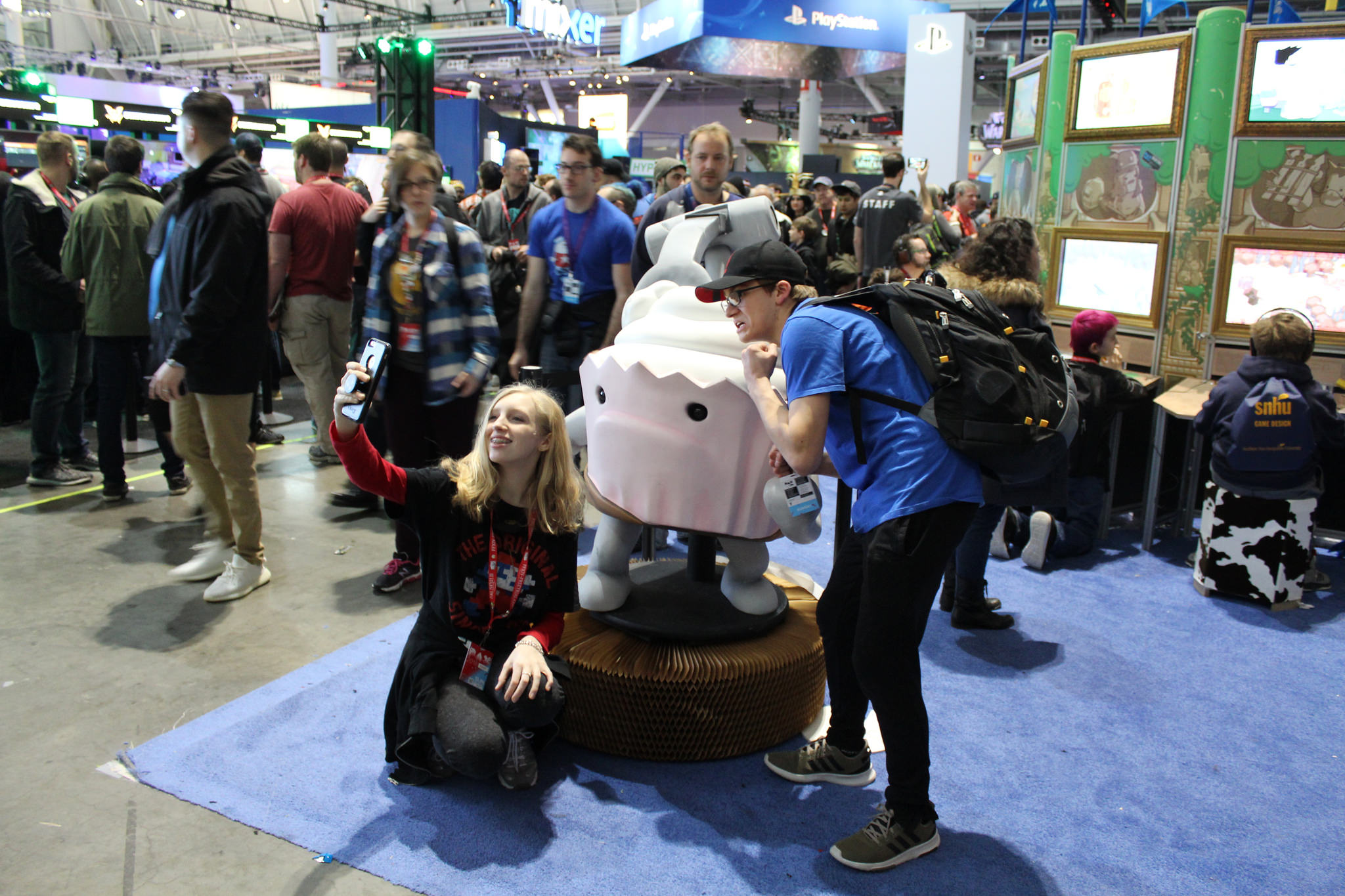 Day 4 of PAX East, Sunday, was the last day of the show.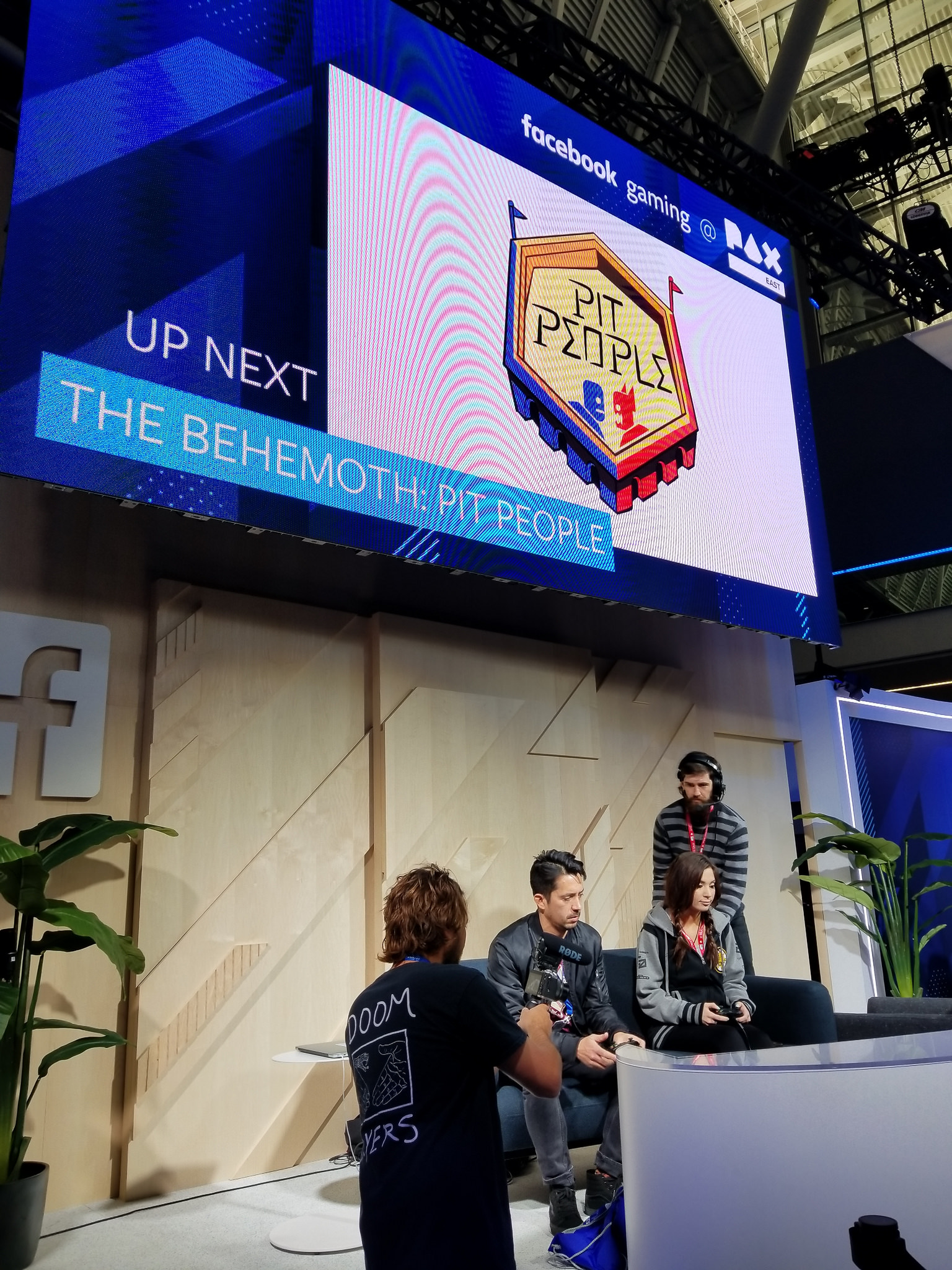 At noon, we headed over to the Facebook Gaming booth to do a live stage show with Melonie Mac.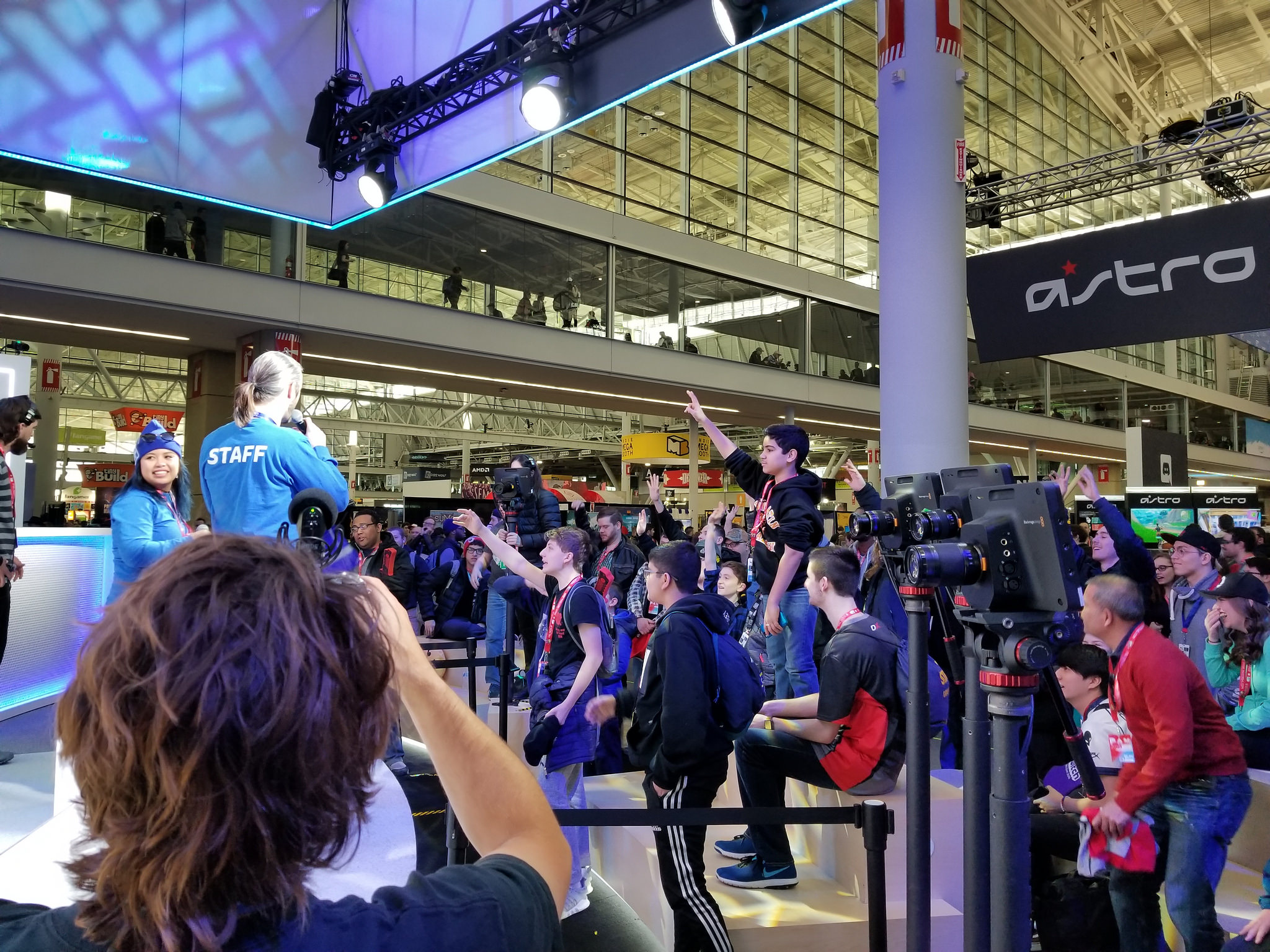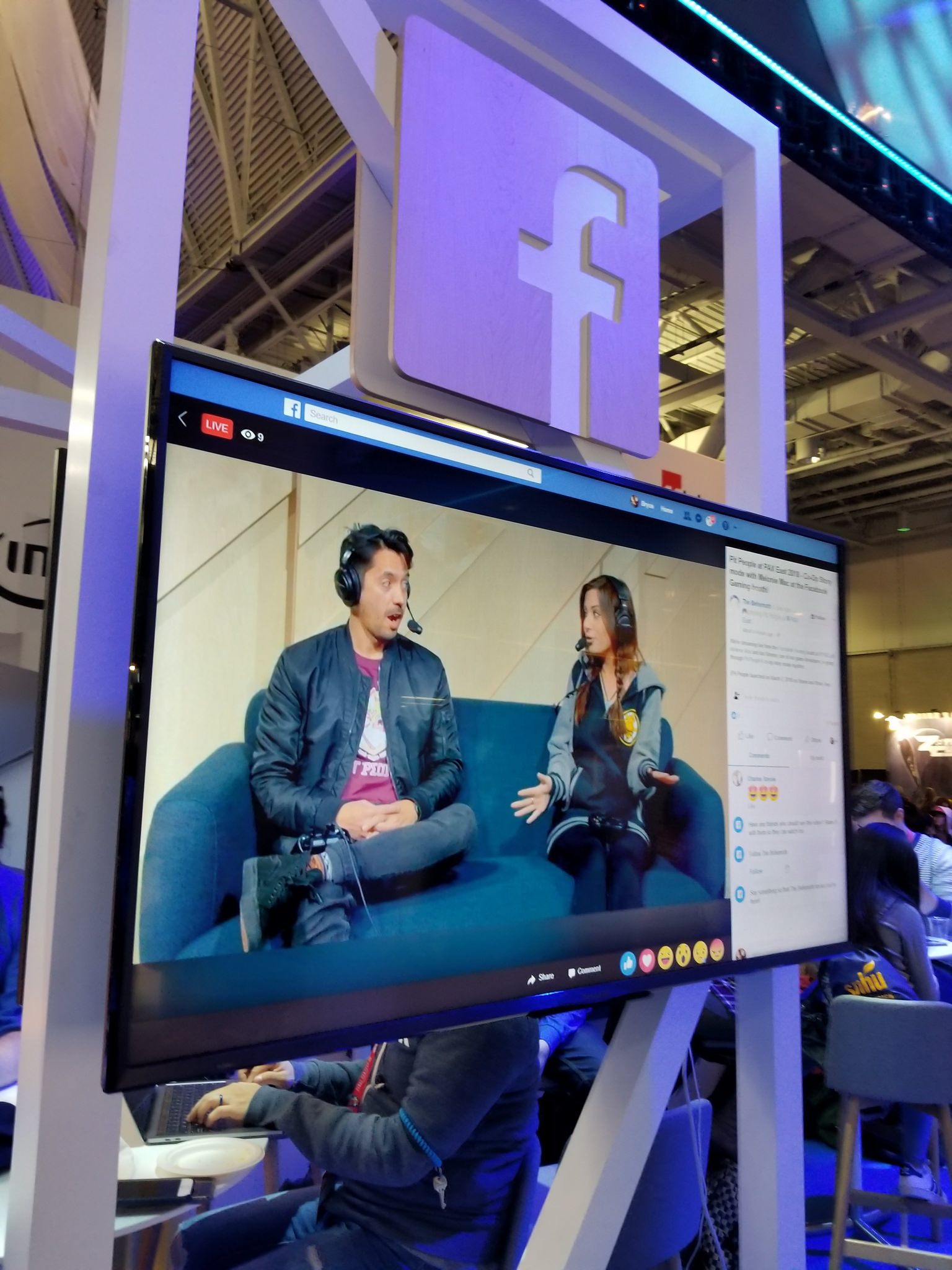 She and Ian played Pit People and we streamed it live on our Behemoth Facebook page.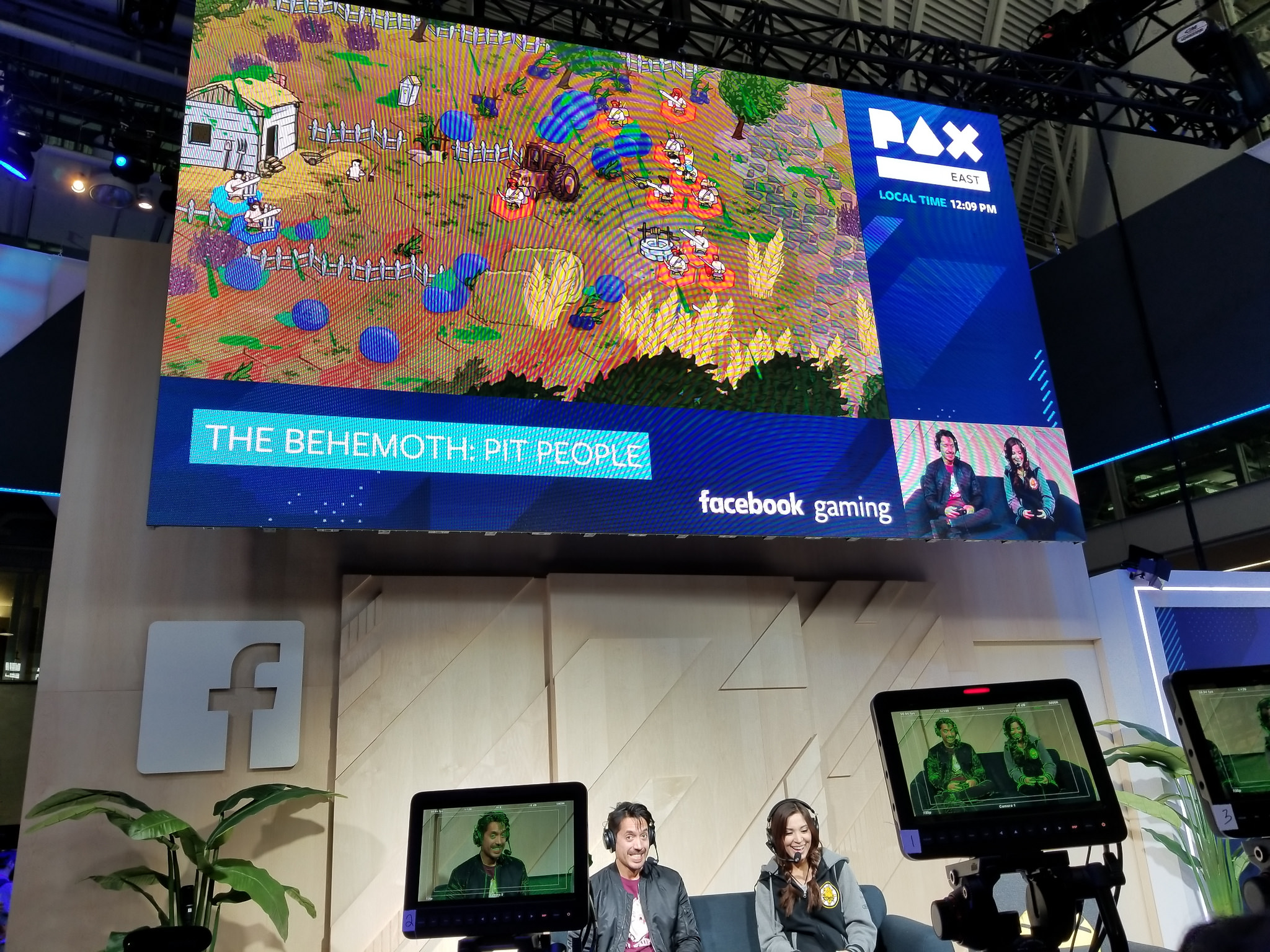 If you missed it live, you can catch it HERE.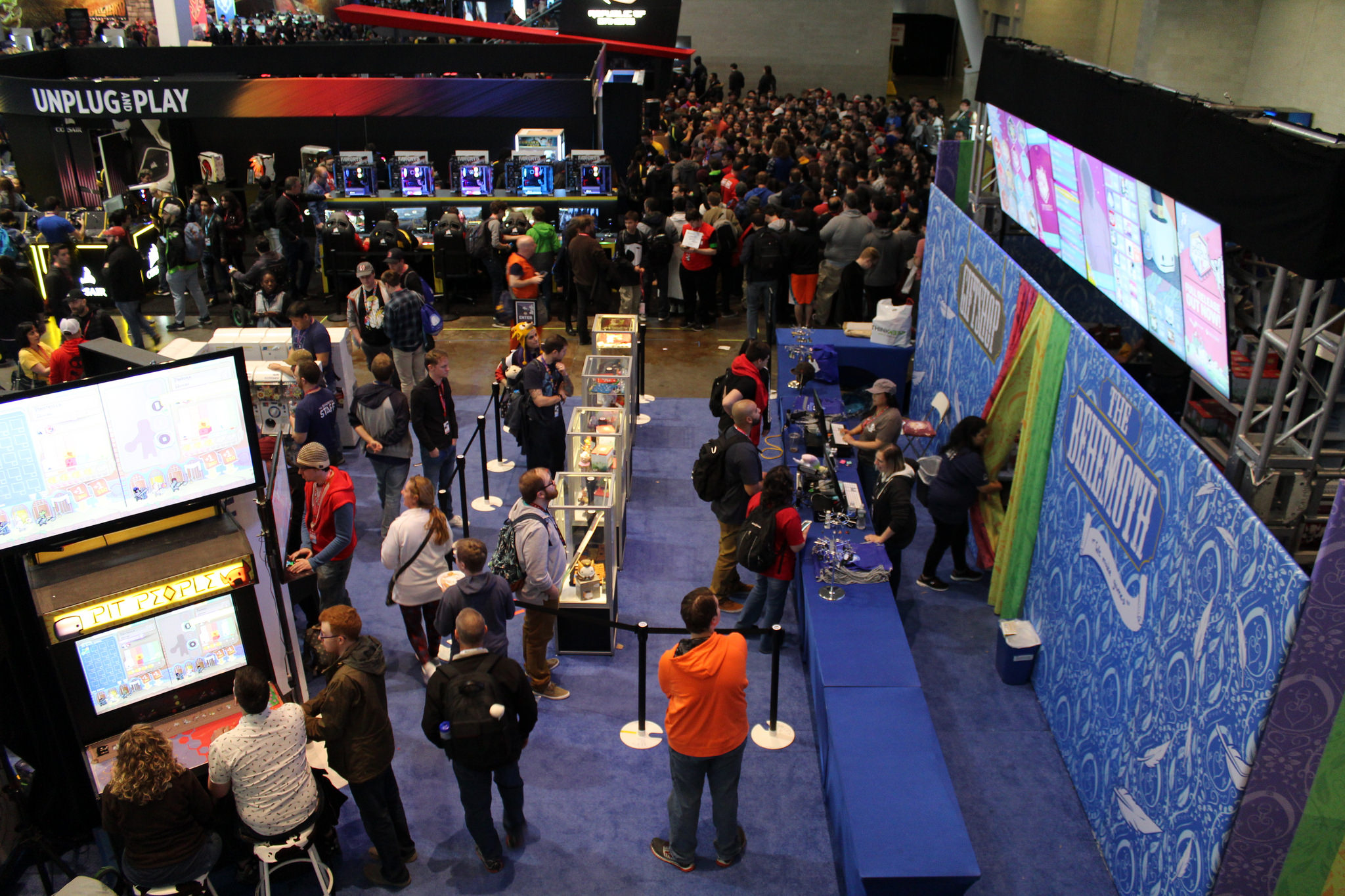 As the final hours wound down, we got to say goodbye to friends and then it was over!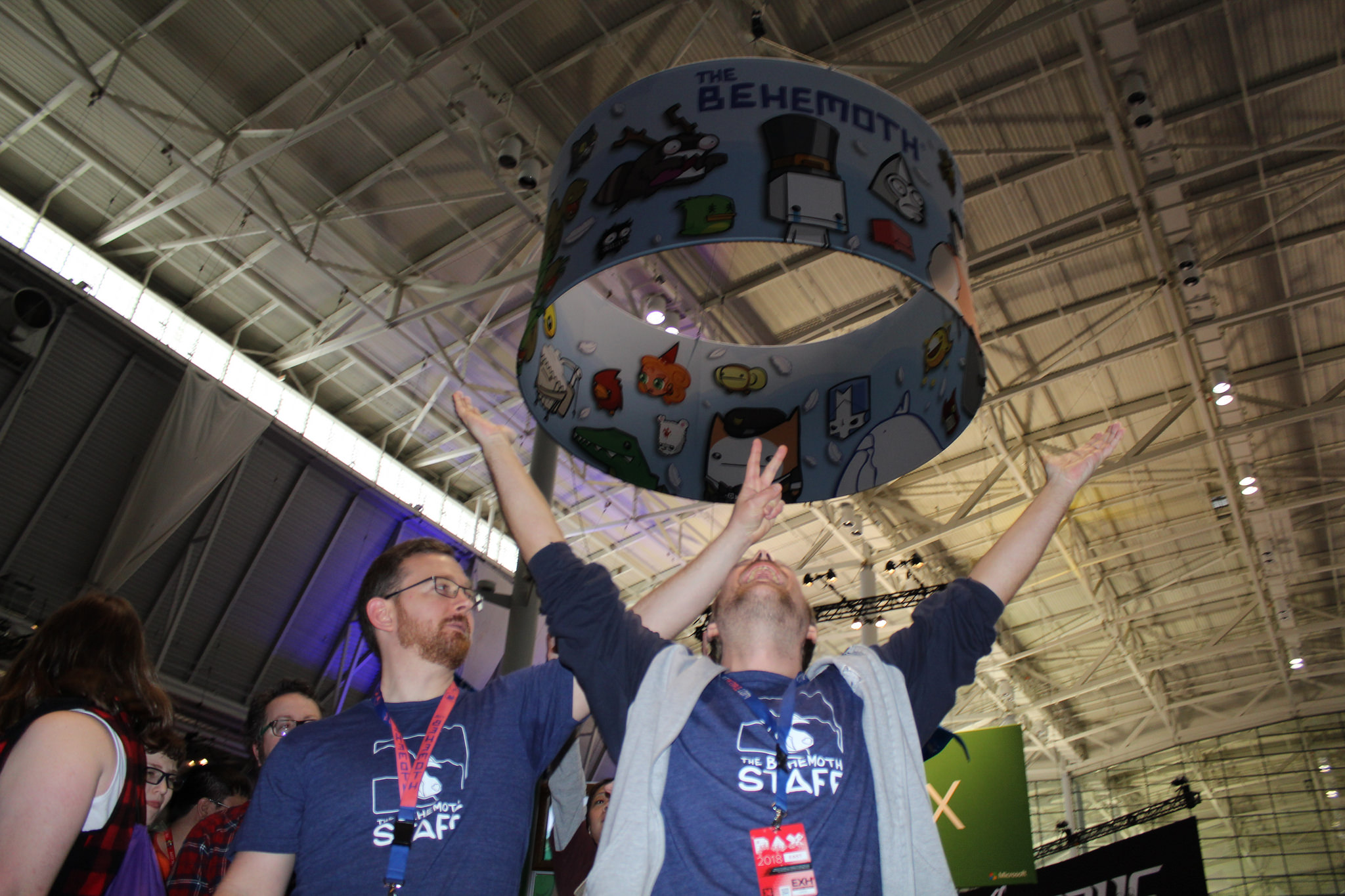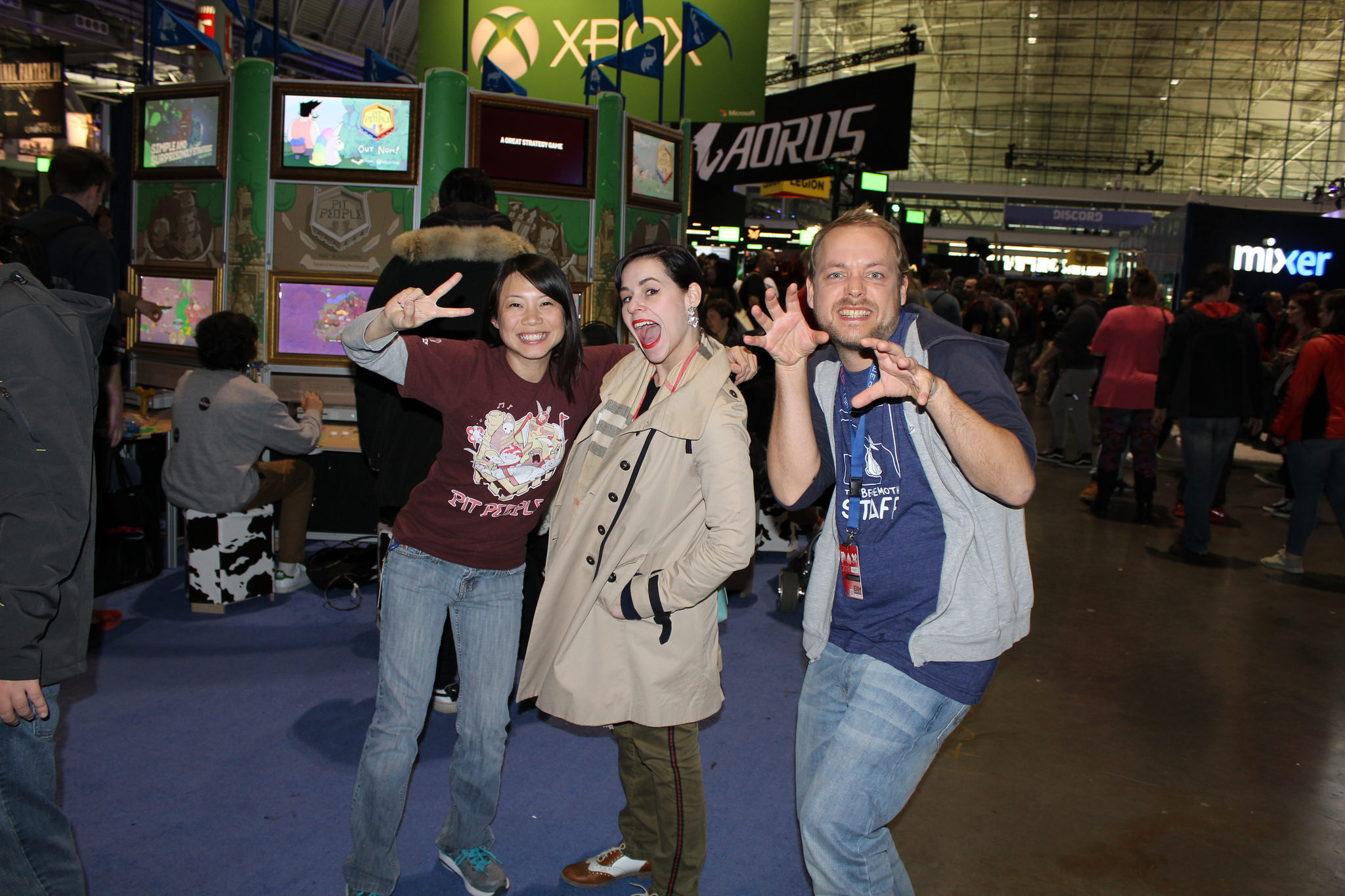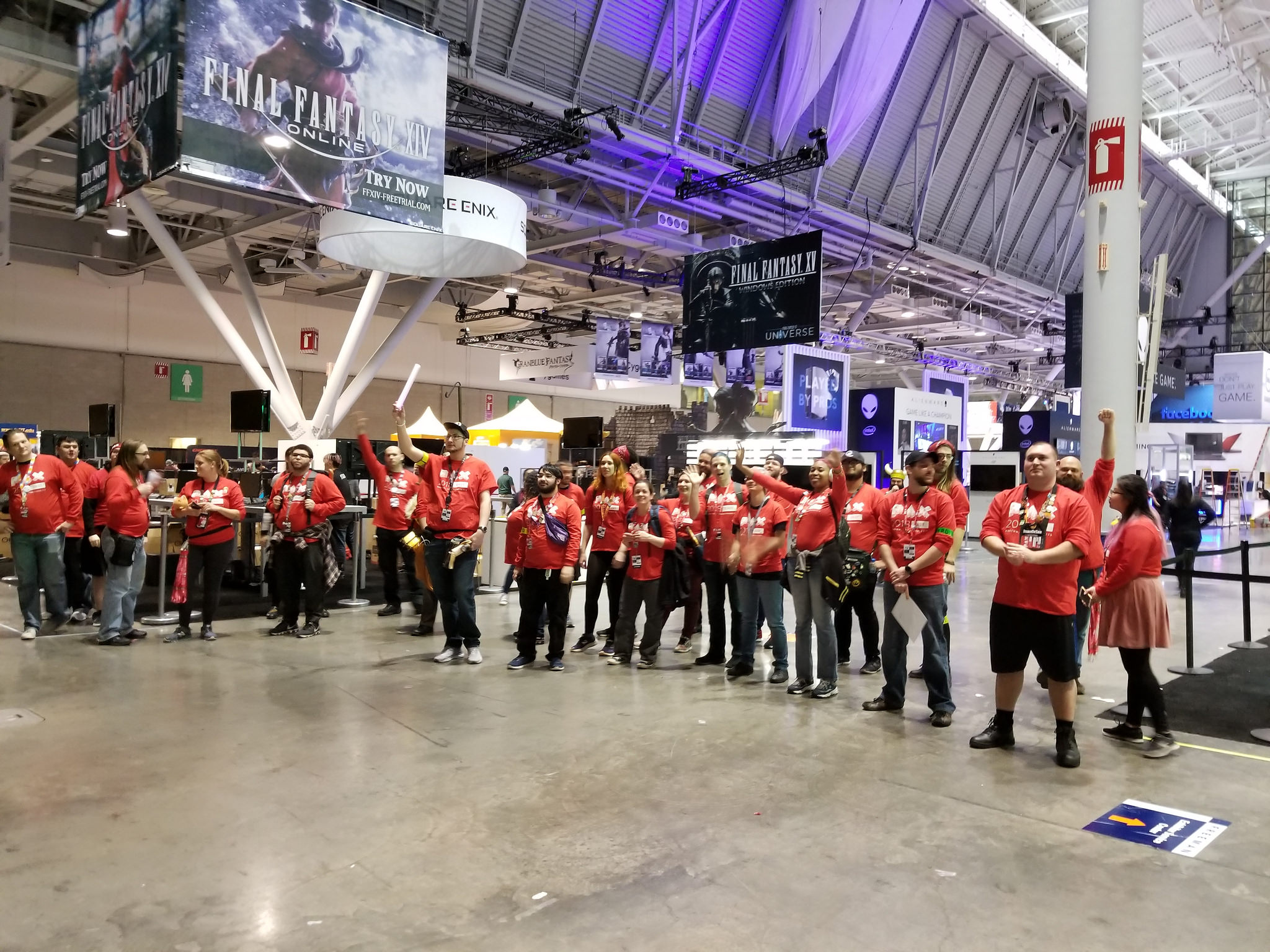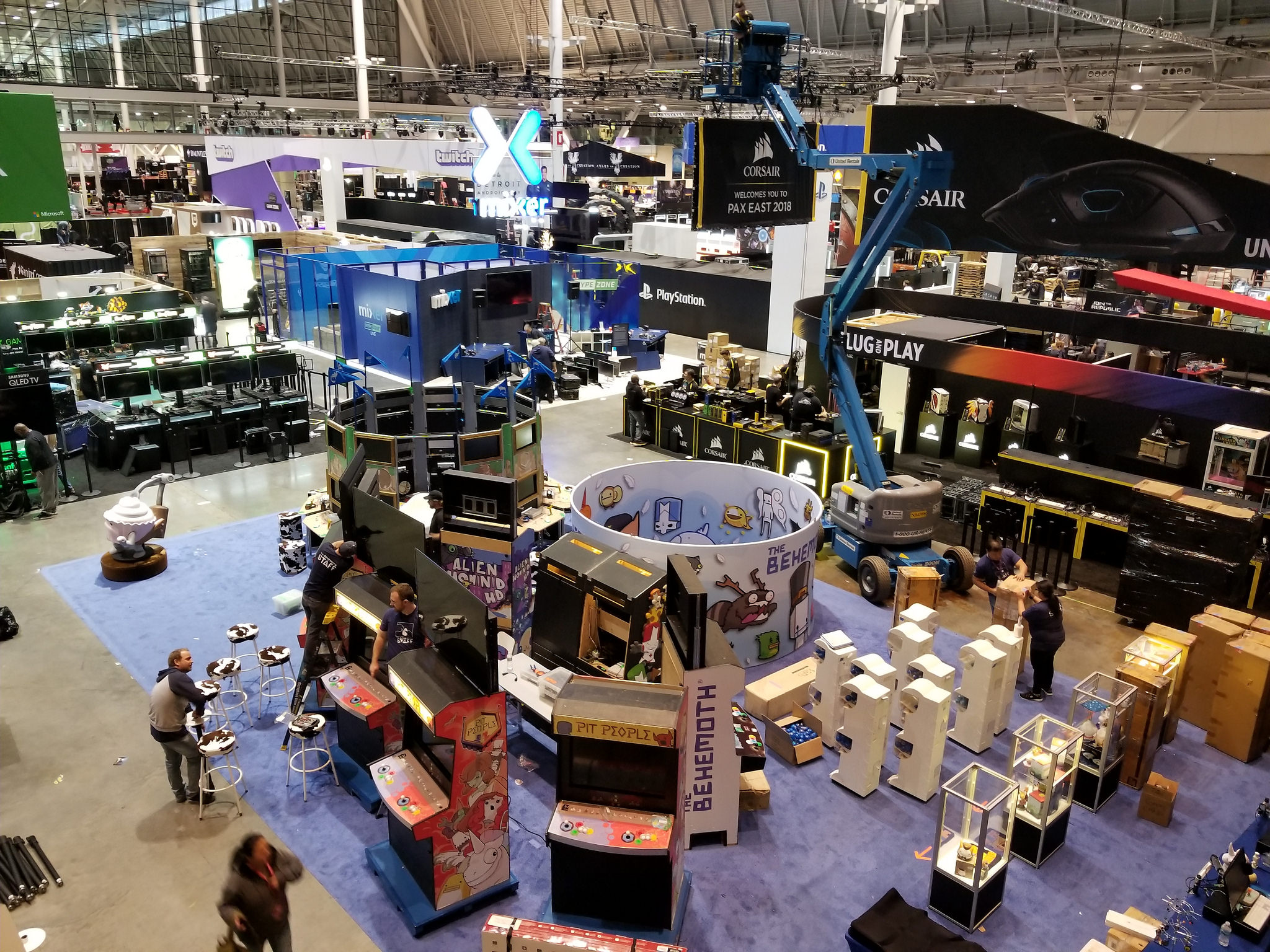 We tore down the booth and shipped merch back home. Thanks again to everyone who came by!