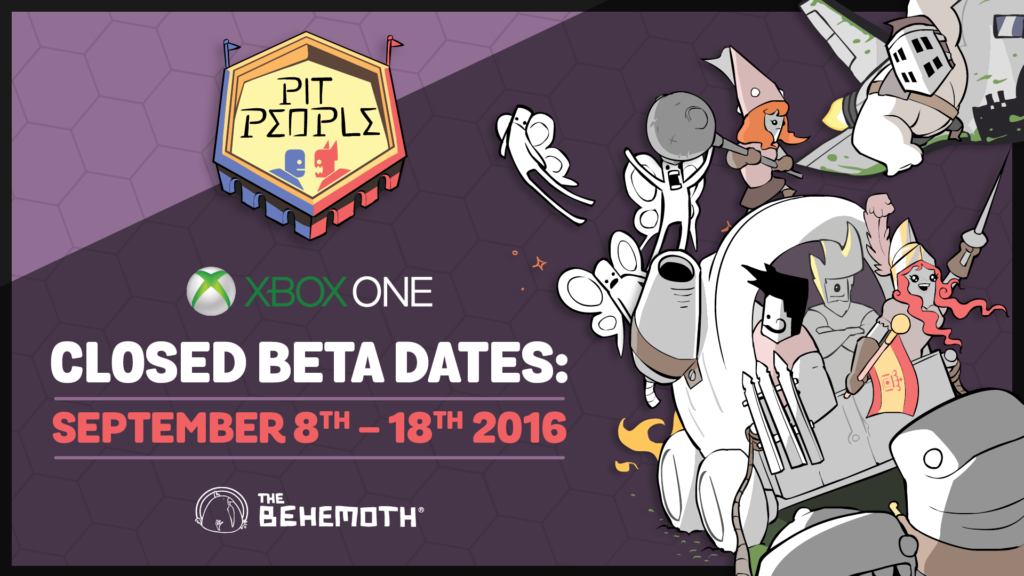 As announced on our stream earlier today, we're extending the Pit People Xbox One closed beta testing period to September 18th! Beta testers will get a few extra days to roam around the world, complete more quests, and take on more people in the Pit. The Xbox One closed beta will end on 5:00PM PST, September 18th / 12:00AM UTC, September 19th.
If you haven't already registered, you can still register for the Xbox One Closed Beta until September 15, 2016 before 5:00PM PST.

However, if you're unable to participate this week then we'll also be holding a closed beta on Steam from September 28th – October 5th. Registrations for Steam are currently on-going at Pitpeople.com/beta.

For those who don't mind seeing spoilers, we've got the archive of the stream from today. Dan played some PvP with other Beta Testers and I looked through the chat to help answer all the burning questions. Here's the link

Thanks again to everyone who stopped by! Hearts for all of you!