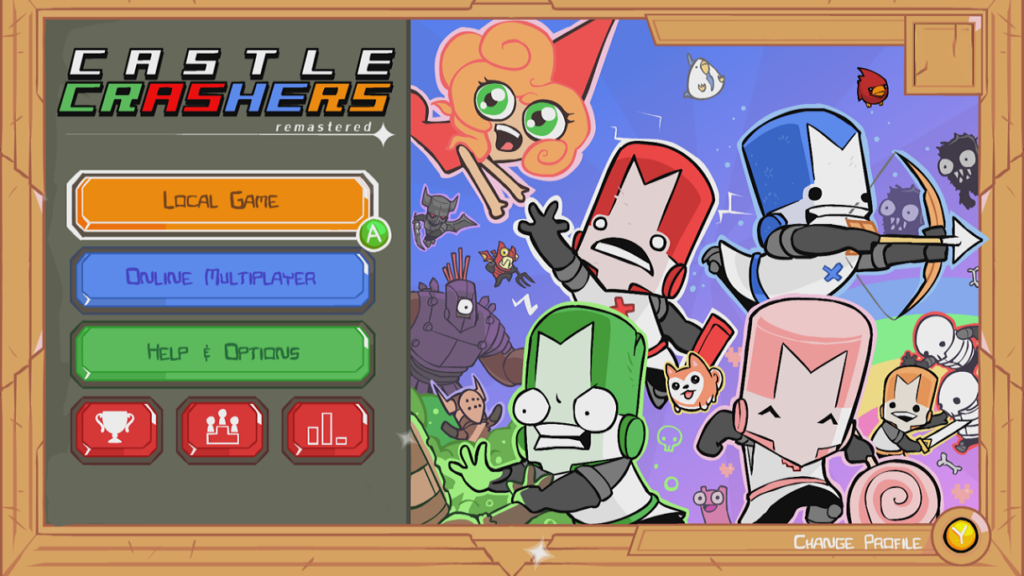 We've just launched Castle Crashers Remastered (CCR) in another country: Portugal. Now you can crash some castles in 60FPS and enjoy increased texture sizes in these Portugal or any of the countries on this list. More countries to come as ratings get approved!
Through September 20th – 3:00PM PDT, Castle Crashers Remastered is also free* as a special, limited promotion for current Xbox Live Gold members who are also legacy Castle Crashers Xbox 360 owners! Click here to read the instructions on how to access this promotion.
*Note that it is only free through September 20, 2015. After that date, the legacy discount becomes $5.00 for owners of Castle Crashers on Xbox 360. On Xbox One and Xbox 360, Xbox Live Gold membership (sold separately) required. Promotion is only valid in countries where Castle Crashers Remastered is available.
Friendly reminder: If you'd like to transfer over save data from Castle Crashers on Xbox 360, there is a way you can transfer saves & select items. Click here to read how to transfer save data and what gets transferred over.