Update on 9:30AM, September 20, 2015 – Castle Crashers Remastered has launched in Portugal!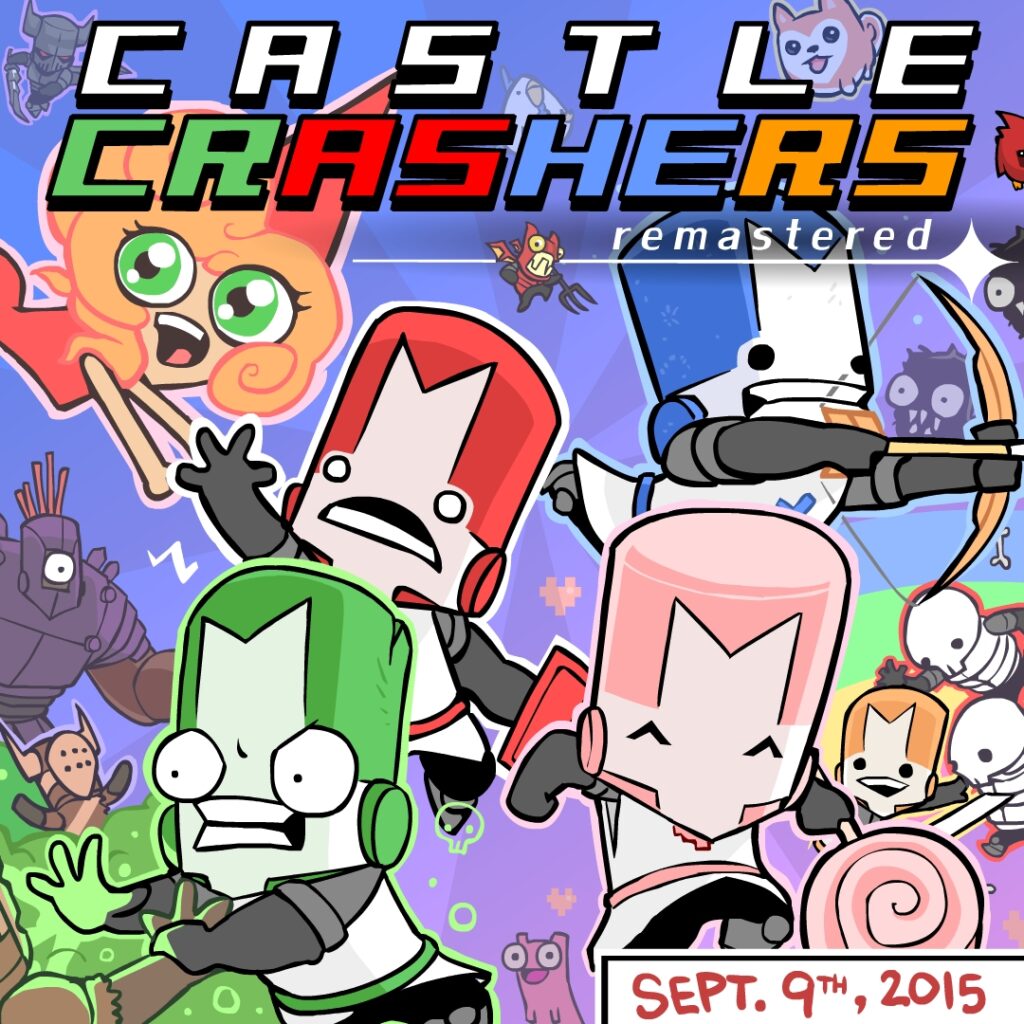 Last week, we announced the Castle Crashers Remastered release date & pricing for North America. Today, we're excited to announce more countries will be also be launching on September 9, 2015!

In addition to USA, Canada, and Mexico, the EU regions that will be launching tomorrow include Austria, Belgium, Denmark, Finland, France, Ireland, Italy, Netherlands, Norway, Spain, Sweden, Switzerland, United Kingdom, Czech Republic, Greece, Hungary, Poland, Slovakia. (More countries to come in future days!)

This means that all of those countries will also be able to take part in our Thank-You-For-Saving-Our-Lives-That-One-Time special promo! To reiterate: "Castle Crashers Remastered on Xbox One will be $14.99 which is our usual cost of admission for this classic game baby. However…if you've previously owned Castle Crashers on Xbox 360, you shall receive our Thank-You-For-Saving-Our-Lives-That-One-Time special price of FREE THROUGH SEPTEMBER 20th with current Xbox Live Gold membership."

To clarify, if you buy Castle Crashers for the Xbox 360, at any point, you'll be able to access the loyalty discounts that are in effect for Castle Crashers Remastered.
Live Streams
We're going to have a few live streams in the next week and we hope you'll tune in!

September 9th @ 4:30-5:00PM PDT : ID@Xbox on Twitch.tv/Xbox
We'll be chatting with the ID@Xbox team about Castle Crashers Remastered and answering questions on their live stream!

September 15th @ 3:00-5:00PM PDT : Our live stream on Twitch.tv/thebehemoth
Want to know who's the best at Back Off Barbarian in our studio? We want to know, too! Come join our 2 hour live stream as we battle amongst ourselves. We'll also be giving out prizes and answering questions from the chatroom!
International Couch Co-Op Day

Remember, September 9th is our self proclaimed International Couch Co-Op Day! Castle Crashers Remastered and Lovers in a Dangerous Spacetime both feature couch co-op and you can get both starting September 9th!