EDIT: We've just been approved for a few more countries on Launch Day. Read the update here. Other countries to follow as ratings are approved.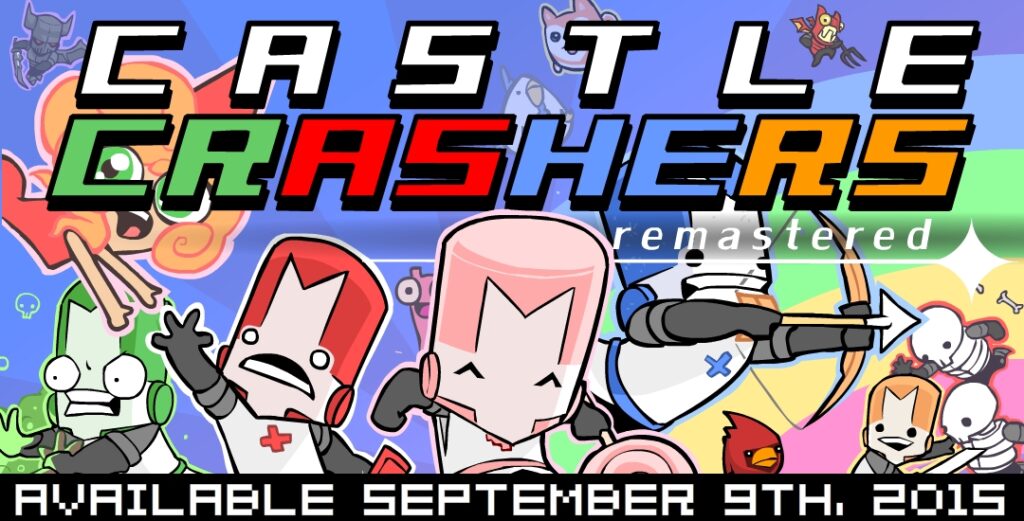 Can you believe it's been seven years since Castle Crashers debuted on Xbox 360? Those seven years of technology getting more and more powerful means we can harness that new technology! Yes! We shall harness this technology to make an even better version of our game! I say let's get all Next-Gen up in here. Yes, no, maybe so?
September 9th, 2015 is the release date for Castle Crashers Remastered (CCR) on Xbox One! Yeah!! CCR being our new improved version of Castle Crashers, of course. We've been working on this update for the past year. Whew!
Here's the skinny FAT you'll find inside CCR:
-New multiplayer mini-game called Back Off Barbarian
-Five times larger texture sizes than the original!
-Twice the framerate of the original! (60 frames per second)
-Performance updates, gameplay tweaks
-Online multiplayer performance updates
-Ability to find games easier and quicker online
Please note that we plan to release CCR for North America on launch day with other countries to follow as ratings are approved. EDIT: We've just been approved for a few more countries. Read the update here.
Pricing
Castle Crashers Remastered on Xbox One will be $14.99 which is our usual cost of admission for this classic game baby. However…if you've previously owned Castle Crashers on Xbox 360, you shall receive our Thank-You-For-Saving-Our-Lives-That-One-Time special price of FREE THROUGH SEPTEMBER 20th with current Xbox Live Gold membership. Be sure to scoop it up early if you want to take advantage of that awesomeness. $0.00 for our game feels like a pretty good deal to me!!!!! (I'm not much of a businessman though!!!!)
The good news is starting September 21, 2015 we'll still have a loyalty discount for Xbox 360 owners of Castle Crashers, which will bring CCR's cost down to only $5.00 if you've owned it before. This special $5 price is available for any Xbox Live Gold members who are previous owners of Castle Crashers on Xbox 360.
Backwards Compatibility
Now that we've sorted pricing, let's continue with the other informationals. In the nearish future, Castle Crashers will be playable on Xbox One at some point with Xbox One Backwards Compatibility. Yes that's right, if you have the original Castle Crashers on Xbox 360 you can play it for free on your Xbox One once backwards compatibility launches broadly in Fall 2015 and the 360 title is released! Please note that the updates and advancements we've been making for CCR will not be in that version because it's the OG–original game.
Same Day, Different Spacetime
There's this great Gold Egg Project recipient we know of. If you fancy co-op, then you might like this fancy co-op game called Lovers in a Dangerous Spacetime by Asteroid Base. They're also releasing on September 9th! I have always liked work created by their team members, like Matt Hammill's previous project, Gesundheit.
Fun fact: You know who wrote this section of the post? Kim Karda–Wait did she? I'm not actually sure. Oh okay. We can print that right?
Signed, Dan
PS.
I would like to post-celebrate August informationals with this statue of Augustus.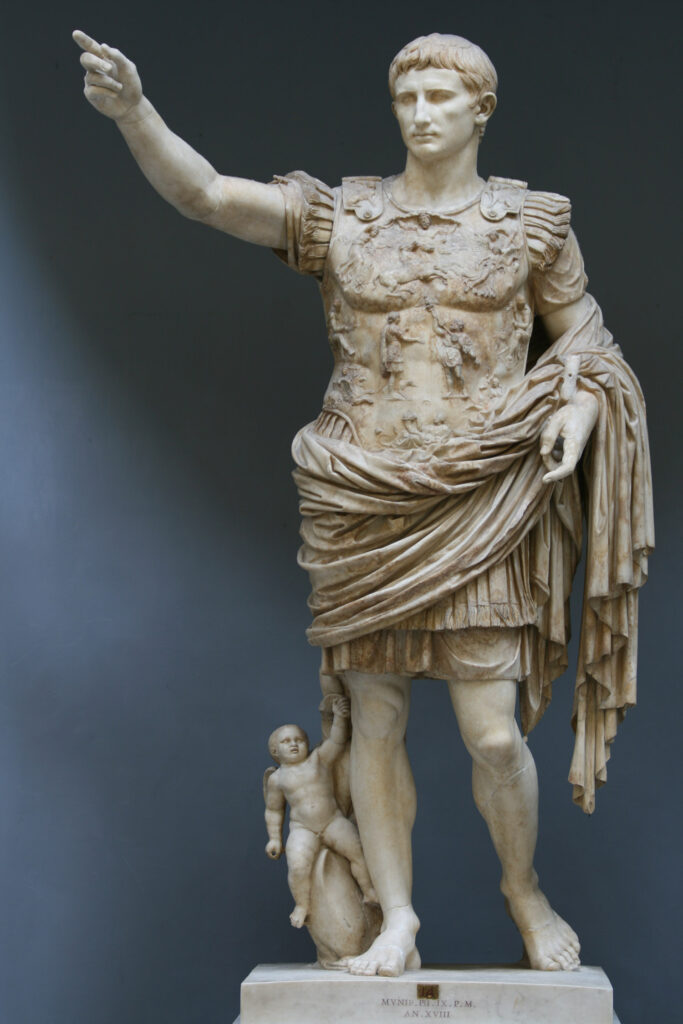 I get to be the baby!!!!!!! Maybe next time if you guys are lucky YOU can be the baby. But this time around I get dibs. -Dan
P.P.S.
My previous sit down with the internet, in case you missed it.