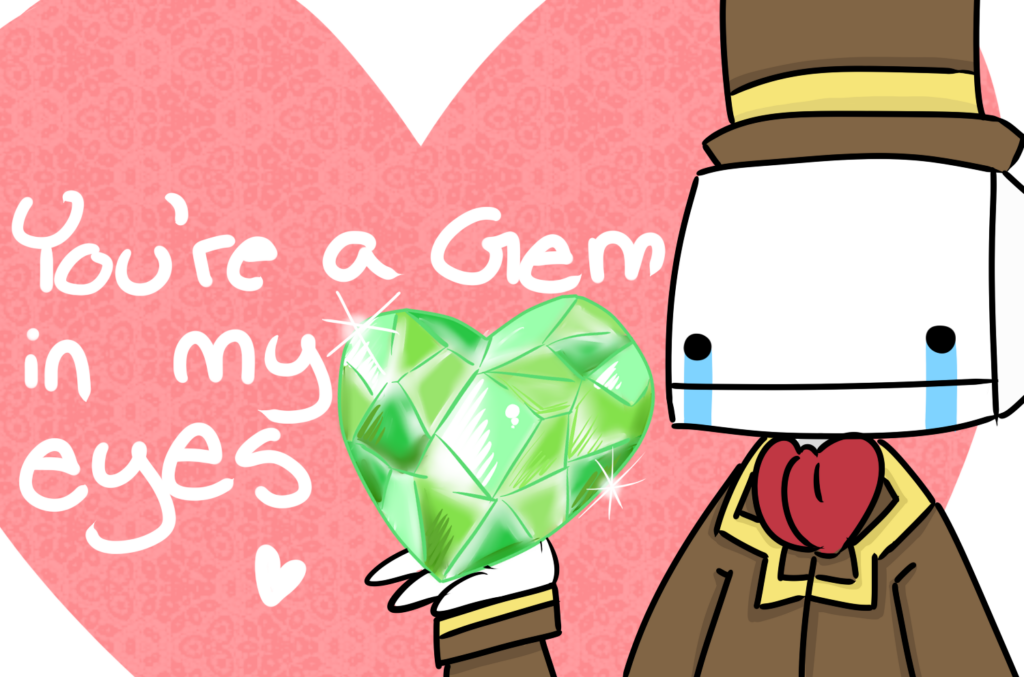 Every Valentine's Day, we hold a fan art contest and community members get a chance to show us their take on any Behemoth video game character. We had close to 200 entries this year! Thank you to everyone who participated and to everyone who helped pick the Community Choice Winner by voting.

It was tough for us to narrow it down to our favorite 3 entries for the Staff picks, but we had to do it. Here are the Staff picks of the 2015 Valentine's Day Fan Art Contest:


This artist put their heart into drawing the special star prisoners from BattleBlock Theater and included a cute Valentine's Day themed message with each one. Be sure to click on the image above to enlarge it and see each section of the heart.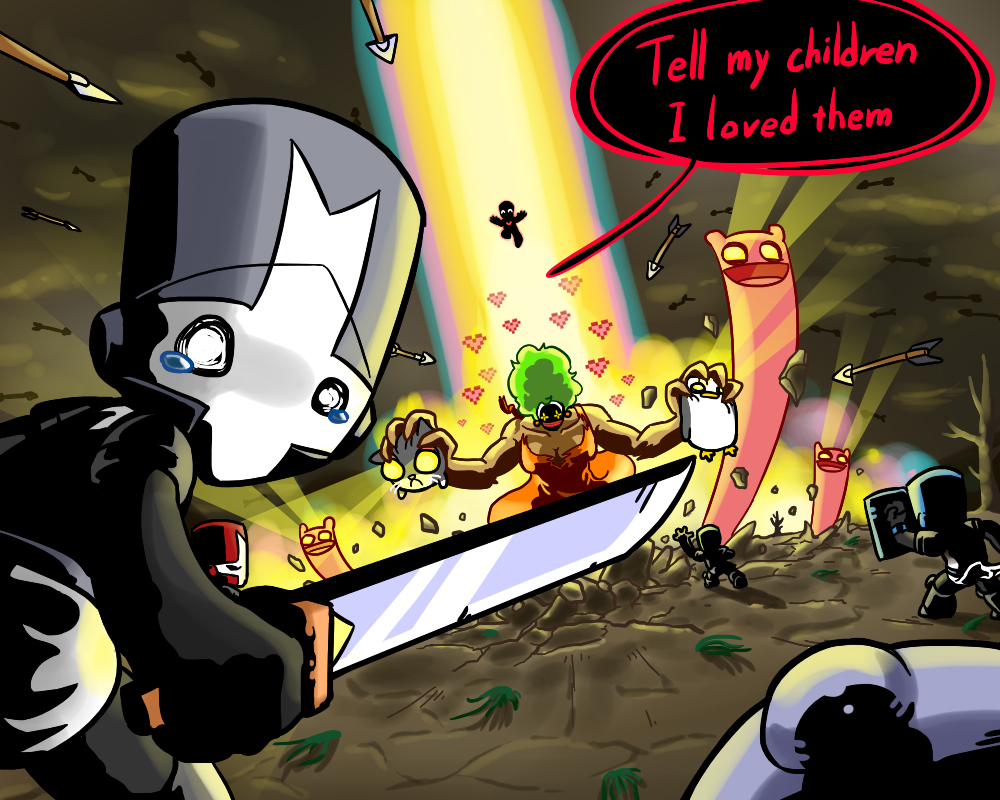 Entry by Jonghyun C.

While we're not sure if Grey Knight actually has children, this artist put his flair into the entire scene and it's truly epic. (Wait! Maybe the artist used "children" to refer to us, the players! *GASP* In that case, we loved you too!!)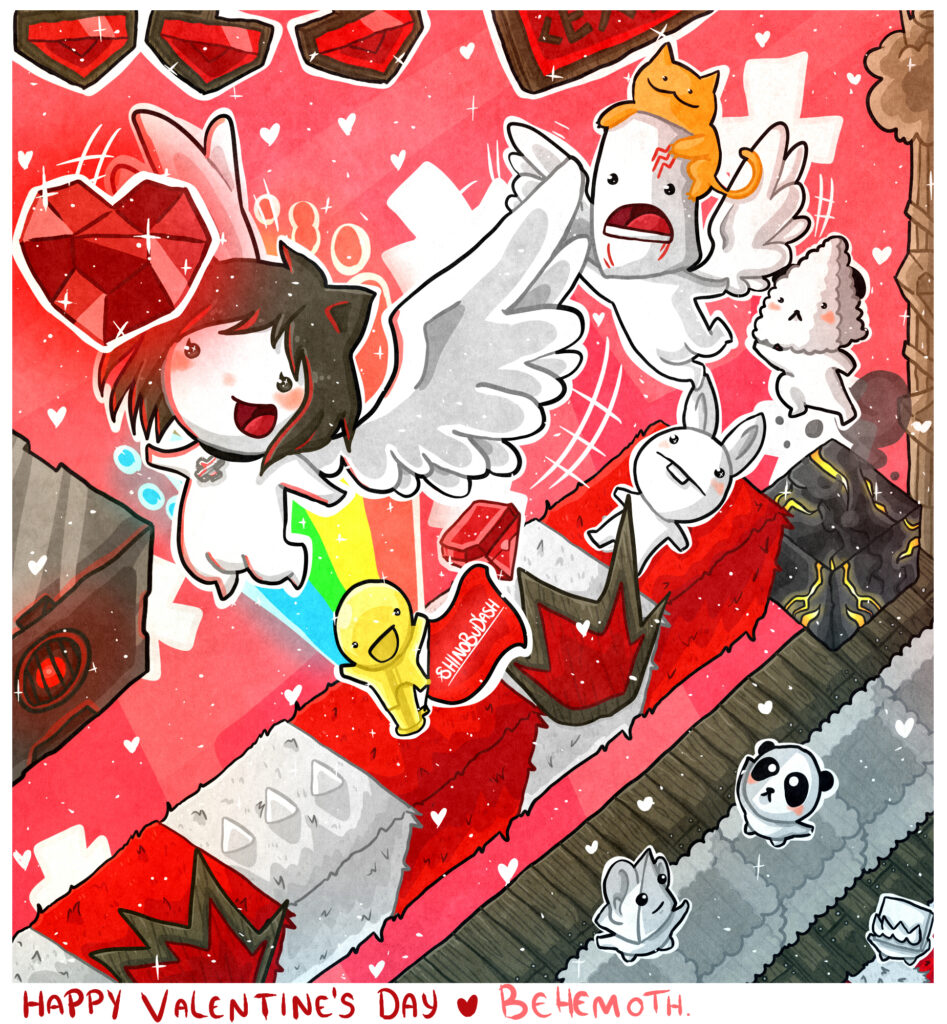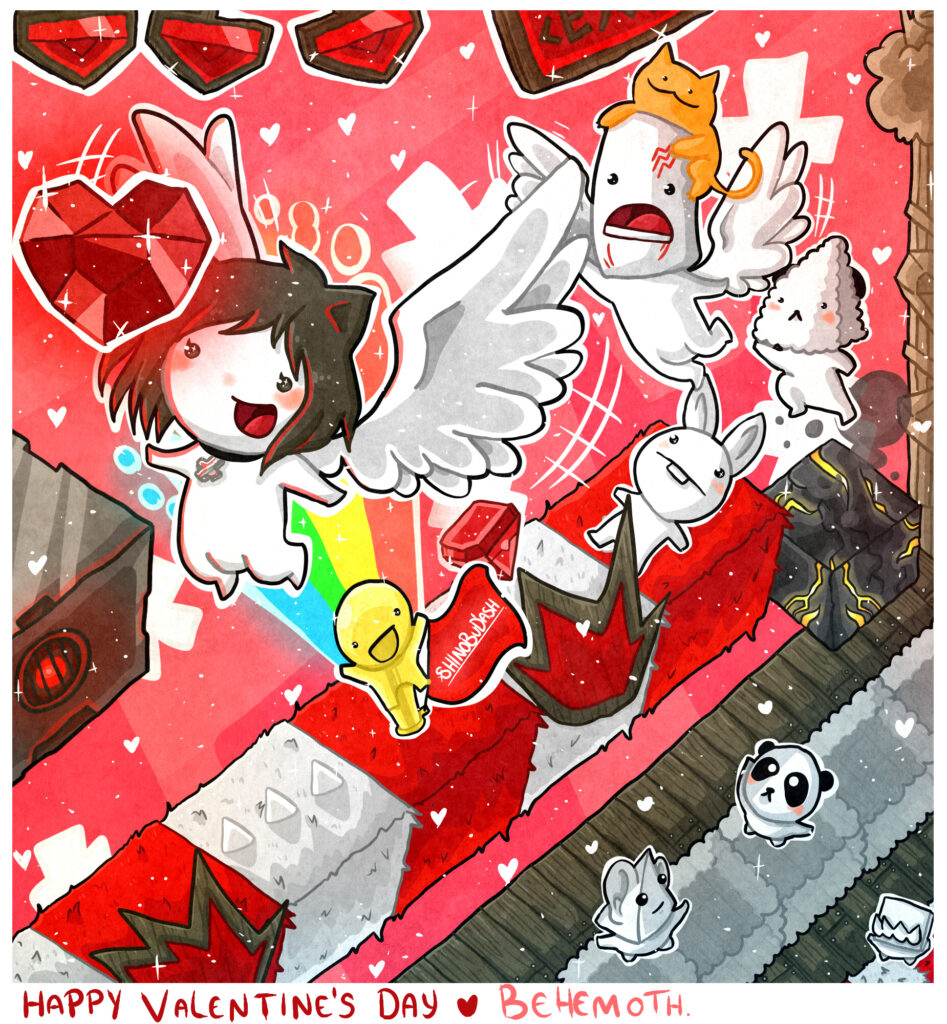 Entry by Magda M.

This artist really changed the landscape in BattleBlock Theater. She's dressed up the blocks for Valentine's Day and brought in several prisoner playmates in one scene. We love the perspective of this piece!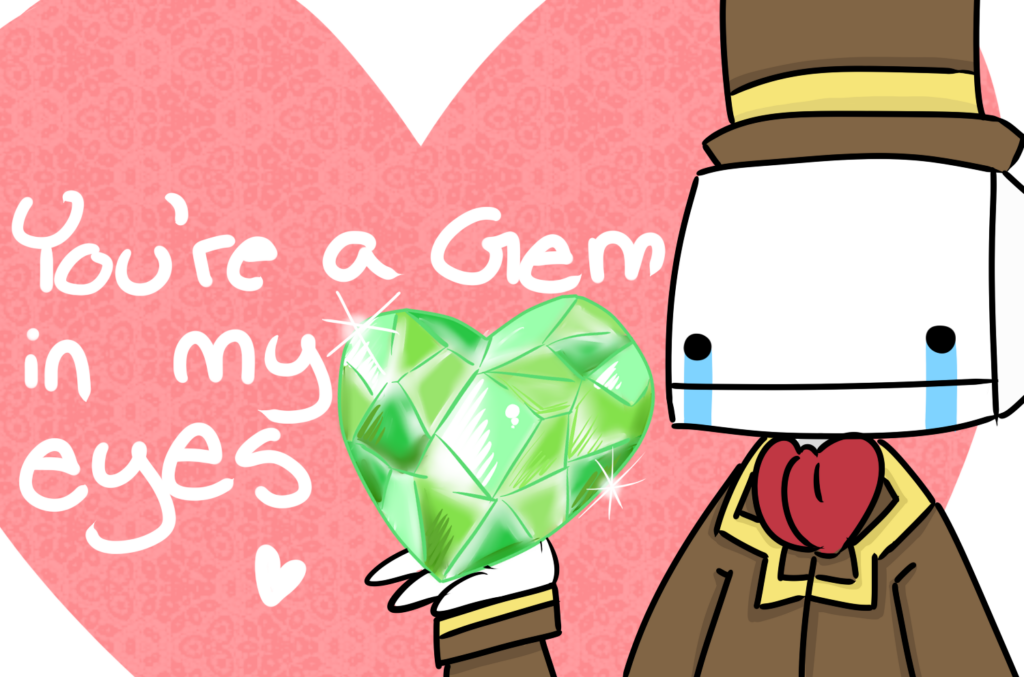 Entry by Ariel H – Community Choice Award Winner

With over 400 votes, this artist pulled to the top and won the Community Choice Award! Congrats!

All the winners will be getting a Pink Knight plush for their amazing work! Congrats to the four winners.

---

We also pulled a few honorable mentions because they were too good to ignore. The following fan art entries also captured our hearts (and the hearts of the community) and they'll be getting a pink knight key chain!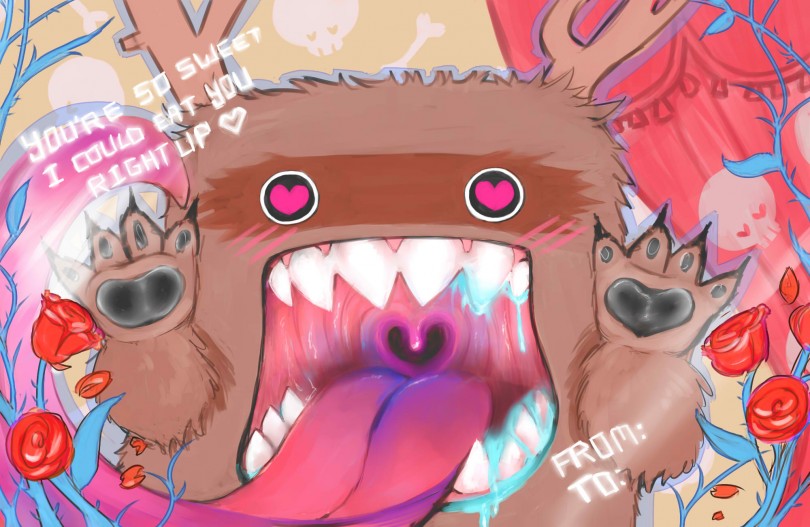 Entry by Ellen B.

We really enjoyed this rabid raccoon drawing, because it embodies how we feel with our loved ones. Just want to gobble them up like this raccoon does in BattleBlock Theater!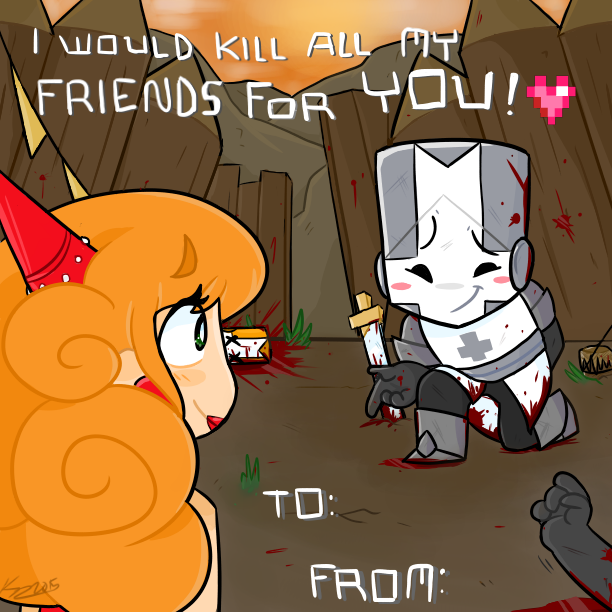 Entry by Krystal R.

This fan art was competing head to head with the votes from the community. It lost by just a few short votes, but it definitely won the hearts of many Castle Crashers fans. Who doesn't like a knight who will sacrifice things for you?
Great job to the winners, the honorable mentions, and to all of the fans who participated in this year's Valentine's Day Fan Art Contest! We heart all of you!