The results are in! After we went through over 90 playlists made by the community (good job to everyone!), our judges have finished selecting the winner of the Arena Playlist Creation Contest for both Steam and XBLA.

Winners will be contacted via email so we can send them an autographed Hatty Hattington bust and their playlists will be featured this week in BattleBlock Theater!

Without further ado…here are the list winners and honorable mentions, with descriptions by Mase and our level design crew:

Steam Winner
Game of Kings – by Hexadoodle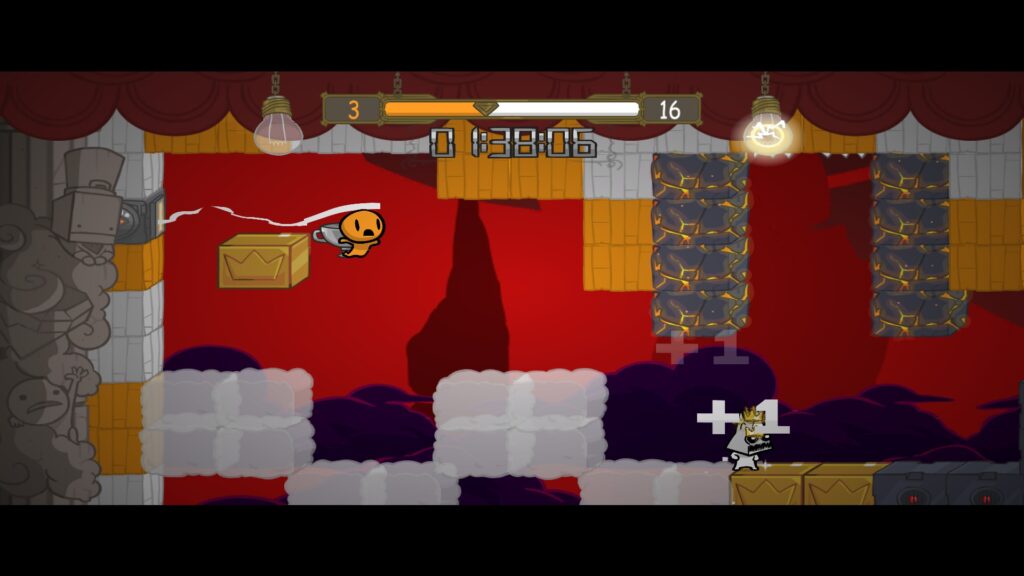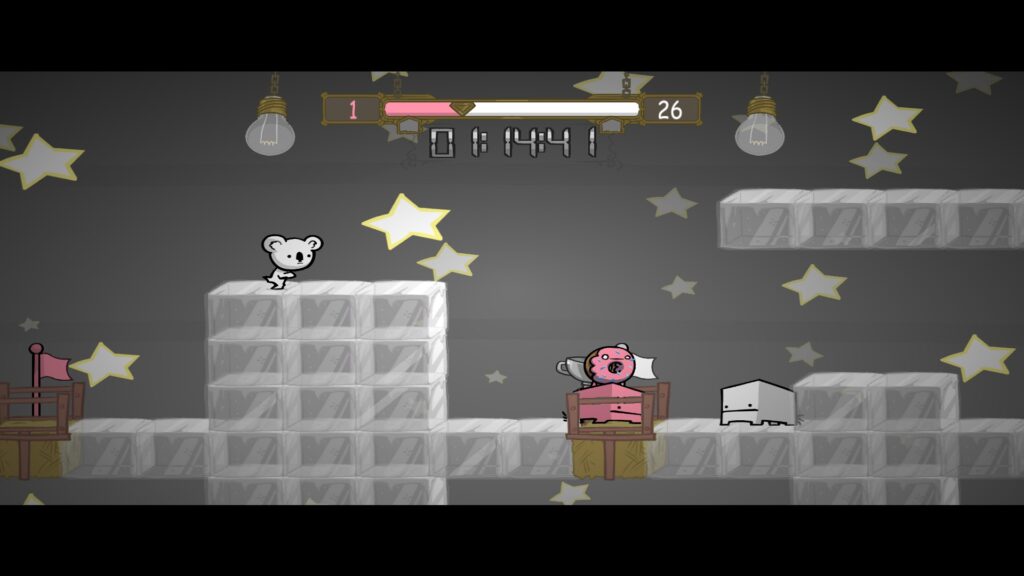 Checkmate. Dramatically, this playlist was the last playlist we saw when judging the competition. Just like the pivotal move in a chess match — you know, besides stalemates or dumping the pieces on the floor — this playlist bested its competition through cunning design and execution. Each level within this playlist is creatively themed around chess, its pieces and their movements. You'll be chopping wood throughout this full complement of friendly game modes. A book-win for Hexadoodle!

Steam Honorable Mentions

Gold & Glory (Grab the Gold Maps) by Cautious Plastic
Grab the Gold is a silly game with silly rules won by silly people. Designing levels that take advantage of this game mode's unique characteristics is no easy feat. The creator of this playlist pulled off 15 great Grab the Gold levels in a row! Great use of the Steam Workshop with a professional presentation cemented this playlist's honorable mention.

Hatty Cup 2014 by KLJF22

One of our judges called this the "best set of Ball Game levels he's ever played." This creator implemented well-polished and inventive use of mechanics on each and every pitch! This playlist contains a well maintained soccer field theme on every level which really makes you feel like Pelé Beckhamington, the greatest ball game prison competitor that ever was! GOOOOOOOOAAAAAALLLLL!

Duckshark Arena by Obama's Mama

A crackerjack collection of levels using every game mode, all featuring Ducksharks! Many stages actually look like Ducksharks! The final level is the definitive Duckshark Arena! There's Ducksharks and Lasers and chaos and Ducksharks! This playlist is really fond of Ducksharks– and in the case of the preantepenultimate playlist, we are too.

XBLA Winner

Arcadia by MeltedCow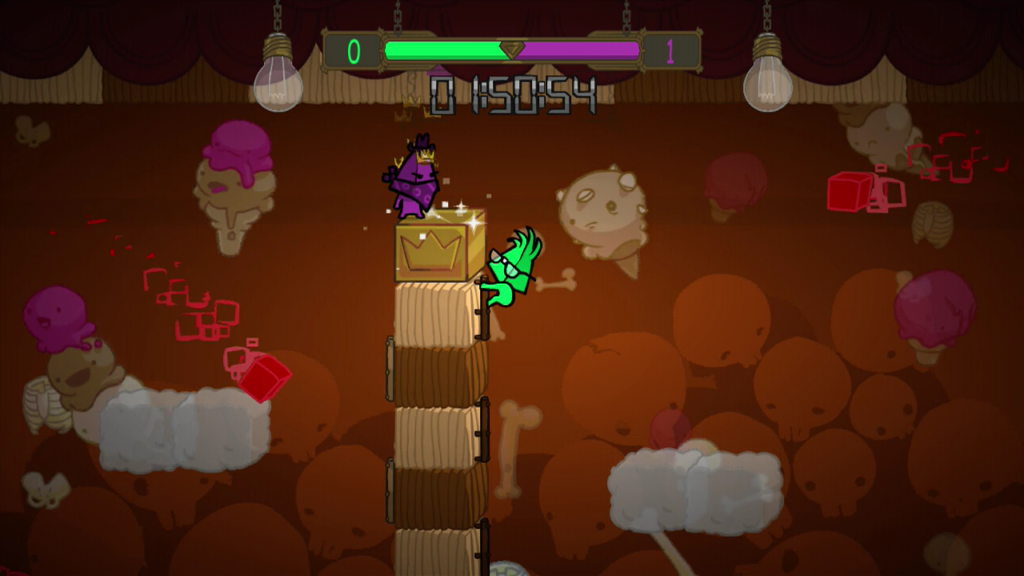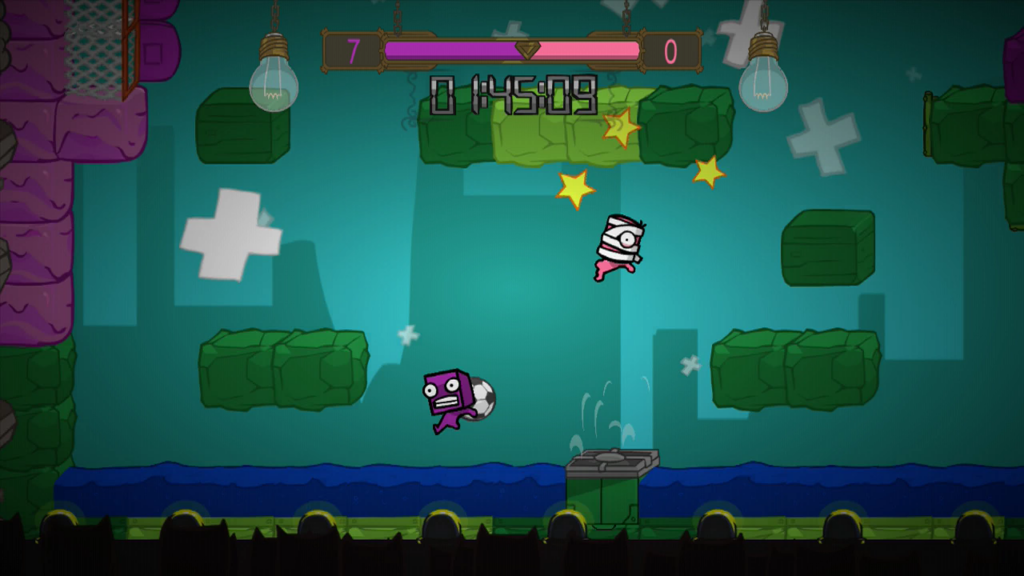 Bang for your buck — that's what this playlist offers its players. Many of the levels in this playlist feel like two levels in one! Switches, paths and judicious use of clever block placement generate levels that can evolve and change as you play or offer great risk/reward benefits as you decide which paths to take. Be sure to check out the final stage in this playlist where you can adjust your difficulty, strategy and even your score objective. It's the ultimate expression of this particular concours ultimate playlist!

Honorable Mentions

HEY LOOK HERE by TxC Artist

Fancy some King-of-the-Soul-Snatcher-Hill? How 'bout trying this here Grab-the-Horse-Gold. One of the great secrets of the level editor of BattleBlock Theater is that you can combine the scoring mechanisms from other game modes by simply placing them in your game type. This creator discovered the secret and crafted a great revelation through the level editor. Creating levels for just a single game mode can be difficult enough, but this playlist has great options for your combination game type needs!

CaptureTheDuck by LevelDesignGuy

LevelDesignGuy created a new game mode within our humble yet powerful level editor and then managed to make 15 fantastic stages for it. This Furbottom's Feature veteran managed a spectacular display of his understanding and intimacy with the mechanics of BattleBlock Theater. A fantastic demonstration of how far you can push the Battleblock Theater level editor!
Congrats to the winners! We'll be featuring the honorable mentions in the future, but you can play them now if you go to the Community Theater.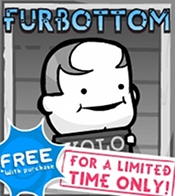 For this week, we're featuring the winning playlists and giving BattleBlock Theater players a special unlock befitting of this occasion: Purrham Furbottom! All you'll need to do is load up the game and go to an online area to unlock this gentleman.

(Now, go play those new Arena Features! The designers worked hard on them and deserve your audience participation. Go on now…)