Here it is! Can you feel the excitement that is National Underwear Day? Weeee can!
To show you how excited we really are: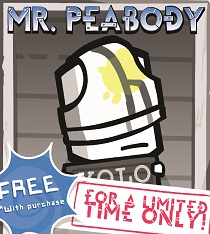 Oh…how embarrassing. Well don't let that image soil–I mean–spoil your urge to go. Go where? Go wear this proudly in the Theater! All you need to do it load up BattleBlock Theater and Mr. Peabody will unlock. But don't wait too long to do it. It's not healthy.
You have less than a day before we clean up the Theater and remove that stained prisoner for another day.