We're almost ready for Preview Night at the San Diego Comic Con. Booth 229 was looking good just before we left the Convention Center around 6PM last night. We spent the majority of the day putting the big stuff in place.
Here's a look at what we had after the pallets and and our arcade cabinets arrived: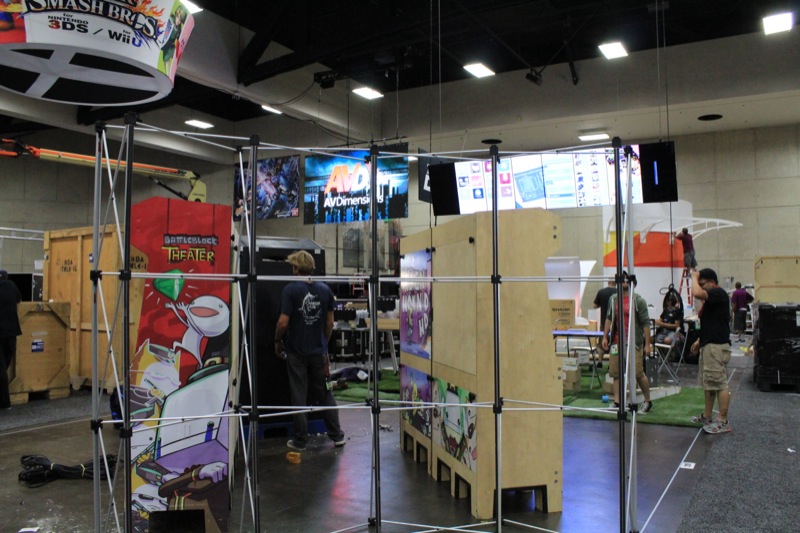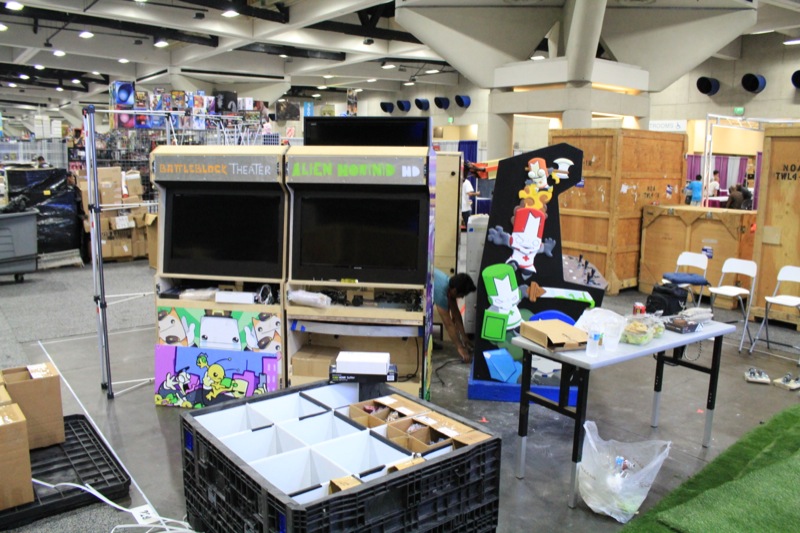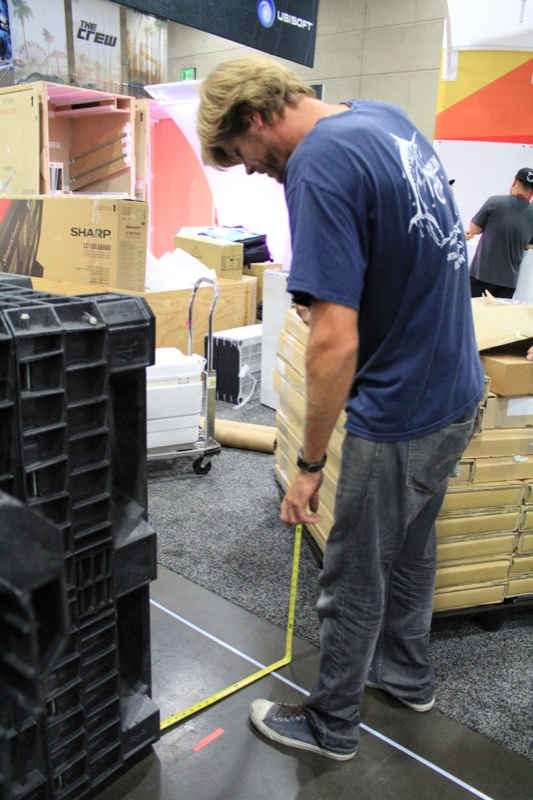 As you can see from some of these photos, we've got some game industry neighbors; Nintendo, Bandai, and Capcom are right next door to us.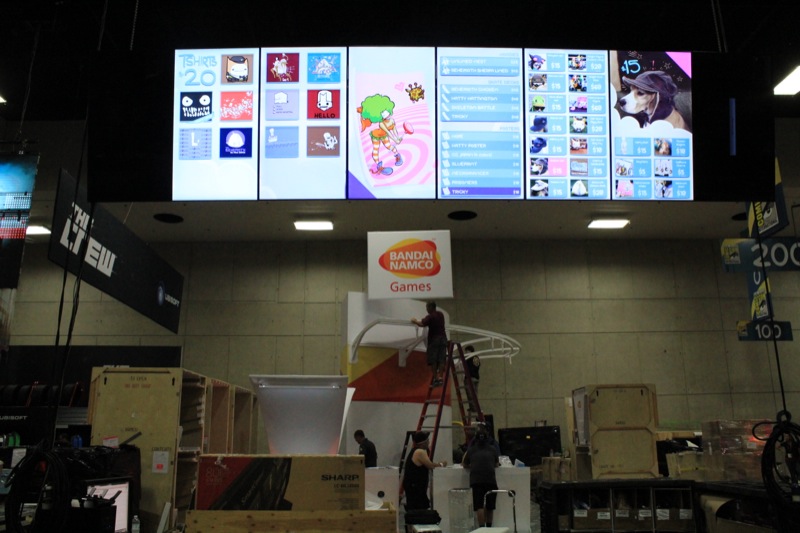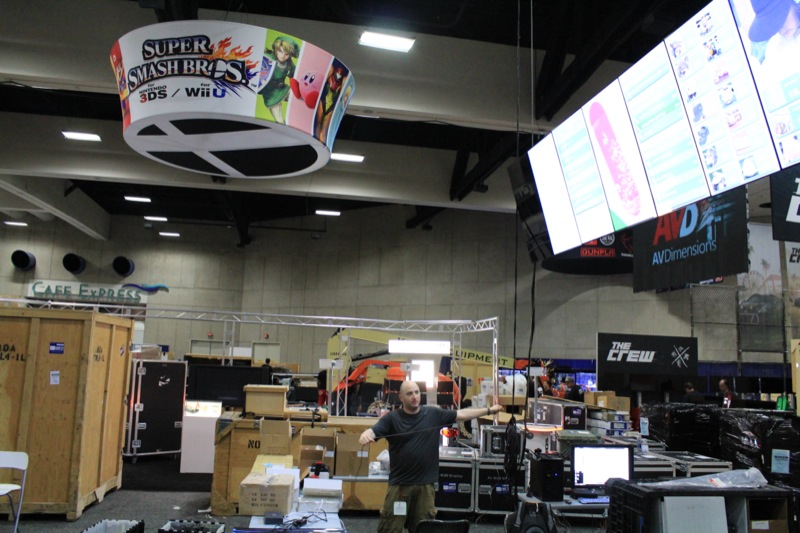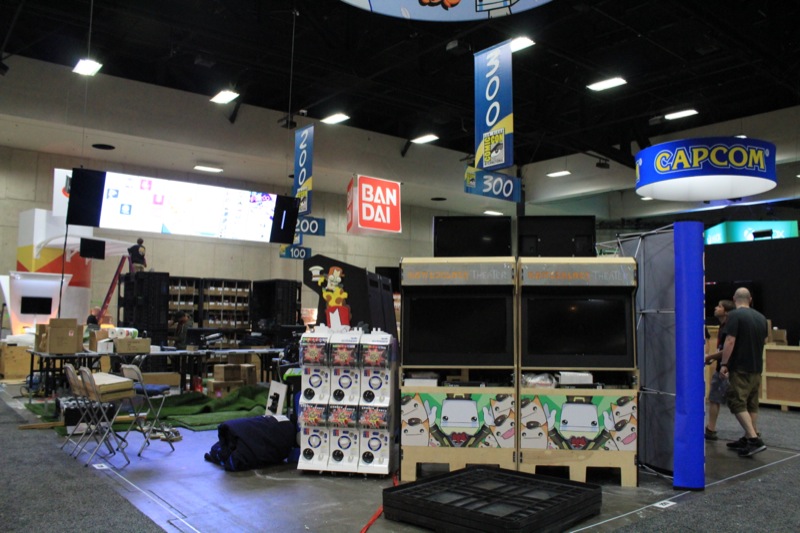 We put up our Behemoth backdrop in the front and the Molo soft wall around our gift shop, so we could look legit.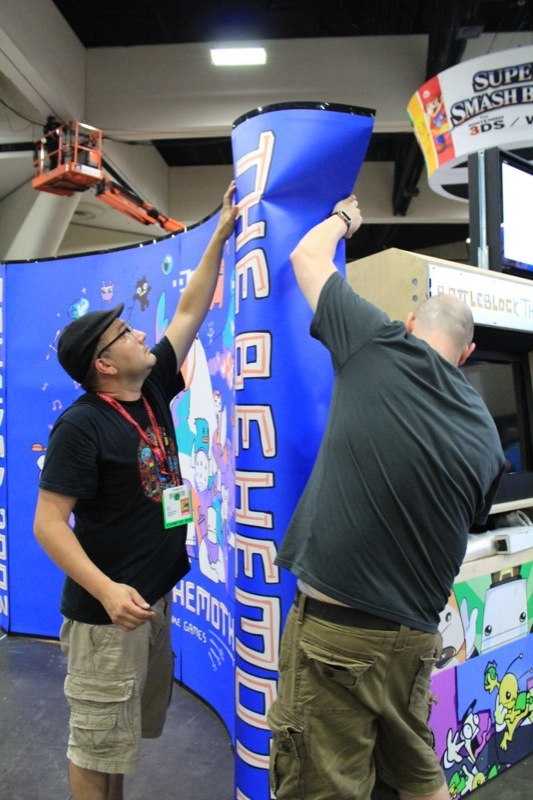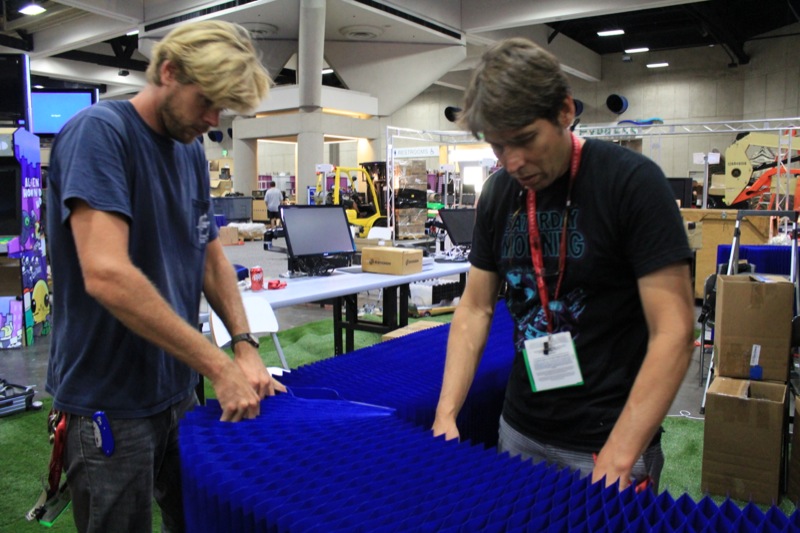 Oh and, of course, we can't forget the cupcake!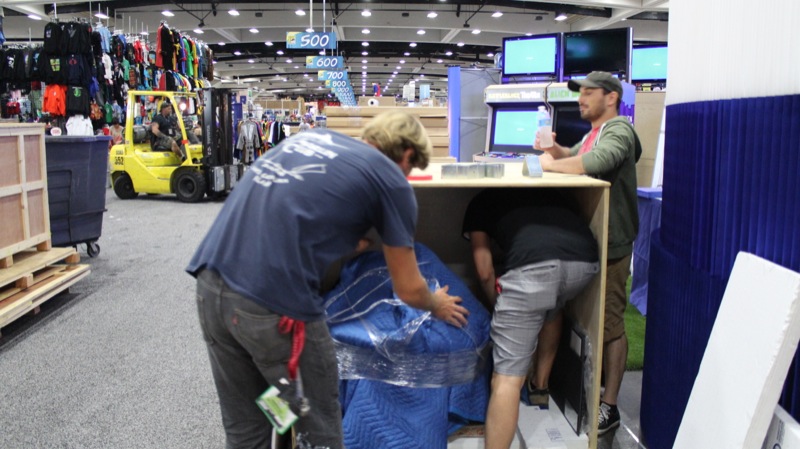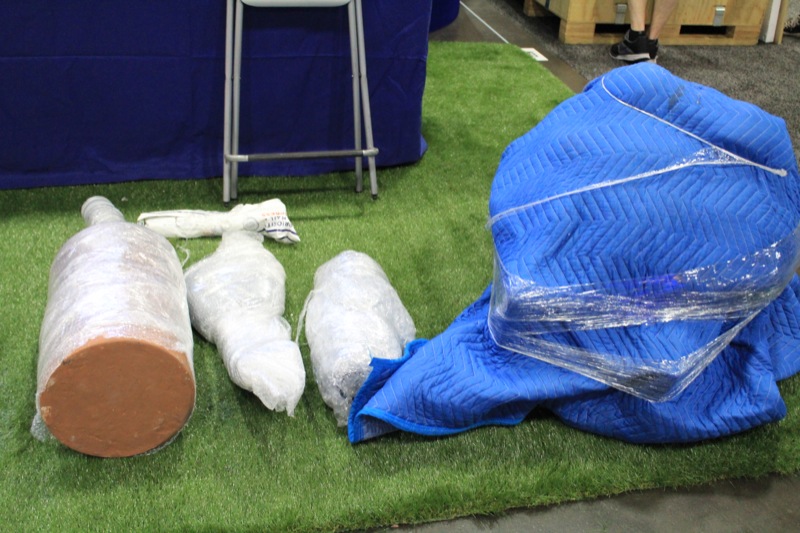 Just a few more things to organize today and then we'll be ready for everyone when Preview Night doors open at 6!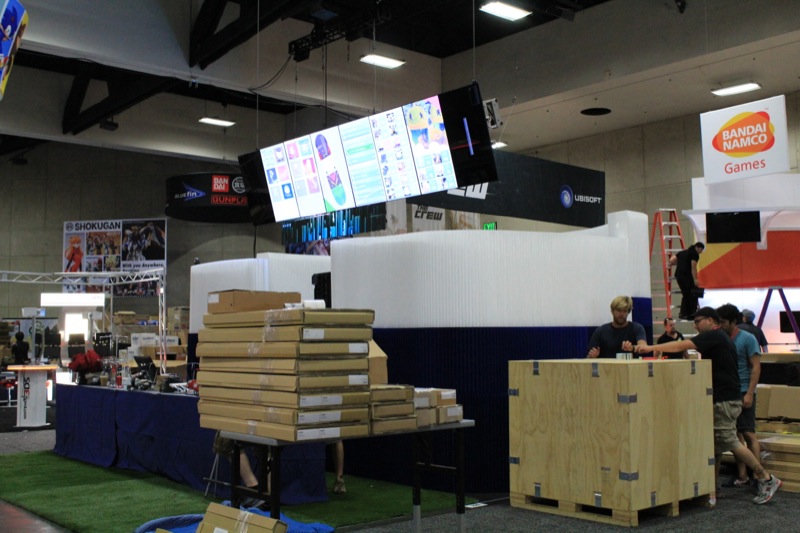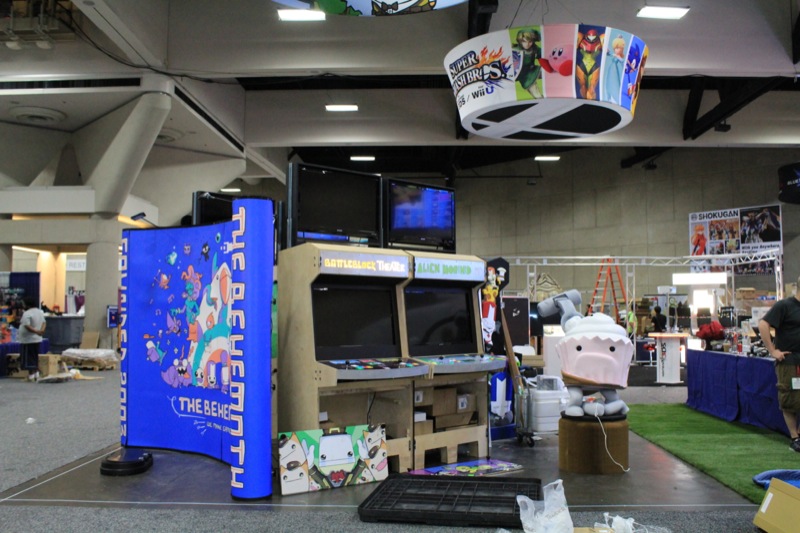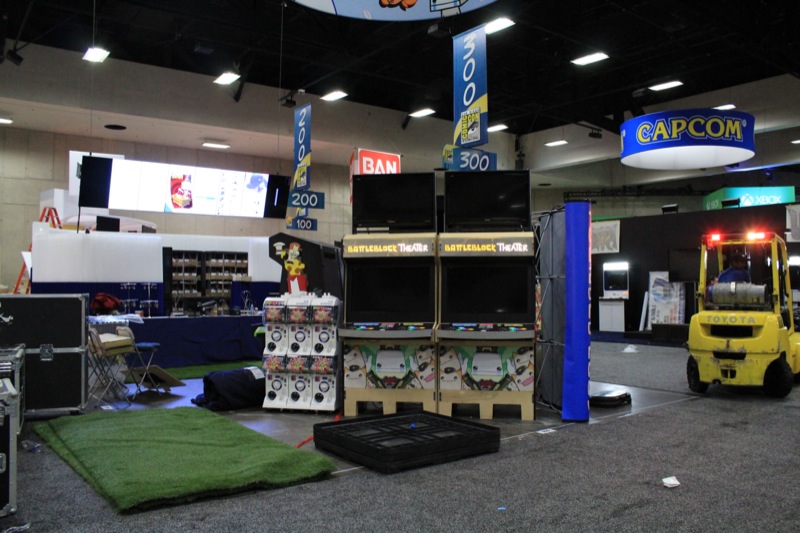 Find us at Booth 229 and be sure to check out our schedule of events HERE since we have a daily photo raffle and weekend autograph signings this week. To see more set up photos, click HERE.