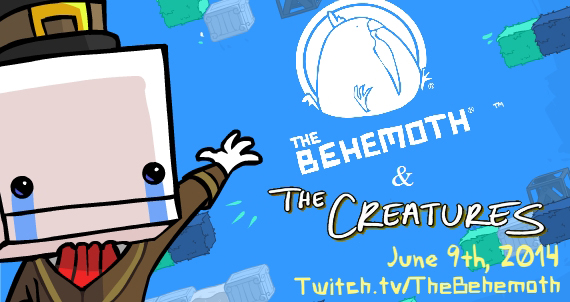 The Creatures are coming to California and they're stopping by to do a quick live stream with us! Confirmed guests for our June 9th stream include UberHaxorNova and Immortal HD. We're not sure what's going to happen yet, but what we do know is that it's happening on our Twitch channel on Monday, June 9th, from 3:00-4:00PM PST. We may do a rematch with them, we may have them play through BattleBlock Theater Steam community made co-op playlists (so fire up your level editors!!), or we may just sit around like a bunch of creepers staring lovingly into each others' eyes. You'll have to watch and see.
For those of you who don't know our friends, The Creatures, and our relationship with them, here's a little background:
-In 1990-something-or-other, UberHaxorNova was born by the given name James.

-In April 2013, a game called BattleBlock Theater by The Behemoth (hey, that's us!) was released on Xbox LIVE Arcade.

-Some days or weeks later, UberHaxorNova and his buddy, Immortal HD, created a series based on BBT for Youtube.

-We met up with these two gentlemen from The Creatures at RTX 2013 and challenged them to Arena on our custom built arcade cabinets. We lost. Horribly.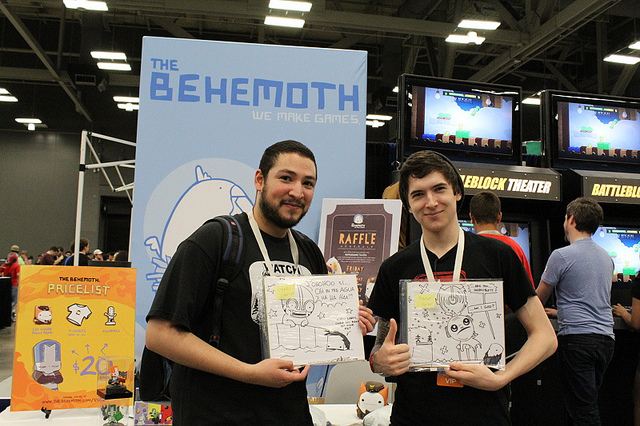 -We had a rematch at PAX Prime 2013, where we redeemed ourselves and reinflated our egos to a more Behemothy size.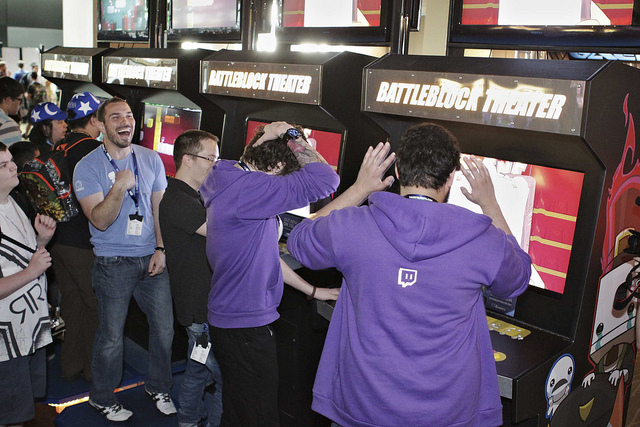 -Flash forward to June 2014 where we reconnect over scones and afternoon tea on live Twitch TV.
Join us on our Twitch channel, and if you follow our channel you'll be notified as soon as the stream goes live. And if you have suggestions for what we should be doing on the Stream, leave them in the comments below!