San Diego Comic Con 2017 is now over! We had such a blast hanging out with our friends this year. The Behemoth + Friends booth was absolutely a success and we were so lucky to have been able to pull it off with the help of all the devs in attendance.
(See all Day 3 photos and Day 4 photos on our Flickr)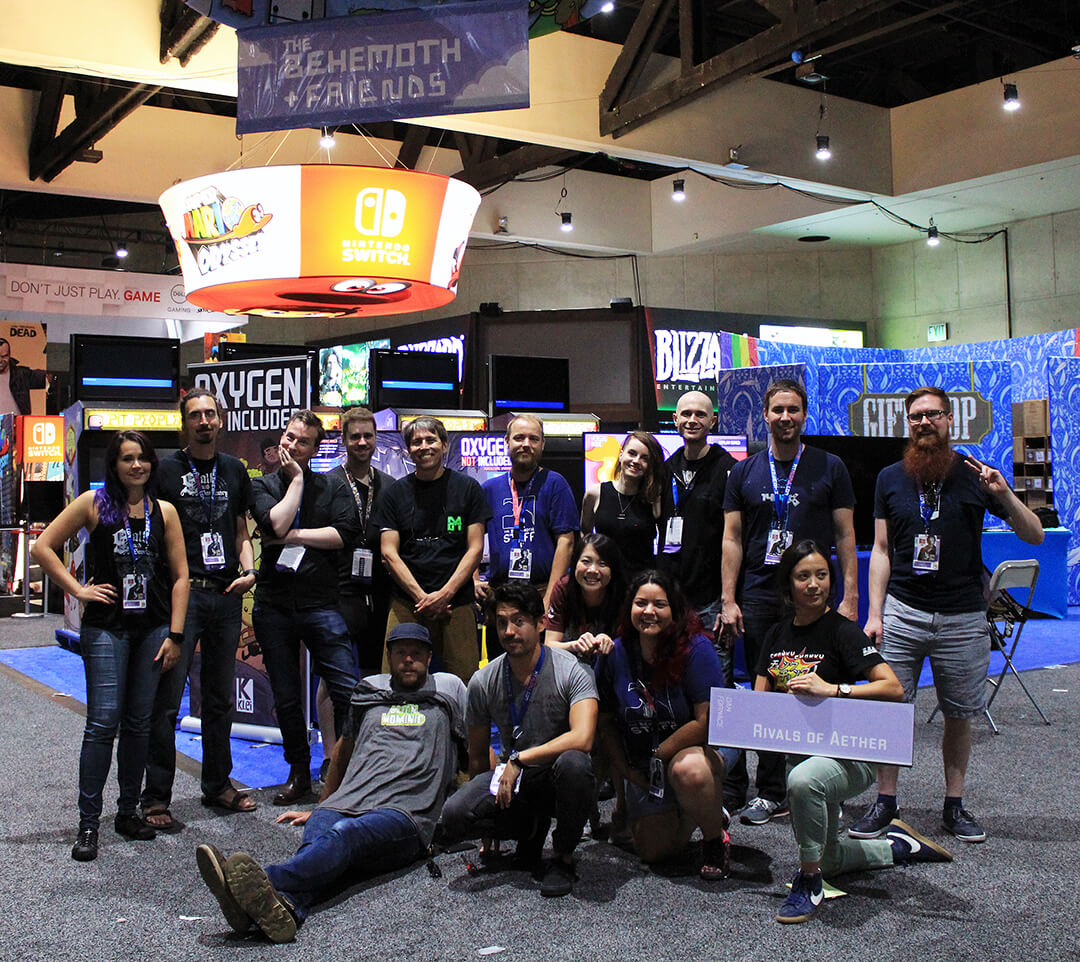 It was our 15th year and we wanted to do something special this Comic Con.
We invited some of our friends to show off their latest games because over the years the number of playable video game titles on the show floor has been declining. Mega-merch booths now rule the far end of Hall A, with just a few games for attendees to play. While Comic Con has never billed itself as a competitor to the Penny Arcade Expo, we felt our booth should help breathe a little life and variety back into the video game section of the show.
Here's a closer look at each of our friends' games and the devs who came to the show: