San Diego Comic Con is a force to be reckoned with. Thousands of people roam the exhibit hall, panels, and the streets of downtown San Diego. Our booth is just one of many in the exhibit hall, but we still think it's pretty unique this year!
(See all Day 1 and Day 2 Photos HERE)
For those of you who couldn't make it to Comic Con this year, let us give you the full Behemoth + Friends booth experience: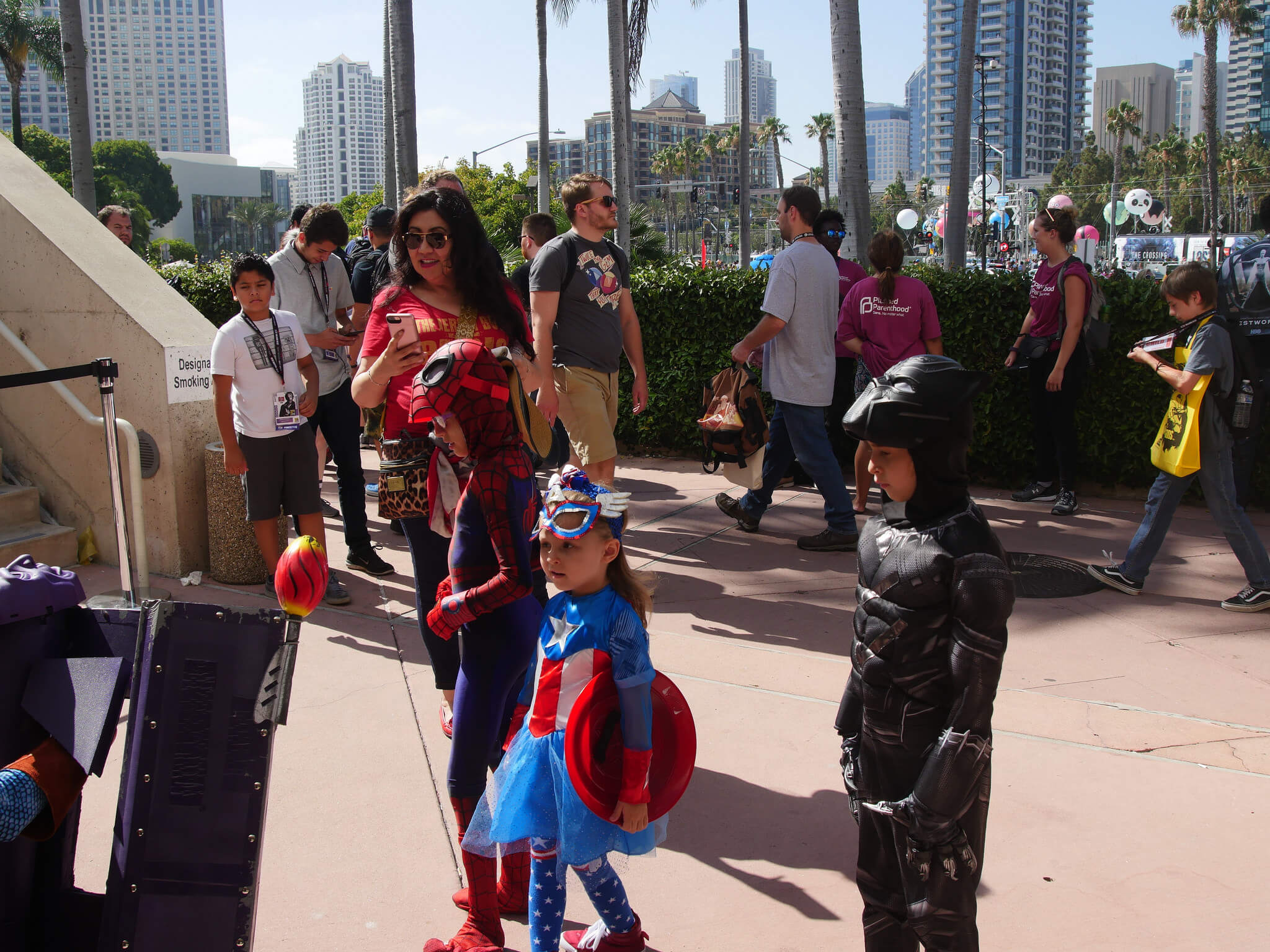 First, make sure you adorn your most adorable nerd culture costume or outfit. (Tees acceptable)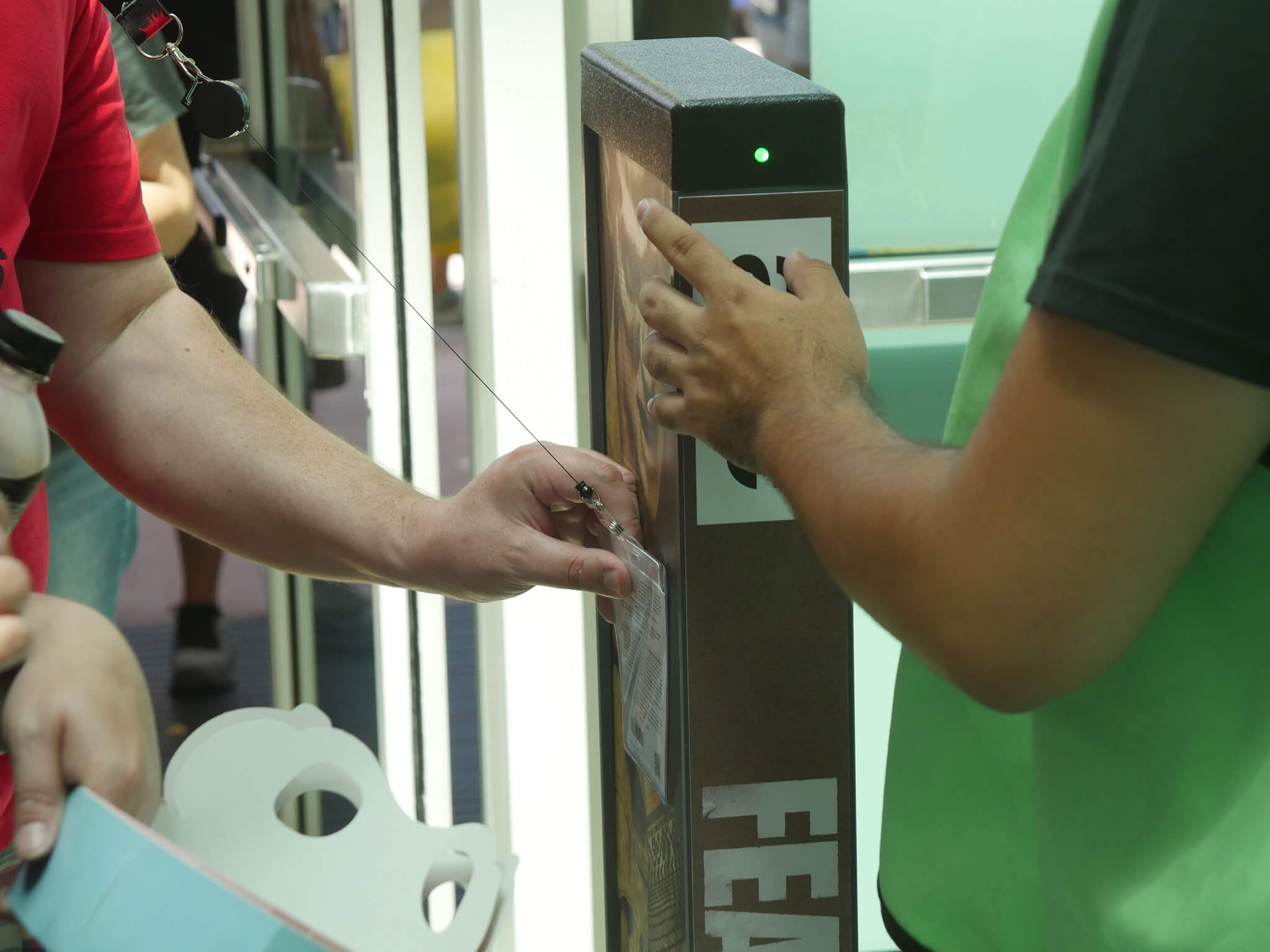 Then head into the Convention Center through Hall A using your badge with built-in RFID. (Everyone is required to tap in and tap out when they leave)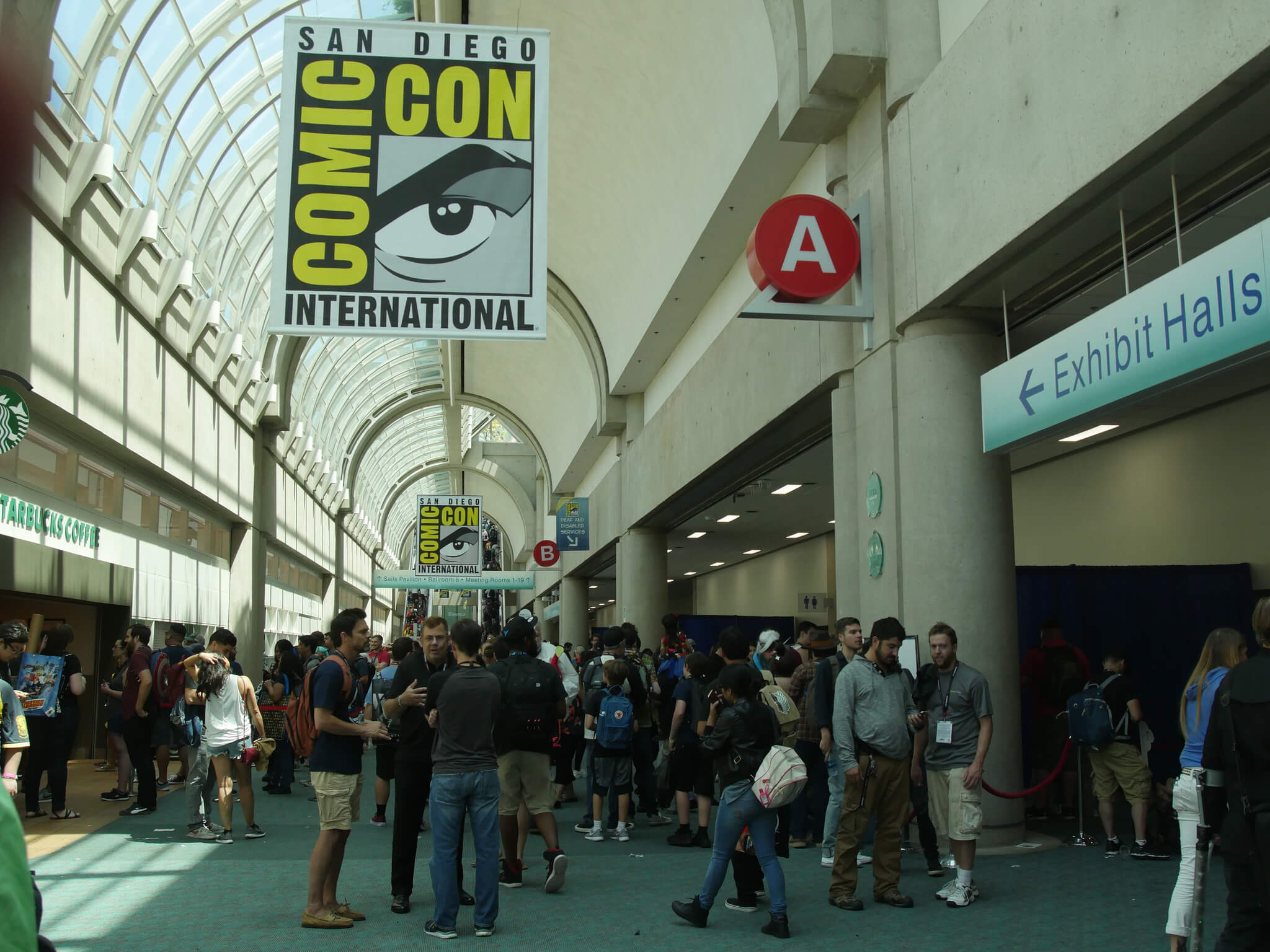 Make sure you're outside of Hall A, otherwise it'll take you a while to walk through the crowds within the exhibit hall! (Look how crowded it is just in the foyer)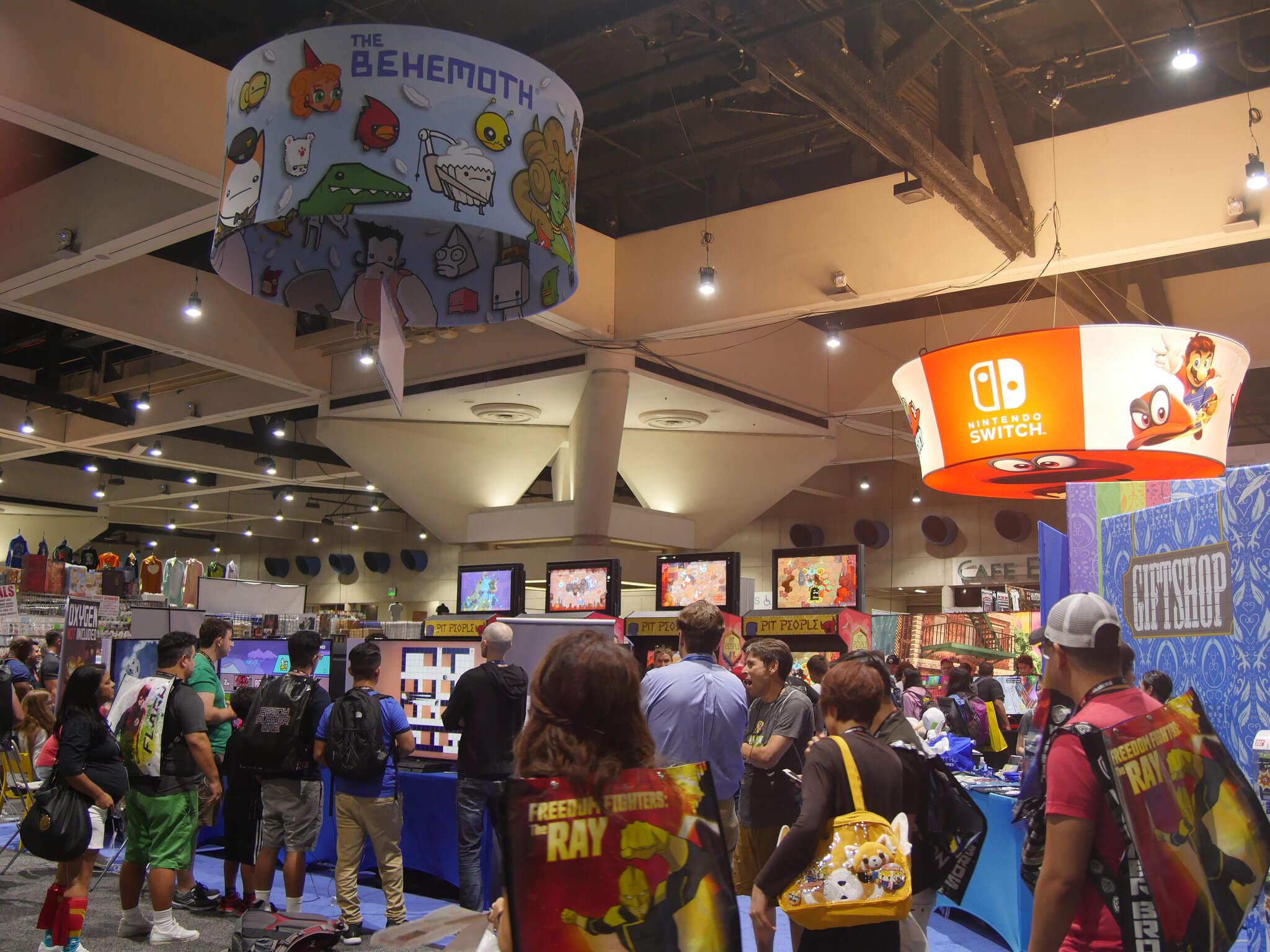 Head to Booth 229, which is conveniently located between Nintendo Super Mario Odyssey and the Capcom booth. We've got six friends that we've invited to show off their games, in addition to our arcade cabinets with Pit People, so let's give you a quick tour starting from the game closest to our gift shop: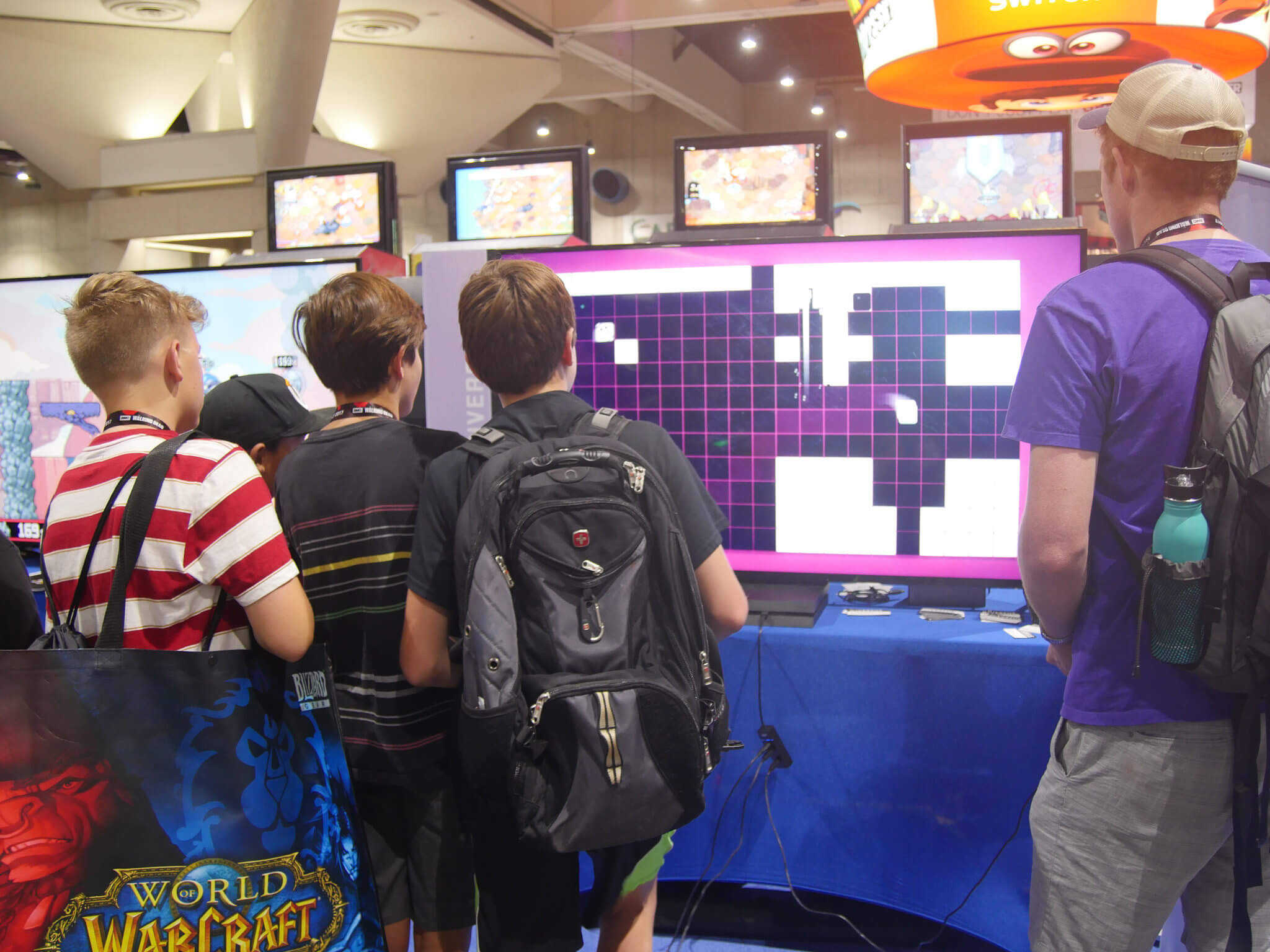 Here we've got INVERSUS by Hypersect. INVERSUS is a negative-space shooter for one to four friends and it's out now on Steam and PS4.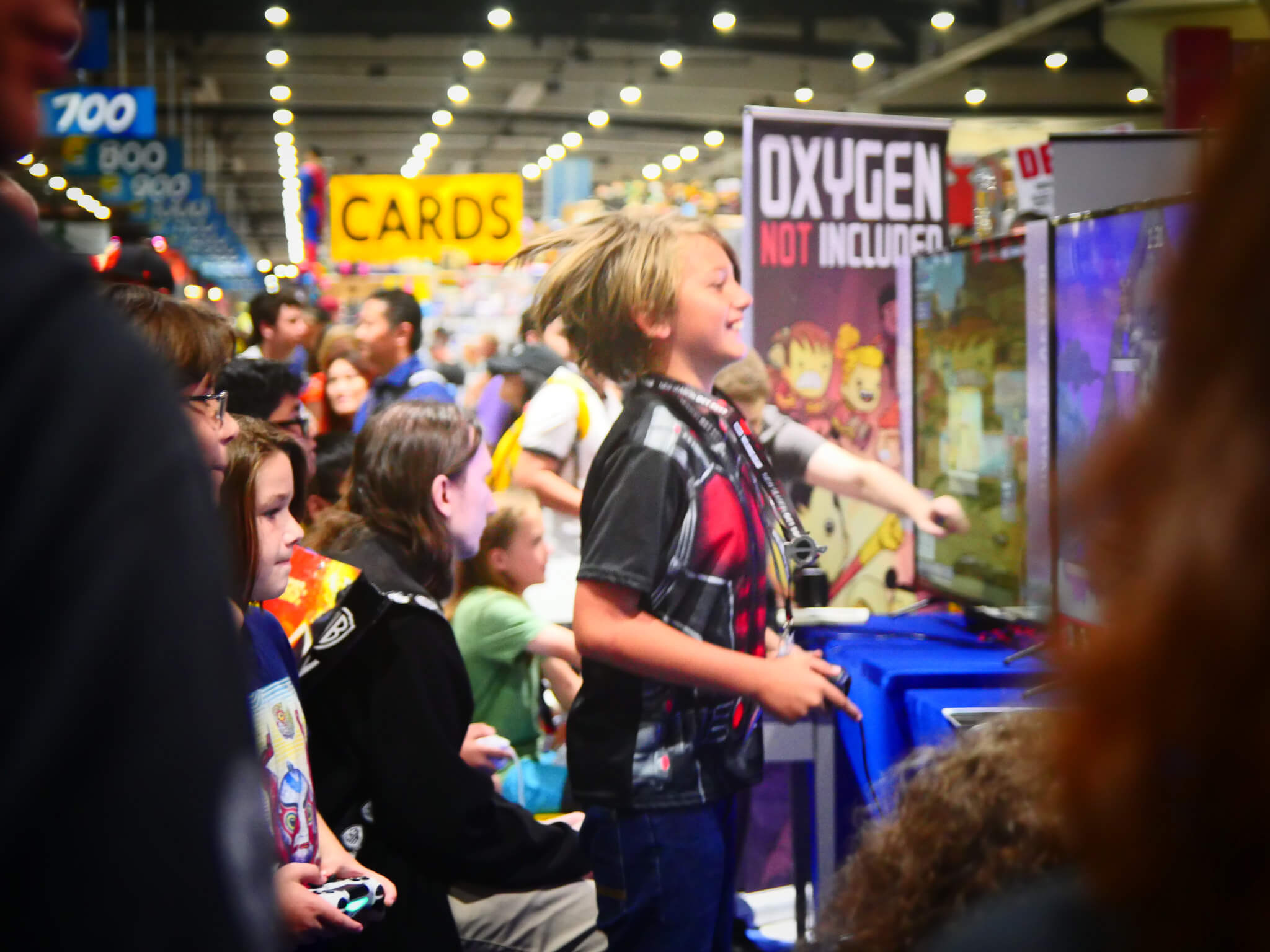 This attendee played the demo multiple times this weekend at Comic Con!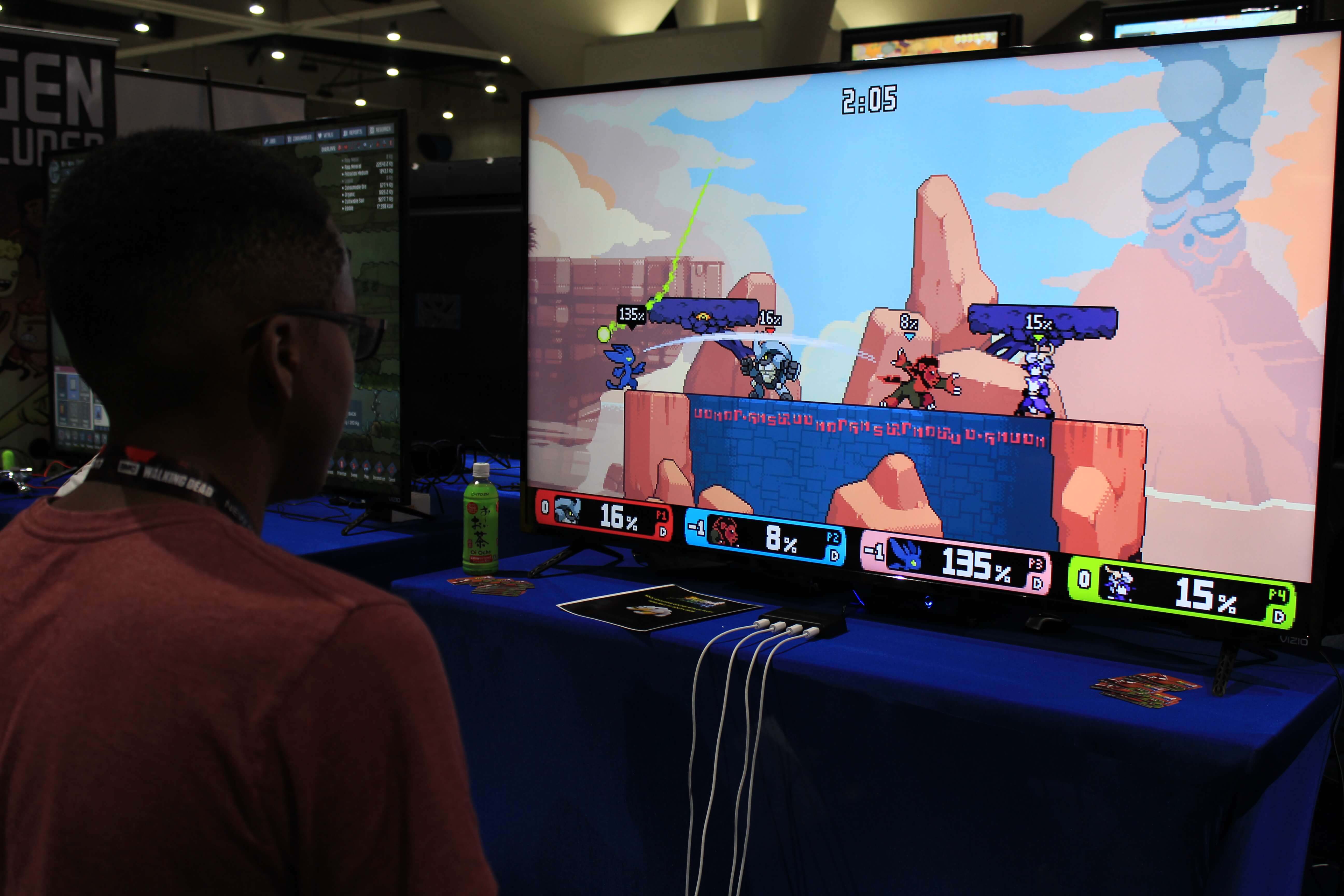 Next to INVERSUS is the indie fighting game, Rivals of Aether by Dan Fornace. Comic Con attendees have a chance to try their upcoming character Ori, from "Ori and the Blind Forest", for the first time since it won't be out until later this year.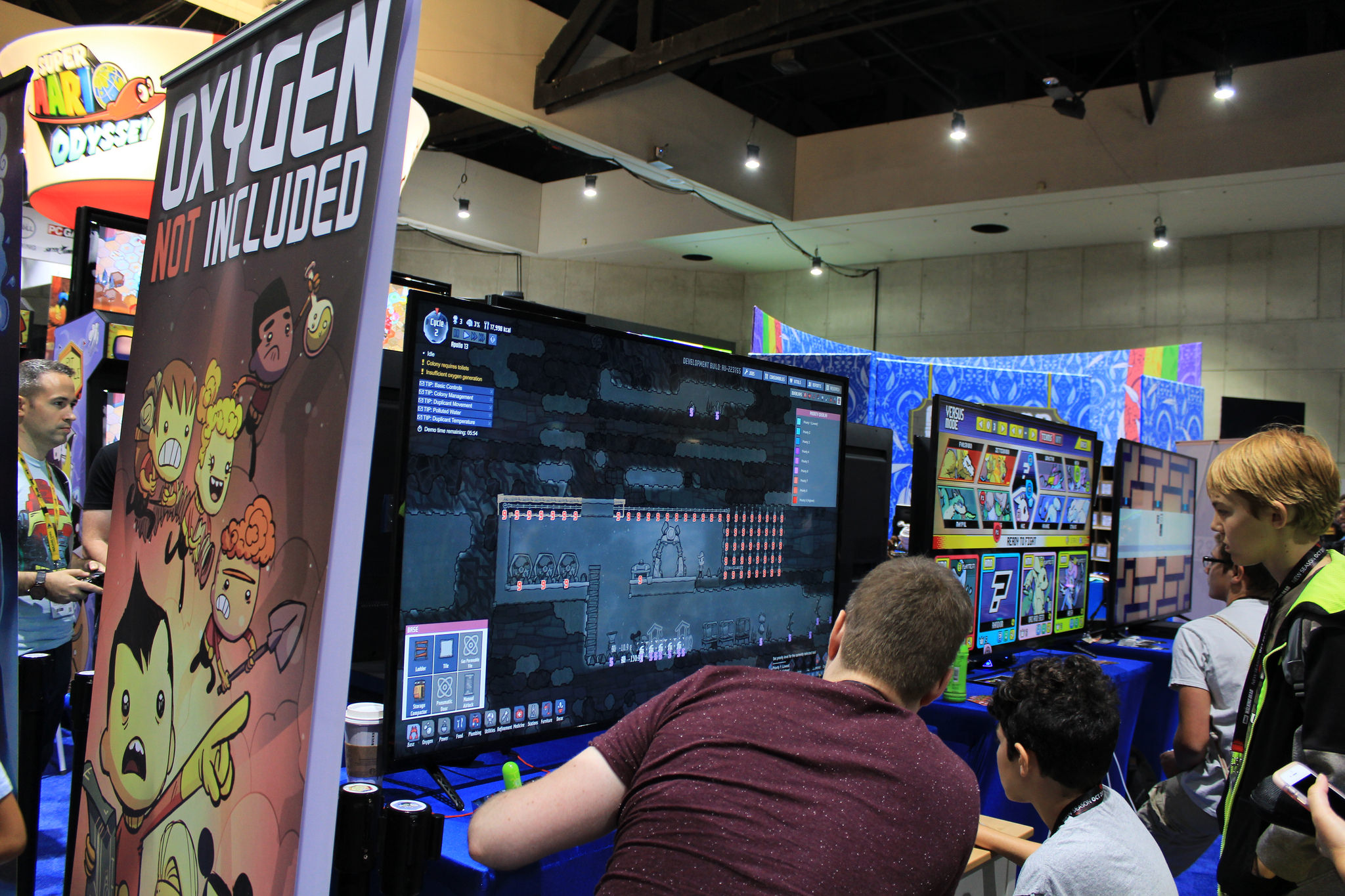 At the end of this row, we have Oxygen Not Included by Klei. Oxygen Not Included is a space-colony simulation game and it's in Steam Early Access now. Attendees can come get immersed in a world deep inside an alien space rock!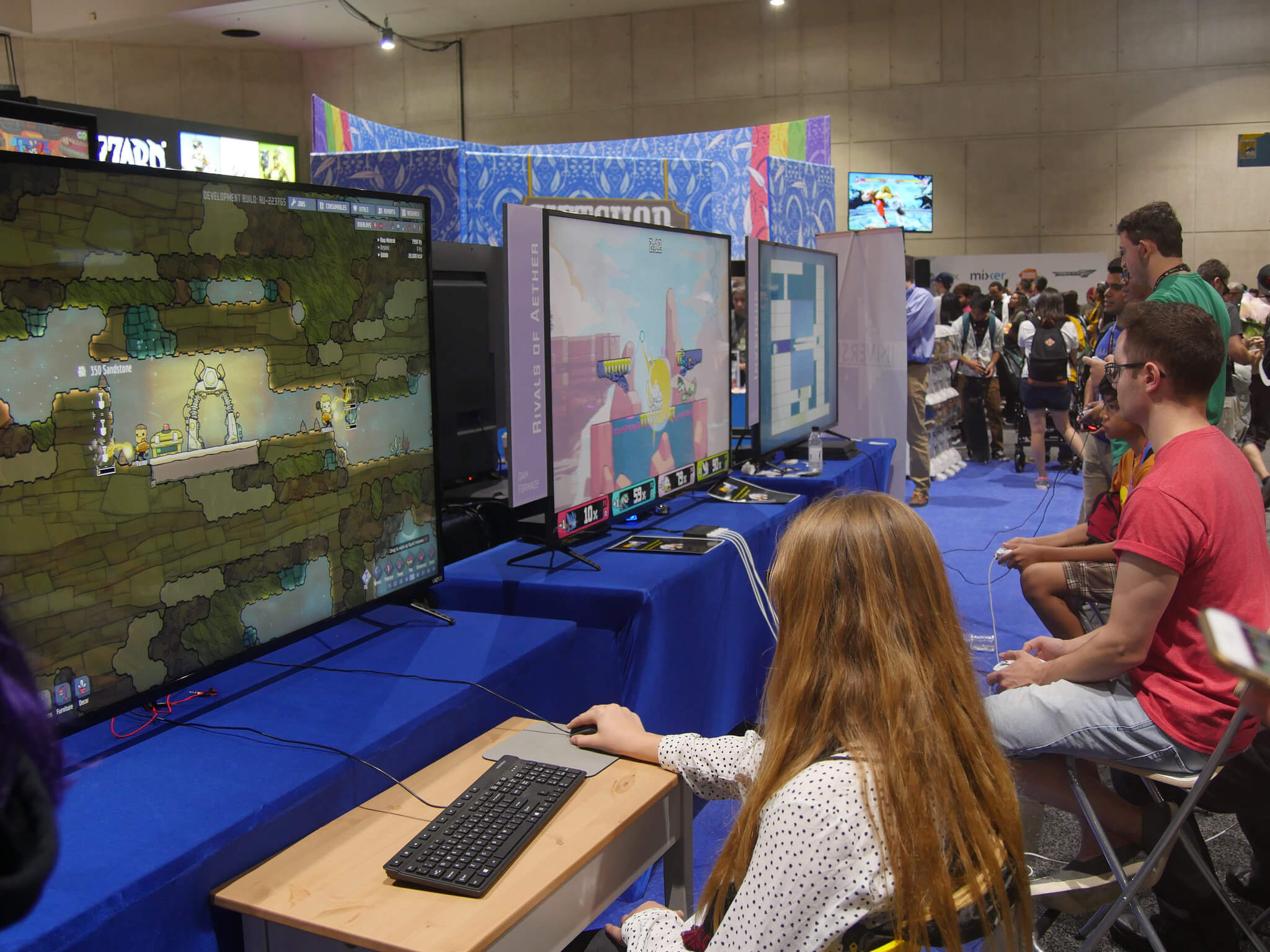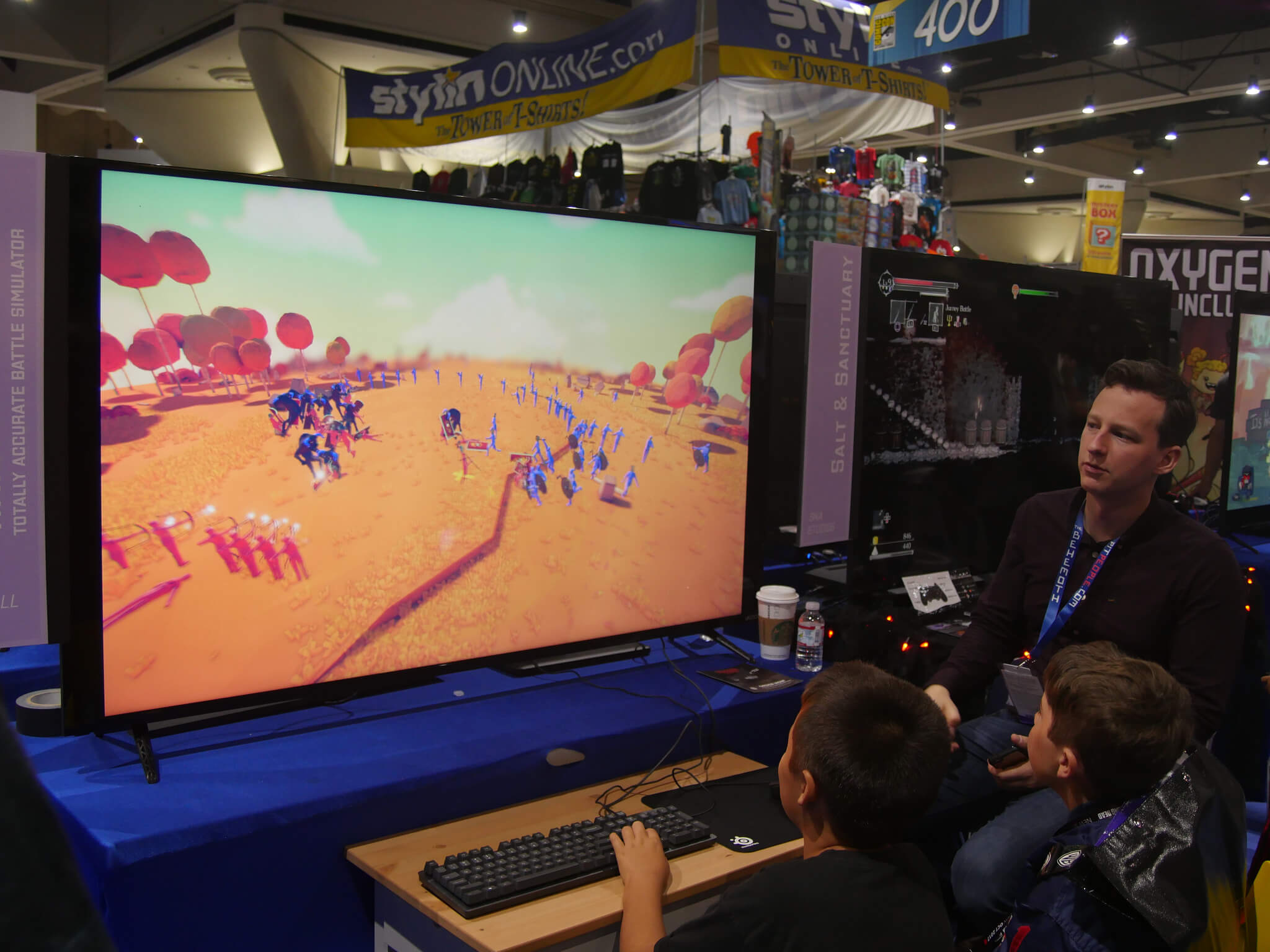 On the opposite row we have three other amazing games to try out. Right behind INVERSUS is the hilariously fun to watch "Totally Accurate Battle Simulator" (T.A.B.S.) by Landfall Games. It's a wacky physics-based tactics game. Their game is in open Alpha now and anyone can sign up on their website.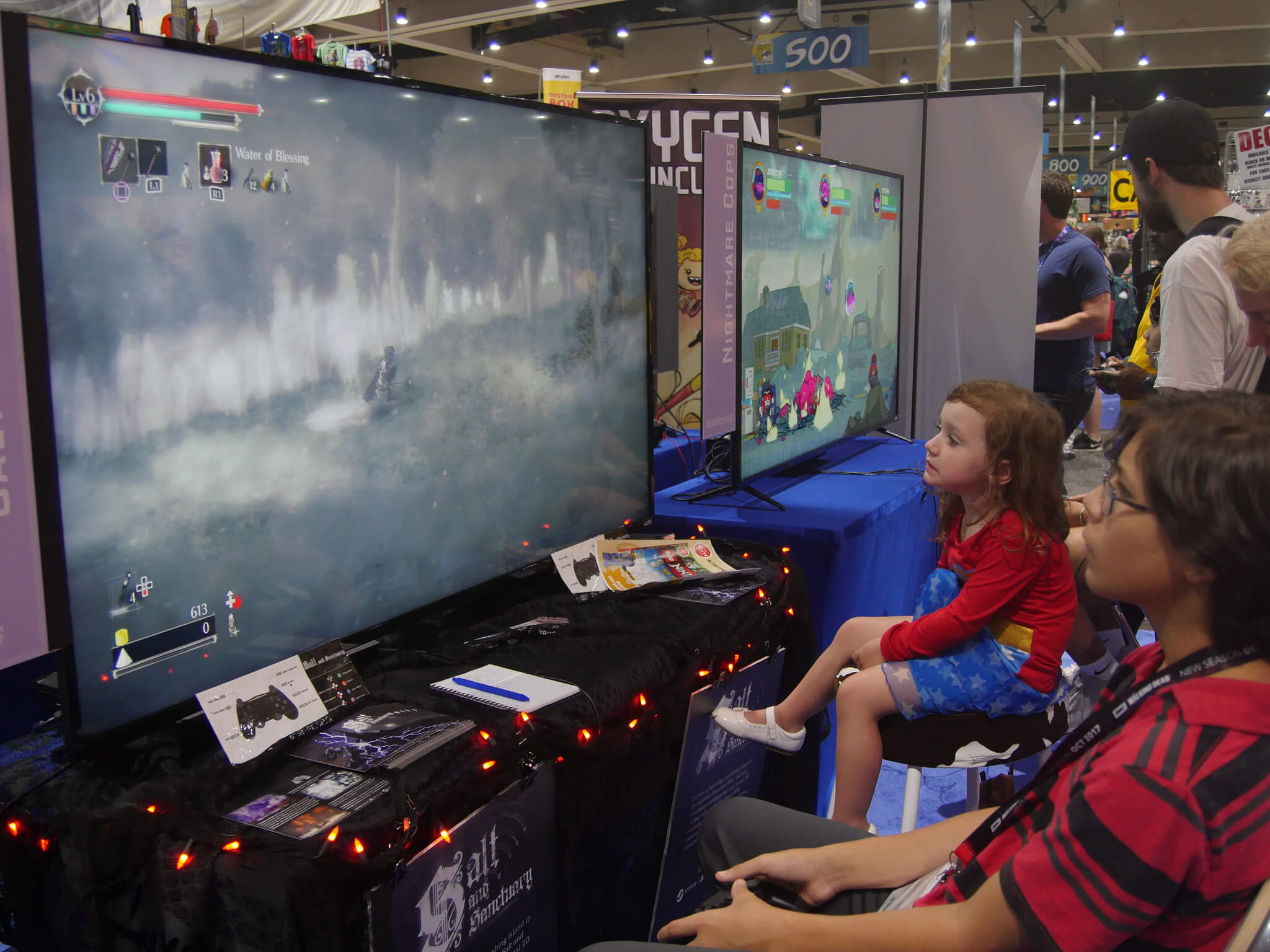 Next to T.A.B.S. is the beautiful stylized 2D action role-playing video game, Salt and Sanctuary by Ska Studios. They're showing off the full version of the game so attendees can experience as much of the game as they'd like during the show!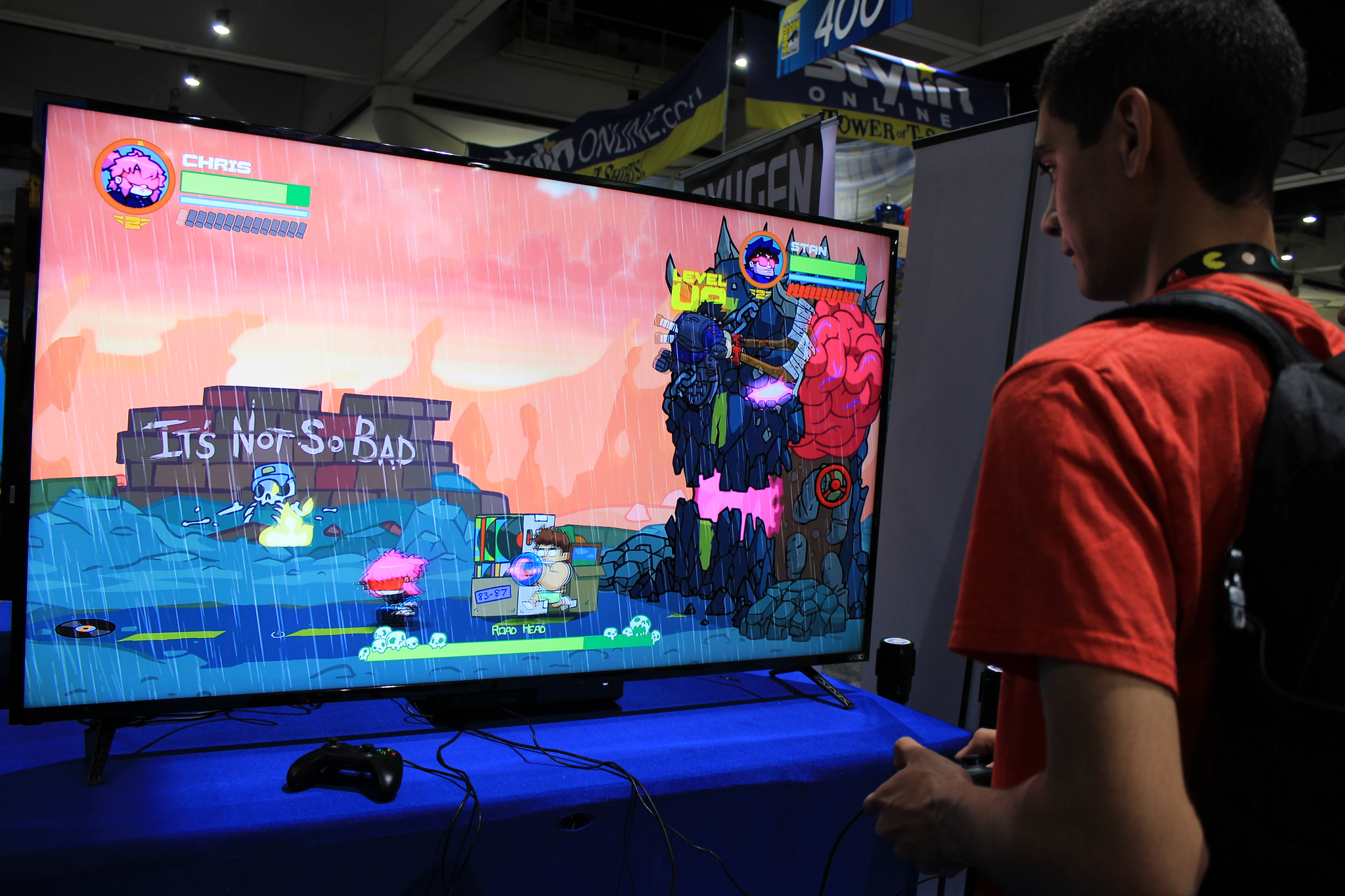 Last, but not least, of the Friends section we have the comedic run 'n brawl Nightmare Cops by Newgrounds. This is the first time the Newgrounds team has shown a demo at a public event. The demo can be played with 1-3 players.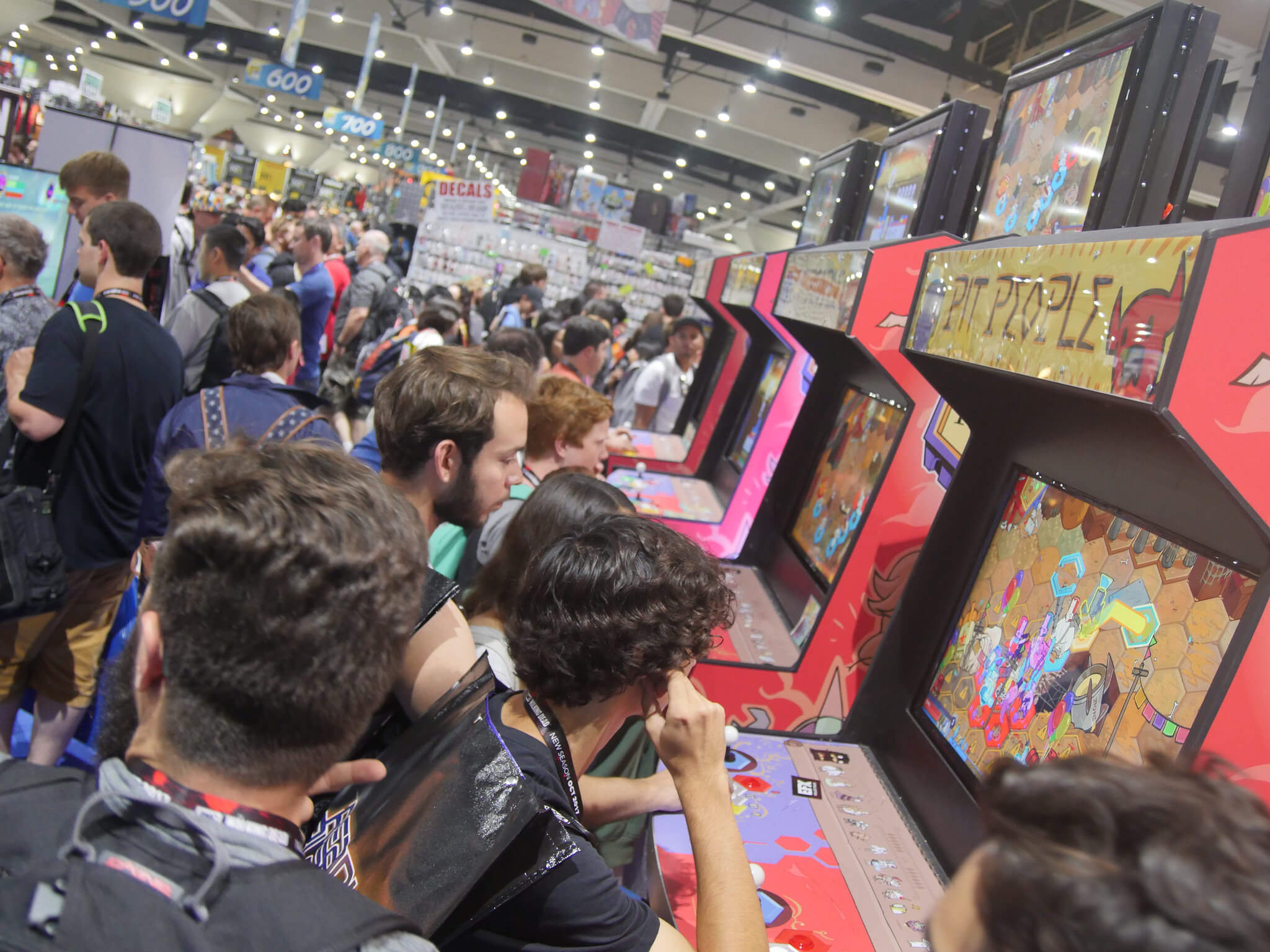 In the last row, we've got our new Pit People arcade cabinets. On two of the cabinets, you can try out the intro levels of the story in single player or 2-player co-op. On the other two, players can battle each other in PVP mode.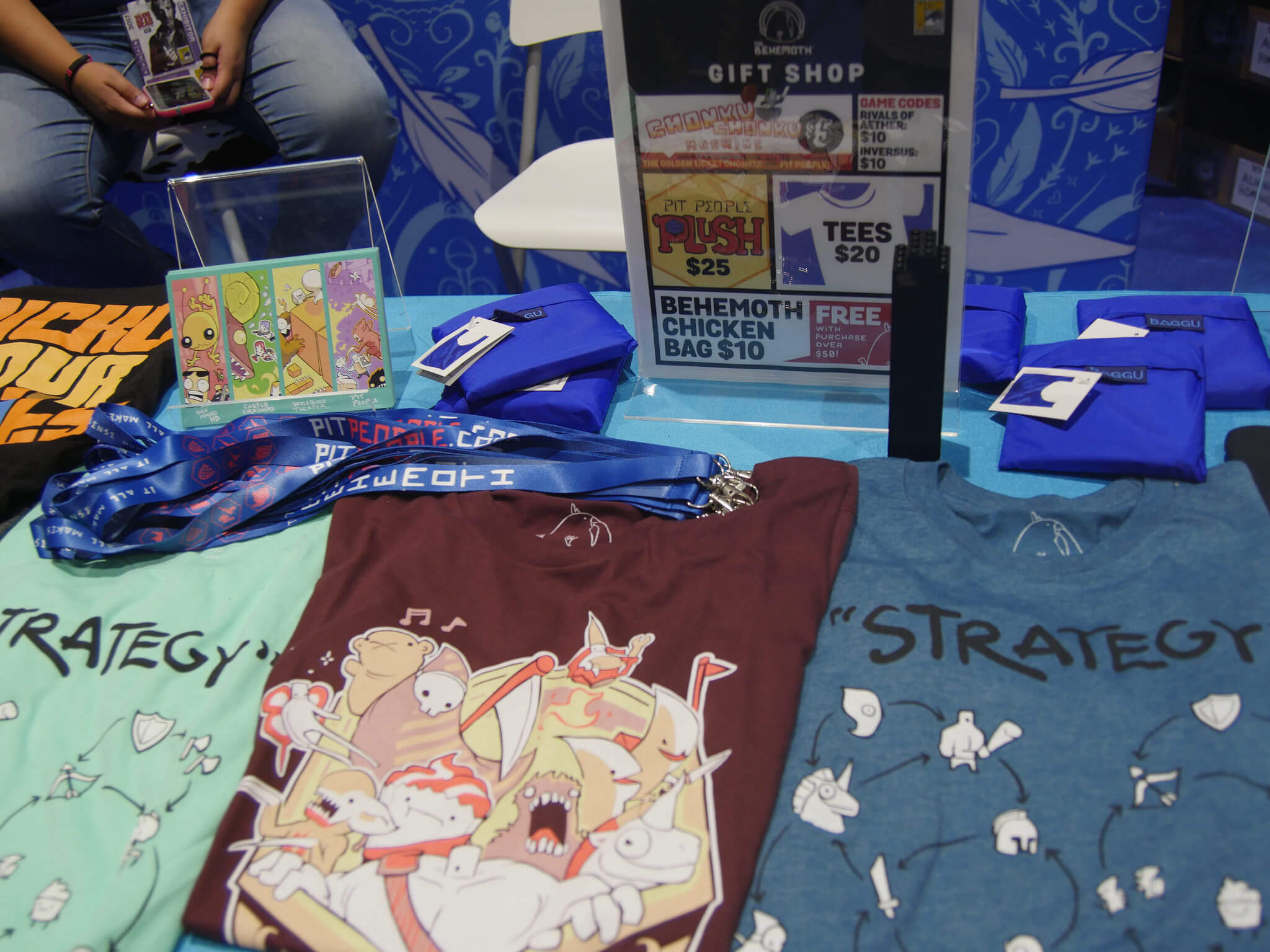 Finally, at the other edge of our booth, we have our Gift Shop with merchandise from our games as well as from a few of the guest developers.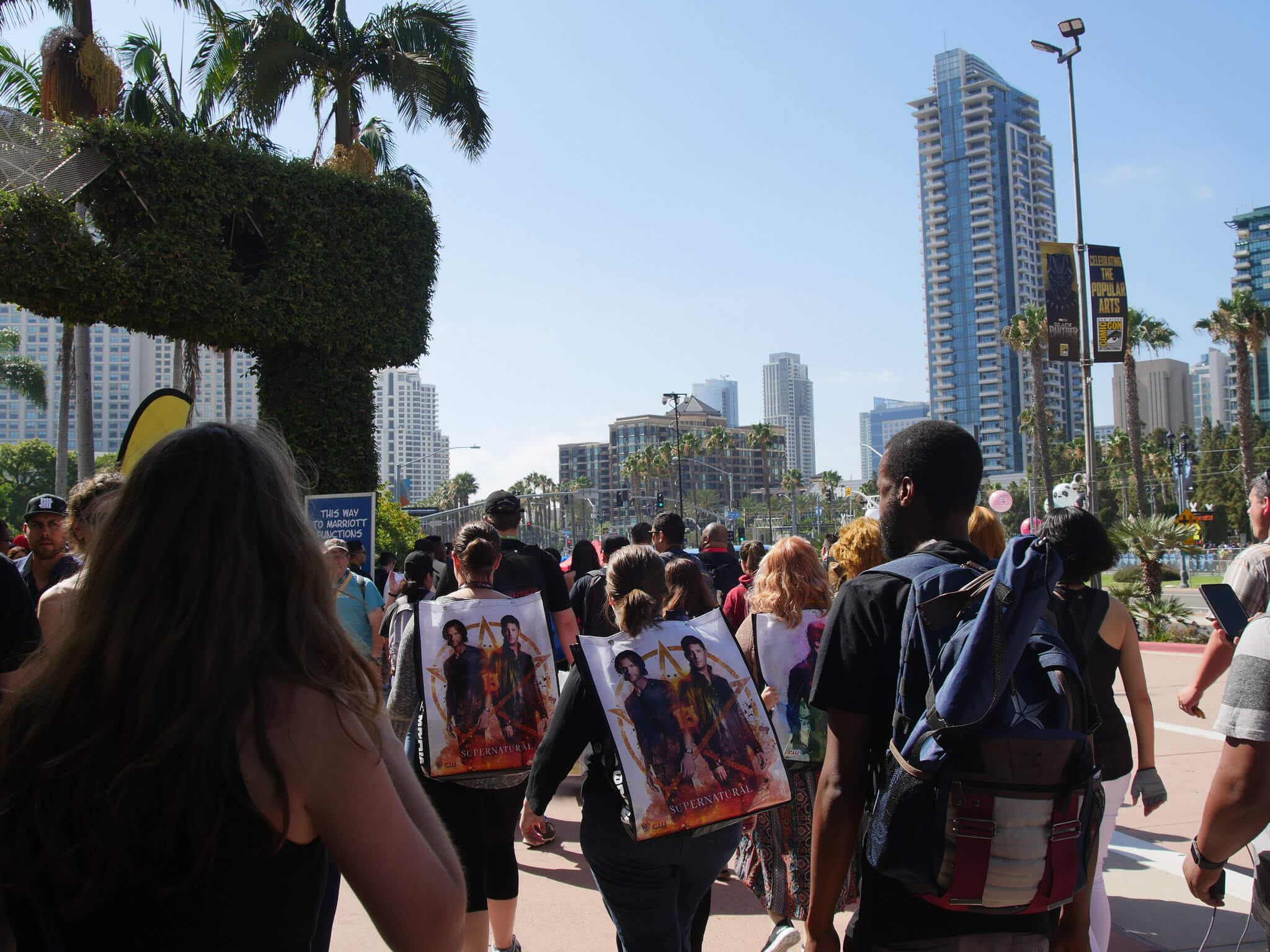 When you've had your fill of playing games and shopping, you'll head out and brave the crowds walking the streets of downtown. Thanks for stopping by!