The Year of the Rat fast approaches, and Steam's Lunar New Year Sale is here early to kick-start the celebration with great deals on games!
From January 23, 2020 to January 27, 2020 at 10 AM PT, all of The Behemoth's games will be on sale on Steam!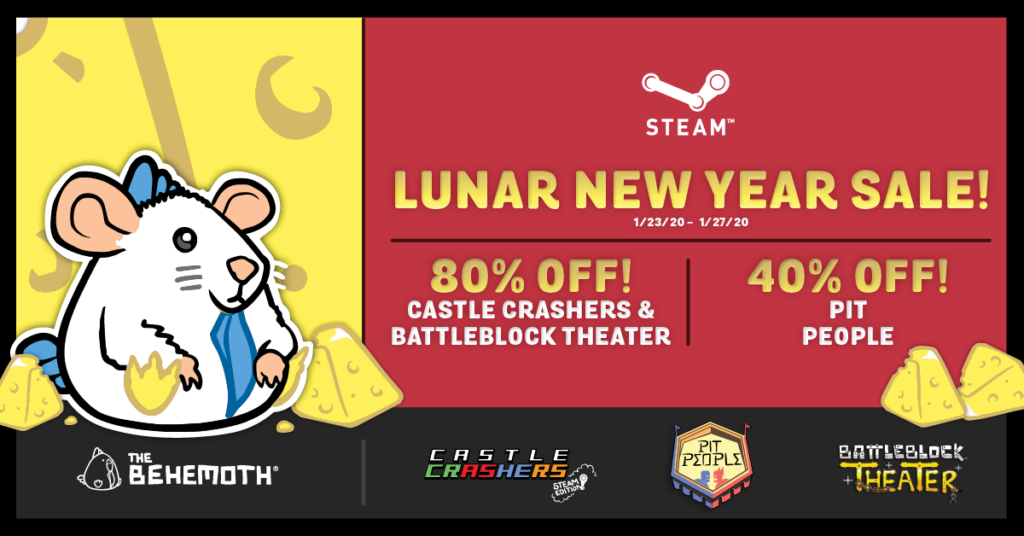 With these delicious deals, you'll be able to nab yourself (or your friends) copies of Castle Crashers and BattleBlock Theater for 80% off, and Pit People for 40% off! What better way to bring in the new year than by playing co-op games with your friends?
But as always, the sales won't last long. Remember that you only have until January 27, 2020 at 10 AM PT to get your favorite Behemoth games for extra cheap.
We hope this helps you start the new year off right! And come on, how could you say "no" to that cute little rat… chicken… creature… face?