If you don't know what Singles' Day is, it's exactly what you probably think it is — a day to celebrate being a single (and unwilling to mingle).
The perfect way to celebrate being by yourself is by treating yourself, and also not leaving the house and instead filling that void in your heart with some good ol' fashioned video games. Lucky for you, we have everything you need to do just that!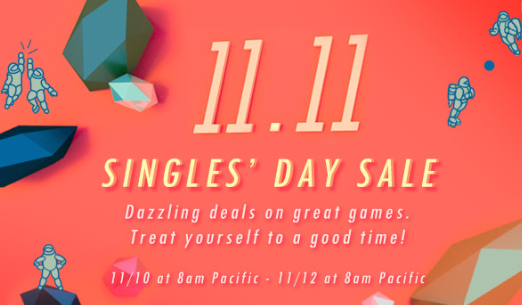 From Sunday, November 10th at 8 AM PT through Tuesday, November 12th at 8 AM PT, all Behemoth games will be on sale! Grab Castle Crashers or BattleBlock Theater for 80% off, and Pit People for 40% off, and make a new game your perfect match.
We normally encourage our players to go for gold in co-op, but hey! There's nothing wrong with taking a little extra time for you, yourself, and you. Happy Singles' Day!