On November 21st, Alien Hominid HD turns 16 years old! It's been quite a ride, so it's only natural we come together to celebrate our first game baby's sweet 16. Of course we're throwing a digital party, and of course you're invited!

Join us for a Discord party, merch sales, and shared fun facts and history of the game. No need to RSVP!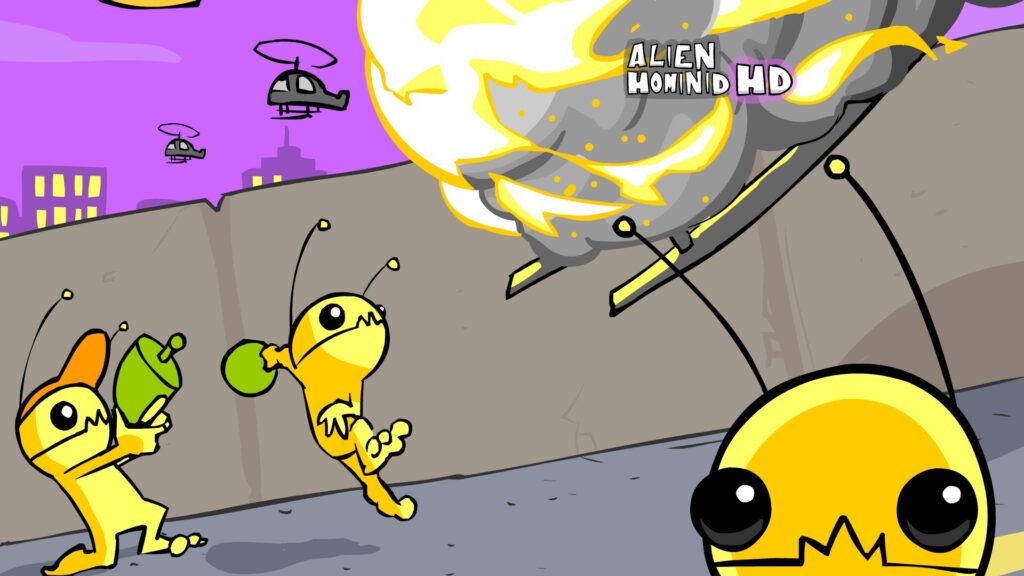 Our Discord birthday party will begin at 11 AM PT over at discord.gg/thebehemoth. Much like our PAX Online booth hours, staff will be hopping into voice chat for about an hour to tell stories about Alien Hominid and reminisce over the last 16 years (and before).
Be sure to also follow our social media channels for all sorts of fun videos sharing tidbits of Alien Hominid history. You might just learn something new!
But that's not all! Starting on November 21st, all Alien merchandise will also be on sale in our online store.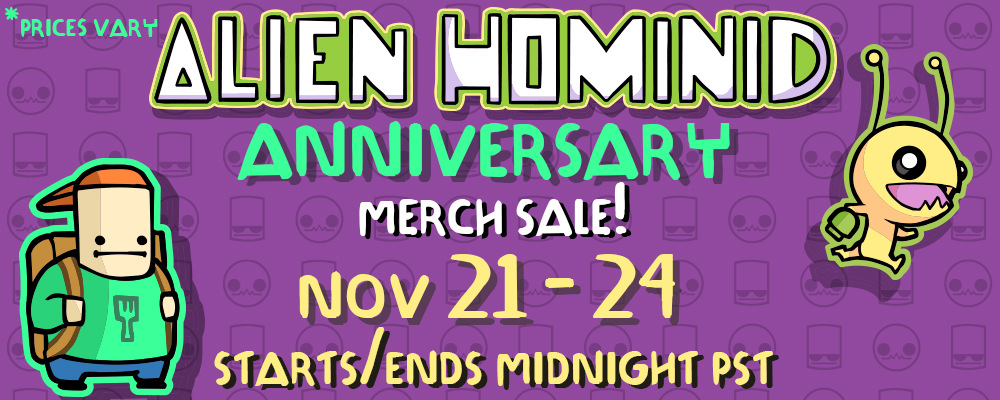 Be sure to keep an eye out as well, because there might even be some new Alien artifacts available in the shop. This sale ends on November 24th, so get your extraterrestrial goods before the deals return to the mothership!
And of course, if you need more activities you can always make an Alien Hominid head. Yup, you read that right. Though candy storing season is over, this Alien head would still be a fine centerpiece for your table!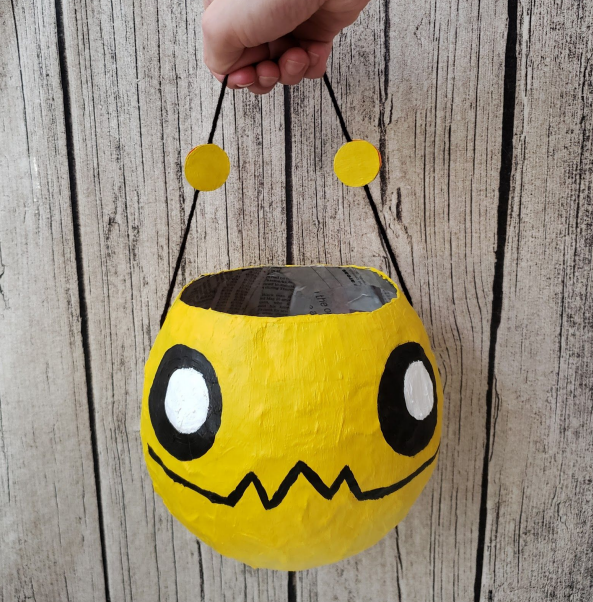 Learn how to do this DIY craft with instructions from our very own plushsmith right here.
Happy Birthday Alien Hominid!! We can't wait to celebrate with you!