Get your creative juices flowing because we have another contest this month for you talented artist out there!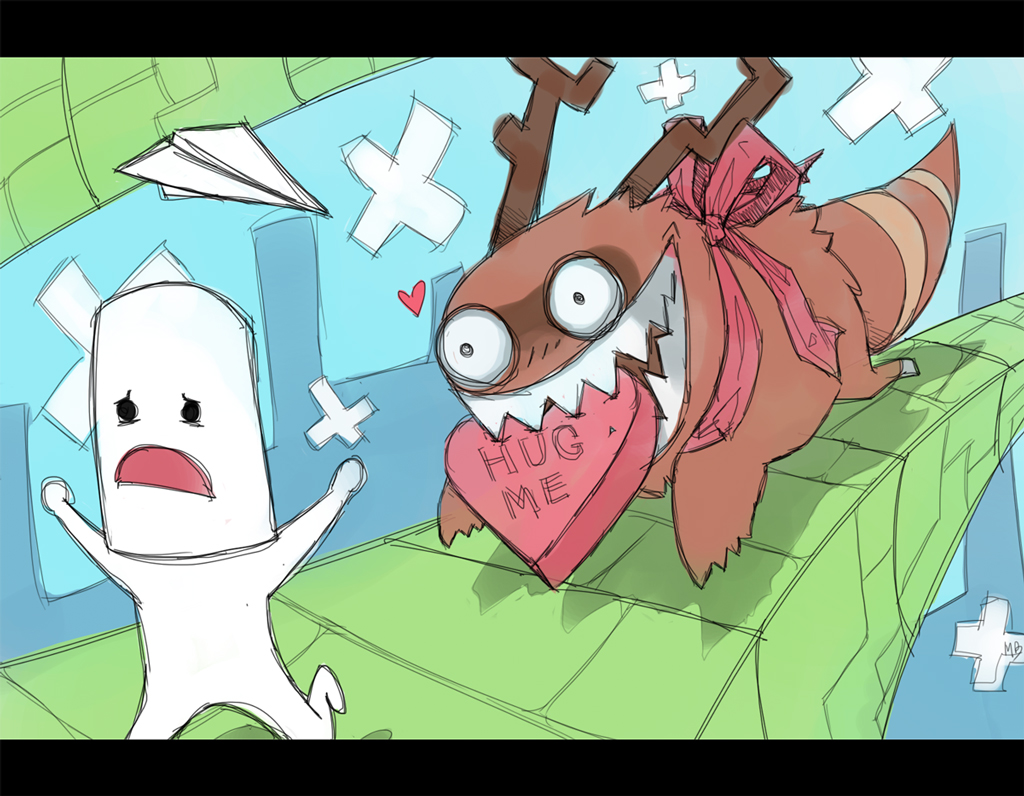 Rules:
-Limit to 1 entry per person, per day
-Must include at least 1 character from one of our games and follow the theme.
-Can be a painting, sculpture, 3D modeling, crafts, digital artwork, etc. (excludes costumes since we have a Halloween contest in October)
-Photos and videos (under 30 seconds) will be accepted.
-Must be your own unique creation.
-Family friendly entries only (NSFW posts will be disqualified)
-Entrant must be at least age 18+ or have parental/guardian consent to submit fan art.
Entry:
-Submissions will be accepted until 12:00PM PST on February 15, 2018. (We check each submission before posting it in the gallery to make sure it's family friendly. Please allow up to 24 hours for it to be reviewed and posted)
-Submit using the form above or post on Twitter or Instagram using #BehemothFanArt (Be sure the post is public so we can see it)
Prizes:
We'll choose 3 winners based on their creativity, effort, and use of the theme. Audiences can start voting on their favorite entries and the top entry will also be selected as a winner of the Audience Pick. So there will be a total of 4 winners who will get the following prizes:
-Choice of Plush (Cupcake or Rainbow Horse)
-Choice of game code (Any of the games we have available for Steam, Xbox One, Xbox 360, or PS3 North America)
-Pink Knight Keychain
Winner must be okay with prize arriving up to 2 weeks after winners have been announced.
Voting:
While the Gallery will be open to view from the start of the contest, the voting period doesn't begin until after we've closed the entry period. The voting period will take place from February 15, 2018 – February 19, 2018 at 12:00PM PST. The entry with the highest number of votes will get the Audience Pick award and will also get a prize pack.
Announcement:
The staff picked winners and Audience Pick winner will be announced on our Behemoth Blog on February 19, 2018. The winner's names or social handles will be displayed on the blog alongside their work.