San Diego Comic Con had its Day 0 last night where some attendees were able to preview the expo floor in four short hours. Here's a look at our booth: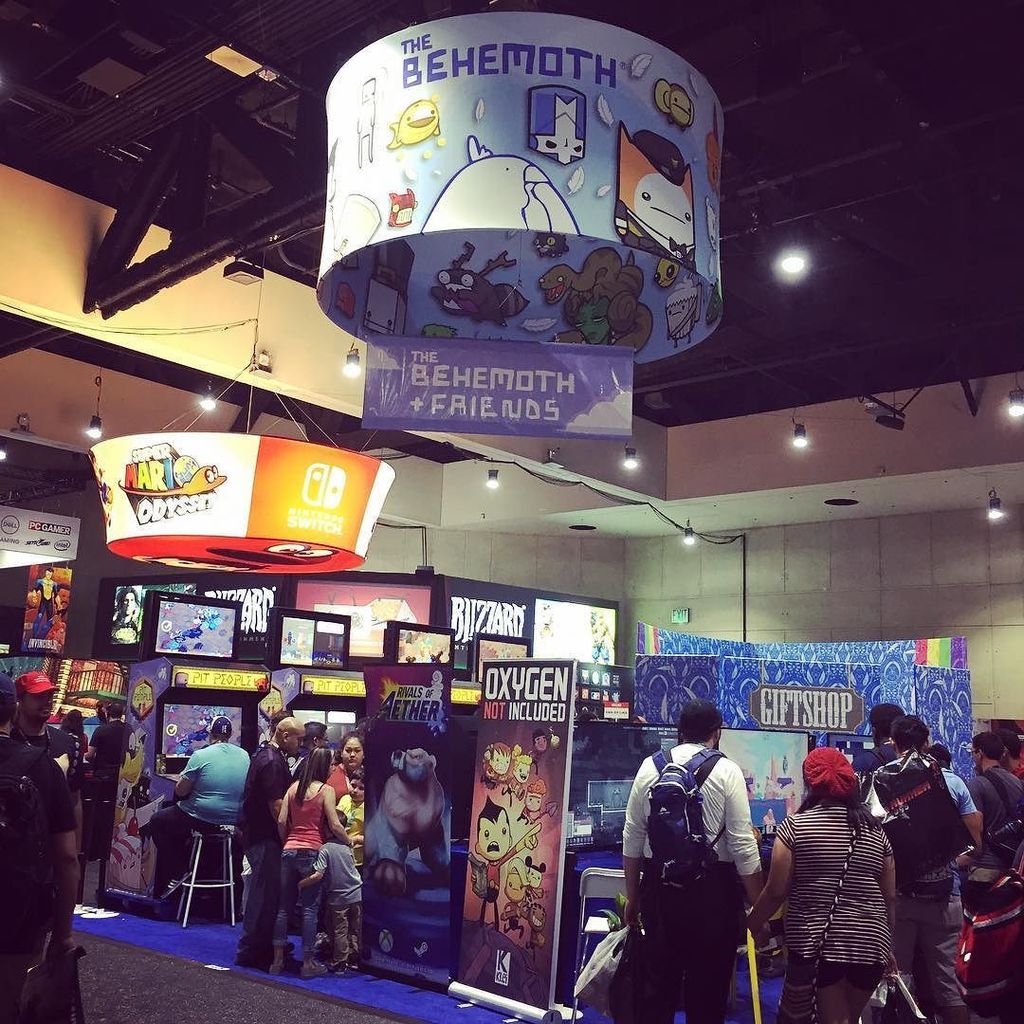 As you can see, we've invited 6 developer friends to show off the following titles:
Nightmare Cops – by Newgrounds
Oxygen Not Included – by Klei
Salt & Sanctuary – by Ska Studios
Totally Accurate Battle Simulator – by Landfall Games
Rivals of Aether – by Dan Fornace
Inversus – by Hypersect
You can play their demos at our booth in addition to our latest game in development, Pit People!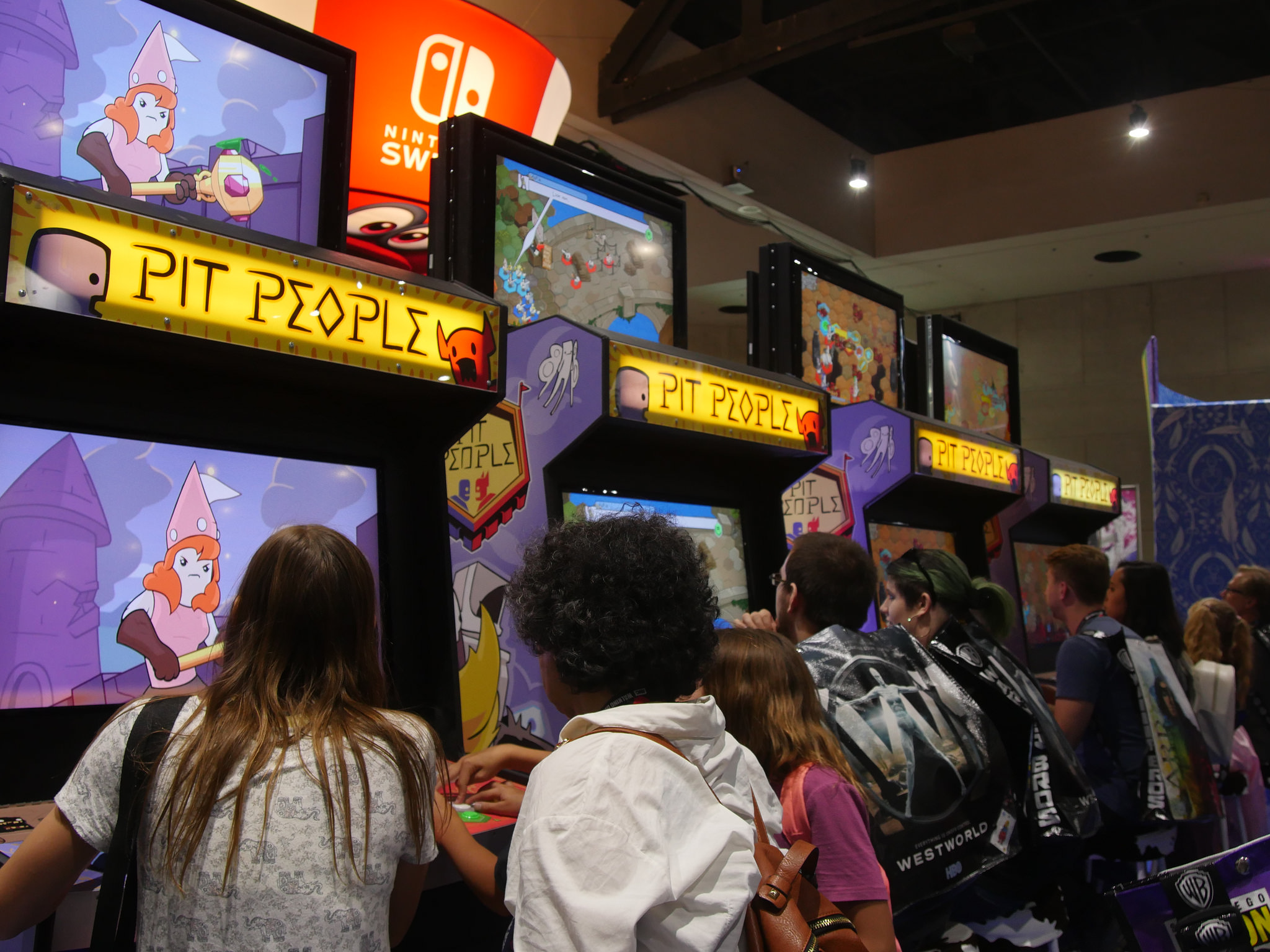 These Pit People arcade cabinets are also new to San Diego Comic Con! The two arcade cabinets on the left are showing of the tutorial levels and the two on the right are for 1v1 fights in the Pit.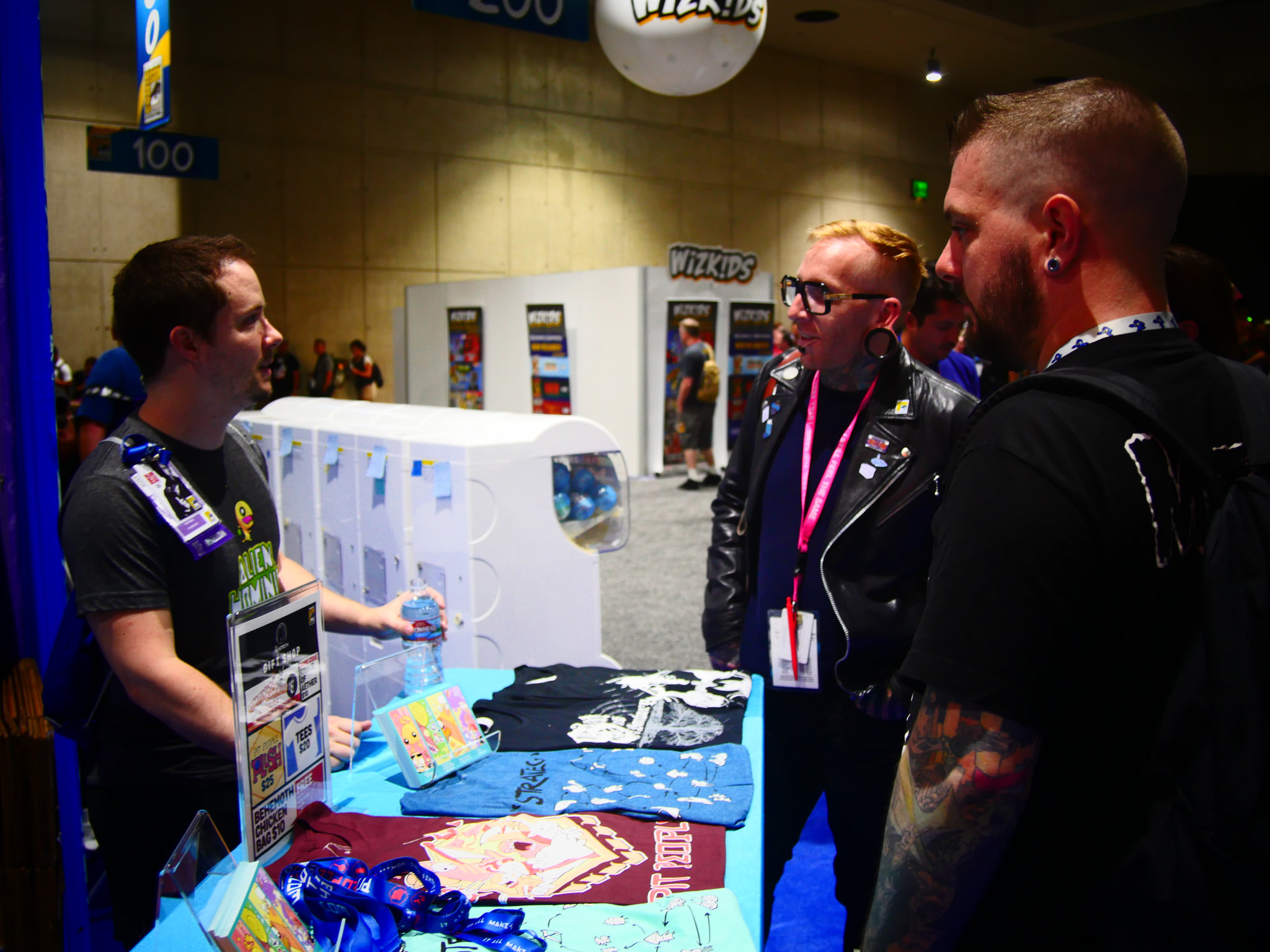 We've also brought in a selection of merch to our Gift Shop at the back of the booth. We've got t-shirts, we've got plushies, and we've got Chonku Chonku!!!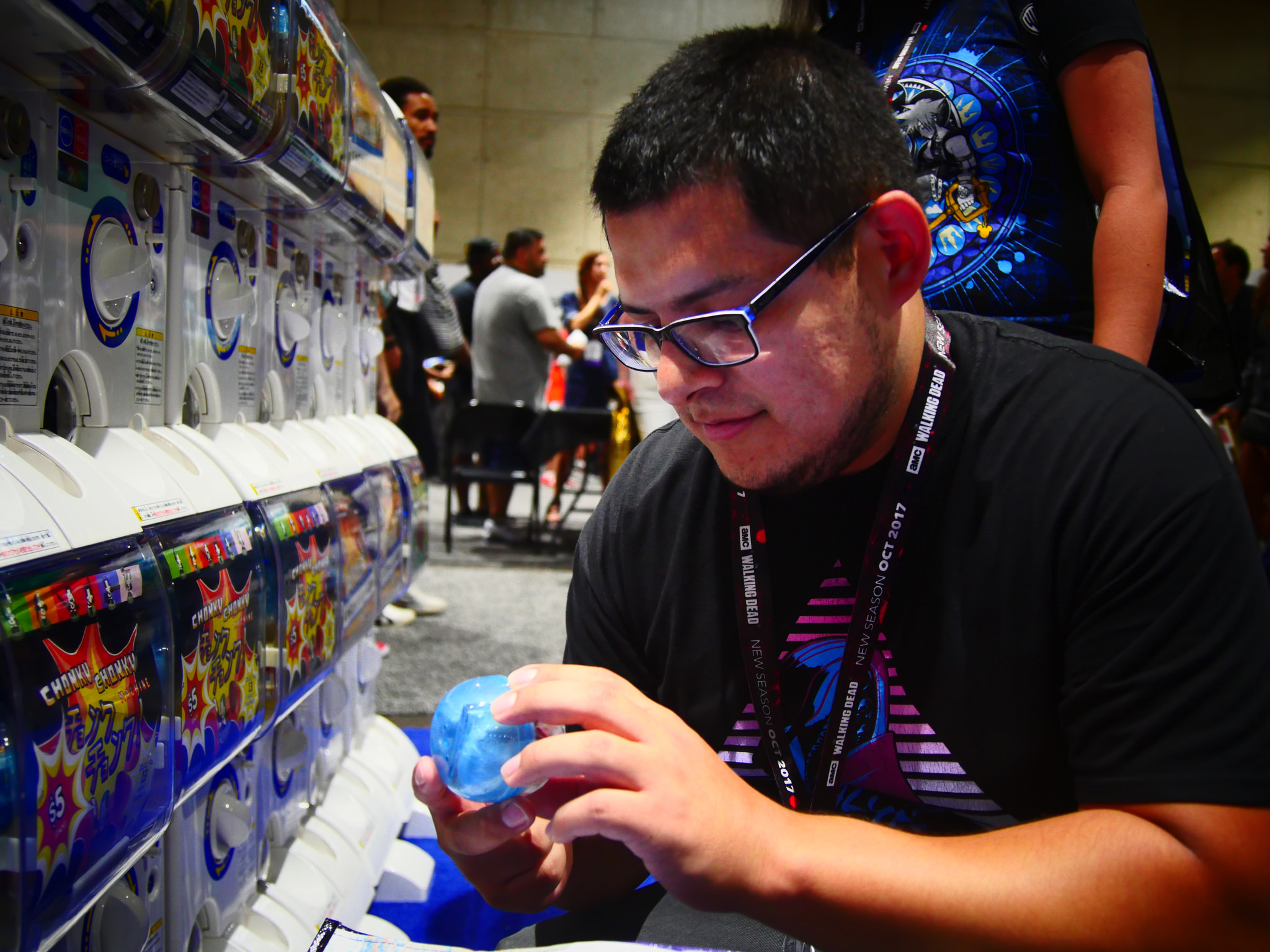 On Preview Night, we did a Facebook live stream towards the end of the night. If you missed it, the archived video is up on our Facebook page or you can see it here:
Just like last year, we're next to the Capcom booth and Nintendo booth in the Exhibit Hall so be sure to stop by if you're at the show!