Pit People Update 4: Vibrant Villains has launched on both Xbox One Game Preview and Steam Early Access!

There are new story missions, 2 new multi-part city quests, and a whole new world map with 15 new bonus missions. With everything combined, players can expect at least another 5 hours of gameplay!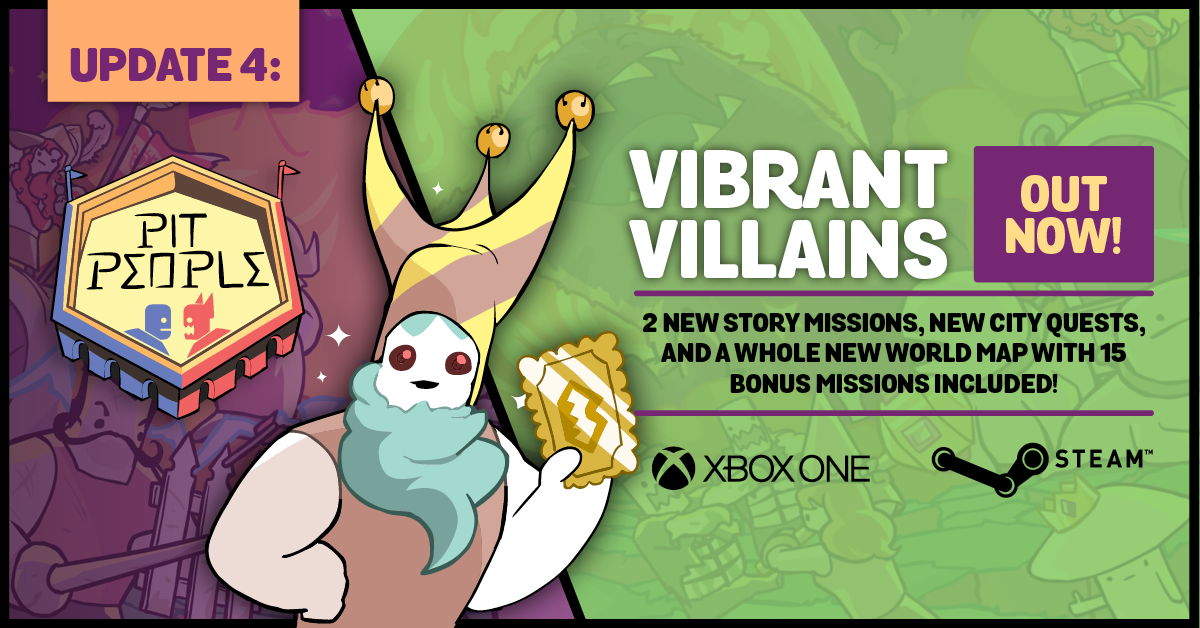 We also have several other improvements to the game. See the full change list HERE.
Steam Summer Sale


From June 22, 2017 to July 5, 2017, all of our Steam games are on sale during the Steam Summer Sale! Pit People Steam will be discounted at 20% OFF the Early Access price (which means it's actually 40% OFF the full release price point!)
Pit People Merch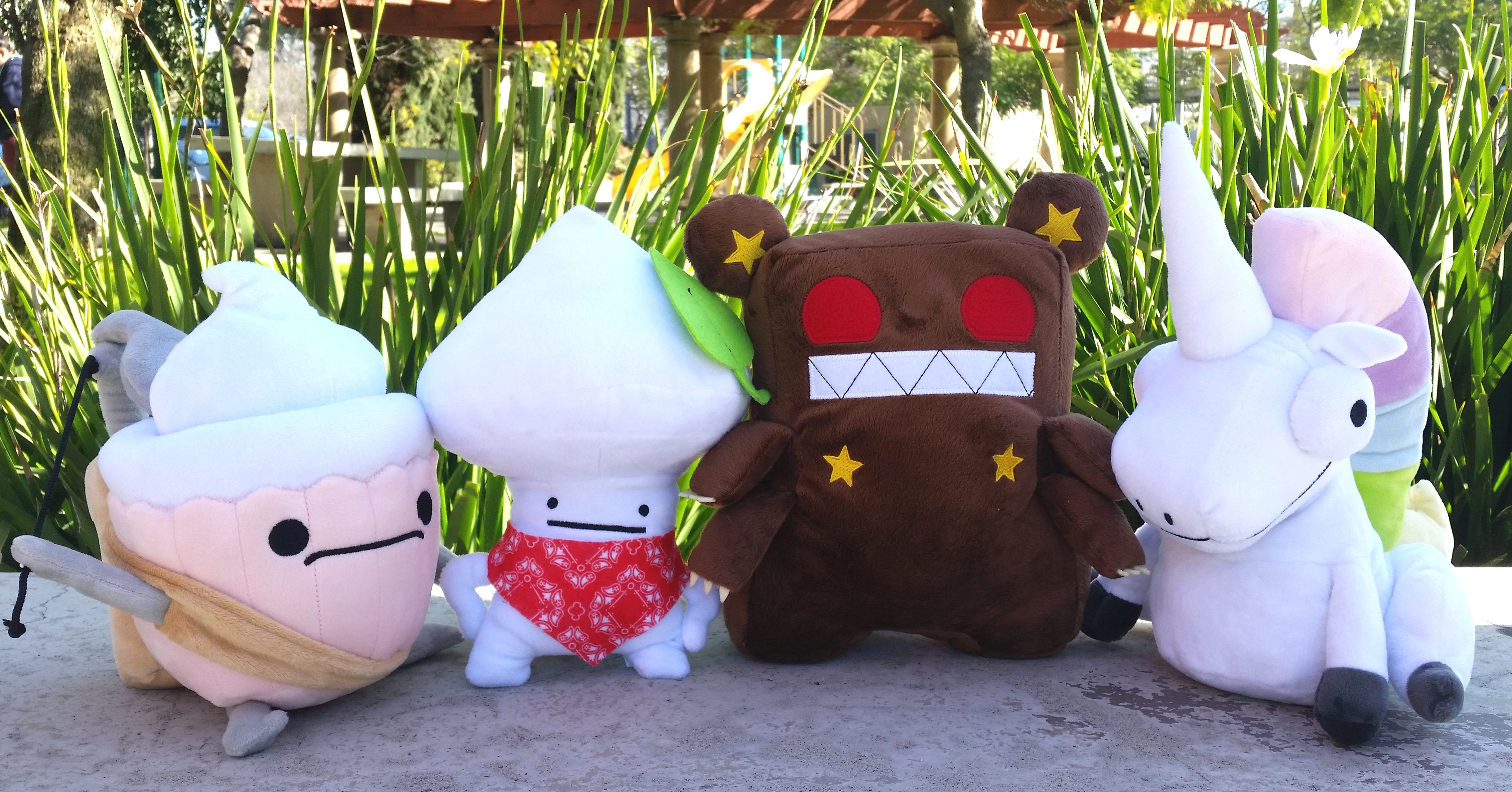 Today is also our launch of the Pit People Plushies in our online store! Get a Cupcake, Space Bear, Mushroom, or Rainbow Horse plush for $25 (before shipping) and cuddle with your new buddy while you strategize in the Pit.
Developer AMA on the Xbox One subreddit
Join us June 26th @ 11AM PDT / 19:00 BST for our first developer AMA on the Xbox One subreddit! Post your questions and give us your feedback on the latest update of Pit People!
(No direct link available at this time, but we'll be sure to post it once it's up)