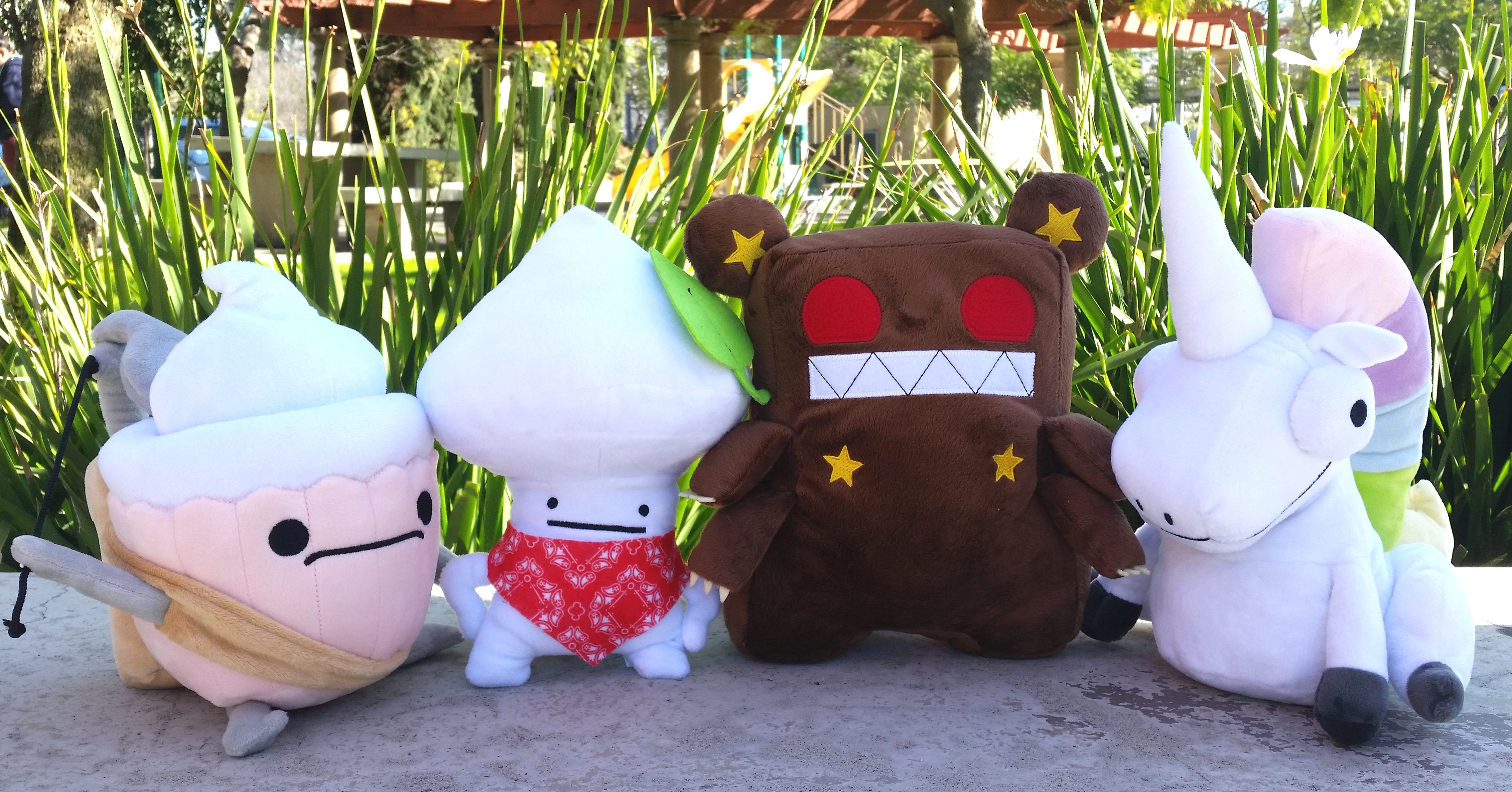 2017 is going to be a year filled with Pit People and PAX East is just one of many events we'll have centered around our fast-paced, turn-based, co-op adventure! At PAX East Booth #14005, we're bringing you daily Pit People Tournaments and lots of new Pit People merch. See the MEGA MERCH list below:
All New Pit People Plushies Designed by Anna the Red
Our Plushsmith, Anna the Red, has been hard at work the past year refining the designs of our latest plushies. She created all the prototypes with her own hands and worked with the manufacturer so that we could have these four delightfully plush Pit People fighters! They are making their big debut at PAX East 2017!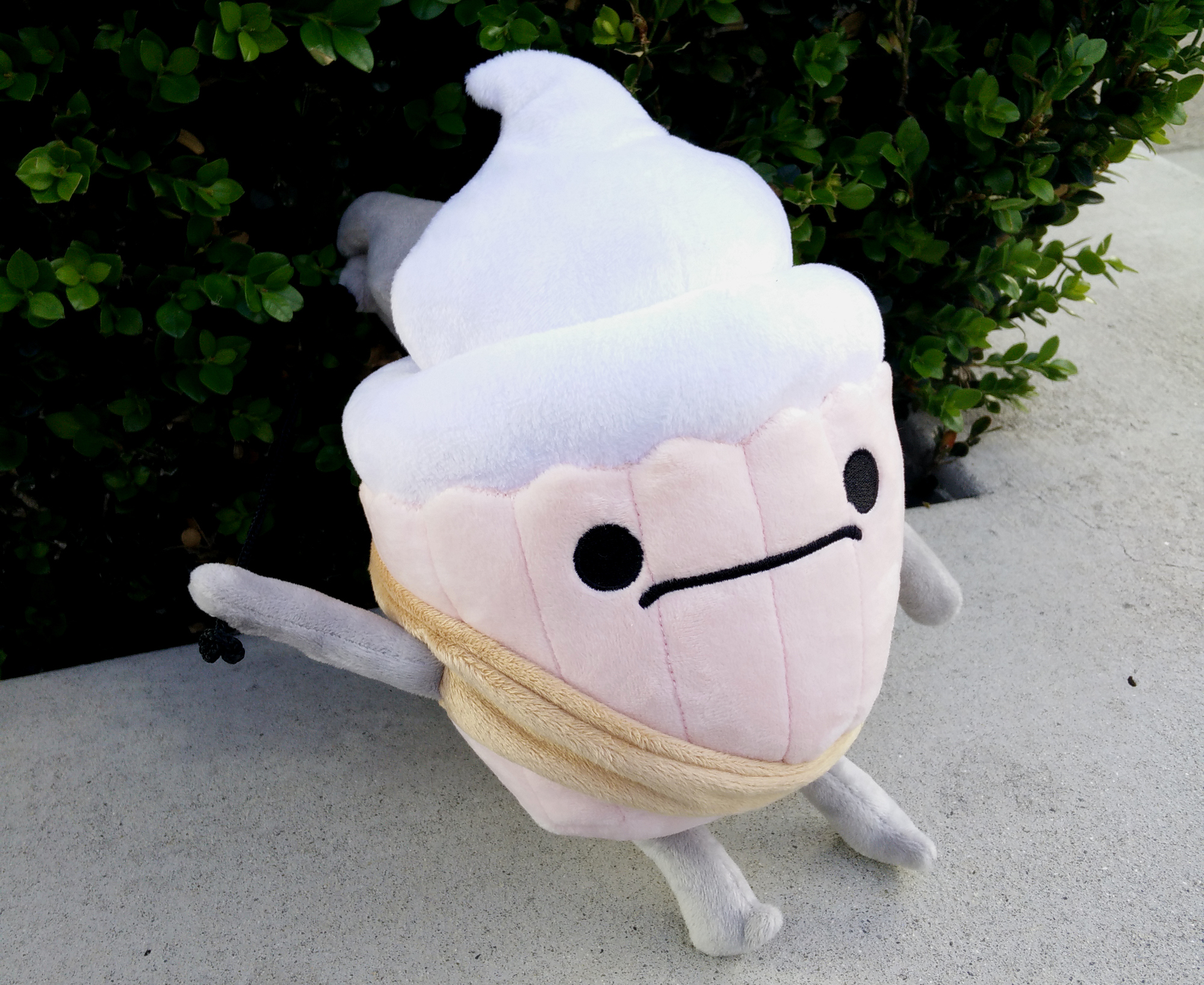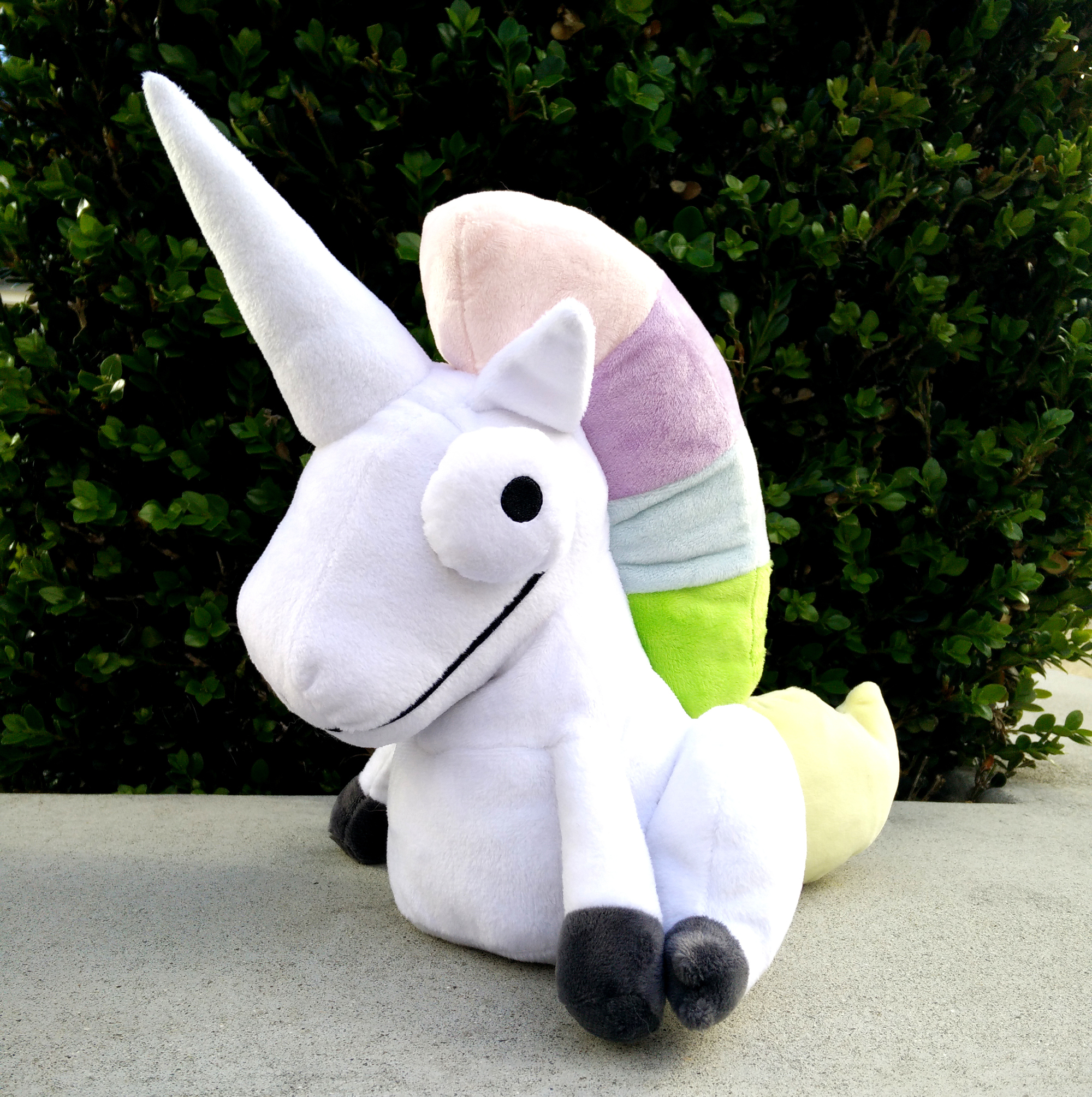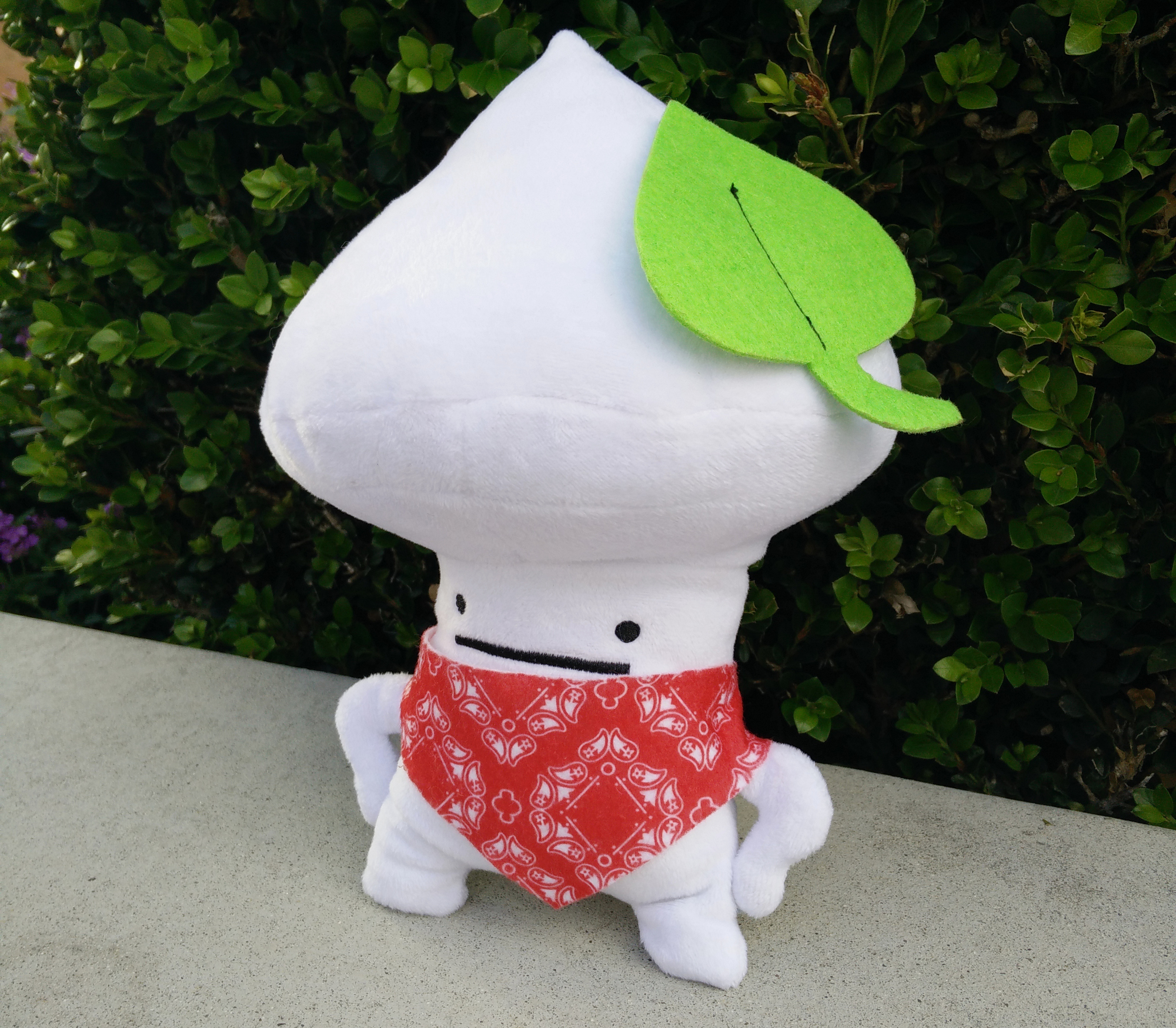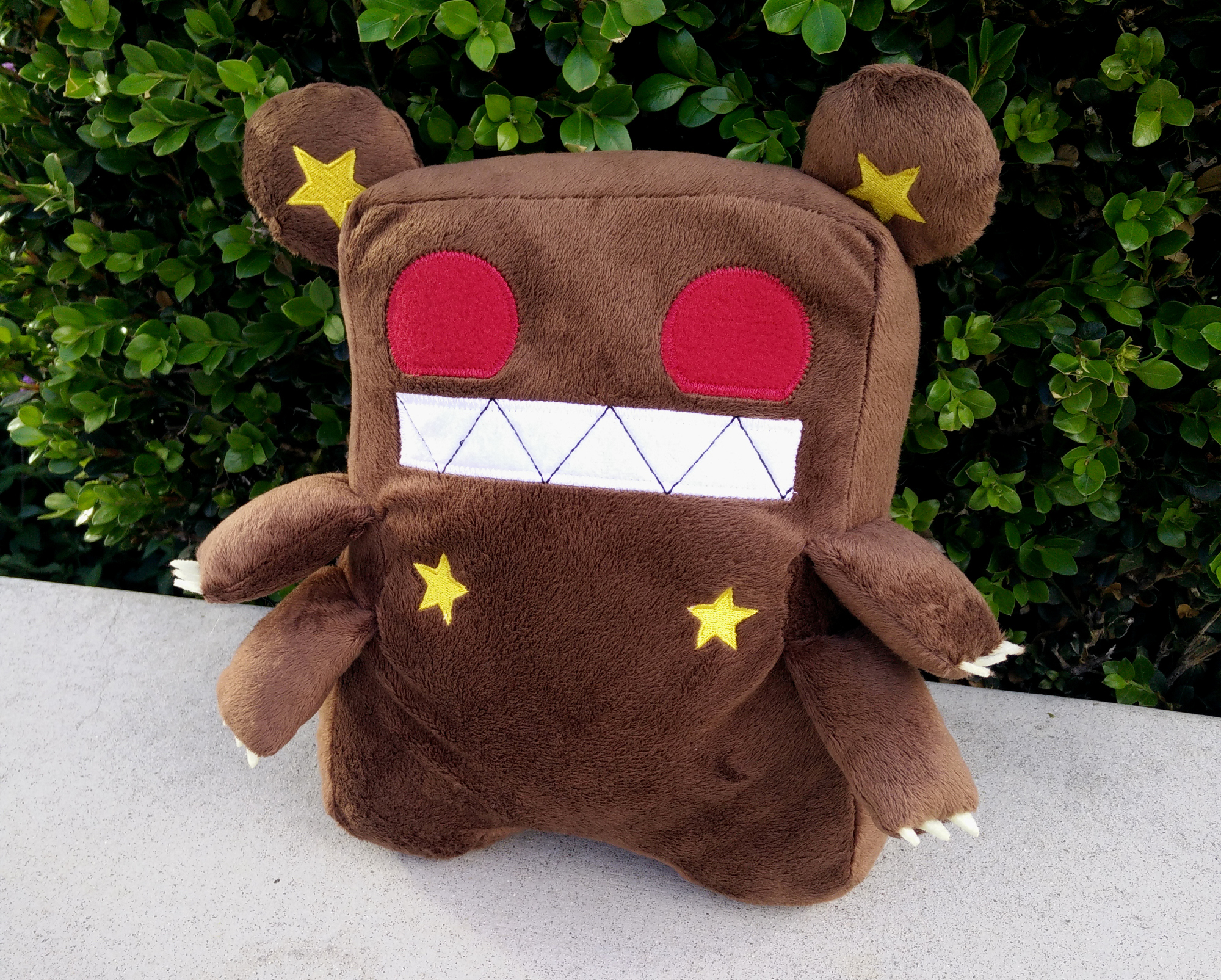 All New T-Shirt Designs
All t-shirts sold at our booth will be limited quantity while supplies last. The full list can be found at our booth Gift Shop, but here are a few new designs we can't wait until the expo to show you: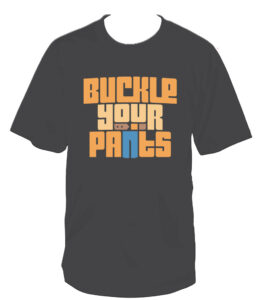 Buckle Your Pants Tee
This design was inspired by the song in BattleBlock Theater, which was actually inspired by a belt buckle design during our Kickstarter for the Necromancer figurine. Who knew one night of belt buckle creation would lead to so many other creative works?
The Buckle Your Pants song was written by Will Stamper, narrator in BattleBlock Theater & Pit People, and Dan Paladin, co-founder and Art Director for Behemoth. This tee was also designed by Mr. Will Stamper! (He is indeed a talented fellow!)
Get this t-shirt while supplies last, because singing it in your head is not enough!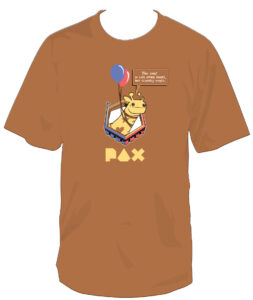 PAX East 2017 Exclusive Tee
(Click image to see larger version)
Our PAX East 2017 exclusive tee features the ever-wise and omniscient Speckled Horse from Pit People!
This shirt is UNLIKE our other t-shirts because it'll only be sold at this show so we have very limited quantities.
Make sure you get one in your size before we run out!


Pit People Pullover Hoodie
We snuck this new hoodie into our online store at the end of last year, but this is the first time we're bringing it to our expo Gift Shop.
This pullover hoodie features several of our creature fighter types in Pit People.
Stay warm this winter with your very own Pit People Fighter pullover hoodie!

The Strategy tee design debuted at PAX West 2016, but this bold and bright blue version is super-duper new and never before sold until now.
What fighter is weak against the explosive fiery blasts made by Pixies?
What do mallets work well against?
Show off your Pit People knowledge with this t-shirt!

All New Pinny Arcade Pins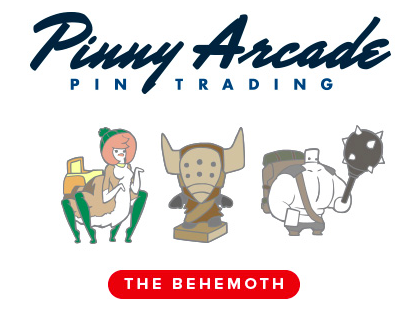 It's become our tradition to take part in Pinny Arcade at every PAX we attend — this PAX East is no exception. We've created 3 new pins which will be blind-boxed in our Chonku Chonku capsule machines! Series 8 pins will also be joined by Chonku Chonku machines containing pins from Series 4, Series 5, and Series 6. You'll also have a chance to get the commemorative Behemoth Chicken Foot pin from Series 7, which you can buy directly from the Gift Shop or our dedicated Chonku Chonku attendant. That means there are 17 possible pins to collect!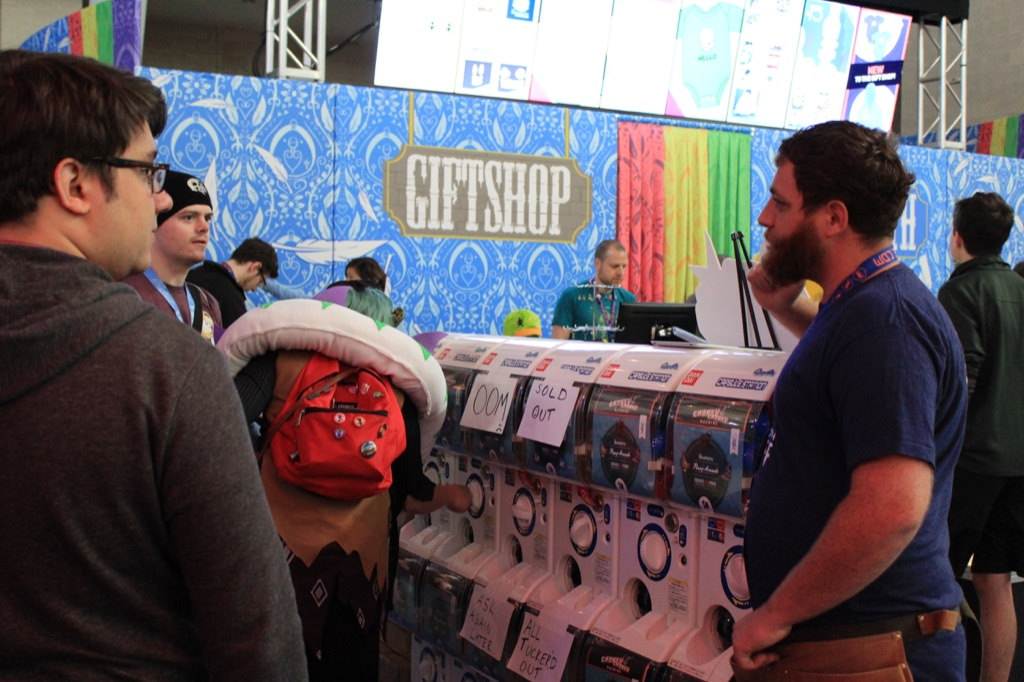 We've only made a limited number of each Series though, so get them before they sell out!

The Return of the Castle Crashers Knights Mini-Figurines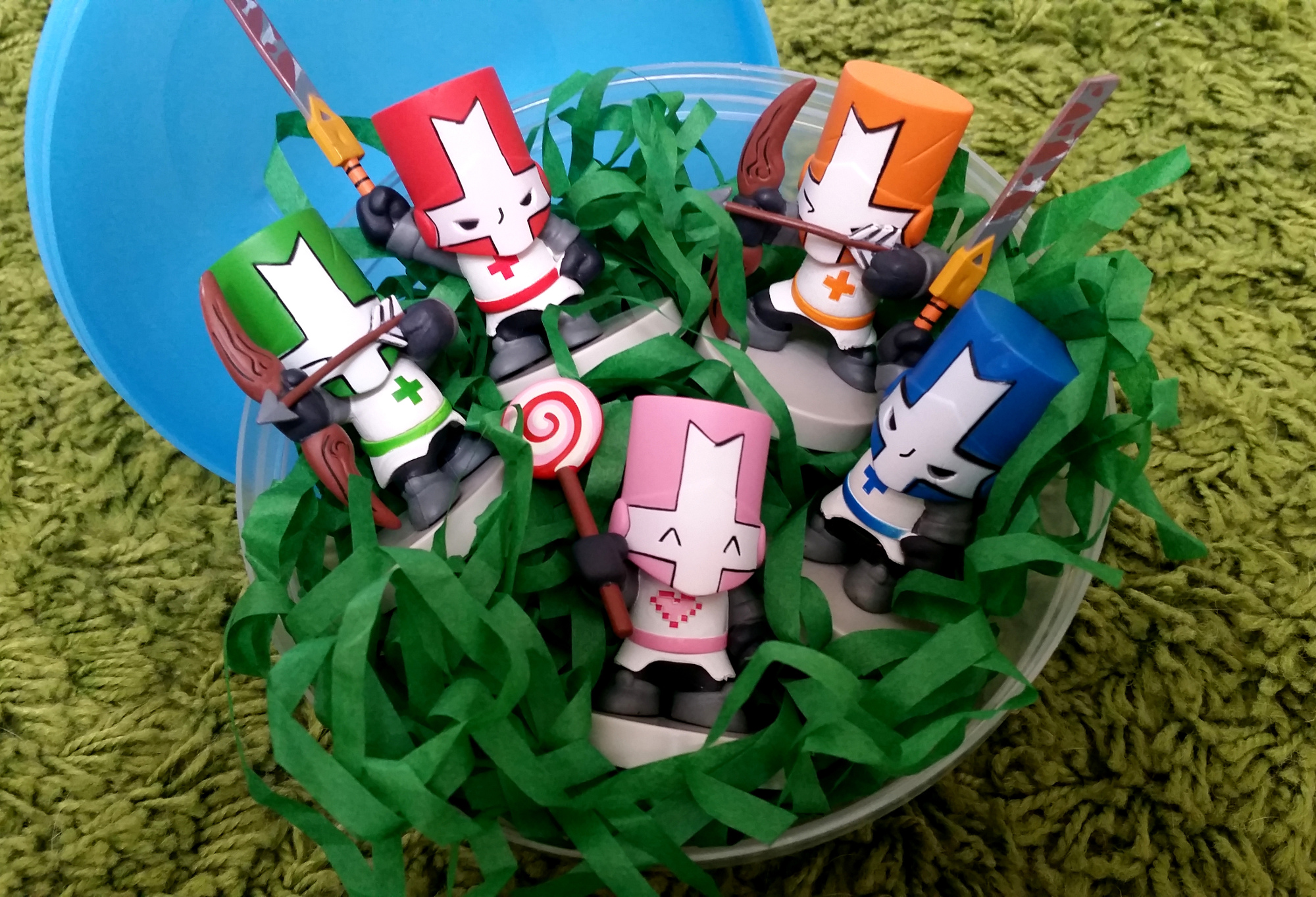 Back by popular demand, our Castle Crashers mini-figurines will be in Chonku Chonku machines next to our Pinny Arcade machines.
Buy a token for the machine, spin the wheel on the machine, listen to that chonku-chonku sound, and watch a capsule pop out with either a Green Knight, Red Knight, Orange Knight, Blue Knight, or Pink Knight!
[Edit: 3/3/2017] Added Series 8 pin image