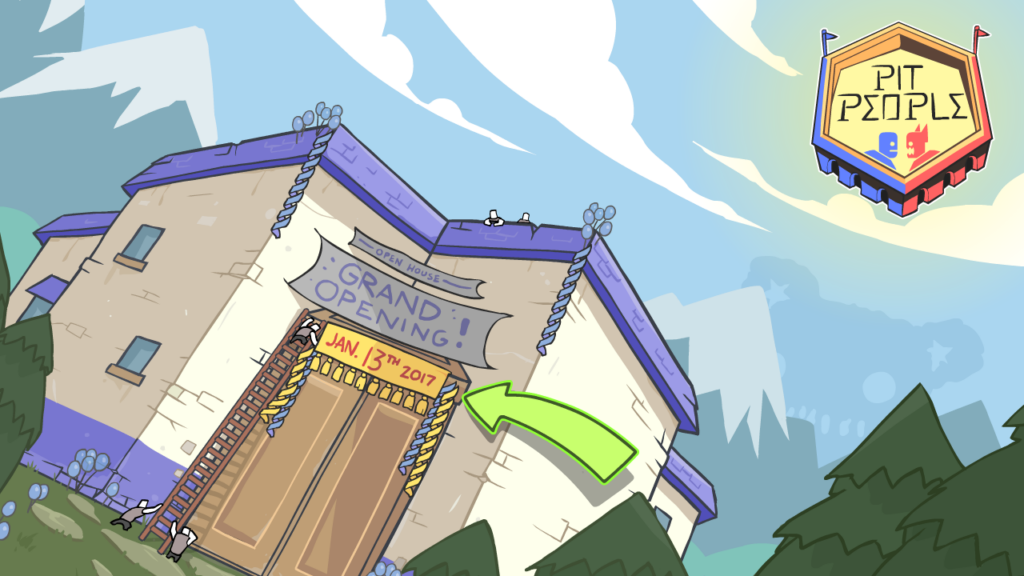 After two very helpful closed betas in September and October, we continued development on Pit People with tons of feedback from the gaming community. It was the first time we had a closed beta for two platforms in the same year!

Now, we're going for our next milestone, which is having our first game ever in Xbox One Game Preview AND Steam Early Access starting January 13, 2017. Pit People will be the first time we do early access and it'll be the first time we release a digital title on two separate platforms in the same year!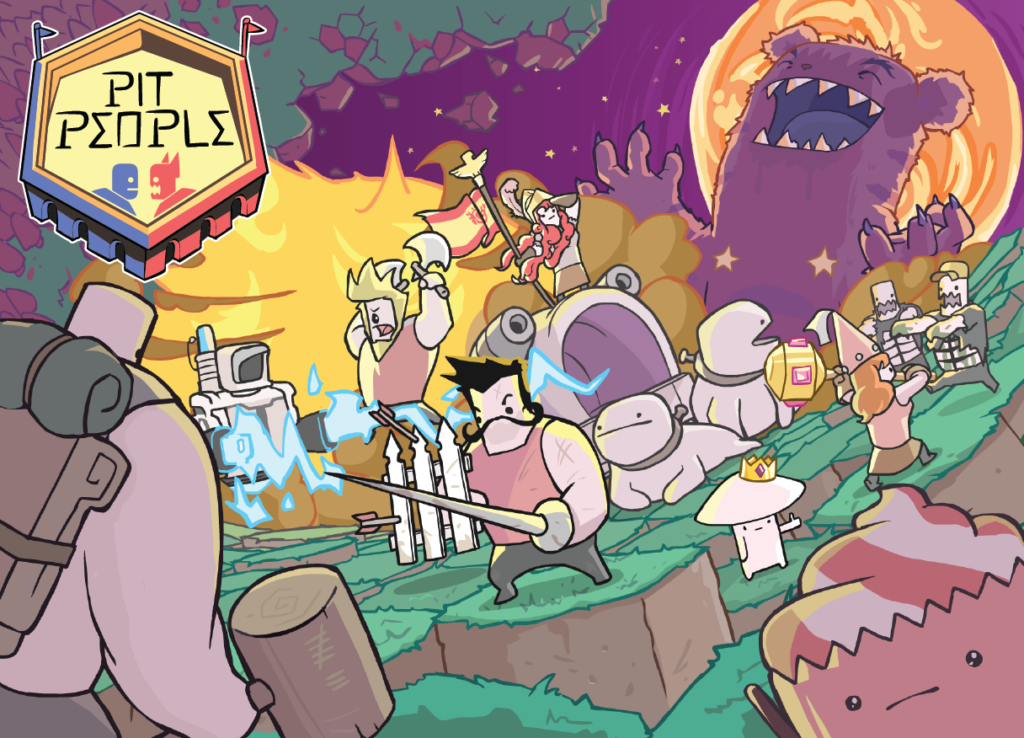 SO! You wish to know why we are doing this?? I shall tell you at once!

After implementing our changes post-beta, holding onto the game in its current state just feels weird. The core gameplay is complete and we'll be adding content until the full version is released. We feel that Pit People is at a point where we'll confidently say there's more than enough fun, content, variety, value and play-time to keep someone happy. We won't sell something unless it meets these standards, so it definitely seems like it is time! This will also be a good opportunity to monitor the balance in the game and continue getting feedback from you and the gaming community as we finish up!

Feel free to come along with us on this trip (when you dip I dip we dip).
The Pit People Early Access experience will include a sizable chunk of the Story mission, plus access to several world maps (yes, there are more than one!), quests, Unfair Challenge against the AI, and Versus mode. The game can be experienced as a single player or two-player cooperative mode. Additionally, versus can be played with up to 4 people in 2v2. All multiplayer modes can be played locally or online!

We'll be continuing development throughout Early Access which means things like more quests, collectible items, story missions, world maps and other polish will be worked on–Except this time you can be right there with us just like Atreyu & Bastian from the Neverending Story!


As a thank you to those who support our first ever early access release and in appreciation for playing the game early during its development stages, there will be a $5 discount off the full release price! Pit People will be a low $15 during Early Access on both platforms!! Once the game has made its full release, the price point will be $20. Of course, if you purchase it during Early Access the game will unlock all the features once the full release comes out and you keep all of your save data.

Note: The Xbox One version and Steam version are separate purchases and cross-platform between the two are not supported.

See you all in 2017! It may be "next year" but it's only a few weeks away!