Updated on 6/30/2016: Added drink koozy image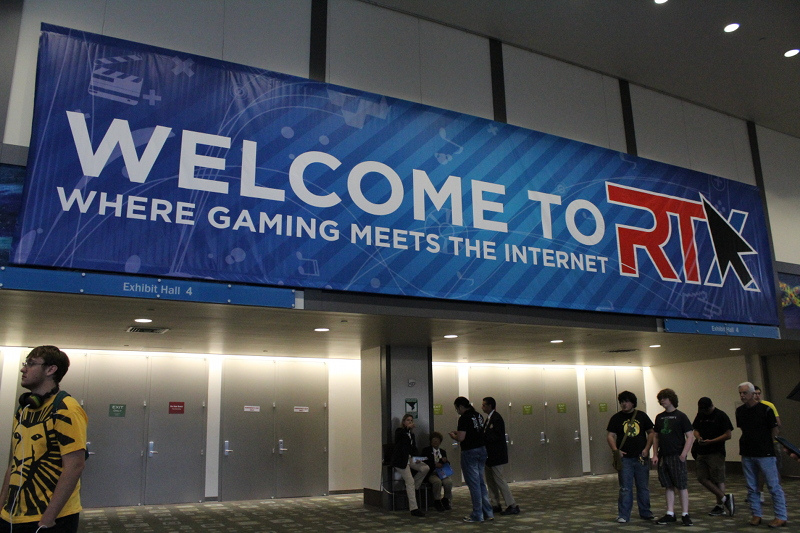 We're less than two weeks away from the Rooster Teeth Expo in Austin, Texas! For those who are attending, we hope you'll stop by and see what we'll have at Booth 462. We've got tons going on this year! Below is just a taste of what we'll have there…


Lanyards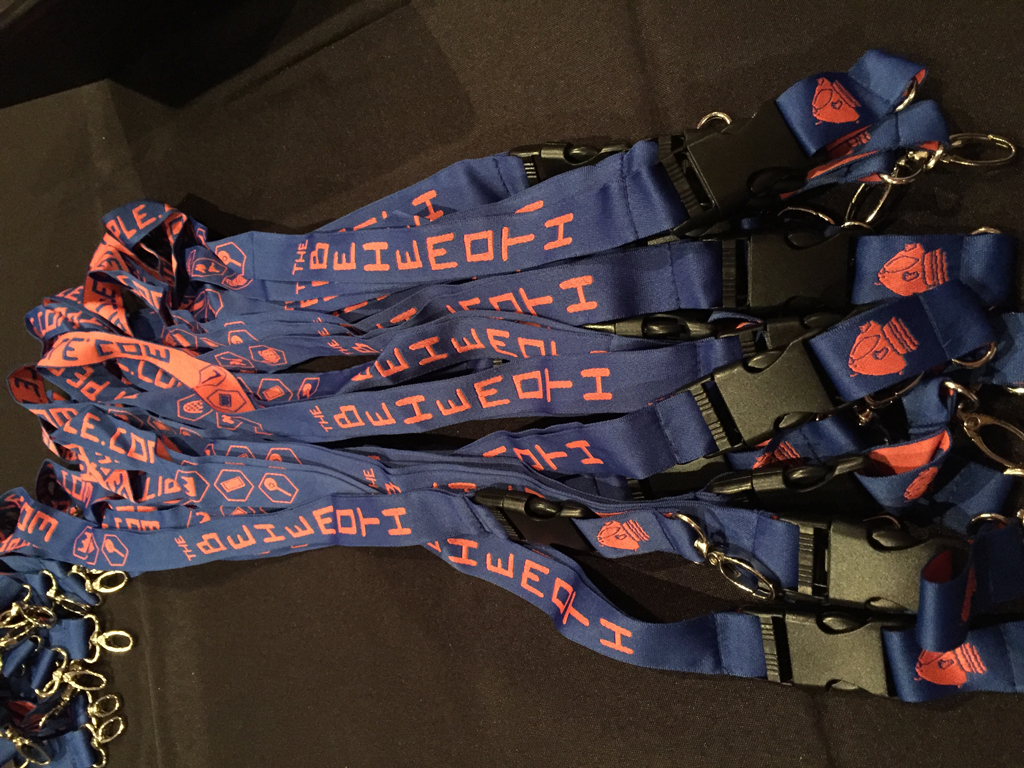 Get our exclusive RTX 2016 / Pit People lanyard right when you pick up your badge! The lanyards will look similar to the photo above, so keep an eye out for that blue & pink swag!

Merchandise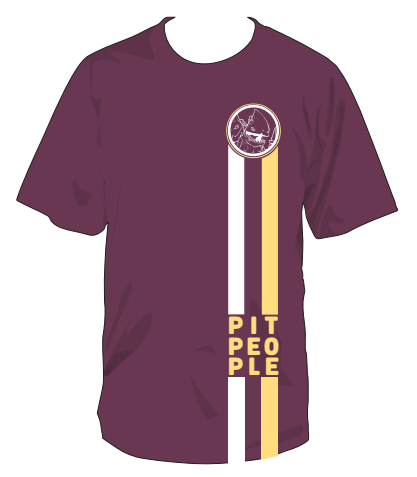 This year, we'll have a limited selection of merchandise that attendees can buy at our booth gift shop:
Exclusive Pit People t-shirt just for RTX (While supplies last. Pictured above.)

Prices at our booth gift shop may vary slightly from our online store to account for costs of shipping to RTX and the booth space. Thank you for understanding!

Arcade Cabinets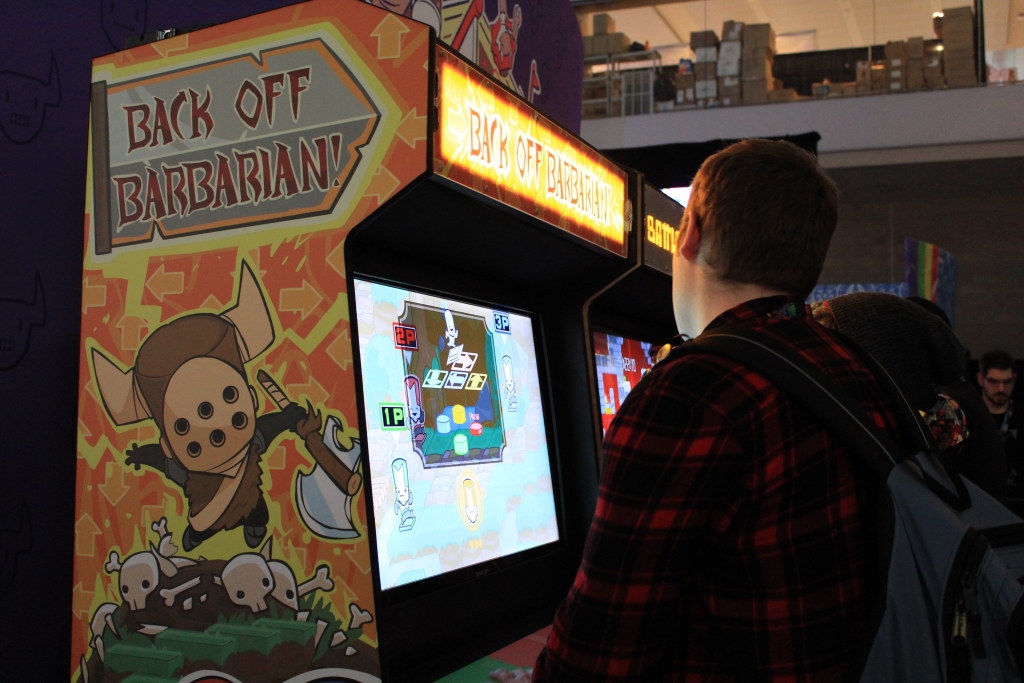 Our custom built arcade cabinets are coming back to RTX and there are a couple new arcade cabinets to check out too! Here's are the game demos coming with us:
Castle Crashers mini-game: Back Off Barbarian (New to RTX)
Pit People 2 player co-op demo (New to RTX)
Pit People single player demo
Castle Crashers
BattleBlock Theater
Contests & Raffles
This year there are two ways to get awesome prizes from us while you're at RTX. First, we'll have a Snapchat Contest with the geo-filters that will be available in the Convention Center during all three days of RTX. Second, we'll be doing a raffle with everyone who signs up for our mailing list at one of our booth's ipad stations. Those who sign up at RTX will have a chance to win one of two grand prizes: Xbox One or Alienware Alpha.

Snapchat Contest Rules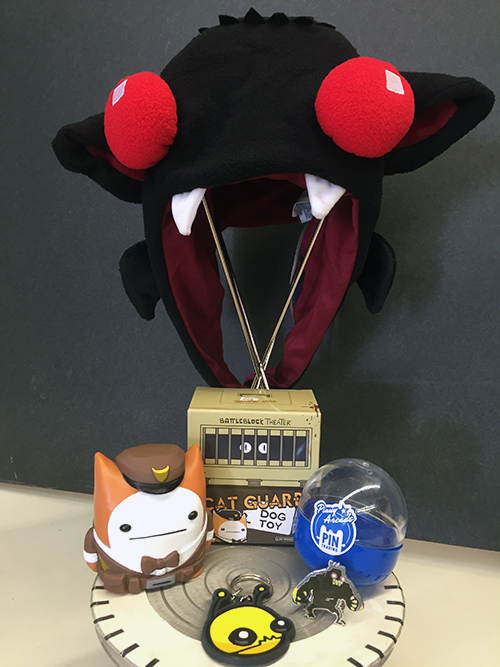 Take a snap while in the Austin Convention Center during RTX
Use the Pit People Geo-filter that's available July 1-3, during the expo hall hours
Send it to "BehemothGames"
We'll select our favorite Snap by 4PM and contact the winner. Winner must pick up their prize pack before 6PM that same day.

Prize pack includes 1 Pit People Troll Pin, 1 BattleBlock Theater Cat Guard Dog Toy, 1 Castle Crashers Bitey Bat Hat, and 1 Alien Hominid Keychain
Raffle Rules


Sign up for our mailing list at Booth 462
Be sure to click "Yes" if you're interested in our raffle
Must be 18+ to enter
We will send out the specific raffle rules & raffle entry form the week after RTX
Enter the raffle using the form and the same e-mail address
Winners will be contacted on July 12th and prizes will be shipped to the winners
One winner will receive a grand prize of an Xbox One and another winner will receive a grand prize of an Alienware Alpha!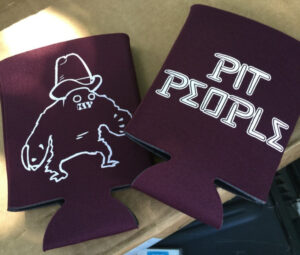 As an added bonus, we're giving away drink koozies to people who coming in early to sign up for our mailing list!

Each day we'll give out 300 drink koozies, one to each person who signs up.


Photo Booth
Saturday, July 2nd, 9AM-1PM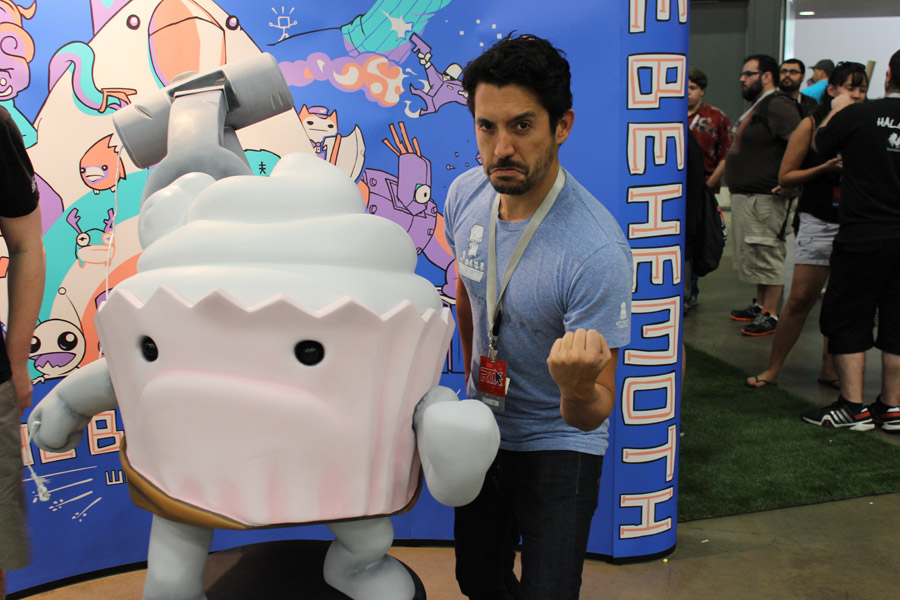 For one day only we will have a photo booth set up so you can take home a free memento from RTX! Come by early in the morning because it'll be gone at 1PM!
Food Coma – All Day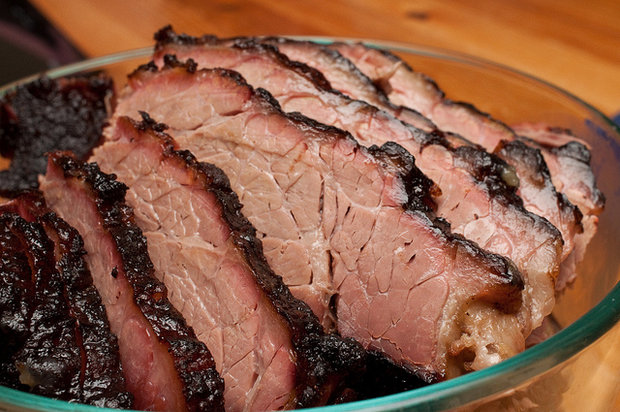 Last, but not least, stop by just to say hi to our team at RTX. We can chat about Texas BBQ and video games. Can't wait to see all your smiling faces! 🙂