Welcome to the first day of Winter! It's also the first day of the Steam Winter Sale and we've got both our Steam games on sale for 75% Off!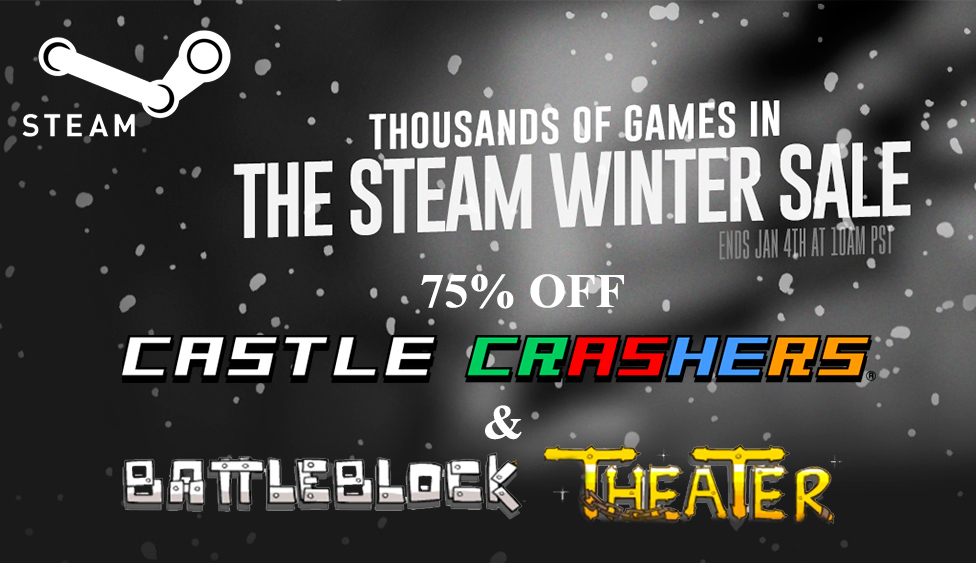 Tis the season to be shopping. From now until January 4th, 10AM PST, BattleBlock Theater and Castle Crashers are 1⁄4 of the original price!

Both games include solo and cooperative story modes, so you can spend your holidays how you want to: relaxing with some quality "me time" or having some laughs with a loved one for some quality "we time."

What will you do this winter? Let us know in the comments below how you'll be spending your game time.