In honor of our Castle Crashers Remastered release, we're bringing back Barbarian (did you know he's got his own mini-game now?!) and Giraffey as special unlocks in BattleBlock Theater. For a limited time only, you'll be able to unlock these two special prisoners just by loading up BattleBlock Theater!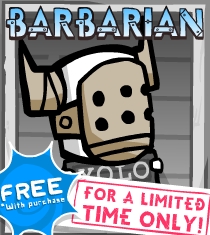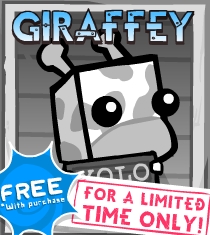 While you're in the game, you should check out the really cool Arena Feature which we highlighted from the community playlists! Check out these levels:

XBLA Arena Feature
random levels by SHANKKMAKER

Steam Arena Feature
SuperHiperMegaL by Albertrivers

Happy Friday!