We're opening Sunday with a strong crowd of people in line for Pit People and we're passing out lanyards and drawstring bags until we run out for the day. We're also doing our final autograph signing today from 4PM-5PM with Tom Fulp and Will Stamper.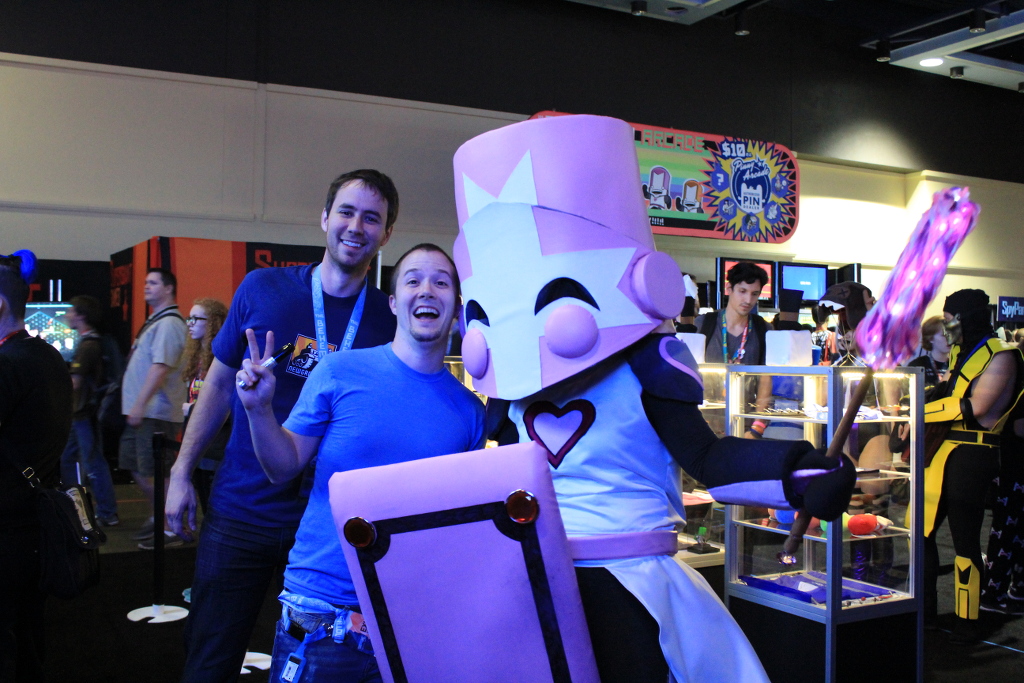 Yesterday, we had a few cosplayers come by to show off their Castle Crashers costumes! Thank you to all of the knights who came to say hello! We're so grateful to have some of the best fans ever.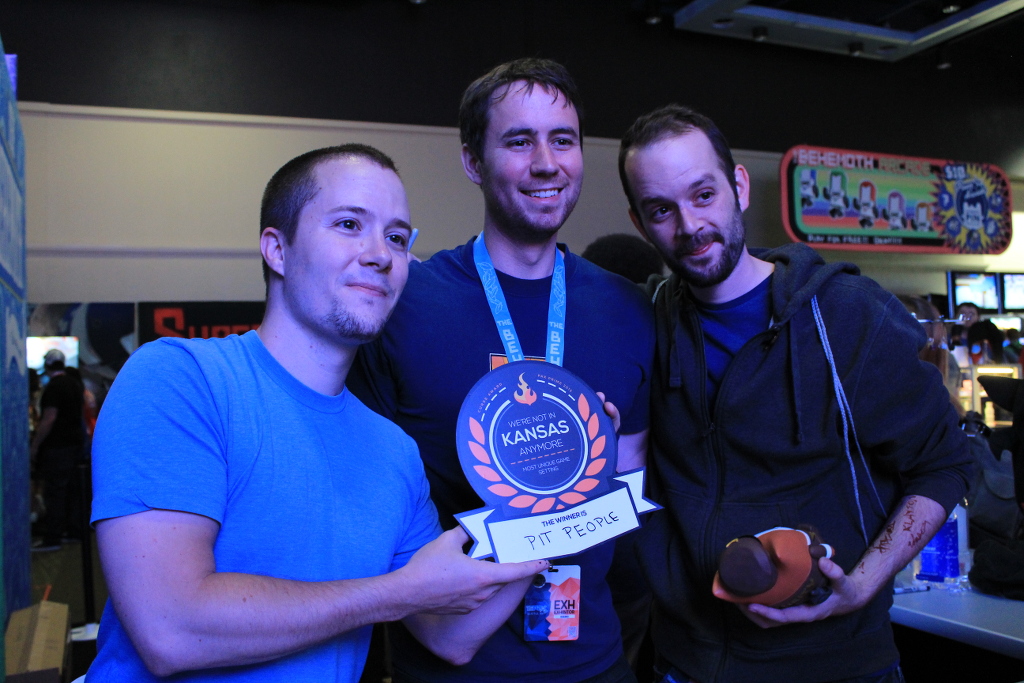 We also won our first award at PAX Prime 2015! Thank you, Curse!
To see more pictures from Day 2 of PAX, click HERE. We've taken a few shots of our neighbors as well so you can see our little corner of PAX Prime.