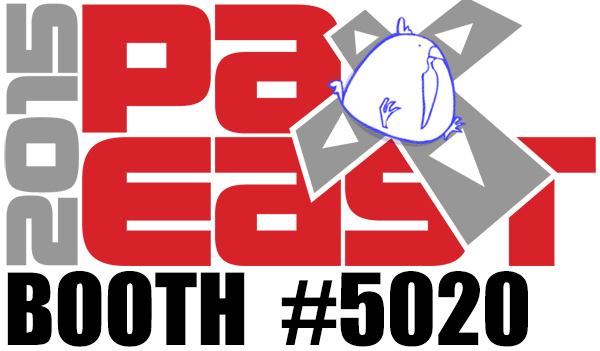 We're coming up on our 6th year at PAX East! That's right, we've been going since year one of the expo.

Our booth is in the same location by the escalators, but the booth numbers have changed this year. Look for us on the map – Booth #5020!

We can't wait to bring our Game 4 demo to the East Coast for the 1st time! If you missed our recent reveal of Cupcakes, you can find our development blog post HERE. Just like in past years, our games will be shown on our custom built arcade cabinets. You won't want to miss the chance to play this expo-only experience.

More details to come about the demo and our new merchandise we'll be bringing to PAX East. Come back soon, ya hear?