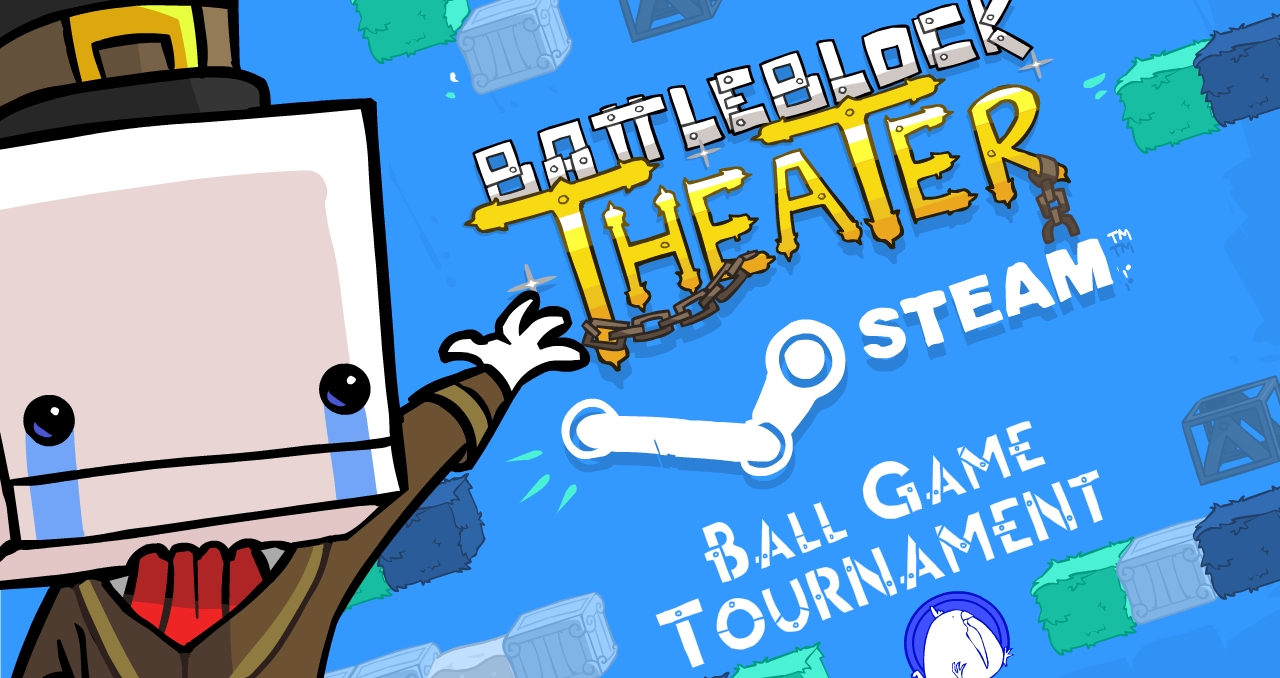 What an amazing tournament that was! The matches were hot and intense. Congrats to Shoomway for taking 1st place! Shoomway will be getting some sweet merchandise as well as the grand prize that was revealed today. If you didn't hear about it yet, the grand prize winner gets to be immortalized in our next game (Game 4?)–in some way we can't tell you how yet since Game 4 details have yet to be revealed!

Falling close behind we had SnipeTheWolf in 2nd place and TheMcFargy in 3rd place. Here's a look at how it all played out using our brackets as visuals: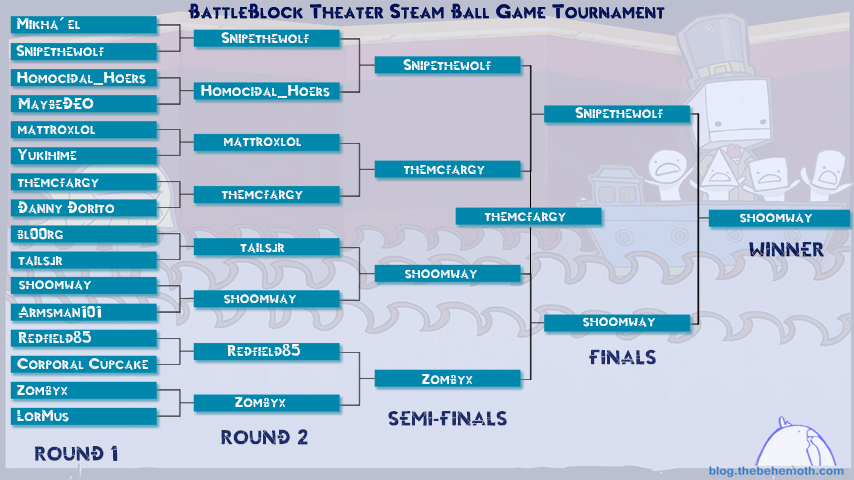 Finally, if you want to see the full replay from the start of the Tourney until the Finals, then here's the Twitch video:


Watch live video from TheBehemoth on Twitch

Thanks again for coming out to play in the tourney, support your fellow players, or just come chill with us in the chat room. Don't forget to submit your Arena Playlists in our next BattleBlock Theater XBLA & Steam contest! Those contest details can be found HERE.

GG, y'all.