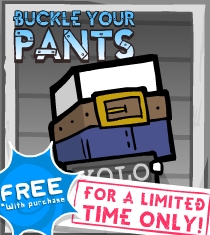 We've said it numerous times and if you haven't done it by now, then it's time to buckle your pants for BattleBlock Theater. This week, Buckle Your Pants is awarded to those who complete the Furbottoms Features in XBLA or Steam. Time to buckle your pants face.

Here are the two cooperative community playlists that we're featuring this week:

Featured Co-Op Playlists: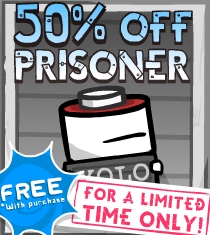 In XBLA: The Adventure by Define Funny
In Steam: Vexing Vibrancy by Quady14
And if that wasn't enough, you'll also be getting half a prisoner this week as well! 50%OFF prisoner will be unlocked just for loading up an online area of BattleBlock Theater! As usual, these special prisoner unlocks are for a limited time only. Don't miss your chance at buckling your pants.