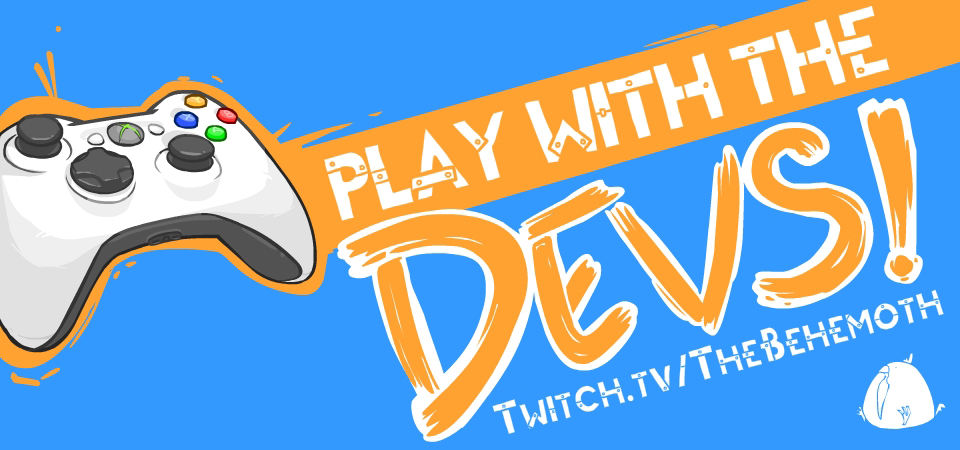 Play with the Devs (PwtD) is our chance to chat with you and play our games with the community! Whenever we do a live stream and open it up to the community, we'll let you know during the stream how you can sign up to play against our Behemoth staff.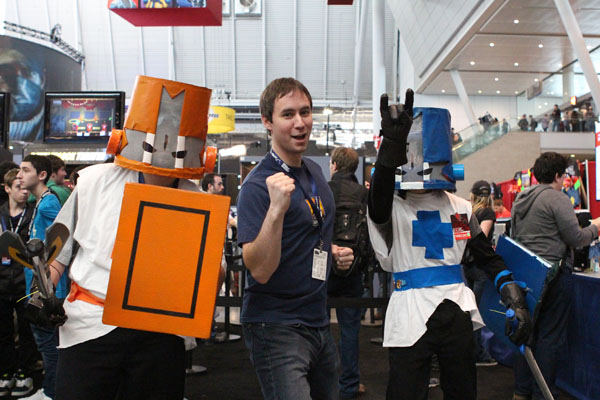 Thursday, January 23rd, 4:00-5:00PM PST
Next up on our live Twitch TV stream of Play with the Devs, we have TOM FULP, our co-founder of The Behemoth and Castle Crashers programmer, joining us for the full hour. This is a rare chance for us to bring in Tom since he's usually busy staring at code and running Newgrounds. He'll be playing against YOU in Castle Crashers XBLA. Mark your calendars for Thursday, January 23rd, from 4:00PM-5:00PM PST!
Follow our channel to get notified when our stream goes live!
---
Watch all of our previous Play with the Devs episodes HERE. We teamed up and played against the community in our game, BattleBlock Theater, and we also had a few guests drop in in 2013.
Thanks so much for watching and being a part of the live stream magic.