Friday is a glorious day! We have another Furbottom's Friday with an update in Furbottom's Feature!

If you sign in to your Xbox LIVE account and mosey on over to the full version of BattleBlock Theater, then head towards Furbottom's Features—BAM!!!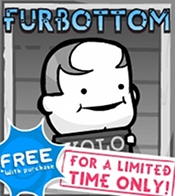 It's the return of Furbottom! For a limited time only, our very own Purrham Furbottom has come back to BattleBlock Theater (as if he ever leaves the Theater) and you can have him in your entourage of prisoners! You don't need to play the new featured playlist to unlock the prisoner, but simply load up the game. This is your rare second chance to get Mr. Furbottom, so do it quick before you lose the opportunity again!

Furbottom prisoner only available for 1 week.

Now, let's talk about Furbottom's Features. We've got a new Co-Op Feature playlist ready for you in the FF section of BBT (Catching on to our lingo yet?).

Today, we've chosen "How to play BBT" by Define Funny as the main co-op event of the week on BattleBlock Theater (BBT). Finish the full playlist and be rewarded by a new prisoner unlock!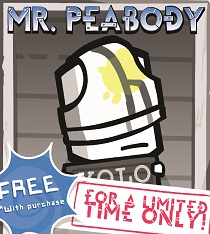 Mr. P Furbottom can now meet Mr. Peabody. This prisoner is available to unlock until the Solo Feature playlist is updated again in two weeks. Solo players who have played the current Solo Feature Playlist can also get a chance at Mr. Peabody now by re-completing the solo feature in Furbottom's Features.

You know you can't miss out on getting another special prisoner. Ur-In over your head if you think you can stop…