Sometimes in life you want to be more than what you are. Sometimes in life you want a little less. This week in BattleBlock Theater we give you more of less.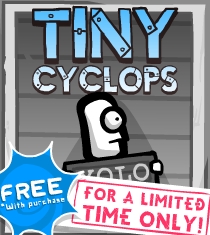 Let's start with TINY Cyclops. There's a little less of this little one, but so much more personality to the prisoner when you play with this character, don't you think?
Then we also have Snakeface this week. Don't feel like being a regular ol' prisoner in the Theater? Change up your garb and be what you've always wanted to be. Props to the first person we see at the next trade show who dresses up as Snakeface. Just sayin'…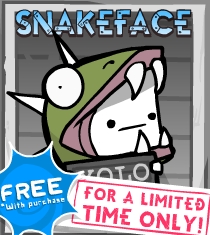 To get these new special unlocks, all you gotta do is sign into Xbox LIVE, load up your full version of BattleBlock Theater and go towards the Furbottoms Features and it will unlock. No completion of playlists necessary.
What do you think of these new friends in BBT? Sign into your Community Log In (Your Behemoth Forum ID and password) and leave a comment below!