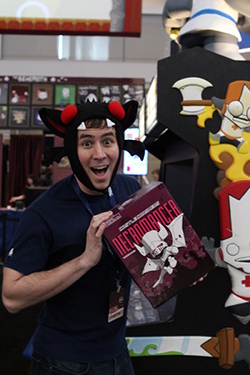 The one and only (It's true, we checked. Dude's even in Urban Dictionary), Tom Fulp will be signing Alien Hominid and Castle Crashers merchandise at The Behemoth booth #512 this Friday and Saturday from 12PM-2PM.
Tom is one of three The Behemoth founders and also founded Newgrounds, a community of artists, programmers, musicians, voice actors and writers who create things to be enjoyed throughout the web!
He's also the original programmer of our beloved games, Alien Hominid and Castle Crashers!